Women are definitely an expert at dressing up for any occasion. However, with valentine day's date nights around the corner, it is natural to be bewildered between two choices.
Whether it's a candlelight dinner, a long drive in the countryside, or a cozy movie night at home, you might want to look your best! Putting together the perfect date night outfit may seem like rocket science, but it's actually just a little bit of elegance sprinkled over comfort.
It might be challenging to keep up with current trends because fashion is constantly evolving. But the best you can do is to find yourself a comfy yet chic outfit! Remember, comfort never goes out of style.
In this article, we will unwrap the six perfect date night outfit ideas for you to make your night unforgettable.
1. Black Harness Flared Dress
If you're looking for a classic black dress, then you must check out this black harness flared dress from Alexander Mcqueen. It is all set to give you a hot yet sophisticated look. Pair it up with red lipstick and you're ready for a romantic dinner night!
These long dresses are ideal as they need a minimal touch of accessories to give you a flawless look. Keep your hair open to add a bit more charm to your look. Accentuating is never a bad idea. In fact, a dash of contrast brings more flair to your outfit, so a pair of neon sandals make your black dress stand out.
This flared dress fits every body type perfectly, so it does not matter whether you're petite or chubby. It has the perfect cuts and shapes that let you flaunt your curves!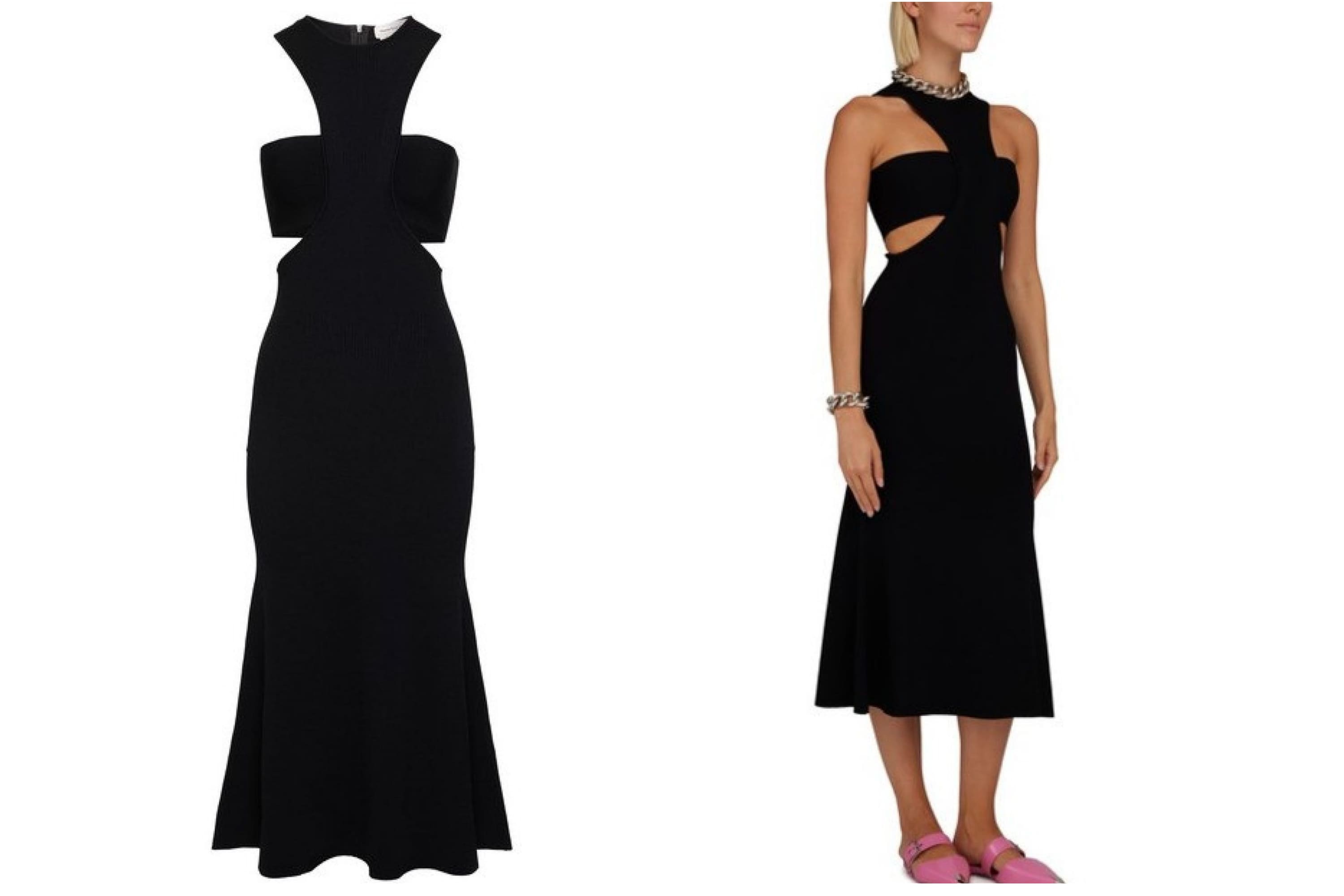 2. Mini Dresses
If you're planning on spending the entire day with your date, mini dresses are just the outfit for it. Mini dresses have been in the fashion industry since the 1960s, and it is safe to say that they still have the same hype in the market. One reason is that they're comparatively cheaper and easier to carry!
You can pair it up with small earrings or large hoops. Make sure you buy the right shoes with them. Classic white sneakers are the best option if you want to have a comfortable date. However, if you're feeling a bit fancy you can also go for leather long boots or Chelsea shoes.
This mini dress from Alexander Mcqueen's women's collection is a stunning option for any date night.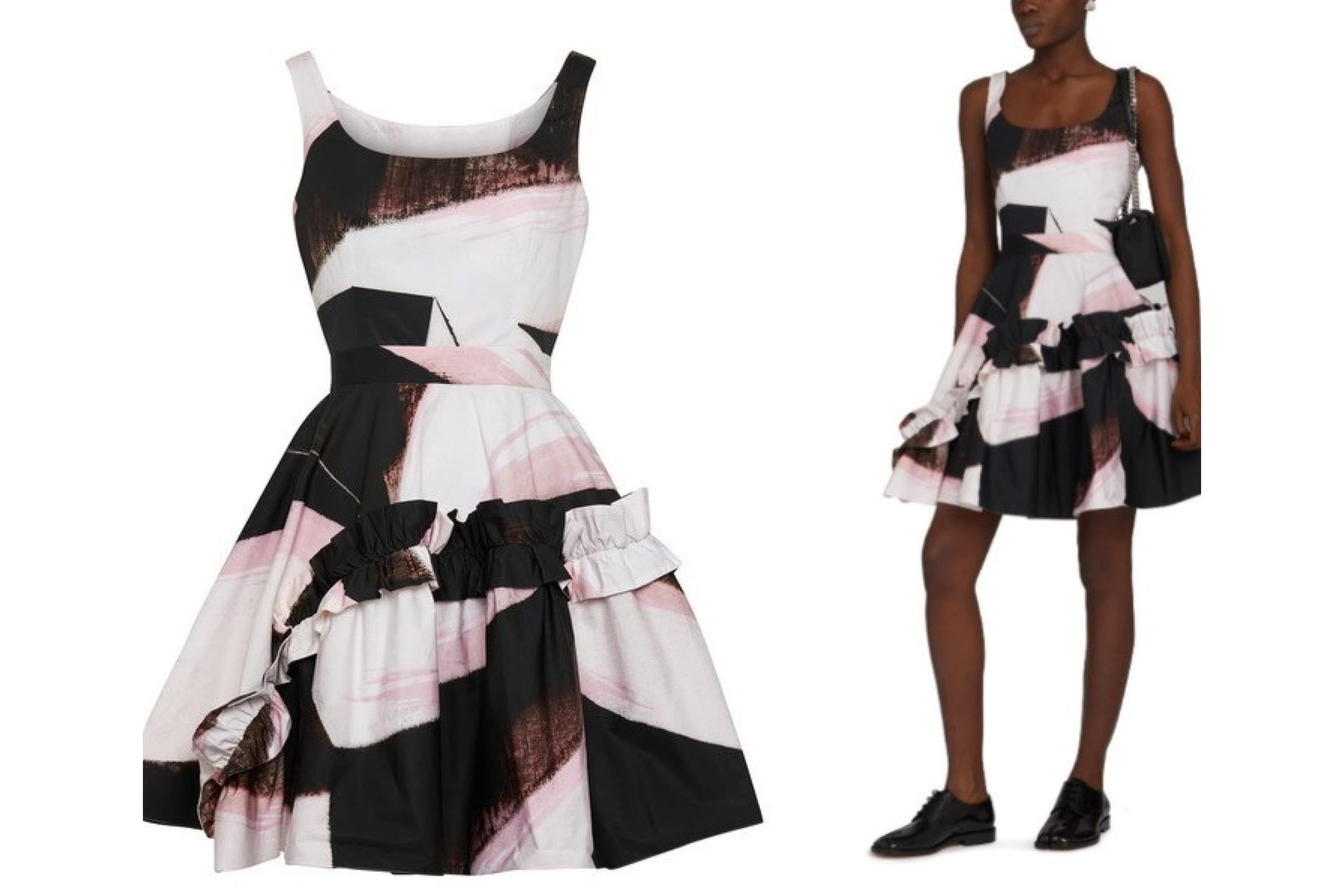 3. Off Shoulder Tops with Skirts
If you're feeling trendy then another perfect option is off-shoulder tops paired up with skirts! Off-shoulder tops and dresses have been the talk of the town for a while now. And are really ideal for a summer daytime date!
Make sure both the shirt and skirt are complementing each other. If you're opting for a light-colored shirt, go for a darker hue of the skirt, and vice versa.
Be sure that the top is the right fabric or that it is according to your preferences. The cotton fabric is ideal for summertime, as it is breathable, soft, and lightweight. If you are confused about the shoes, go for white sneakers! They are not going out of style anytime soon.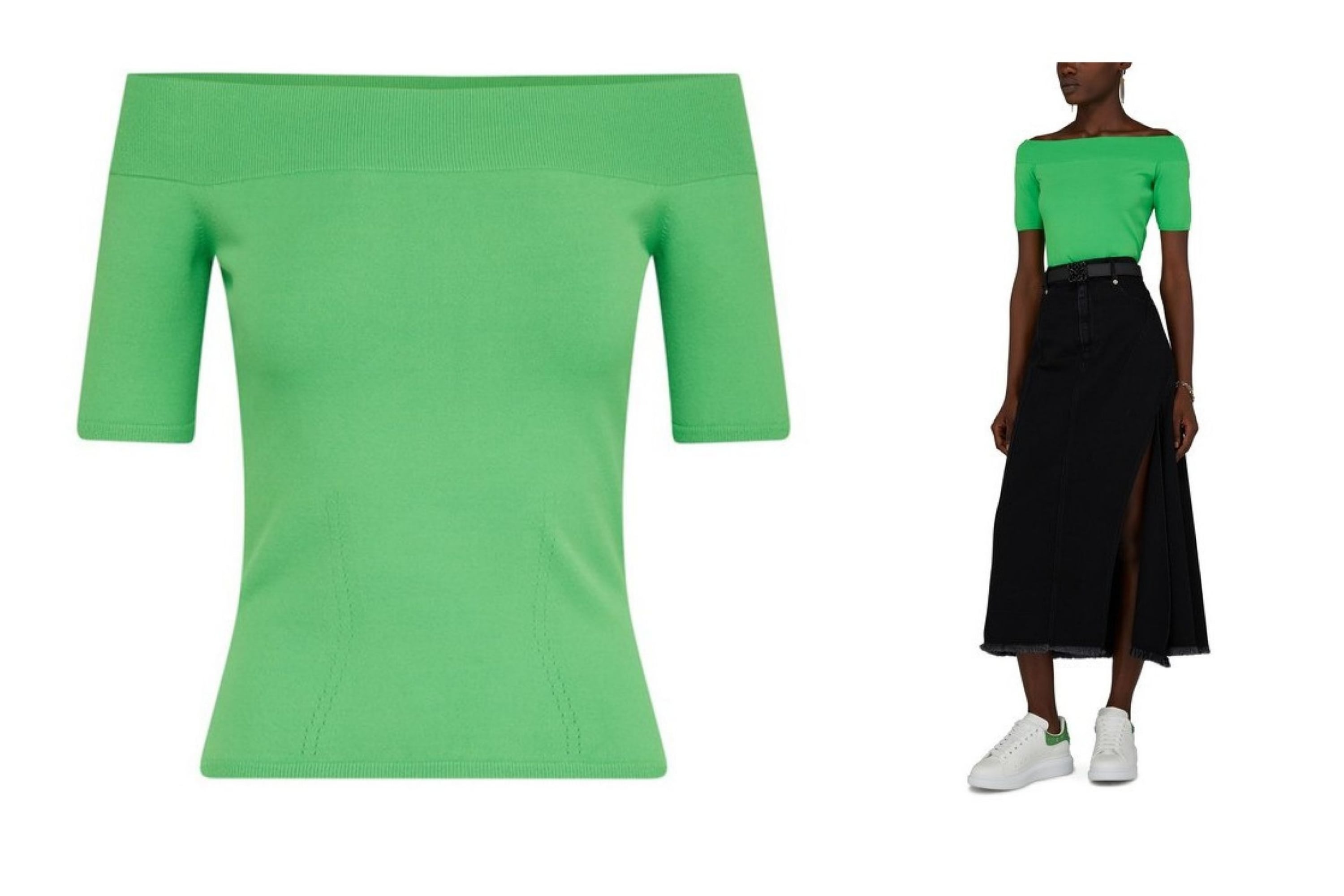 4. T-shirts with Baggy Pants
For a casual coffee date in the evening, nothing can be better than a comfy t-shirt and jeans combo! Baggy pants have recently taken the internet by storm; they come in almost all colors and sizes.
The key to looking formal and stylish in t-shirts and pants is to pair them up with the right accessories. You can go for gold or silver cuffs and a lightweight chain necklace to enhance your overall look.
If the basic look is too mundane for you, you may also layer a black leather or blue denim jacket over your t-shirt. Be sure to get the sizing right. Shirts or jeans that are too tight or too loose can dampen your appearance significantly.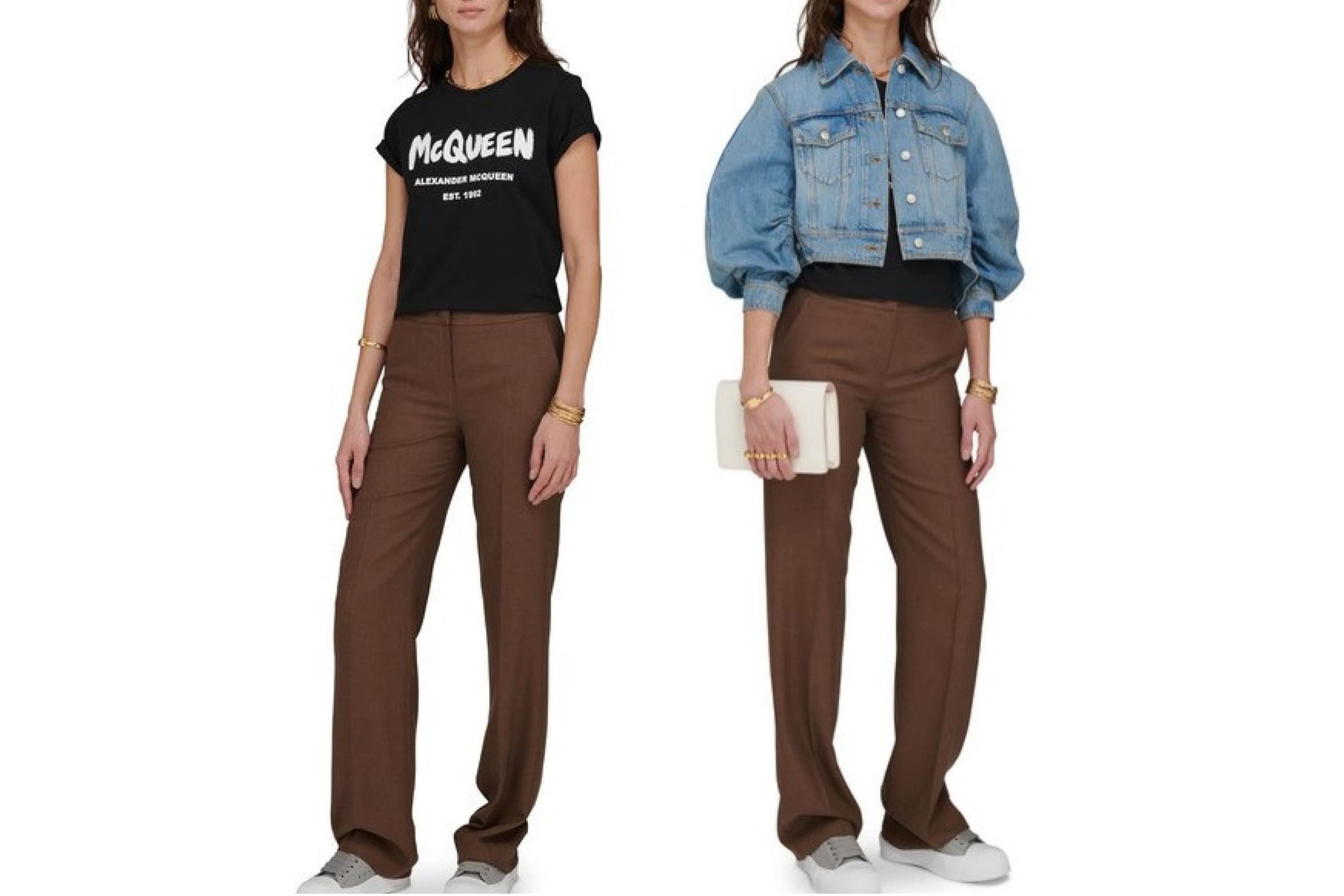 5. Tie & Dye Dresses
Despite having a long history dating back to the sixth century, tie and dye prints have recently become very trendy. Alexander Mcqueen has just the right tie and dye dress to make your date night special!
The shoulder straps enhance your feminine side and mimic a corset, which gives your body a flawless look! Besides the zipper in the middle that ensures proper fitting, it has godets that give a flowy look.
You can pair this dress with long silver earrings and a tote bag to achieve a more stylish look. For shoes, you can either opt for silver heels or white sneakers depending on the location of your date. If it is a beach date, then this outfit is an ideal option! You can shop the whole look from https://www.24s.com/en-us/women!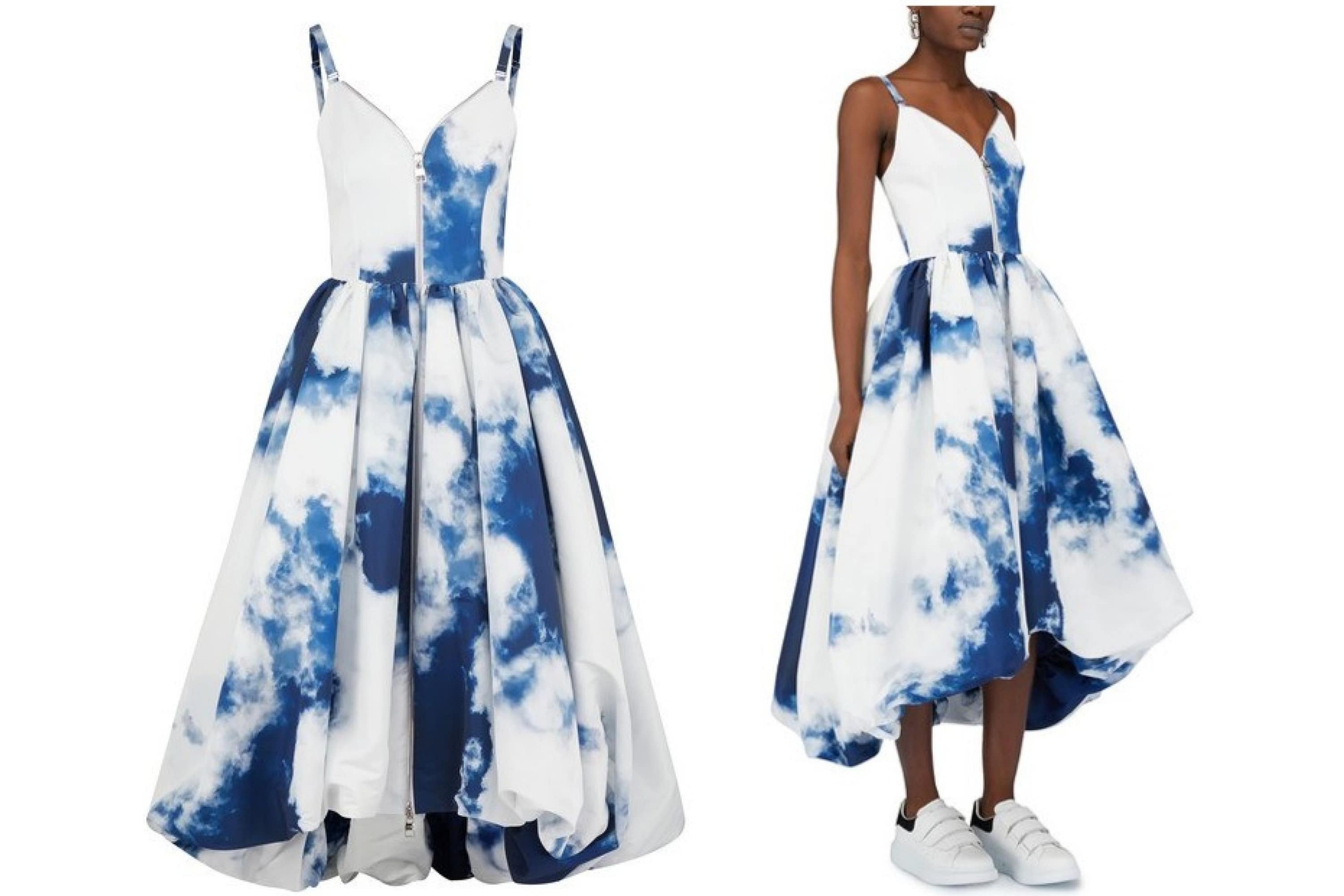 6. Midi Dress
The term "midi dress" is a particular style of dress that ends mid-calf, halfway between the knee and the ankle. A midi dress is a good choice for both casual and formal occasions. The main difference between a midi dress and a maxi is that a maxi is a full-length outfit.
This white midi dress by Alexander Mcqueen has a basic yet stylish look. It has pleats and graphic cut-outs that give you a stunning flared look.
With a midi dress, you can wear high heels and make braided hairstyles to boost your whole look. It has a crew neck, so pair it up with a dark-colored choker or a necklace to add a touch of elegance.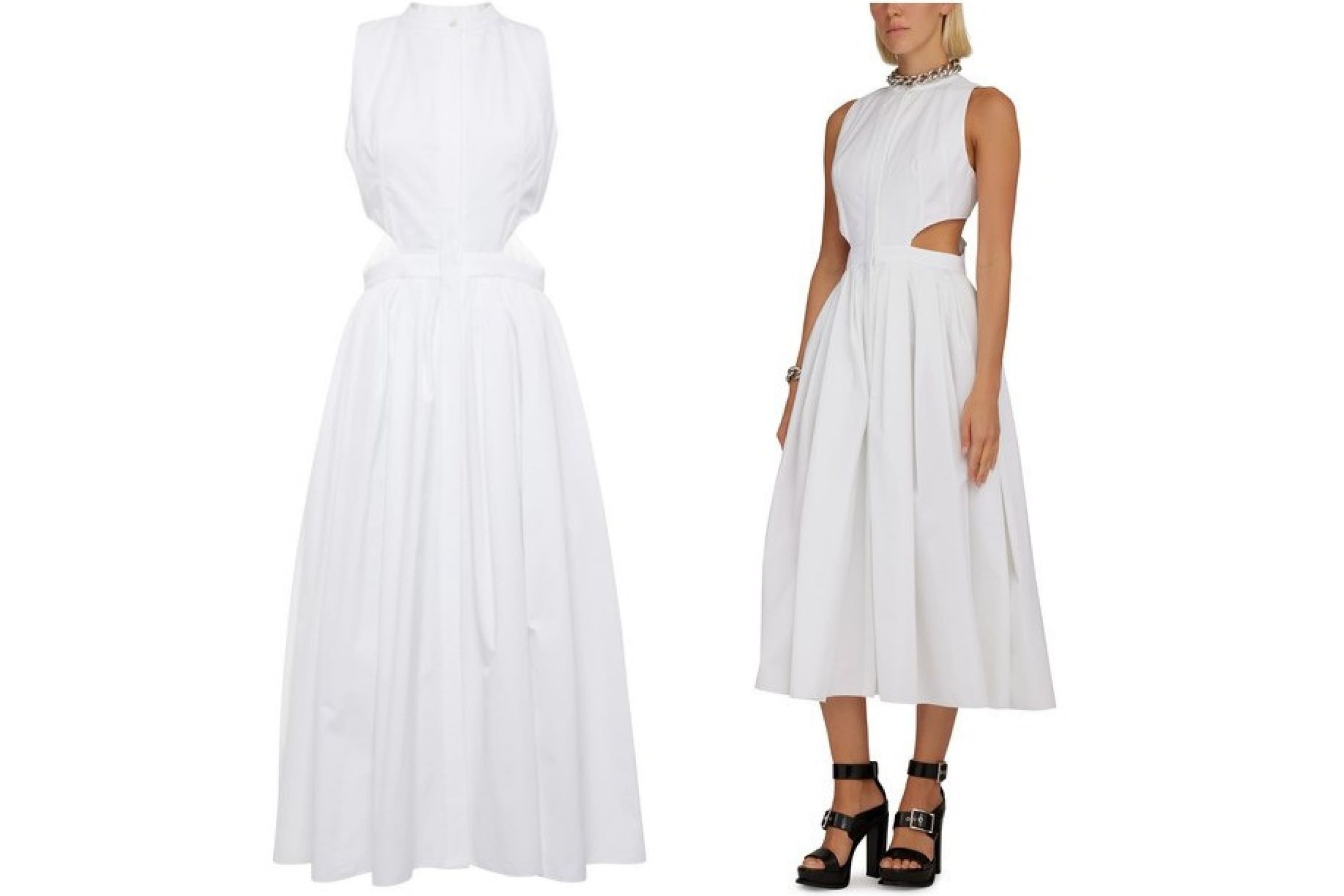 Final Words
Getting ready for date nights can be tricky, make sure that comfort is your first priority. Don't forget to be confident in whatever you wear. After all, a date is supposed to be a good time with a loved one and not a fashion show.
The overall look and outfit for any date rely on the location and time of the date. For a perfect date night look, pay special attention to details like accessories and footwear.