A bag or a purse is an irreplaceable accessory of almost every woman today.
However, we are sure you ladies have faced the same issue many times: you go out having a nice purse with you but then you suddenly need to go shopping and there is no room for your purchases in a small lady's bag!
In this case, having a tote bag with you can be true salvation.
No wonder this kind of bag is gaining popularity so fast nowadays! So to make it clear for you, we will provide you with a tote bag definition and tell you more about this accessory and its uses.
What Is a Tote Bag At All?
What are tote bags?
Well, speaking shortly, this is the type of simple bag with two handles that has one large compartment.
It also has a large opening on top and no fasteners. A tote bag is used for carrying various stuff that takes a lot of space (for instance, grocery goodies), this is why it usually has no inside or outside pockets or other compartments.
Such bags can be of almost any size but normally totes are quite big to be able to intake many things at a time.
Today one can find multiple variations of this kind of accessory, but if you want to stand out among the rest of the tote owners, think of ordering a unique item.
For instance, it is possible to find various tote bags for you and even order personalized tote bags with your very own design!
Such an accessory will attract attention and besides, you will be able to get an item that is not like others and can be easily recognized.
However, despite the fact that totes are getting more and more popular day after day, people still have difficulties with telling the difference between them and other similar bags, in particular, satchel and hobo bags, and shopping bags, for instance.
Indeed, are all of them so alike? To see the distinctions better, we suggest you check out this brief comparison chart below:

Type of bag



Size/Appearance


Material
Purpose

Tote bags


Middle or large, with two handles and one big compartment.
No fasteners or pockets.


Nylon, canvas


A carry-all bag for anything from groceries to books and personal belongings.
Satchel bags

Mid to large size, with a flat bottom and two handles


Leather and other similar durable sturdy materials
Traditionally used for carrying books, but can be multipurpose now.
Hobo bags
Large crescent-like shape, slouchy posture, and a long over-the-shoulder strap.
Made from soft and flexible materials.
Daily use for carrying various stuff.
Shopper bag

Mid to large.



Canvas.



Carrying groceries.


What Is a Shopper Bag? Is There Any Difference With a Tote?
When we think of a shoppers bag, we usually imagine something shapeless, large enough to intake all our purchases, and rather durable since when we go shopping, we do not usually care much about the bag we use when rushing from one counter to another.
And since shopper bags are pretty much alike with totes, people tend to confuse them with each other. To be honest, there are not many distinctions between these two indeed:
both totes and shopper bags usually have one large compartment
both lack pockets
both have no fasteners
each bag has two handles to carry it over the shoulder
each bag is usually made of sturdy and durable fabric like canvas or nylon to be able to withstand the aftermath of its use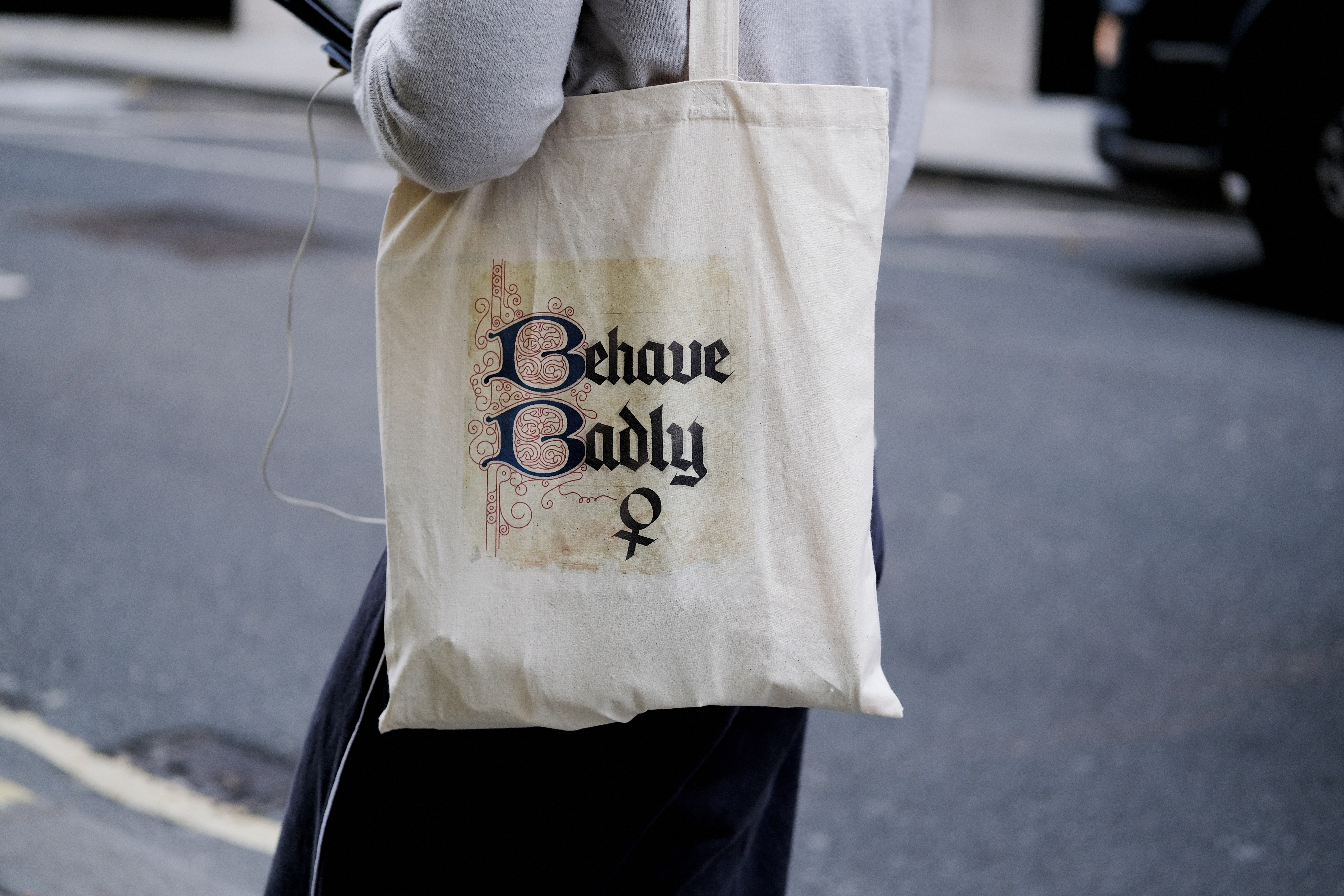 Perhaps, because of the fact that these two types of bags are such close "relatives", people started using both totes and shopper bags for similar purposes.
So today nobody is surprised when seeing a person with a tote in a store, or with a shopper bag at the beach or in the street!
Tote Bag Uses
Since totes are so multipurpose, a question appears whether there is any limit to how they can be utilized.
And indeed, since this type of bag can accommodate so many different stuff at once, the area of their use must be pretty wide!
So what is a tote bag used for?
Use your tote bag for shopping.
It is large enough, easy to carry, and you can fold it and keep it in your pocket when going to the store!
No more massive bags or rucksacks! Grab a handy tote and take it with you even when you have no plans to go buy something. This bag can always become handy!
Tote bag? Book Bag!
Are you a student or just love reading and bring piles of books to your home from the library all the time? Then nice and functional tote bags may become your best friends since they can hold so many books at a time!
Only pick up a qualitative item made of sturdy material with properly attached handles to be able to withstand the weight of the content. Such a big tote bag can also be used for school, by the way!
The best work bag in the world!
A cloth tote bag can become very handy for ladies to hold their work materials and personal essentials. Such bags have various designs and colors so finding a reserved and neat one to fit your work outfit will not be an issue.
Diaper bag solution.
Tired of bulky bags with hundreds of pockets that you always get lost among?
Then why not shift for the same spacious but very comfy tote instead? It will hold everything you need including your phone and keys, and the bag will look nice and stylish at the same time – something that is impossible to even imagine about the traditional diaper bag!
Five Ways Wednesday || Comparing Five Tote Style Diaper Bags || The Sensible Mama
Beach bag.
Beach stuff needs a lot of space. All those towels, swimming suits, slippers, snacks, sun creams, and dozens of other big and small items seem to be so minor yet they always end up taking a hell lot of room!
Fortunately, with a tote bag, you can solve this problem once and for all. Simply find a big enough item, toss everything you need into it, and head to the beach! Besides, today they make waxed totes that are especially good for carrying them to the seaside since they are not afraid of water.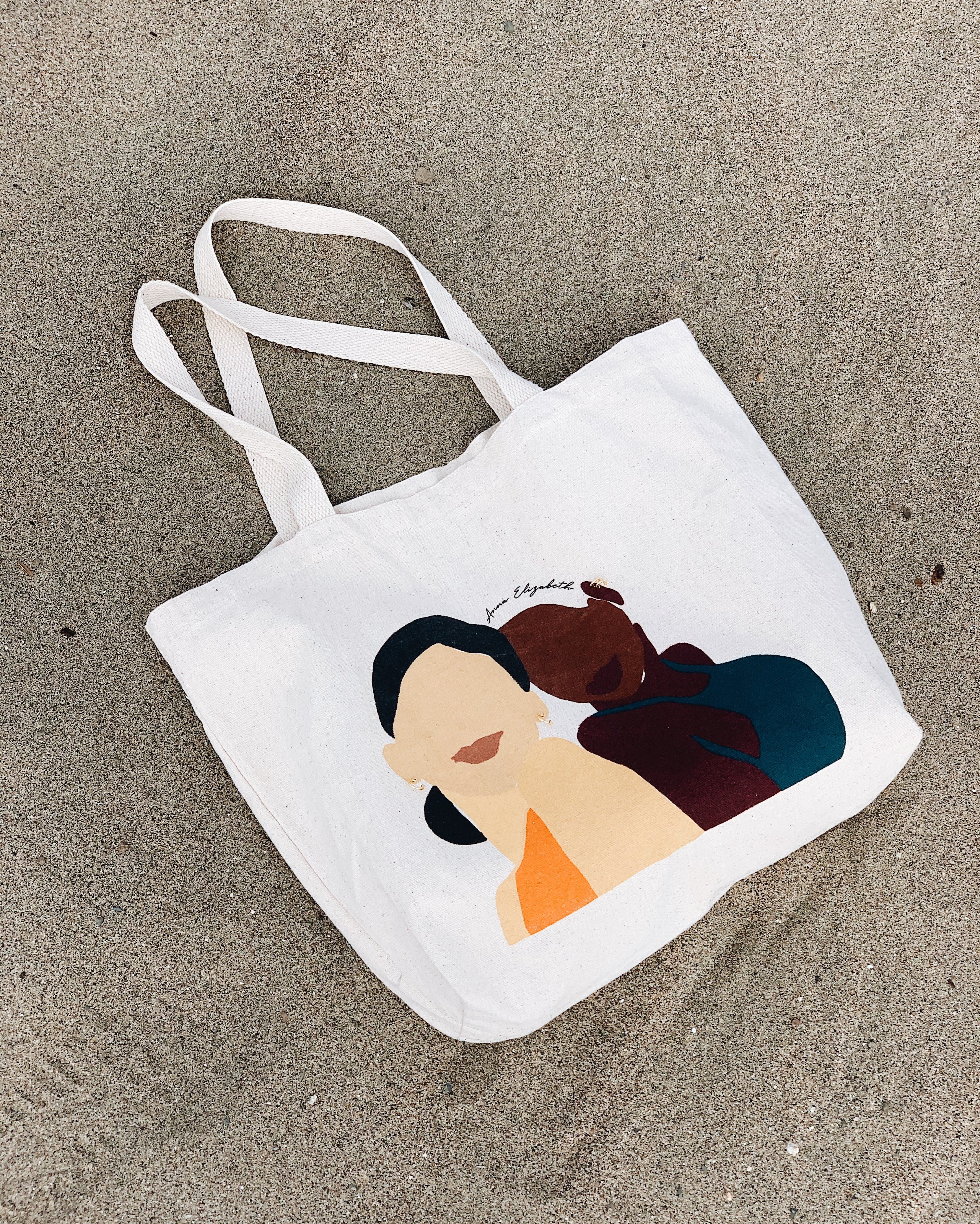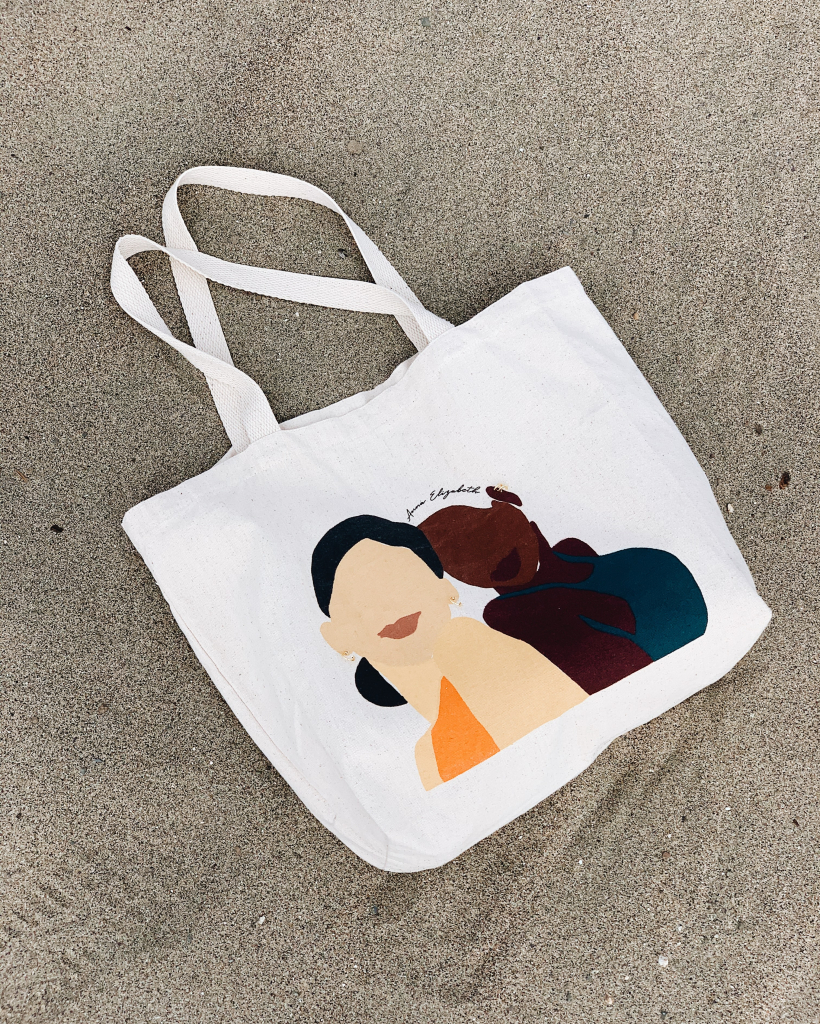 Overnight bag.
Why not? When staying overnight, we always have some clothing and belongings with us. In order not to bring a massive bag with you as if you are traveling abroad for weeks, grab a spacious tote instead.
Try it as a gym bag.
If you don't like those practical but not always good-looking sport bags, a roomy tote can be a good option. It will never lack the sense of style, it will highlight your personality with a unique print of pattern, and besides, it will hold everything you need for good training!
Home storage bag.
Colorful and cute totes can become a great solution when you need to find more room for storing your stationery or home belongings. Either being hung on hooks in the bathroom or even simply placed on the office shelves, they will perfectly hold all of your toiletries and other minor stuff altogether!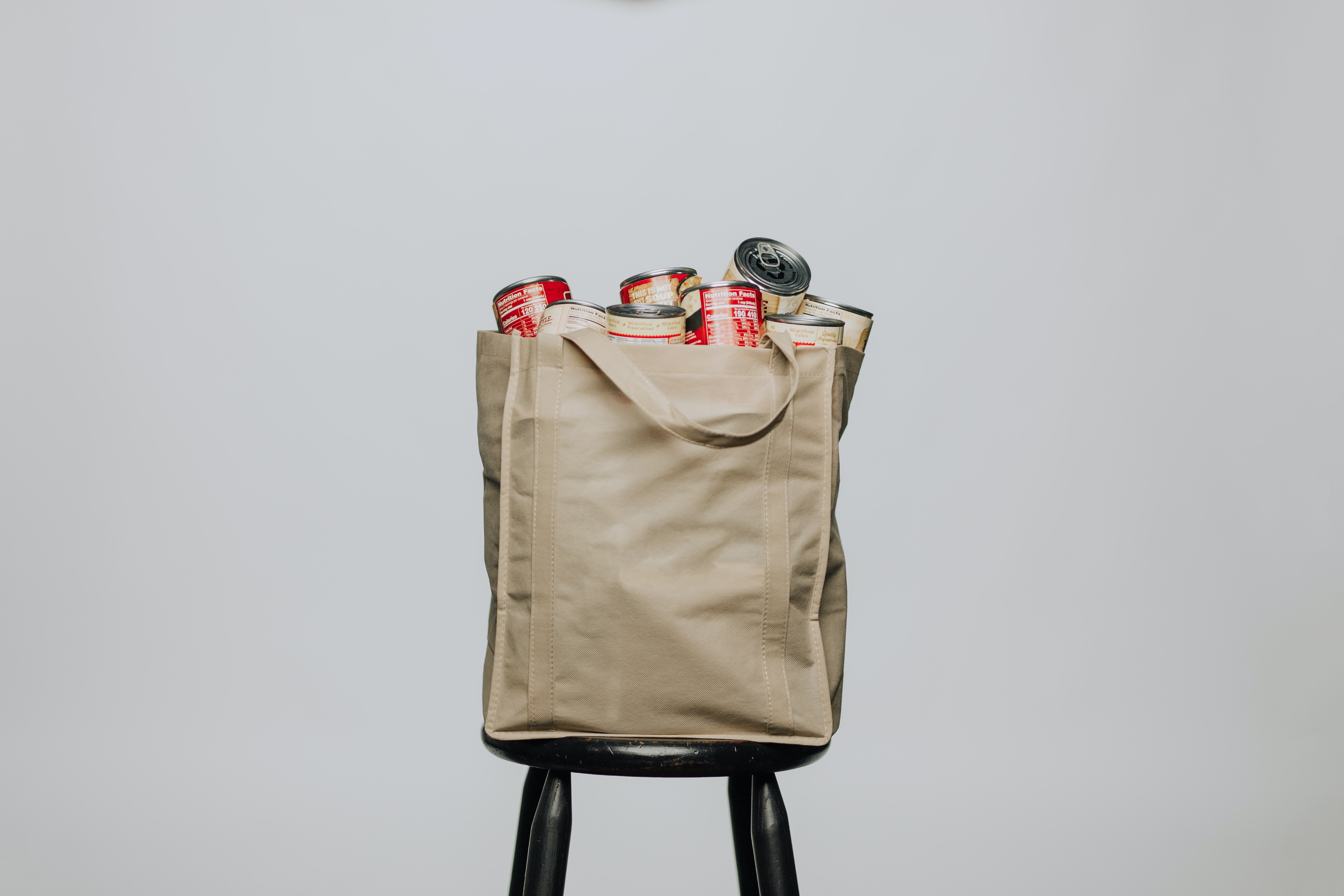 Picnic bag.
A tote will work perfectly as a bag for holding picnic goodies and stuff. It can be easily folded so you can grab several with you, besides, totes can be rather big which means that you will manage to carry everything and a bit more with you.
Laundry bag.
No room for laundry baskets? Go for the totes instead! They look nice and can hold lots of stuff, besides, you can hang a tote bag which means it will take less space in your bathroom or a laundry room.
A bag for knitting.
Are you fond of knitting (or any other craft) and you have troubles with keeping all of your stationery and equipment altogether? Then buying a small tote can be a solution. No matter whether it's for the yarn, ribbons, or other stuff, such a bag will make your creative space more organized.
Tote Bags In Fashion
It would be a mistake to take totes only as simple bags for daily use! You might not be aware of that but this kind of accessory has recently become very popular among the famous designers all over the globe!
There is no limit to creativity, so it is possible to find multiple variations of a tote-style purse made of different materials including leather, plastic, and fur!
Also, various decorations are used to make each bag unique and not like other ones.
Since tote bags fit almost any outfit and look from casual jeans-and-sweater to elegant and sophisticated dress, consider having at least a couple of them at your disposal!
How to Wear a Tote Bag?
This question bothers many ladies since totes are getting more popular these days making it essential to incorporate them into your wardrobe correctly.
But how do we wear a tote with different types of clothes, you may wonder? And what outfits will this accessory fit best?
Wear it with a shirt-dress. Use canvas totes for simple daily dresses and their leather alternatives to combine with a more sophisticated garment.
Casual city look. A pullover or a sweater, a pair of jeans, loafers, and a tote – isn't it an ideal look for a citizen lady? A big leather bag will look especially good in this combo.
Use it with a dress. A short white summer romantic dress will be a win-win combination with a vintage-looking mid or large tote purse.
With shorts and an oversize t-shirt. With a mid or large tote, such a daily look will gain more casualty.
17 BEST Designer TOTE BAGS ✅ for Work and Everyday 👜 CHANEL, Louis Vuitton, YSL, Dior & MORE
As you can see, this type of bag can fit almost any outfit and garment from dresses and skirts to jeans-and-jacket looks.
So whenever you are going to see your friends at a local cafe or you go on a date, grab your favorite tote – it will suit you right!
Since there are plenty of designs, fabrics, and decorations used to make your tote personalized and unique, it is so simple to turn even the simplest accessory into a work of art and make it truly outstanding to express your personality and style!
And if you want something really special, order a tote for yourself to fit the most peculiar demands of yours!
Frequently Asked Questions
⭐What is tote bags meaning?
A tote bag means a bag made of canvas with one compartment and two handles.
⭐What is a name for a canvas bag?
Such a bag is usually called a tote bag or a shopper bag.
⭐What is a standard tote bag size?
Normally it is either large (22''x15''x8''), medium (16''x15''x5'') or small (12''x13''x4'').
⭐What fabric is used for tote bags?
It's usually canvas or nylon, but today leather and other materials can be used, too.