Having a fireplace in your home is a great thing! In winter, it gives you that ambient feeling of coziness with the logs cracking and fire burning. And of course, it is so relaxing to sit in front of the fire and enjoy the waves of warmth!
Unfortunately, the owners of wooden and other fireplaces often complain that they don't get enough heat from their devices!
And indeed, it is a common flaw that fireplaces have: quite a large amount of heat they produce does not end up in your room. Instead, it goes up the chimney and vanishes somewhere else where it does not belong.
Naturally, all the owners of fireplaces would like to know how to make a gas fireplace hotter and keep that warmth within the room longer.
This is why we are going to share a few handy tricks with you on this topic. After you read this article, you will be able to figure out which of the suggested methods will suit you best.
How to Get More Heat From Your Gas Fireplace?
If you have a gas fireplace in your home, and you have recently started noticing that part of the heat it produces ends up somewhere else, but not in your room where it belongs, you probably have the same issue that the rest of fireplace owners experience: the loss of heat.
So how to make a gas fireplace more efficient, you may be wondering? Well, you might think it is going to be something extremely complicated, but in fact, adjusting your fireplace so that it releases all the produced heat into your living space is quite an easy task!
There are several methods you can make use of, and below, you will find a detailed description of each and every one of them.
Read carefully to figure out which approach suits you better, and enjoy your warm and cozy evenings from now on!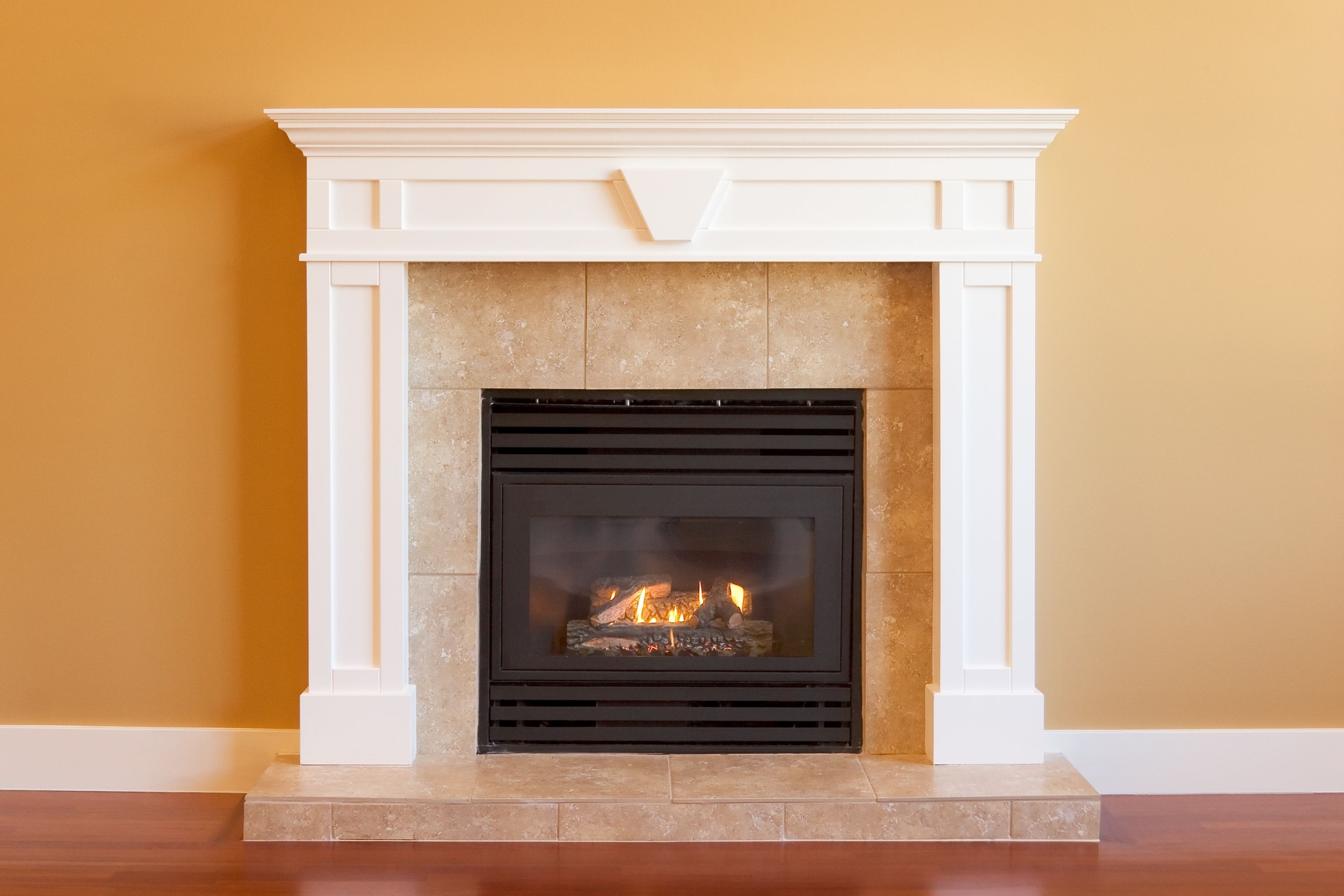 Get a Fireback
You surely have seen those before, if not in real life, then in the movies. Fireback is a cast-iron metal slab that is usually placed behind the logs in a fireplace. Such a slab can be used in any fireplace, whether it is wooden or gas.
Installing a fireback is the most basic method of reclaiming heat that you would otherwise lose. The metal slab will absorb heat as the fire burns and then radiate it out into the room, even after the flames die down.
A great solution, by the way, especially when you just want something simple! A fireback will easily help to get more heat out of your fireplace.
Related: How to Update a 1970s Stone Fireplace?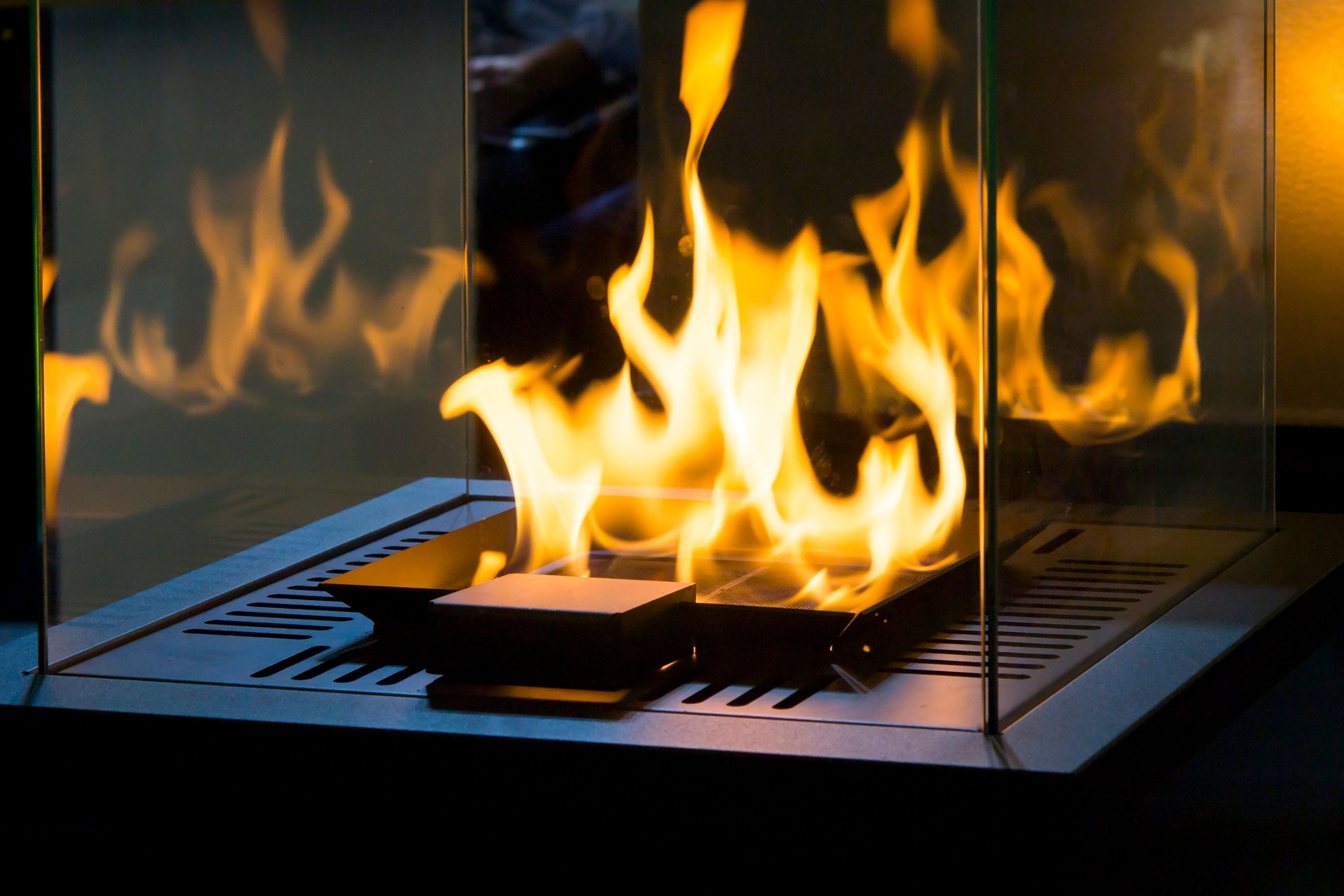 Consider Fireplace Heaters
The main advantage that any fireplace heater has is that this device helps increase the efficiency of your fireplace. See, the heater gives your fireplace more time for heating the air that it draws in by circulating it through pipes or tubes. And then it blows that hot air into your room.
However, we would like you to keep in mind that you should never smell smoke with a fireplace heater! If you do smell it, it means that the device has most likely been installed improperly.
In addition, fireplace heaters can accommodate some glass doors, but in most cases, when you are using a heater, you will still need to replace your doors.
Related: What Is a Zero Clearance Fireplace?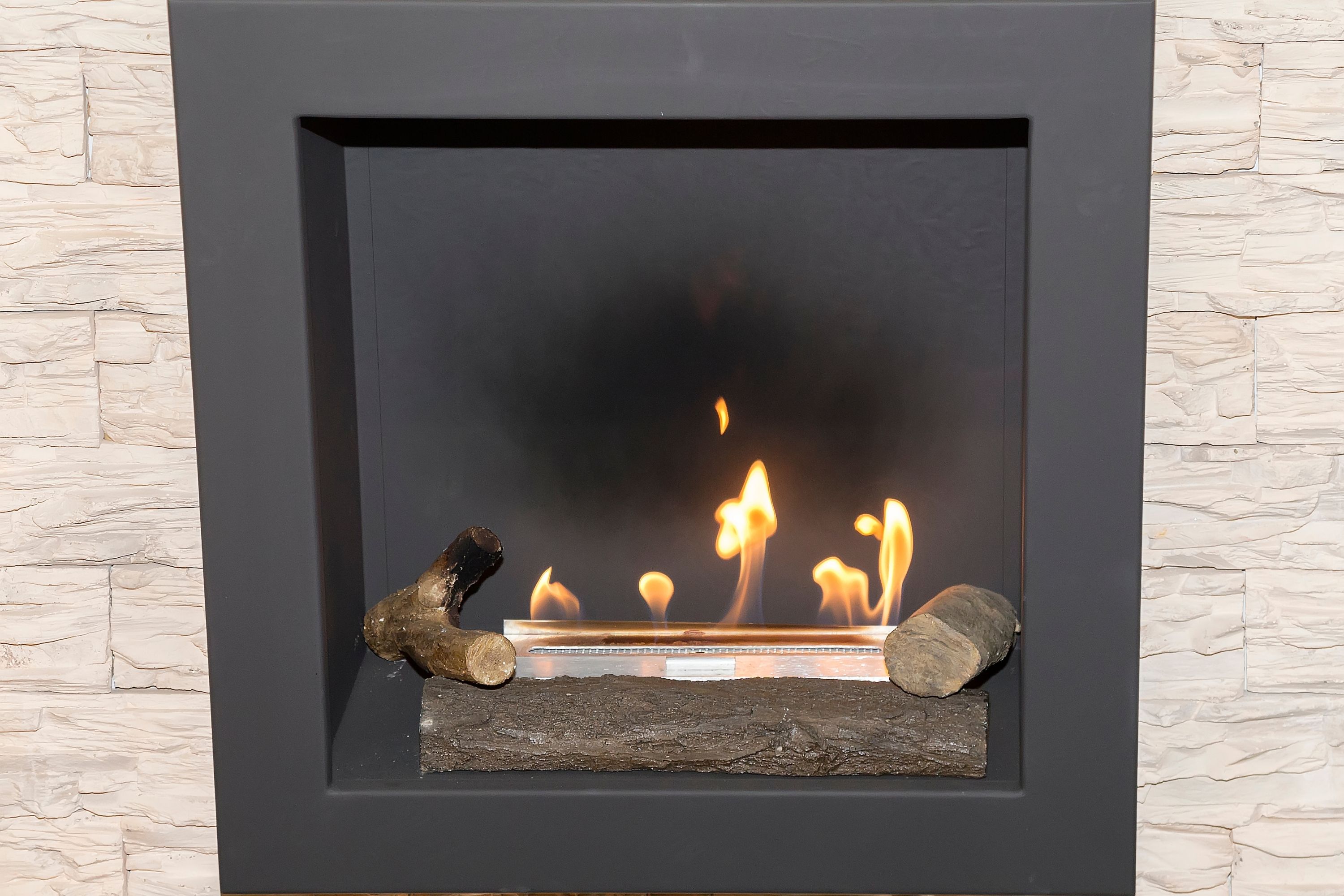 Get Vent-Free Gas Logs
If you think of getting vent-free gas logs, you are on the right way.
They will provide a larger amount of heat by circulating the existing air in the room, rather than drawing fresh air from outside.
Equipped with an oxygen depletion sensor, it will ensure that the levels of oxygen in your room stay well above a safe level. So if you are looking for efficiency, these logs are exactly what you need!
There is also a downside, however. It is that these vent-free gas logs produce a fair amount of moisture during operation.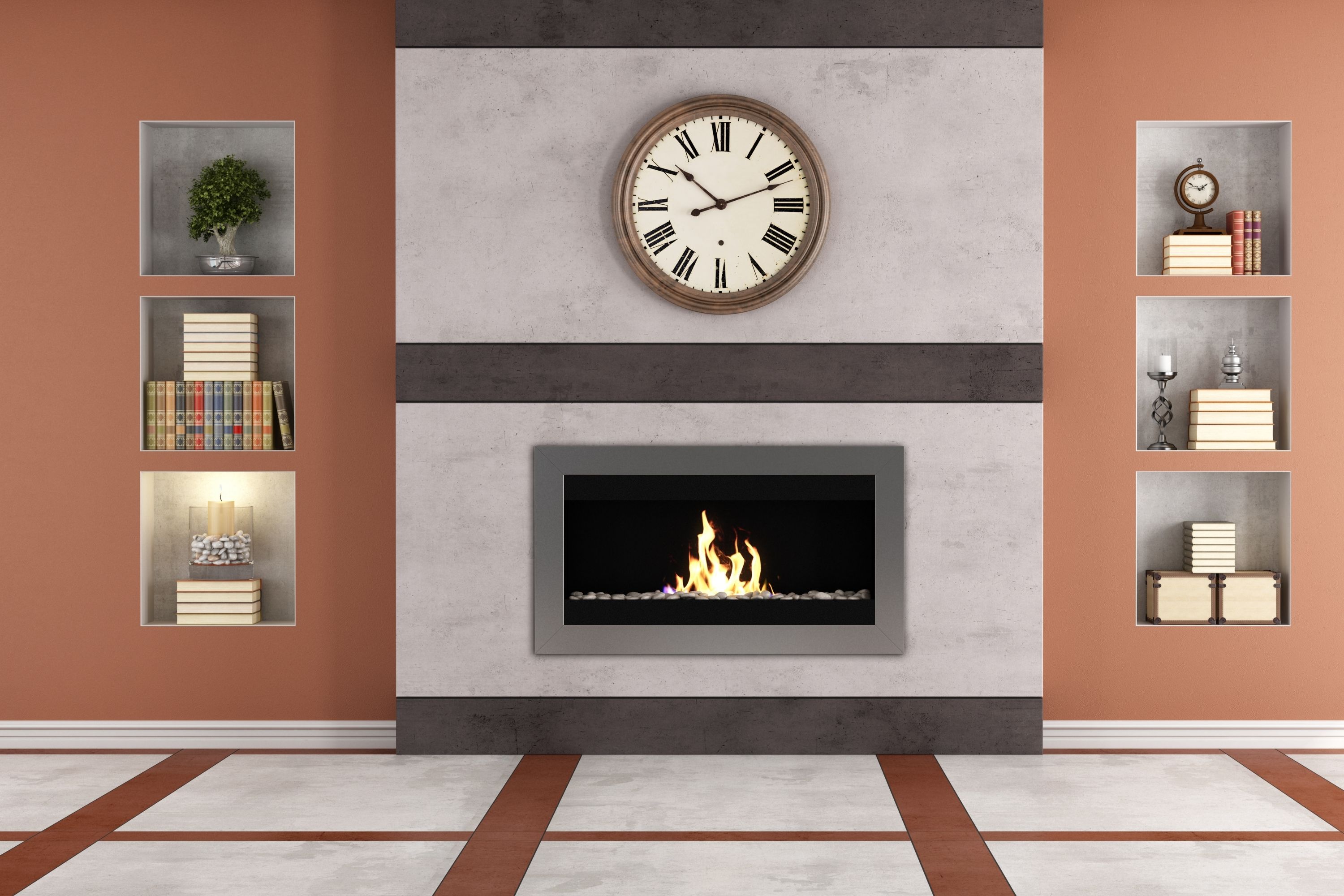 You may even be able to see condensation building up on your windows as a result! If so, just open one a bit to let in fresh air. Another thing to always keep in mind is that those vent-free logs should never be installed in a closed space!
Also, you should take into account that vent-free log sets are designed to work with particular fireboxes, so check your owner's manual to find out if yours qualifies. You should also check with your local government for any regulations or restrictions related to vent free gas logs.
Please note, too, that these units should always be professionally installed.
Vent-free gas logs are a great solution if you're tired of dealing with burning wood and you want to get more heat out of your fireplace.
3 Tips for Improving the Fireplace Efficiency in your Home
Consider Buying And Installing Fireplace Glass Doors
Having glass doors will also help your fireplace keep heat and spread warmth more effectively. These doors are designed to work in conjunction with the damper.
So when you are not burning your fireplace, you can simply close both doors and thus create a stronger barrier to heat loss.
Such doors are usually not designed to be used while the fireplace is burning though!
Consider this nuance if you decide to buy them. And anyway, it is best to consult your owner's manual in case you still would like to do so.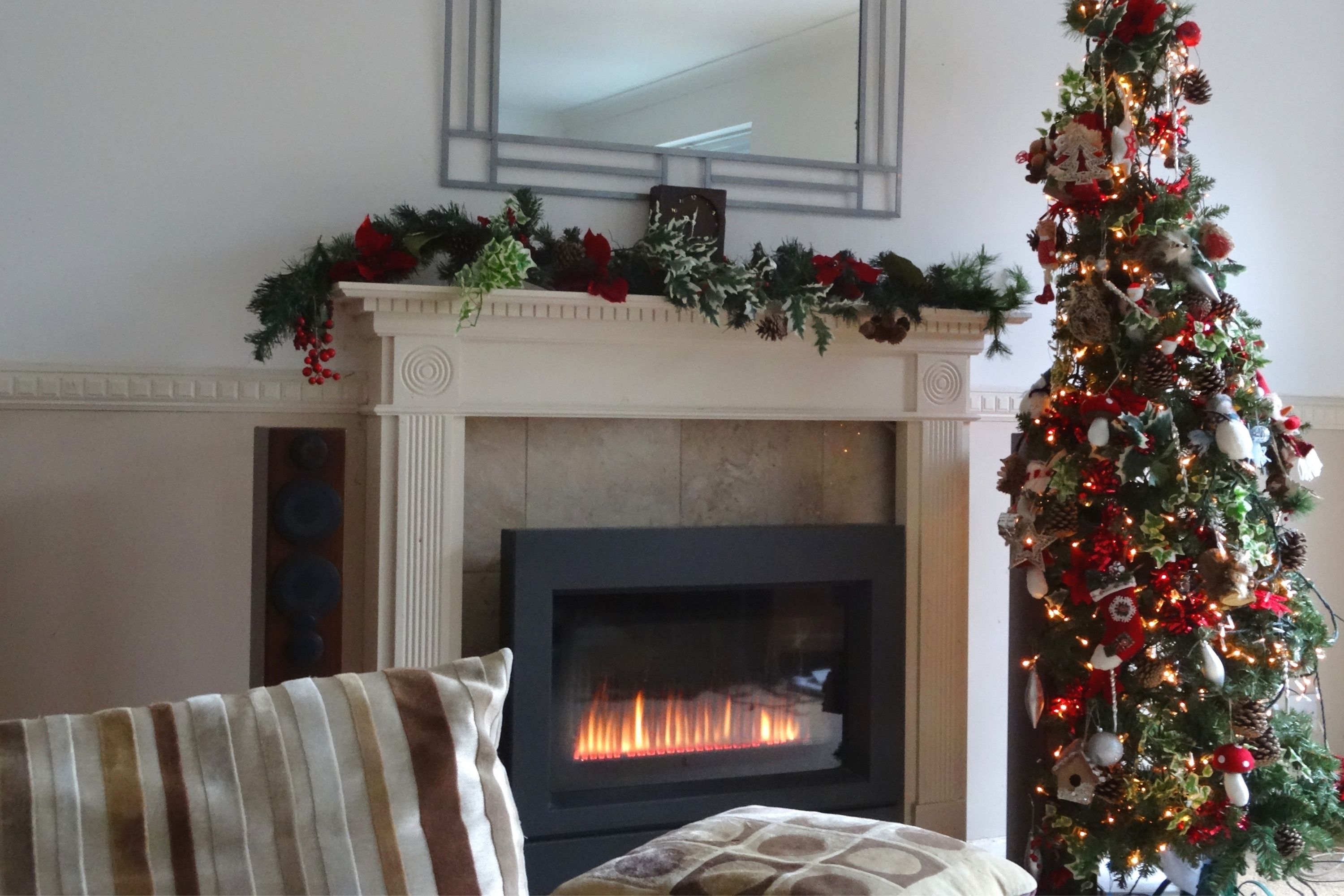 Fireplace Inserts
This is another option to take into close consideration if you want to make your gas fireplace more heat efficient. The fireplace inserts are used to replace the firebox in your existing masonry fireplace. They are the optimal and the best way to increase the device's efficiency, by the way!
Such ventless inserts work nearly the same as vent-free gas log sets.
So if you are considering vent-free gas logs, but your fireplace could use a bit of a cosmetic facelift, then a ventless insert is a great alternative solution for you!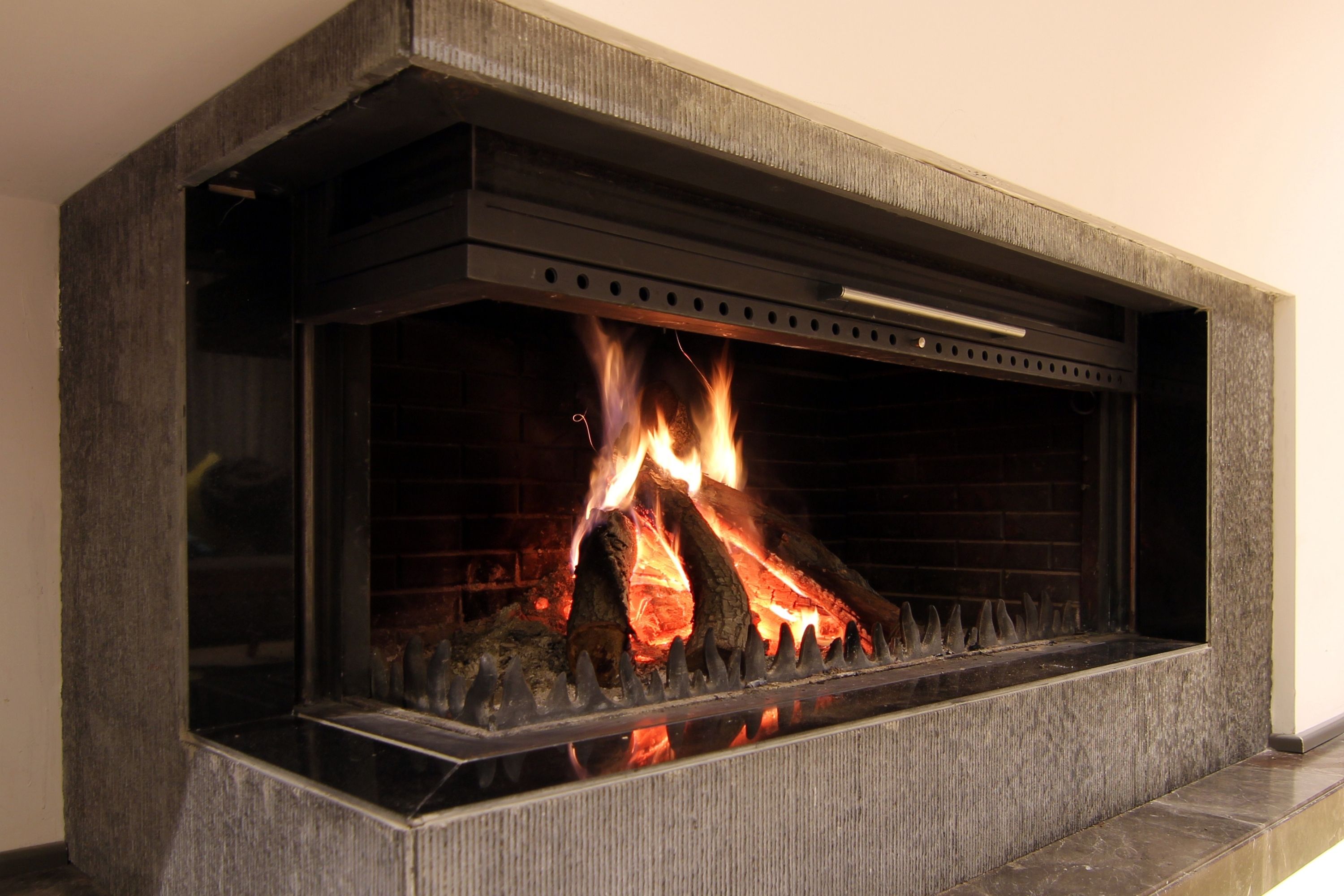 What else do you need to know about this option?
Well, the vent insert is a sealed system, so it completely eliminates the heat loss of other fireplace types. It exhausts gas outside your home and then brings in fresh air.
If you are looking for supplemental heat and you don't want to lose any heat from the rest of your home, this option is just perfect.
On the other hand, a wood burning insert is the most powerful of the insert types! With this insert, you are essentially transforming your masonry fireplace into a wood stove.
It is made to provide a lot of heat, and in some cases it can even heat your entire home! So in case you are looking for heating power over anything else, this is the insert to choose.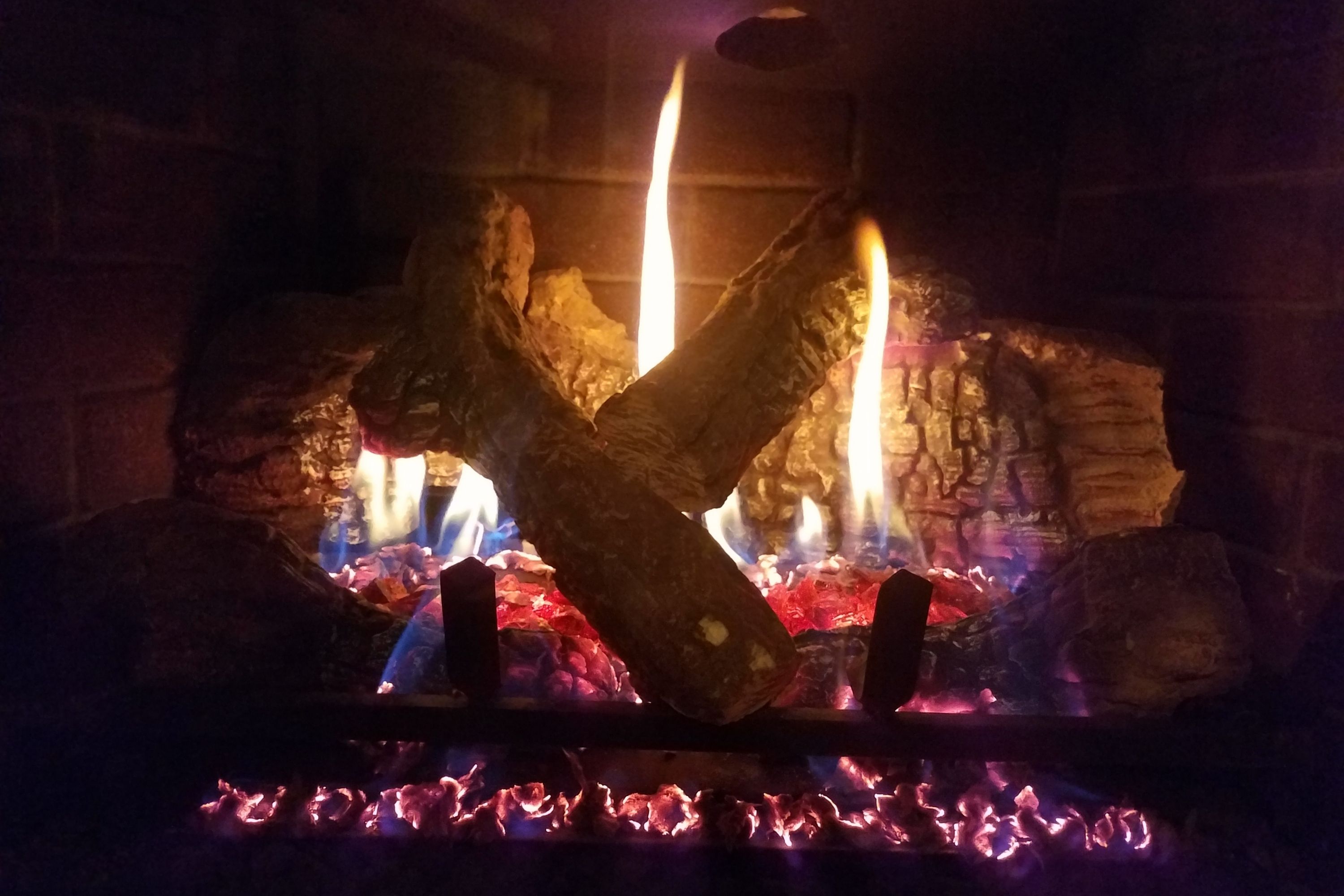 Chimney Dampers May Be Your Solution
Another alternative option is to consider buying chimney dampers if you need to boost your fireplace's heating power! Chimney dampers help eliminate a major source of heat loss by allowing you to close off your chimney when your fireplace is not in use.
They basically function as a "lid" for your chimney, which you can open or close at will.
Without a damper, your chimney is an open path for heat to escape—you should always have it closed when you're not actively burning in your fireplace. Yet if you are burning, make sure you keep it open.
In any case, a top-sealing damper should never be used with vented or vent free gas logs.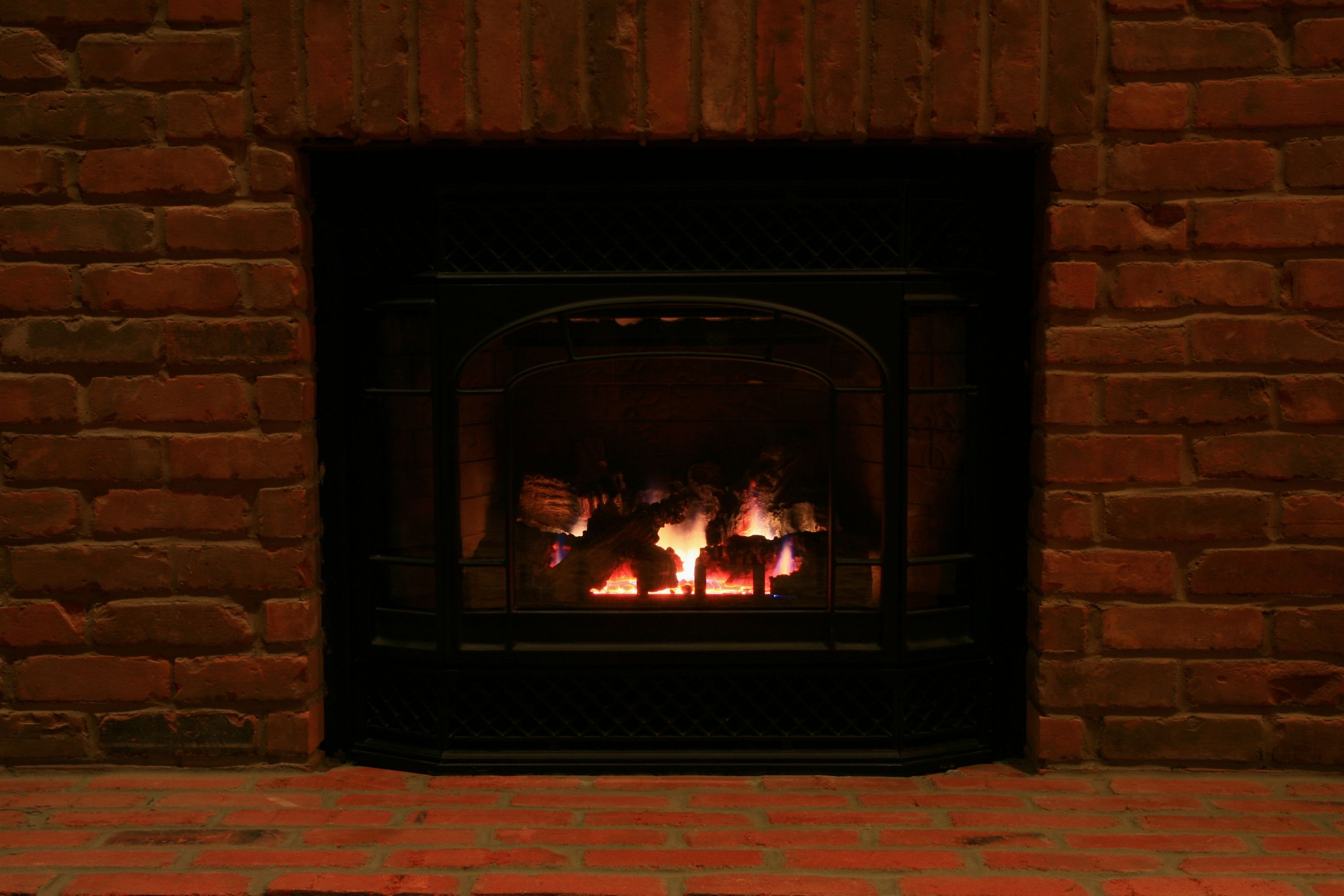 Chimney Fans
Another solution for those who are annoyed with the fact that their fireplace sends most of the heat elsewhere! Chimney fans are designed to enhance your fireplace draft by pulling air up and out of your chimney.
A powerful draft means higher burn efficiency and a hotter fire, resulting in more heat being pushed into your home.
Chimney fans also help keep smoke and soot from exiting the fireplace, as the stronger draft pulls them up the chimney.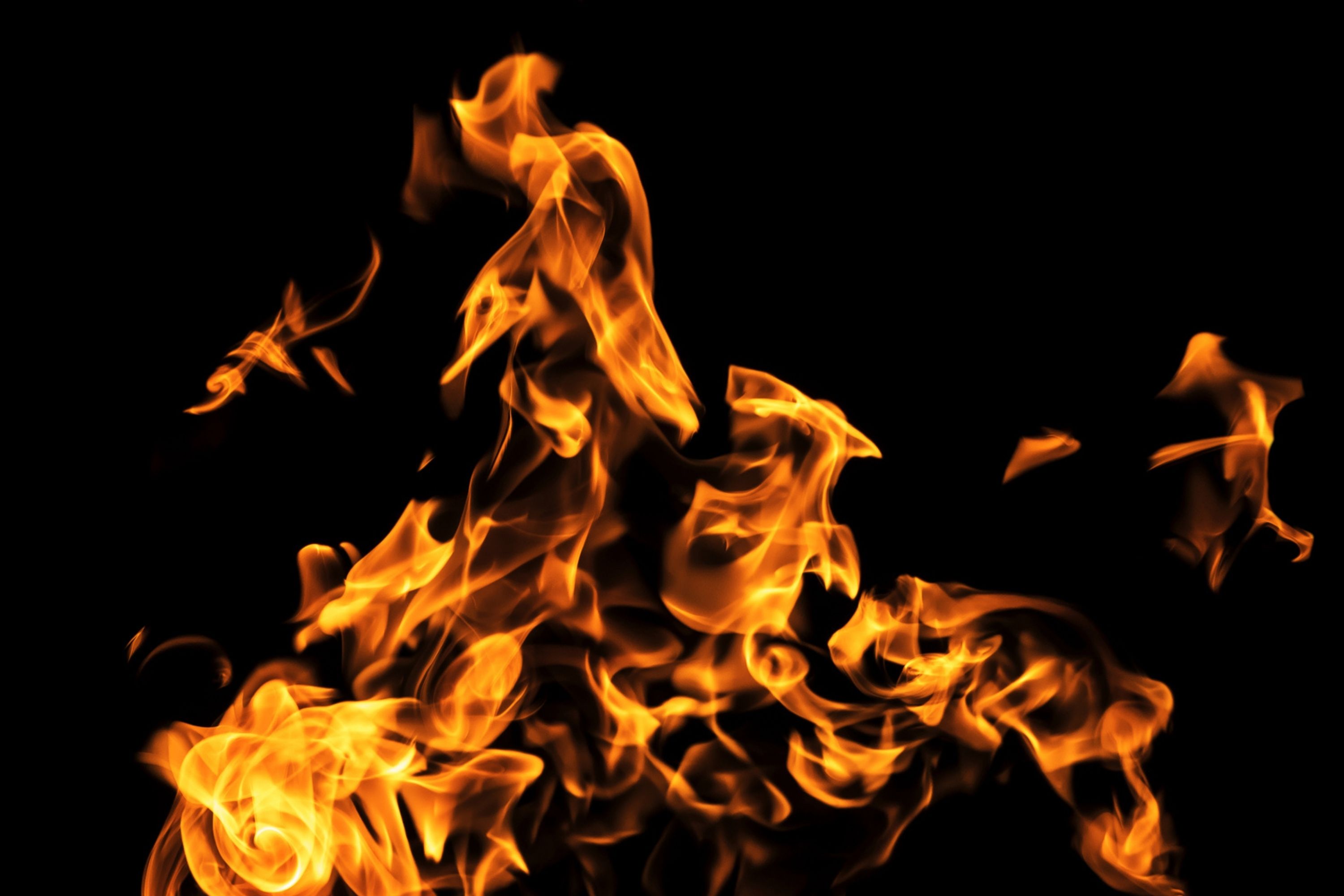 Try to Use Room-To-Room Fans
As an alternative option, consider room-to-room fans as well. Such a fan can be used to help with transferring the heated air from the room where your fireplace is located to the rest of your house or apartment.
You just need to mount it in the doorway and turn it on. And that's it! It is even possible to use multiple room-to-room fans in order to set up a heat transfer network!
So, now you know about all the possible ways of making your gas fireplace work better and spread heat more efficiently around your home. Some of these options require more effort to start using them, others are easier in terms of use and installation.
This is why we suggest you think properly of what exactly might suit you best, and make your choice afterward.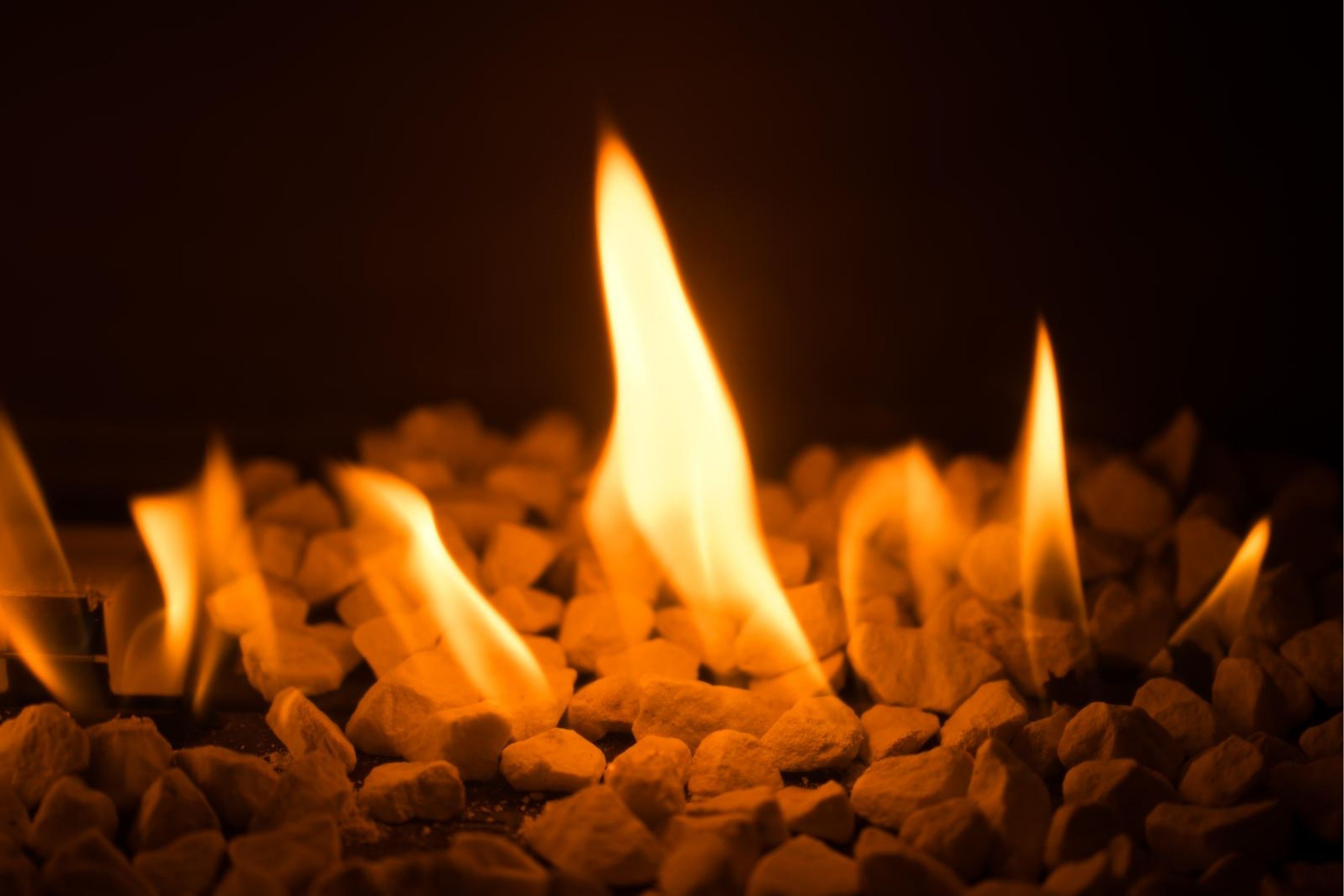 How to Maintain Your Gas Fireplace?
Any fireplace needs proper and regular maintenance, whether it produces heat and fire with the help of wooden logs or with the help of gas or electricity. Moreover, regular checks of your gas appliance are vitally important since you must be completely sure that the unit is operating properly and there are no gas leaks!
But what shall you do in order to make sure your gas fireplace is in a good working state?
Relax, if it has been working well until now, everything is most likely fine with it. So we are going to share a few handy tips with you regarding how to care for your gas fireplace so that it works ideally.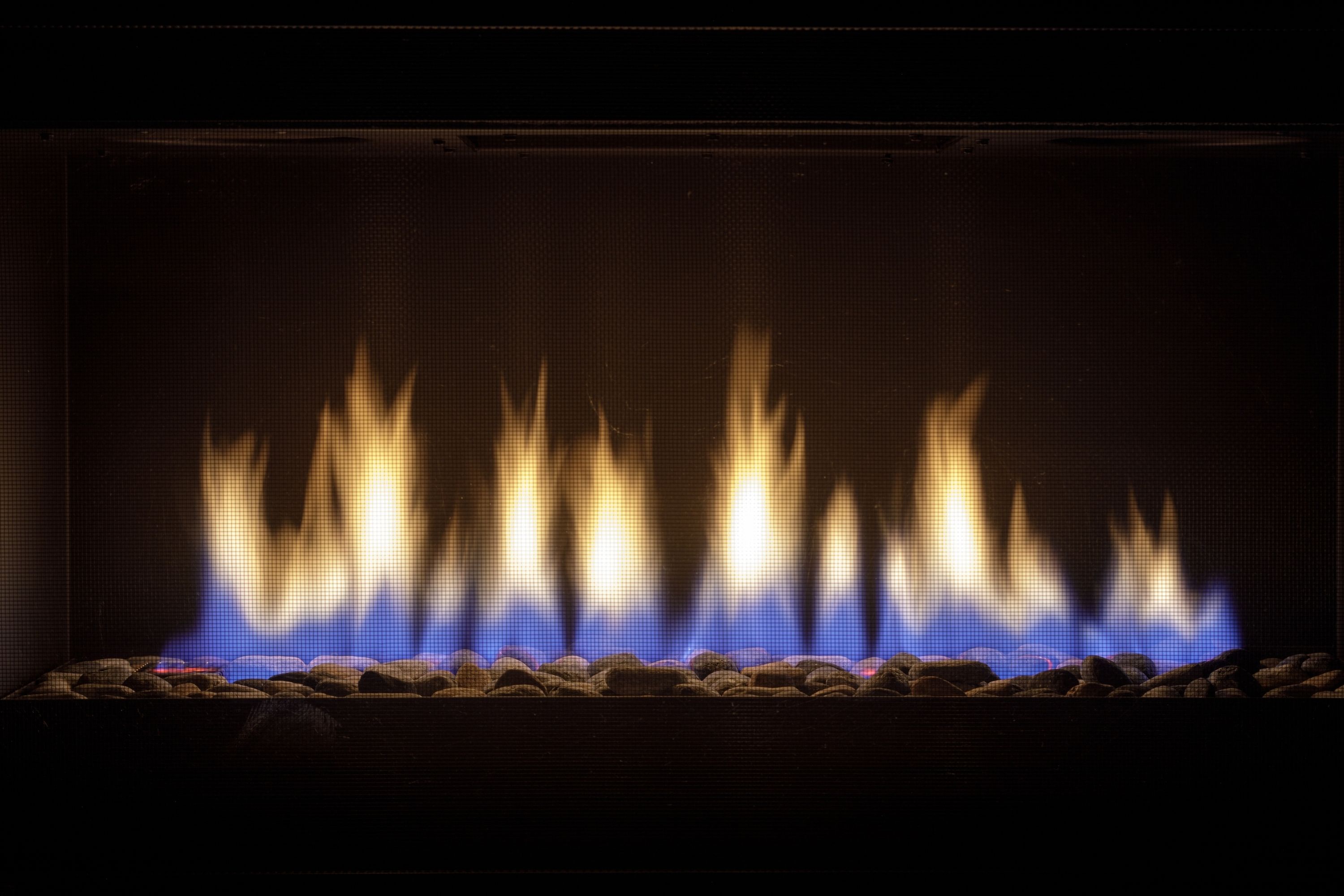 Clean Glass Doors
Clean glass doors as often as needed. Most gas fireplace doors are removable for easy cleaning. Using the owner's manual as a guide, remove glass doors and place on old newsprint or a large plastic bag to protect your table or flooring beneath.
Wipe gently but firmly with a soft cloth sprayed with household window cleaner.
If there are any stubborn soot spots, you can use a small amount of fireplace cleanser or ceramic cook-top cleaning product and rinse away residue with another clean, damp cloth.
Dry glass thoroughly with paper towels or newsprint to prevent streaking, and replace the doors. Wait at least 30 minutes to use your fireplace again. It will allow any cleaning product to evaporate completely before exposing to flame.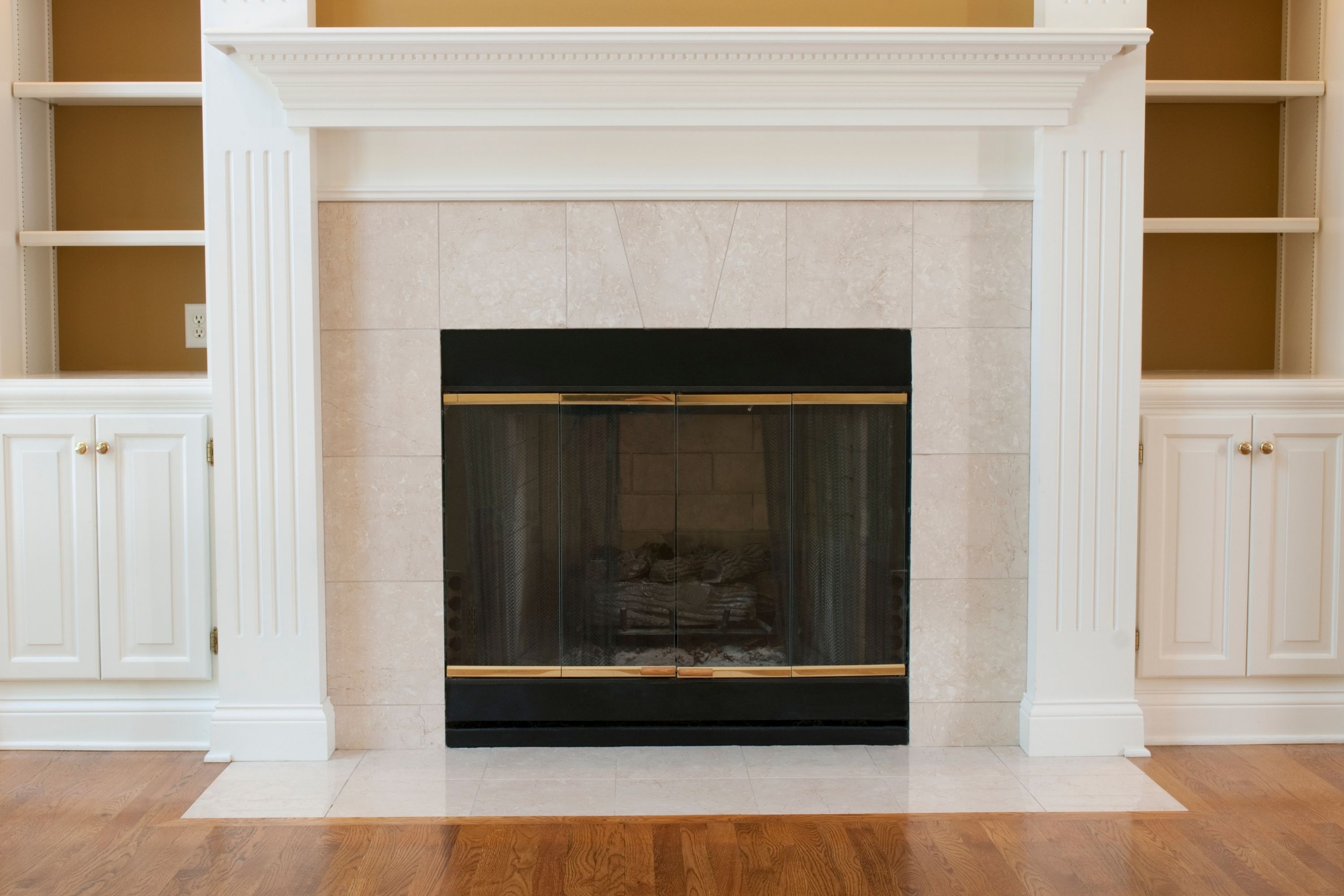 Keep the Interior Clean Too
Using the wand attachment, vacuum dust and debris from the fireplace interior. If you have lava rocks which are small enough to be inhaled by the vacuum cleaner, cover the wand opening with cheesecloth or an old stocking and secure tightly with a rubber band.
This creates a filter that allows dust and dirt to pass through, but not the lava rocks.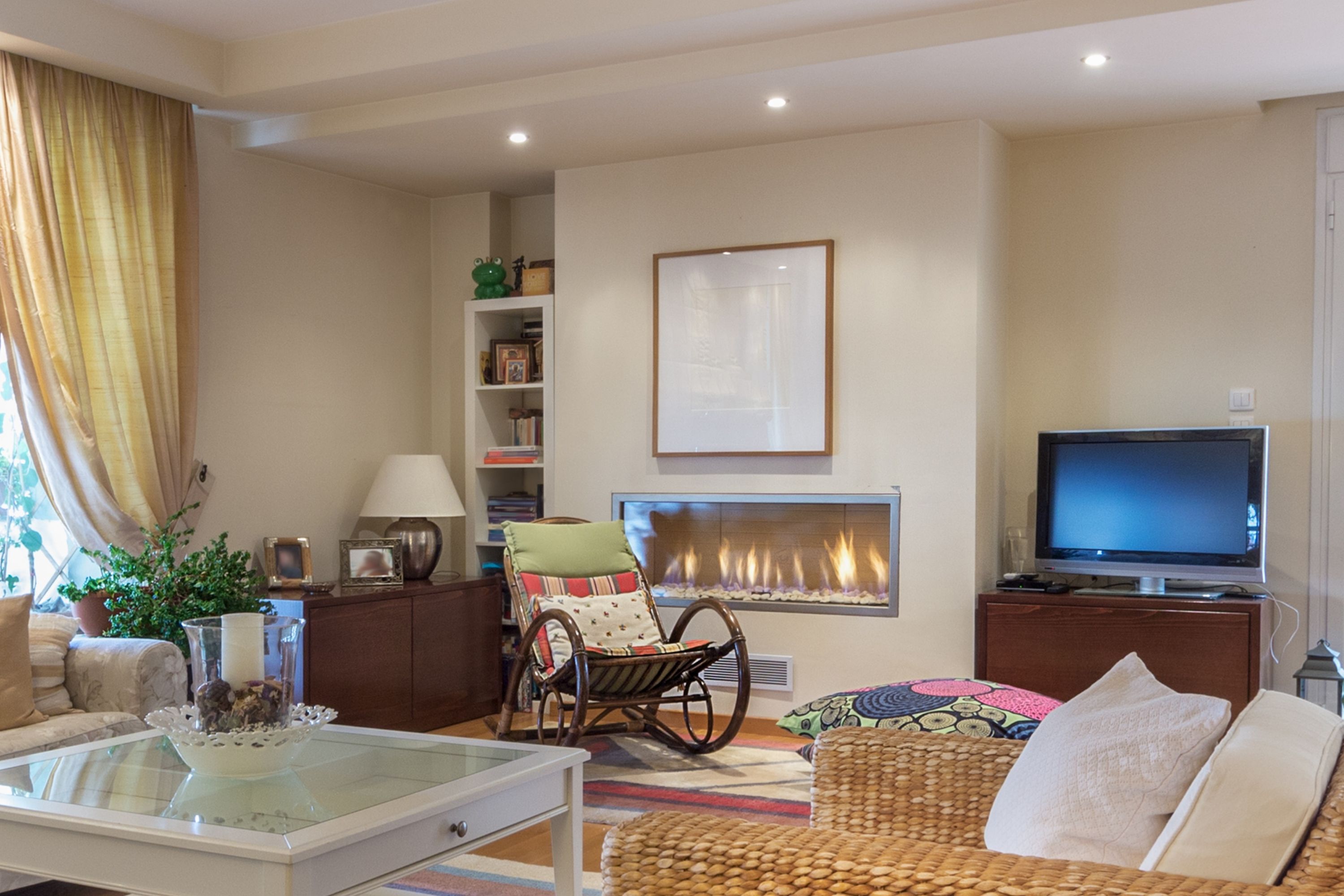 Clean the Logs
To clean the logs in your gas fireplace, it is usually enough if you take them out of the fireplace, bring them outdoors, and brush with any new and clean wide paint brush or any other soft-bristled brush.
Like this, you will remove the dust and debris, as well as the soot.
However, you should not wash or even wipe the logs with the damp cloth since it may damage the finish on them or make them fade!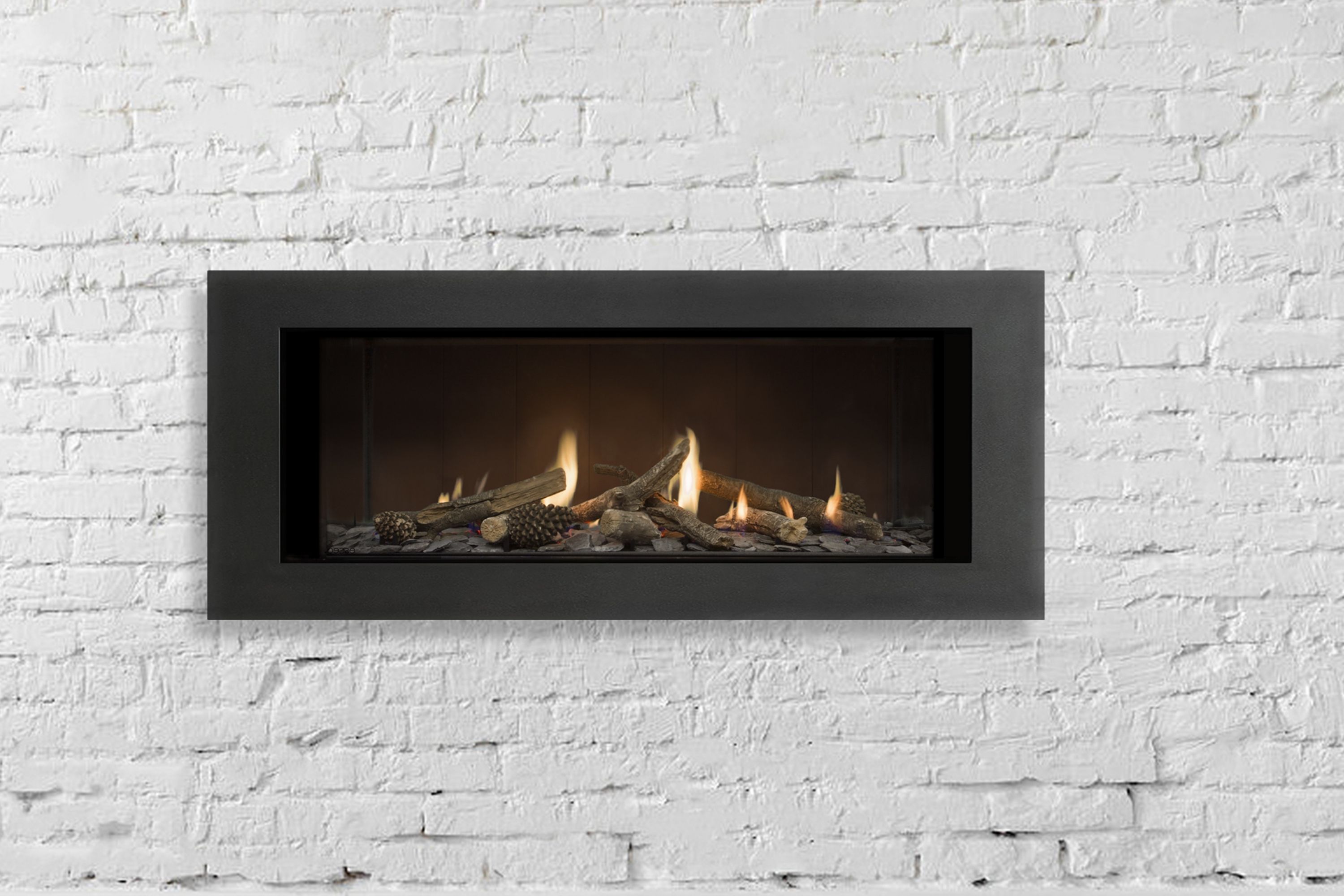 Replace the Batteries
When you replace the smoke detectors and carbon monoxide detectors, remember to do this with the batteries in your fireplace remote as well. And of course, check the appliance regularly!
Frequently Asked Questions
⭐ What is the difference between a gas and an electric fireplace?
A gas fireplace uses gas as a fuel source whilst an electric one uses electricity.
⭐ Can I add a thermostat to my gas fireplace?
Yes, you can add a thermostat as an alternative to the switch on your wall to control the temperature with ease.
⭐ For how many hours can a gas fireplace be run?
You can run a gas fireplace for two to three hours.