Propane is one of the cheapest ways to heat your home and make the appliances run. And of course, nothing makes your home feel so cozy like a propane fireplace that adds the unforgettable ambience to your living space.
However, if you make use of propane for a fireplace in your home, you will need to know precisely the gas fireplace propane usage. Like that, you will be able to calculate the expenses you have to spend on fuel. How to figure out the amount of propane needed for a fireplace? This is what we will explain to you today!
How Much Propane Does a Gas Fireplace Use?
Normally, an average gas fireplace makes use of one gallon of propane for each 100.000 BTU. What is BTU? See, a fireplace that works on propane fuel measures its propane usage in British thermal units (also known as BTU ratings).
So if your fireplace is meant for 100.000 BTU, then you can expect it to burn about one gallon of propane per hour. Accordingly, a 30.000 BTU propane fireplace will consume approximately one gallon of fuel every three hours or so. A 50.000 BTU appliance, in its turn, will make use of approximately one gallon of fuel for every hour the fireplace is in use.
An average American family spends about fifty-seven dollars on propane fuel every month. This is why this fuel is considered to be one of the cheapest ways to heat our homes, and besides, it allows us to cut down significantly on our electricity bills! But how do we calculate how much fuel will our fireplace need?
Factors That Influence the Propane Usage
Even though propane is rather cheap as a fuel, it does not mean you will pay nothing for using it, especially if you burn your fireplace every day! Nevertheless, every fireplace owner must be aware of the major factors that influence the usage of propane. Like that, it will be easier to calculate the amount of fuel that your fireplace needs, as well as to figure out how much money you will have to spend from your family budget on heating your house.
Here you have the most common reasons that affect the amount of propane used by the fireplace and influence the propane fireplace efficiency:
the size of the fireplace
the weather conditions outside
the fireplace settings
the state of the fireplace
the usage of coverings
chimney leaks
Now let's take a closer look at each of these reasons to figure out what can make our propane fireplace use its fuel more efficiently, economically, and reasonably.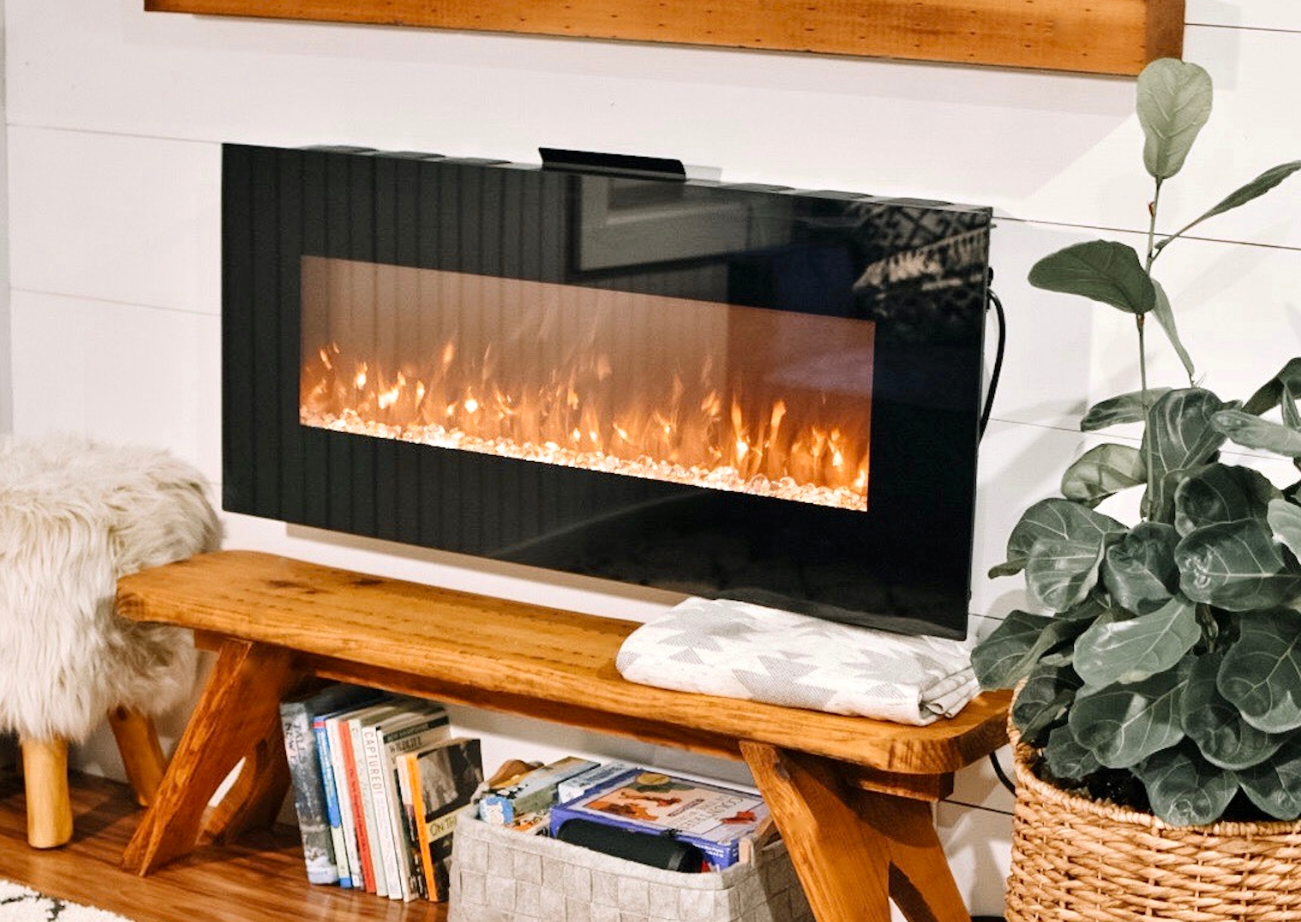 What Makes Your Fireplace Use More Gas
First of all, the size of your fireplace matters. Everything is simple here: the bigger it is, the more heat it is able to produce and put out. However, it will require more fuel to do that properly.
Another factor that influences the amount of fuel your fireplace uses is weather. When calculating how much propane the fireplace will consume, take the weather conditions into consideration. Depending on the weather outside, you may use more propane to heat your home on a cold day. And on the contrary, on warmer days, your fireplace will require less fuel since you might need to use it only for adding that ambience to your living space, but not for heating it.
Fireplace settings also matter, by the way.
If we compare a wood-burning fireplace and the one that uses gas, the latter one is often chosen as a preferable option since it allows us to control the output. With the wood-burning one, keeping the temperature under control is tougher.
As for the gas fireplace, it is way simpler to control the fire. Let's say, if you would love to enjoy the flames but you would not like to put out much heat, you can simply limit the gas supply. In addition, it will allow you to make use of less propane which will naturally reduce the amount of fuel being burnt.
How to Define a Propane Fireplace Gas Consumption
All modern propane fireplaces are rated according to the terms of British Thermal Units (BTU). These ratings tell you what amount of heat a fireplace is able to produce each time we turn it on using the maximum amount of fuel.
In other words, it means that the higher the BTU rate of your fireplace is, the more propane it will need for heating the house. Accordingly, fireplaces with lower BTU ratings will make use of less fuel. However, the latter ones will also produce less heat which is important to take into consideration (especially if you decide on what fireplace to buy to install in your home).
Gas Fireplaces: Cost to Run
Additional Factors That Influence the Gas Consumption amount
There is one more nuance that may influence the amount of fuel burnt greatly. We are talking about how well your fireplace is working at all. If there are any gas leaks, or if the system is not operating properly, it may result in raising the amount of propane spent on heating your living space.
This is why the propane fireplace dealers suggest their customers to tune up their fireplaces once a year. Simply call a technician to check your tank for any signs of wear and tear, preferably at the end of summer right before the cold days arrive. Like that, you will be assured that your propane fireplace has no clogs or debris that could potentially prevent it from working at the highest efficiency level.
What else could affect the amount of fuel used by your fireplace?
You can be surprised, but if you use no coverings, such as glass doors over the fireplace, it may increase the amount of propane used!
Indeed, most fireplaces are totally open to the room, and people usually believe it makes them work and heat better. However, if you install those doors over the appliance, they will turn the fireplace into a powerful heater that, in addition, will be using way less fuel!
Chimney leaks are often "guilty" of quite a significant loss of heat when it comes to propane fireplaces, too. Since almost all the fireplaces have some sort of a vent or a chimney, quite a lot of heat is lost there when we burn the fuel, and the heat is rising up the vent to leave our home through the chimney.
To avoid that fatal loss of such a precious heat, try to install a liner. It will catch the heat that is about to sneak out of the room, and by the way, it will do that without affecting the air circulation!
When being aware of all these factors and nuances, you will be able to reduce the heat loss and to make your propane fireplace work more efficiently. Besides, you will definitely cut down the propane usage making its cost even lower than usual!
How to Save the Fuel And Your Money
Most owners of a propane fireplace ask what they can do to reduce the fuel consumption and thus save some money they spend on heating their homes. Well, the most common factor that influences the amount of fuel used is the weather outside of your house.
The colder it is out there, the more propane your fireplace will need to heat the rooms and keep the living space warm. This is why those who live in a milder climate usually don't use that much propane in comparison to people who dwell in the areas with the colder climate.
However, if you want to still save some cash no matter the weather outside, we would recommend you turn the fireplace on only when it is really needed instead of burning it every day for no reason. In addition, try to set it at the lowest temperature setting needed for warming the room.
And of course, make sure your fireplace has no gas leaks since those will increase the amount of fuel used.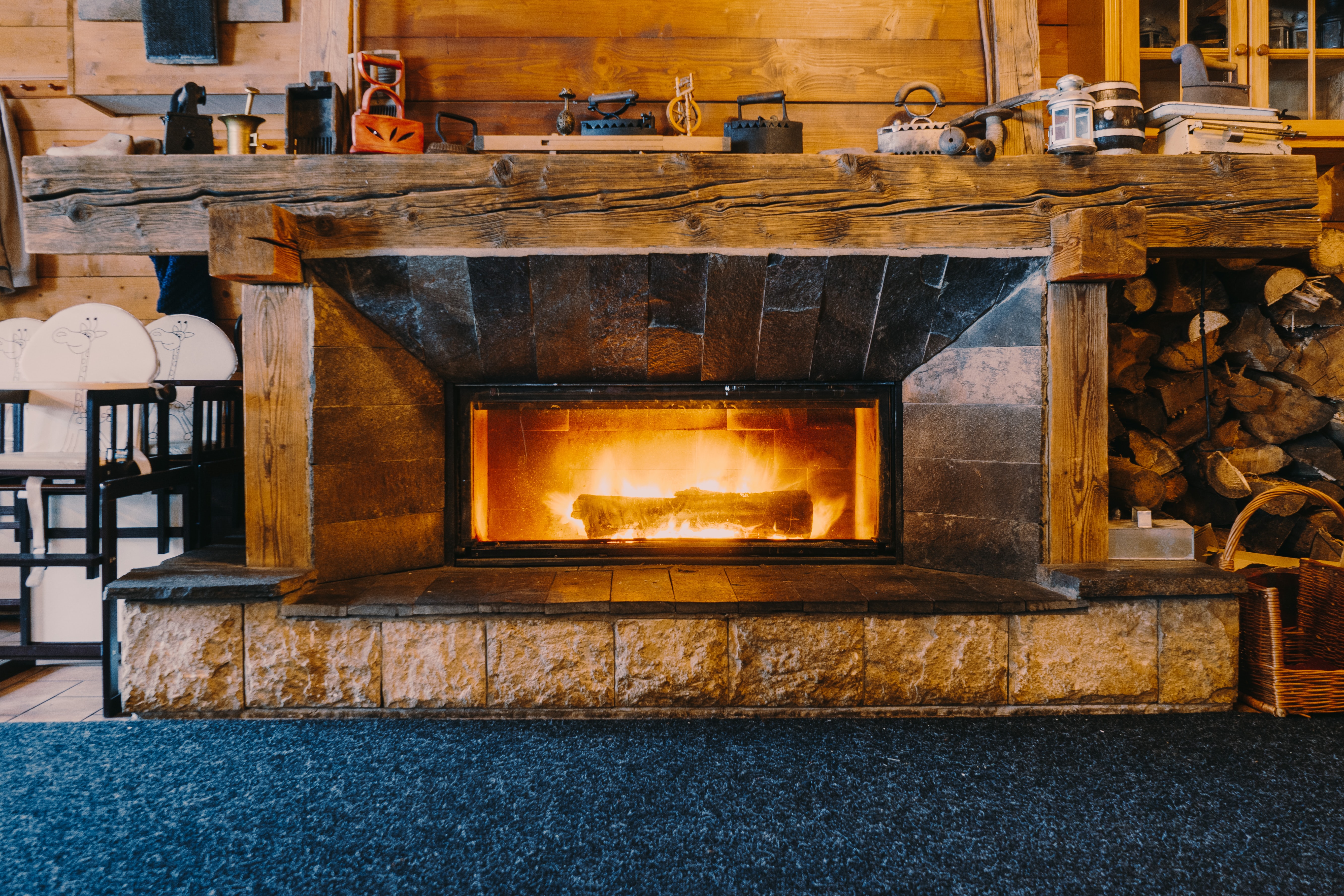 Benefits Of Installing a Propane Fireplace
If you are going to get a new fireplace, and have not decided yet whether to choose a wood-burning one or a propane-based option, check out these perks of being an owner of a propane-based fireplace:
It's convenient. A propane fireplace will provide you with not only warmth but also with the perfect flames you can get whenever you want. In addition, such fireplaces are usually equipped with a remote control and thermostats!
It is versatile. A propane fireplace is not only a good-looking appliance that can serve as an element of decor. It is also able to heat the room when the power is out!
It is efficient. A propane fireplace is four or even five times more effective in comparison to its wooden alternative.
It is health-friendly. Yes, wooden logs may smell nice, but that smoke is not quite good for your health! As for the propane fireplace, you can be absolutely sure that nothing threatens your well being.
So now you know what makes propane fireplaces so popular, and what we can do to make this appliance even more efficient with almost no effort. Moreover, since you are already informed about the factors that influence the amount of propane used for burning the fireplace, it will be simpler for you to calculate the expenses on your heating needs.
So if you want to have a fireplace in your house, but you still have not decided yet which one, a wooden or propane-based one, to choose, now you know the answer!
Frequently Asked Questions
⭐What is healthier, a gas or a wooden fireplace?
A gas fireplace is better and safer for our health.
⭐How much firewood does a wooden fireplace use per day?
In general, it needs 90-100 pounds of firewood per day.
⭐How often shall I check my gas fireplace?
It is recommended to check it annually, once a year to ensure it's working properly.
⭐What is the biggest benefit of a propane fueled fireplace?
Its biggest benefit is that you can control the fire and thus the heat.