Driveway is the very first thing people see when coming to your home. And it does not matter whether you are going to sell your property, or you just want to refresh its exterior a bit, painting your driveway might be the very thing you want to think about.
However, if you are not an experienced driveway painter, you may start asking yourself quite a common question: if you paint your driveway, how much time will that paint last?
Of course, you would prefer it to remain good-looking as long as possible since nobody wants to repaint their driveways annually! Simply because it's a lot of work and it does cost money, you know!
So today we will tell you not only what the lifespan of a driveway paint is, we will also share a few more useful life hacks with you.
You will learn what the best driveway paint is, how to prep and paint your driveway correctly even if you are holding a paintbrush for the first time in your life, and also, we will give you the approximate numbers on how much all this painting project might cost you.
So stay with us and read on: today you are going to learn a lot of new and interesting things!
How Long Does Driveway Paint Last?
The answer to this question will depend on whether you want to know how much time this paint will stay fine if sealed in a can, or whether you are curious about how soon your freshly painted driveway will show the very first signs of wear and tear.
But in general, as you could already guess, driveway paint is that one durable thing! The paint that has recently been applied onto your driveway will easily last for several years, of course, if you prepared the surface for the painting in advance and it was done correctly.
However, driveway paint will remain usable for a somewhat shorter period of time if you keep it unopened in cans at home. Again, it will be possible only under the proper storage conditions.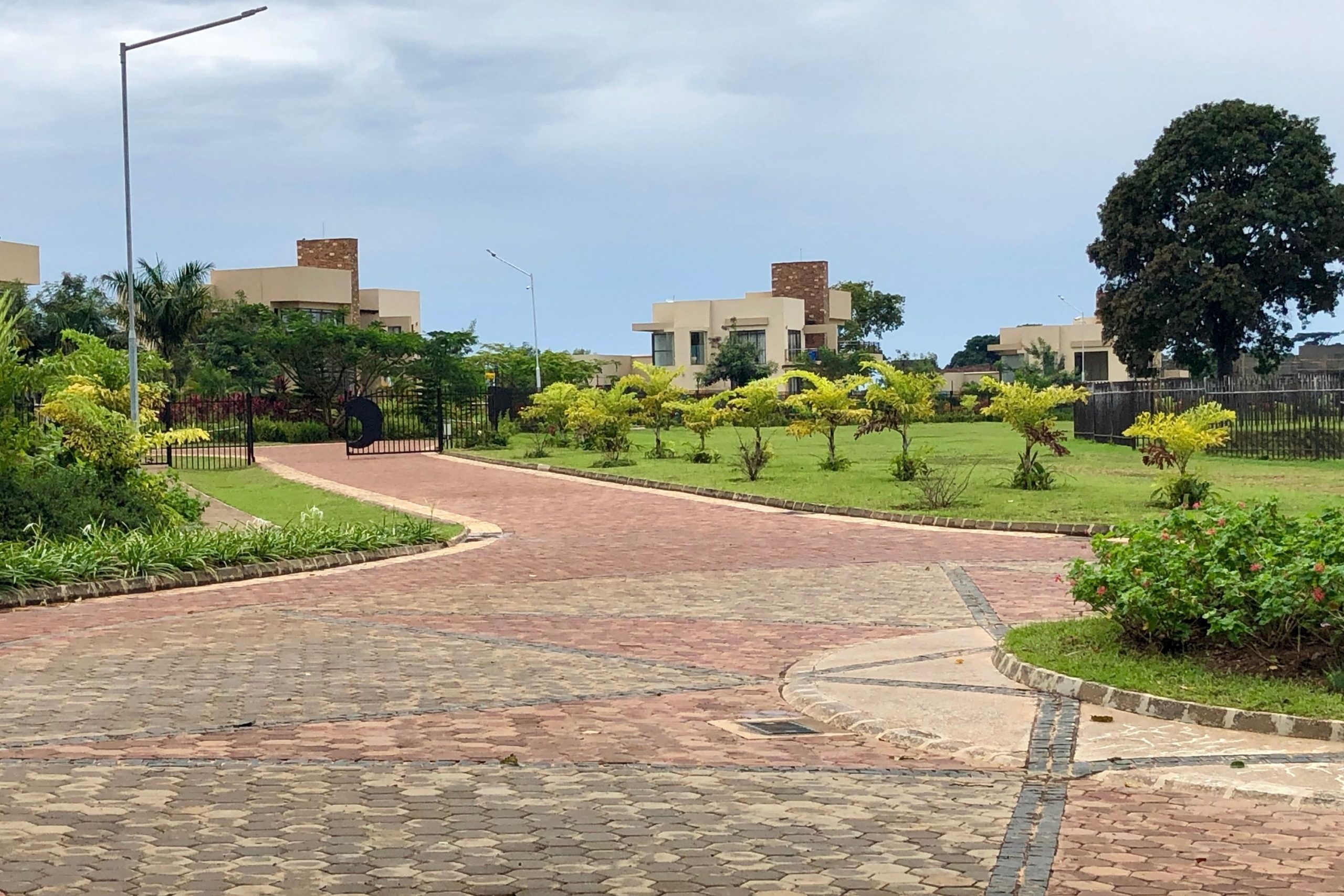 How Long Does Driveway Paint Last In Cans?
If you are thinking of buying driveway paint in advance so that you always have an extra can or two, you need to keep in mind that this substance will not last forever! Have you thought that unopened driveway paint could last for years?
If you have, then you were wrong. When stored unopened in its original container, this sort of paint will stay usable for only one year.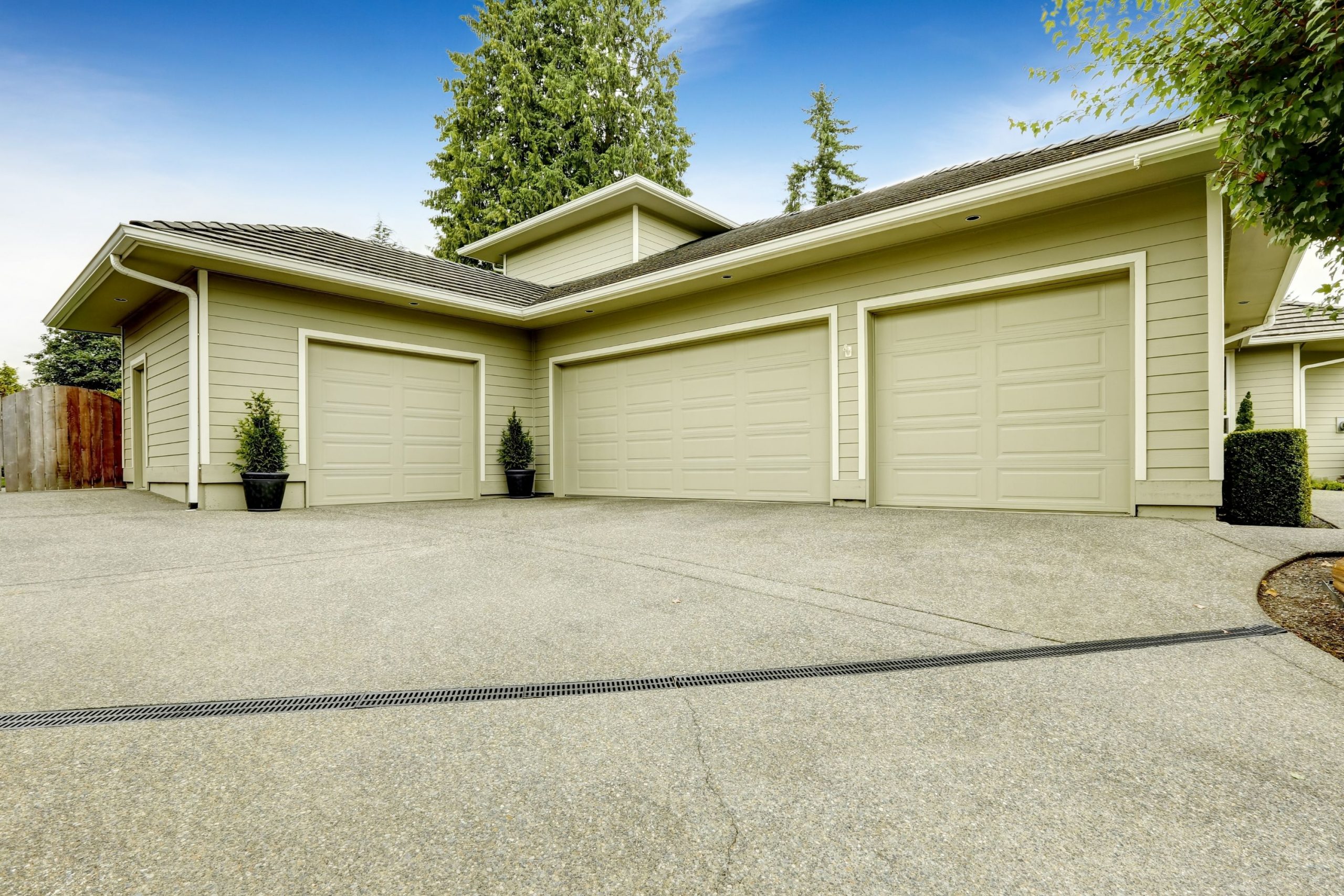 How Long Does Driveway Paint Last When It Is Applied?
Fortunately, things turn out to be completely different when it comes to the paint that has already been applied onto the driveway!
If you did all the preparatory job correctly and you got your driveway ready for painting according to the instructions, you can expect that the paint you applied would last for at least five years!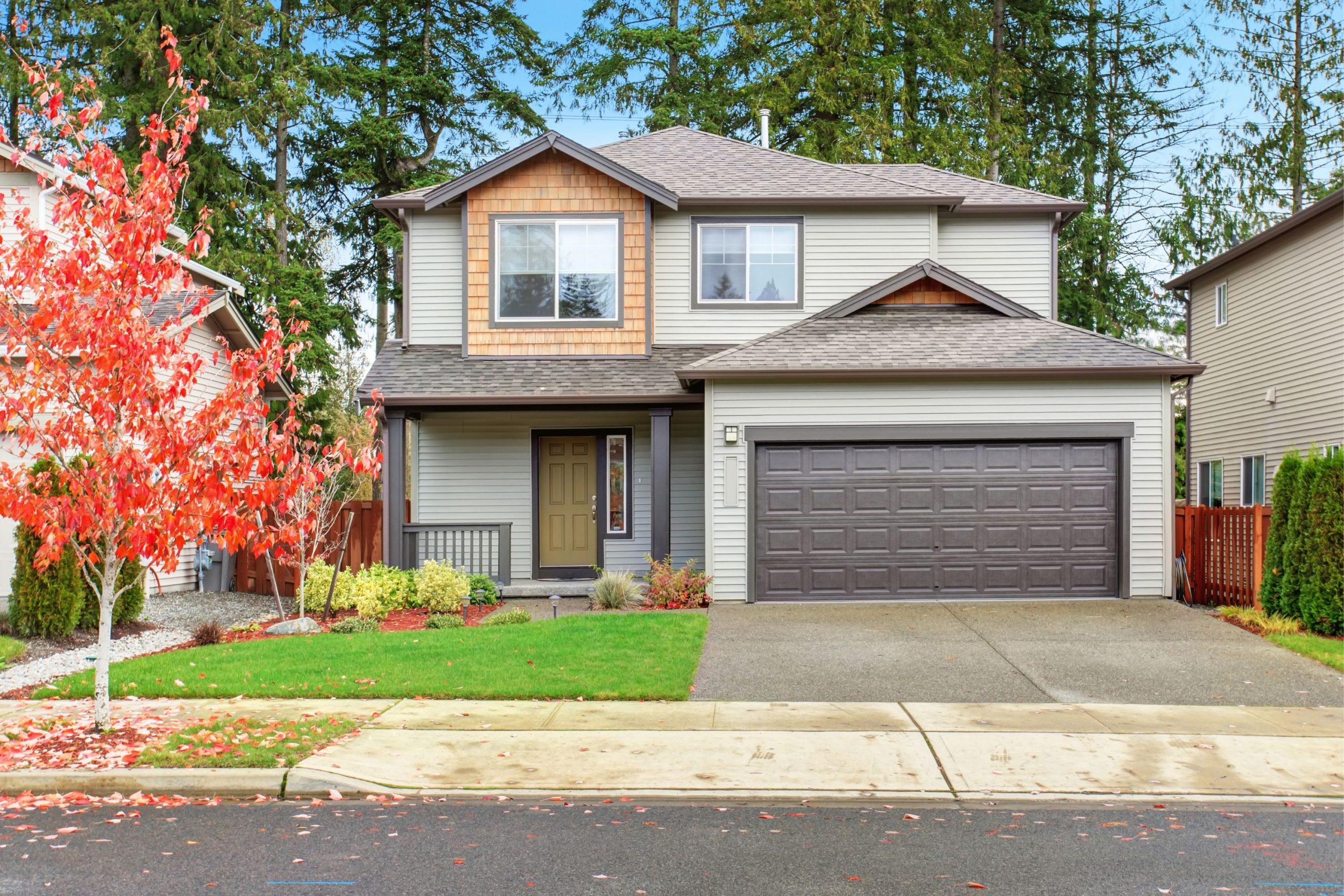 And here is a small comparative chart for you to better see how much time your driveway paint will last in each case. Like this, you will never make a mistake.
| | Opened/Partly Used | Unopened | Applied |
| --- | --- | --- | --- |
| Driveway Paint | up to 1 year | 1 year in the original tank | from 5 years and more |
And now let's move on and figure out how much money you might spend on painting your driveway, what types of paint it is best to use, and what you can do to keep your freshly painted driveway look as if it is new longer.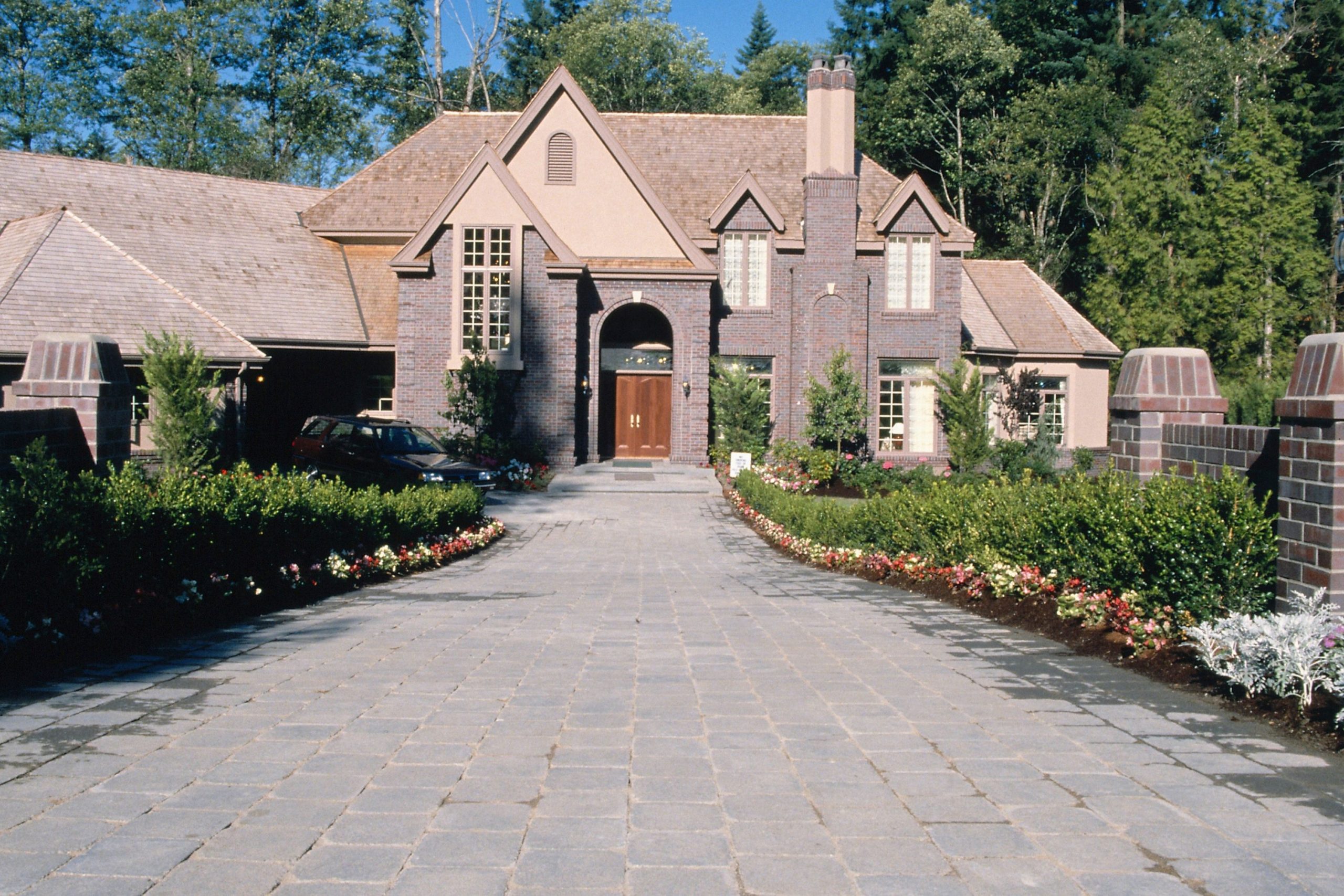 What the Price Would Be For Your Driveway Painting Project?
When it comes to concrete driveway painting, the issue of price is crucial for many of us. To be able to approximately calculate how much bucks you will have to pay for your nice and good looking freshly painted driveway, we would like you to take a couple of nuances into consideration first:
Who is going to do the whole job?
What type of paint do you want to use?
What type of finish is going to be used?
What type of concrete is going to be painted?
Now let us explain why each of these aspects are so important.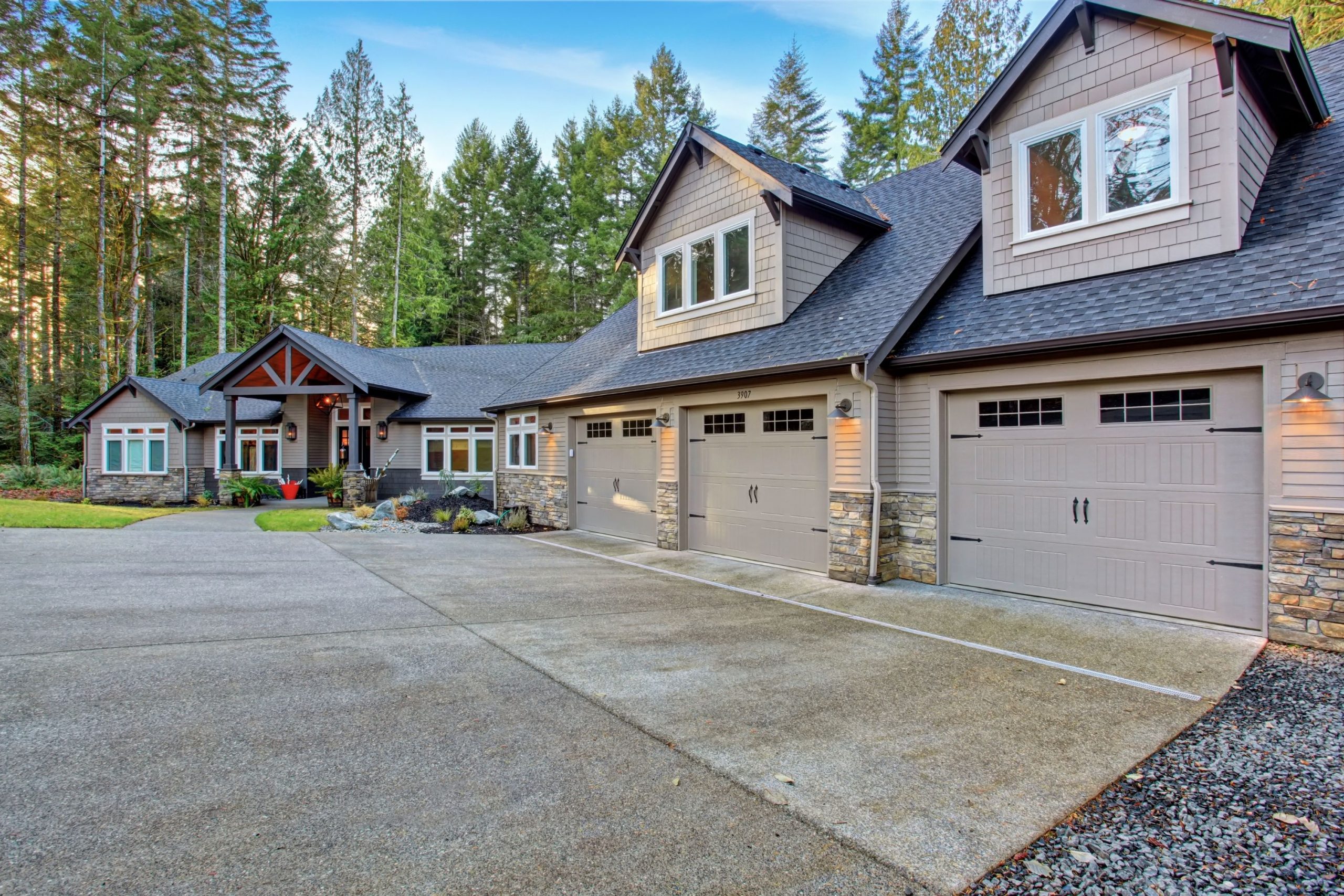 First of all, regarding who is going to do the job. If you are going to paint your driveway yourself, the whole thing will cost less, of course, even including the money spent on all the painting tools, etc.
In general you should expect to spend around fourteen to twenty dollars per litre of concrete paint used. That's including the cost of the tools as well.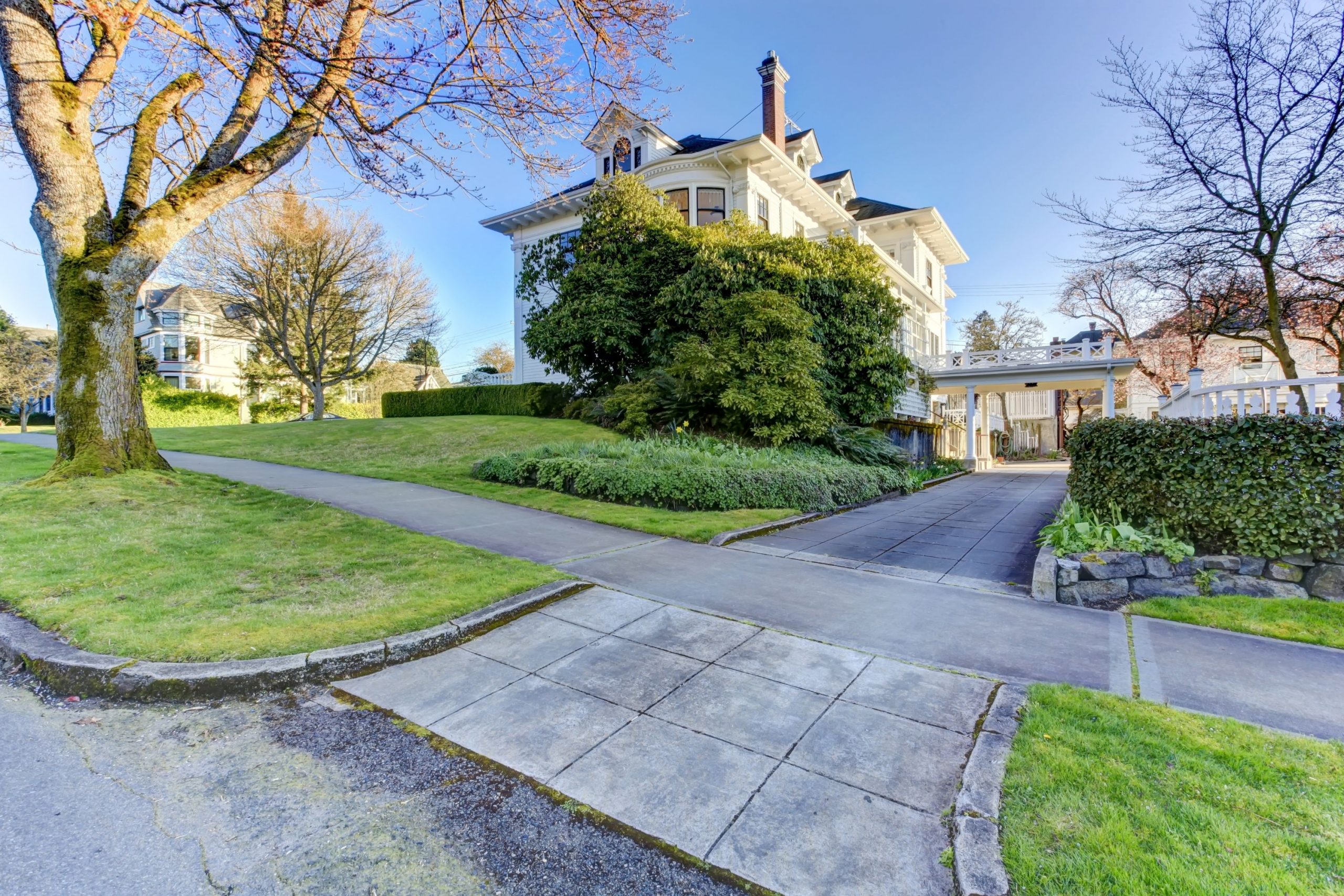 However, if you decide to hire professional driveway painters, the price will surely be higher.
The approximate bill will be anywhere from thirty to two hundred dollars per square meter, but on average, the cost is around sixty five bucks. Such price fluctuation is explained by the type of the paint you will use, the type of the surface that is going to be painted, as well as the type of finish.
Of course, if there are any access difficulties, expect to pay some extra for that, too.
Also, if you have more complex designs using stencilled concrete or stamped concrete to create patterns, that will add money to the final bill as well.
Can you paint a concrete driveway?
What Driveway Paint Is Considered the Best One?
Of course, to have an ideally painted driveway, everyone wants to find the best paint for it!
However, if you are a driveway painting newbie, you should know that there are several distinct types of paint for this kind of painting job that exist in the market.
And you must know for sure what type of surface you have to be able to pick up the correct type of paint. Otherwise, the result of your efforts will not be much satisfying and long lasting!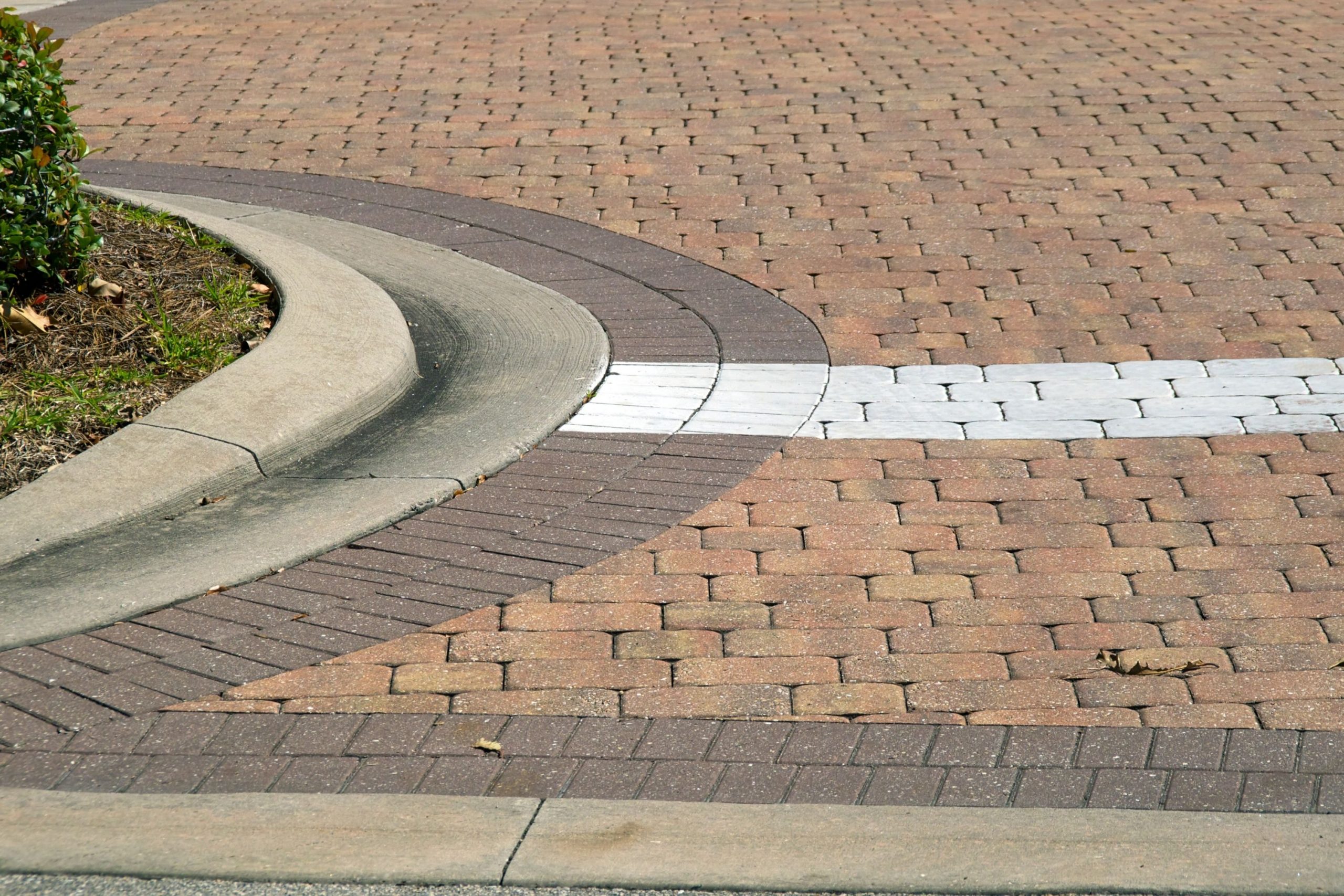 The best one-part paint for concrete
This type of paint is suitable for both new and untreated concrete, as well as for the old and previously painted concrete. However, if you are going to apply it to the new concrete, you will have to make use of a primer.
Since this paint is designed for painting driveways in particular, it can easily withstand a hot tire pickup and can even take other heavy activities except for forklifts!
Also, it can be used only on the uncoated concrete and needs to be applied in two layers. On the other hand, the paint dries really fast, becoming dry to the touch in two hours already and being ready for recoating in four hours. The only disadvantage of it is that this paint has only two colors that are both the shades of gray.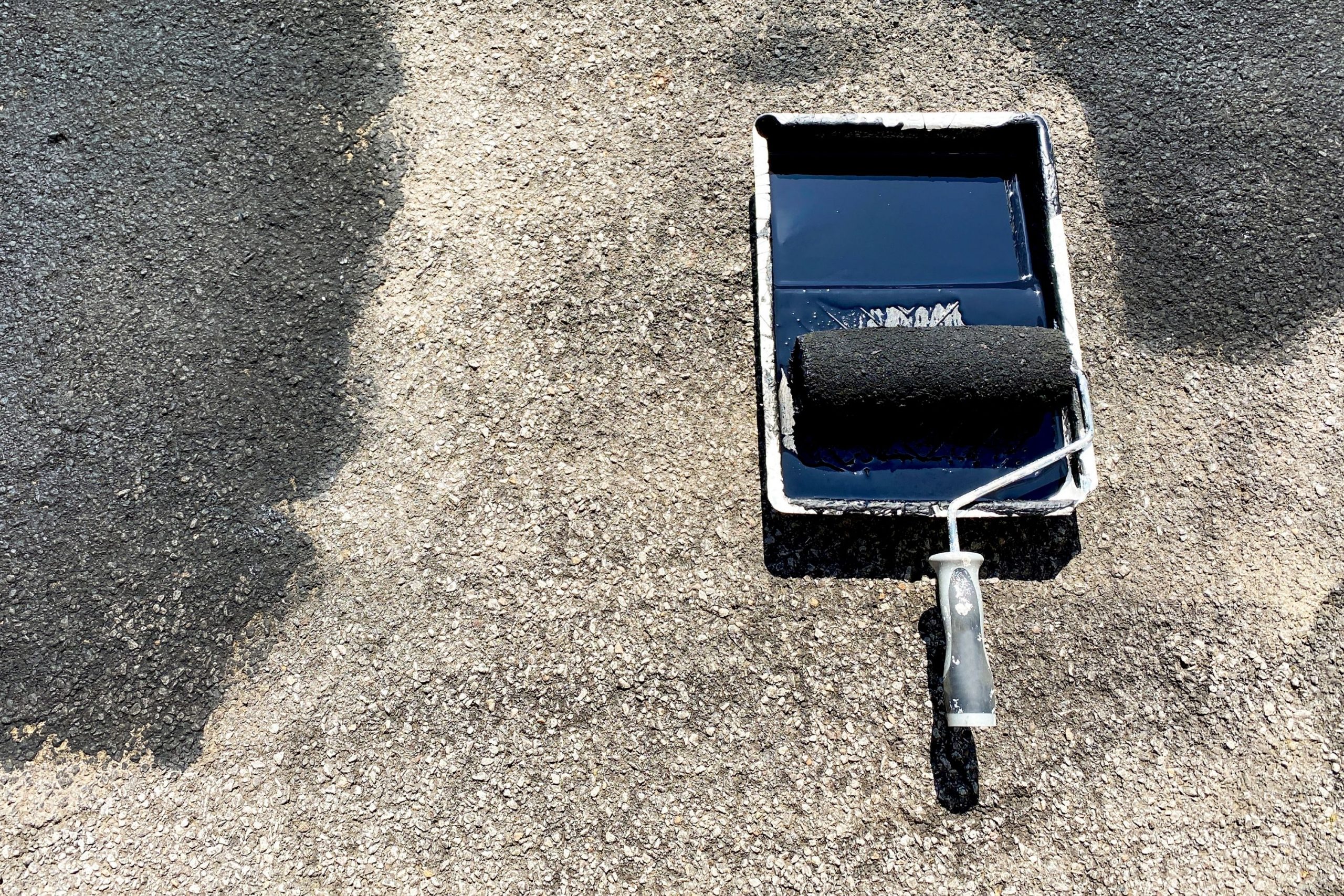 The best driveway paint for asphalt
If you are the owner of an asphalt driveway, you will need something different for painting it. To be precise, you will need an oil-based paint. This one will need at least about eighteen hours to dry when applied in a dry hot climate, and up to two days if applied in a humid area.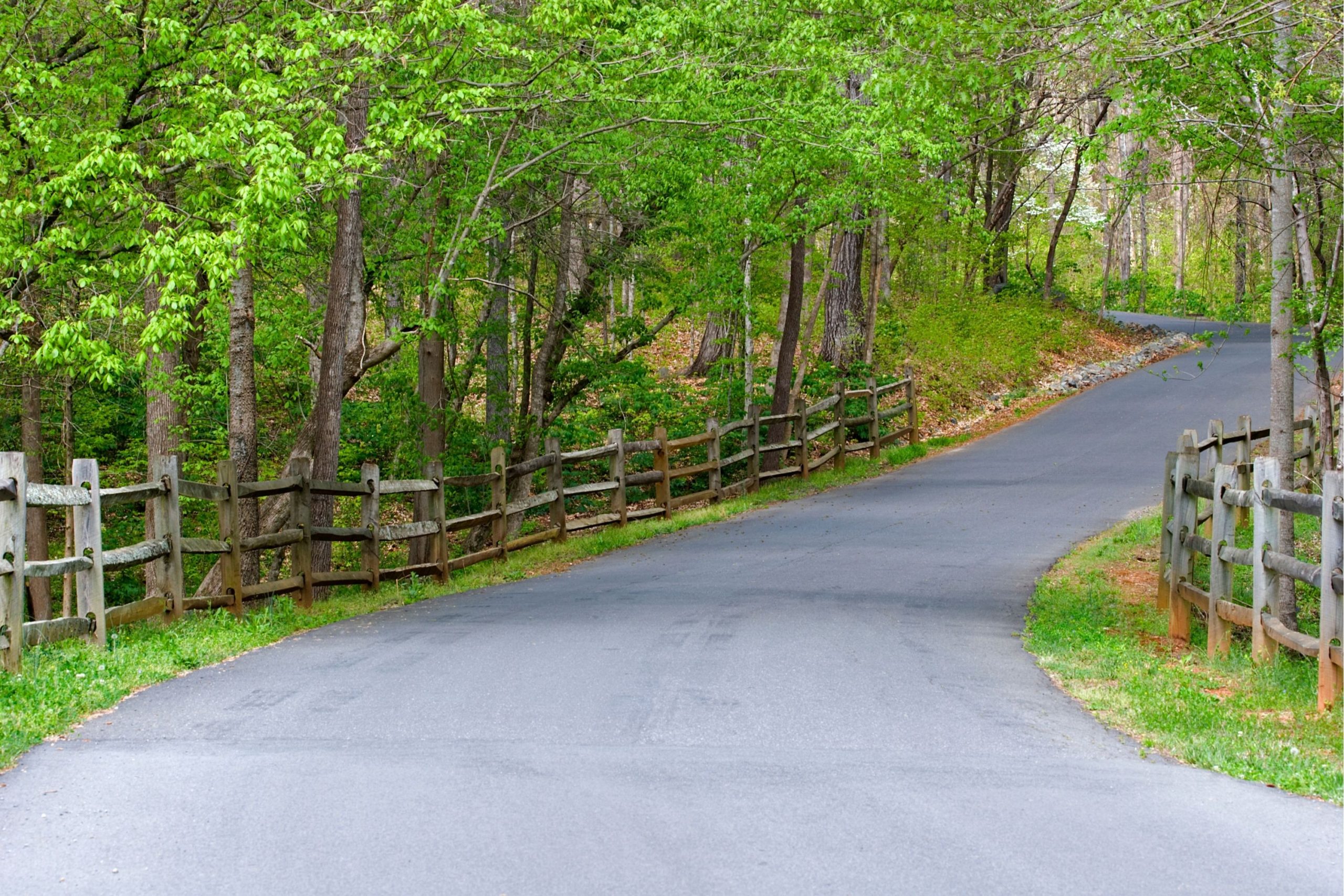 Two-part paint for a concrete driveway
AdCoat paint brand produces paints that can be successfully used on your concrete driveway. This paint does not require any primer if the concrete is new and clean.
However, in case your driveway already has old paint on it, or the concrete is pretty old, you need to de-gloss it first, then clean and dry. For painting your driveway with it, just apply two coats of the paint, and you will get a thick and nice coating!
Since this is actually a pure epoxy, it will harden without evaporating, being dry to walk in twelve hours already.
Also, it lasts long and it will not yellow in the sun which means your driveway will always look good.. And besides, it can be used on multiple surfaces from concrete (both new and old), brick, asphalt, etc.!
However, this type of paint only comes in two colors that are gray and light gray. So if you would like to paint your driveway something different, this is probably not an option for you.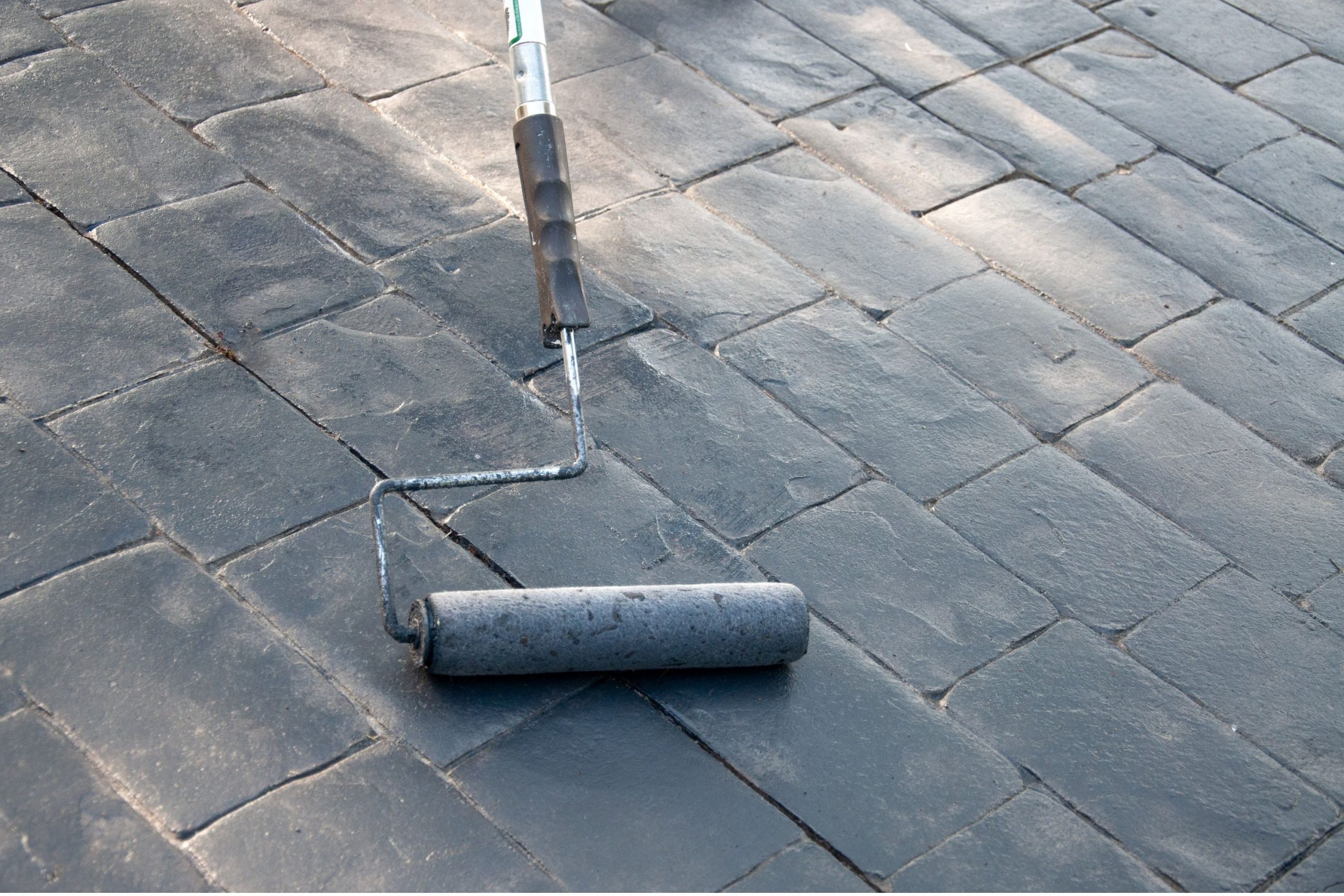 Prepping Your Driveway For Being Painted
So if you feel confident enough to paint your driveway on your own, that's great! However, now you need to get the driveway ready for the upcoming painting procedure so that the result of your work could satisfy you.
For instance, you will have to find another parking spot for your car for a week or more while your driveway is being painted and drying.
And since a concrete paint needs around seven days to set completely, you should also make sure that the weather is going to be fine as well for the duration of the curing process.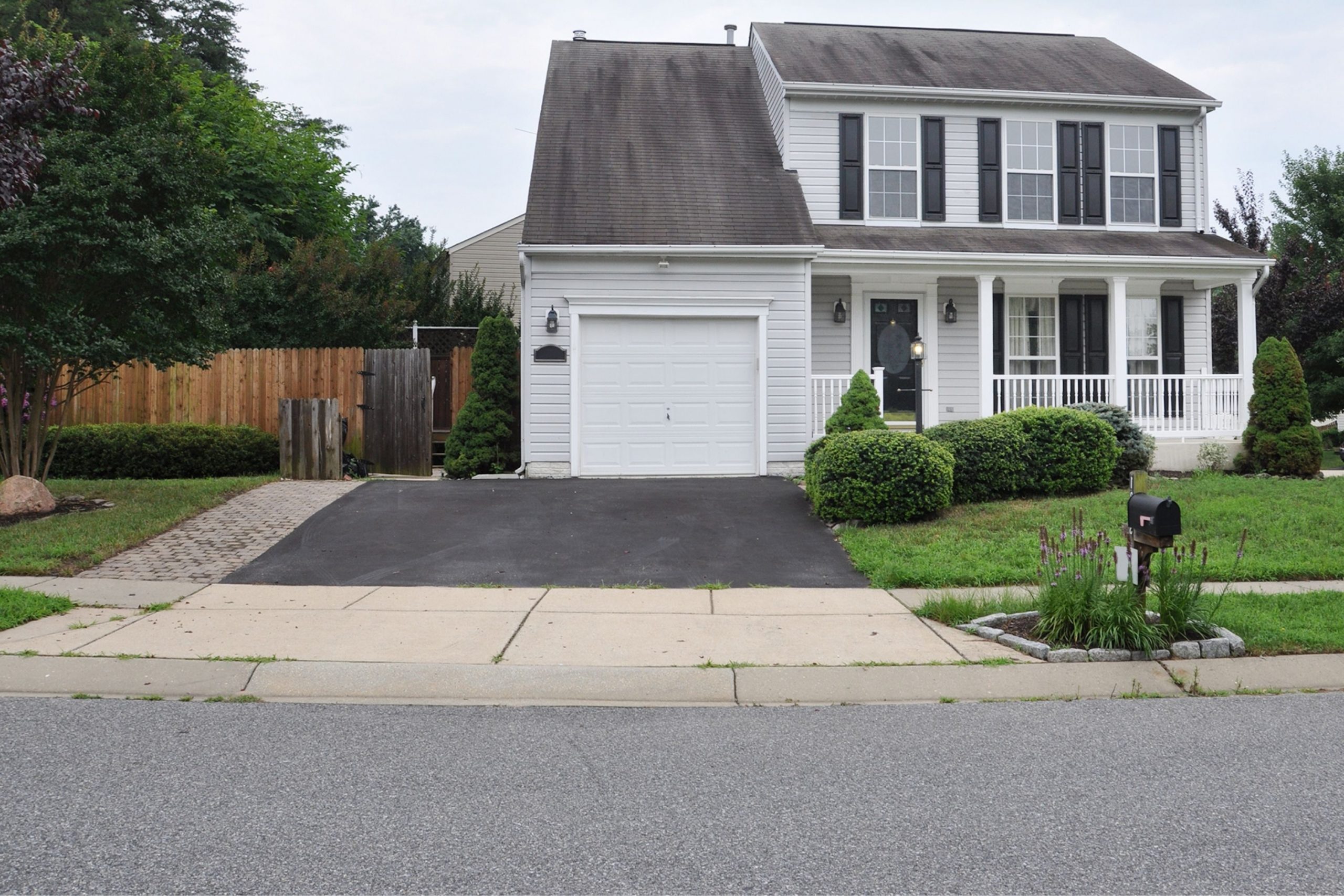 Also, if you are going to paint concrete that is colored or has any patterns on it, take those nuances into consideration since it will influence the duration of your work, too. Finally, cordon the area that you will be working with.
Like this, you will make sure that nobody will accidentally drive or step into it while you are working there.
When all these aspects are taken care of, you can finally proceed to painting itself.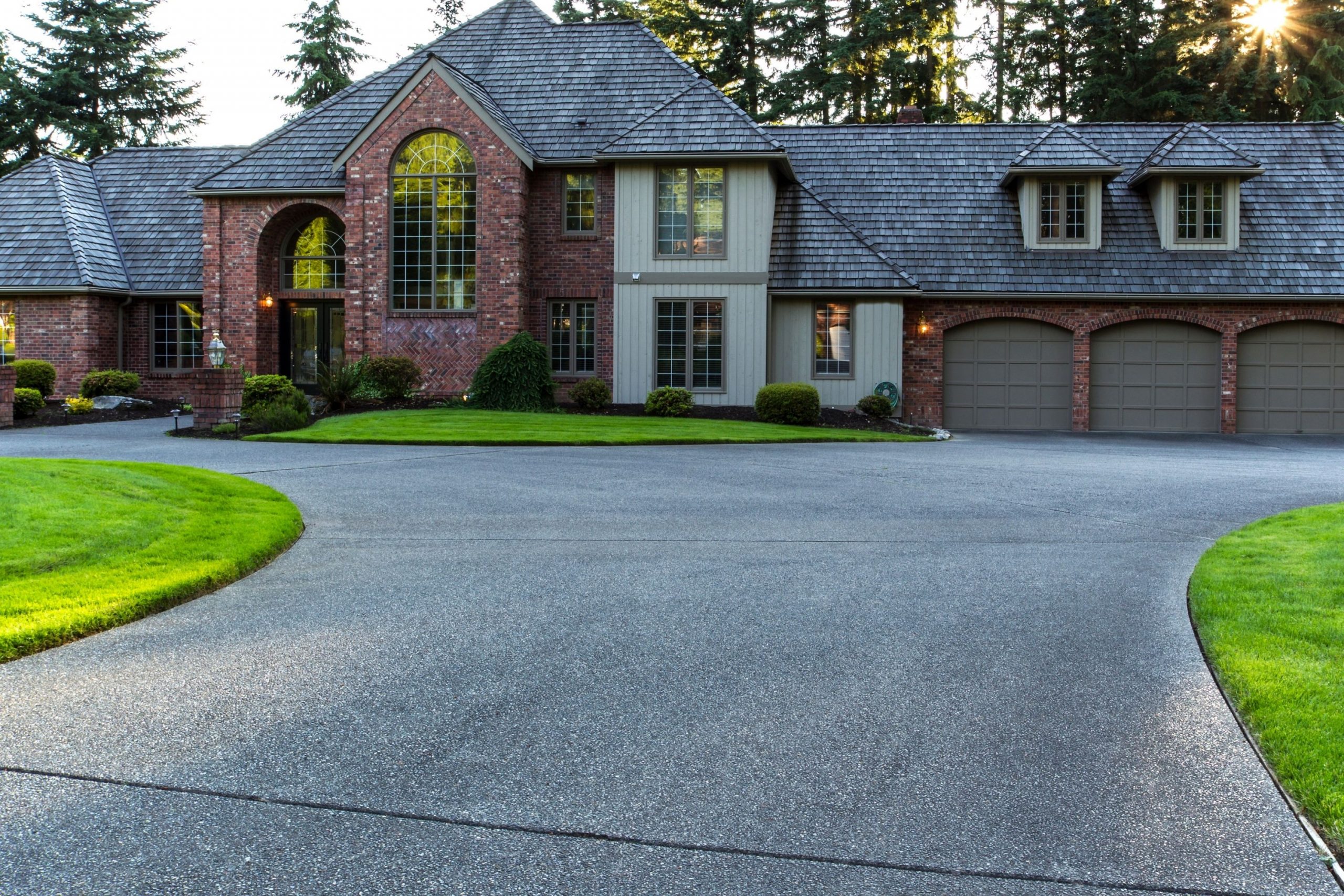 How to Paint Your Driveway On Your Own. A Complete Guide With a Step By Step Instruction
Driveway painting is not difficult on its own. You will have to complete a few easy steps one by one making sure that you do everything exactly as it is said.
Clean the driveway, fix up any minor cracks in the concrete, and sweep it.
Prime the surface. Mix your primer as described on its container's label, and scrub the driveway thoroughly using a stiff broom. Leave it for ten minutes and then wash off.
Mask your driveway around the edges and anywhere else you don't want driveway paint to reach.
Prep the first coat. Thin the first coat of driveway paint with turpentine, using 100 ml per one liter of paint. The first coat must be thin to fill the rough concrete surface since the paint itself is rather thick.
Now, begin by painting the edges and details of the driveway using a paint brush.
Complete the first coat by using a roller to evenly apply the paint over the rest of the driveway. Leave the paint to cure for at least sixteen hours.
Now, after that time has passed, paint the second coat. This time, there is no need to make it thin. Give the second coat a full week to dry and cure before the driveway can be used again.
Of course, it seems quite easy to do, but if you have no experience in similar painting projects, we recommend you hire a professional. It will cost you more, but at least, you will be sure that your driveway will be properly painted!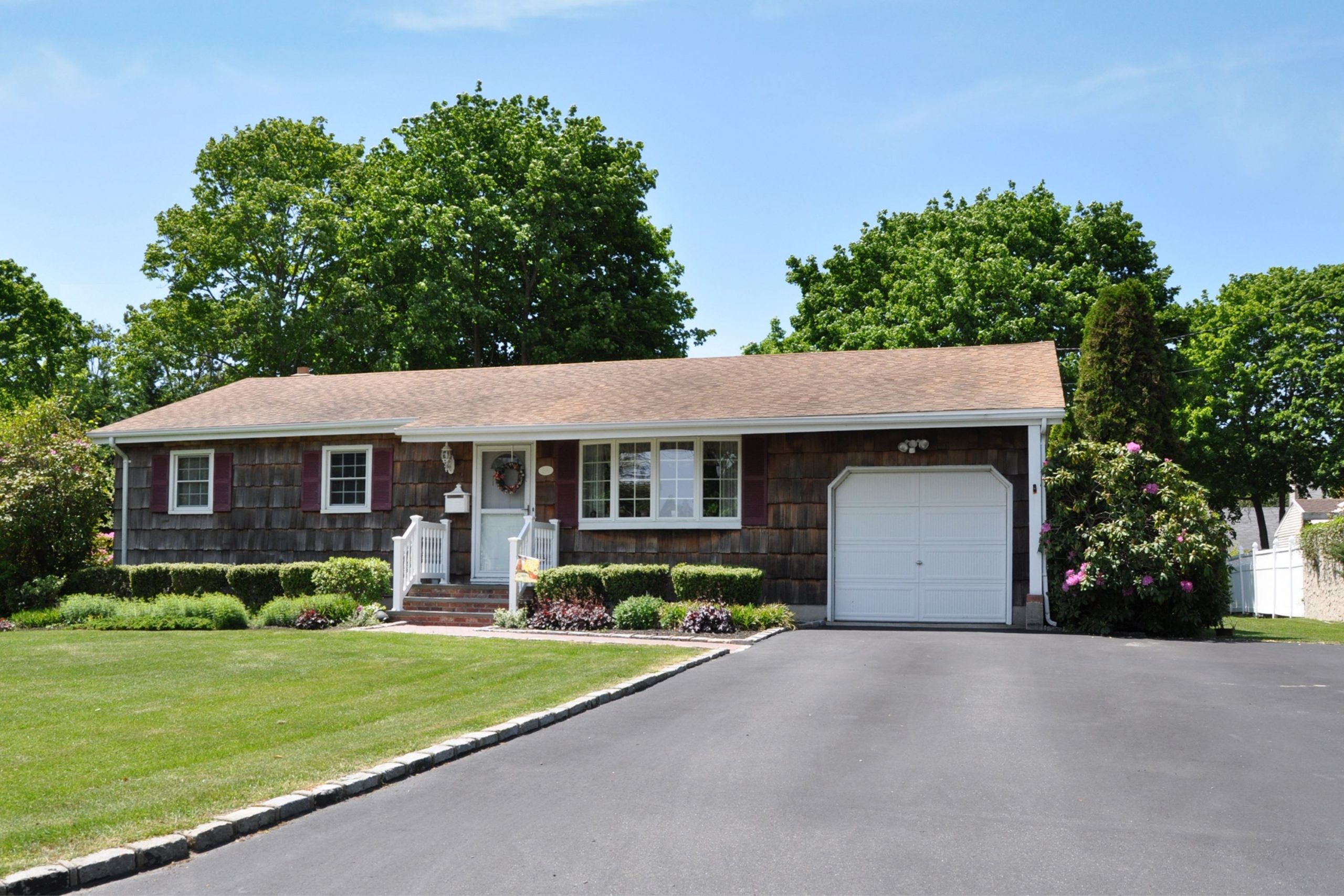 Tips For Cleaning Your Freshly Painted Driveway
Well, you have finally painted your driveway either on your own or with professional help. But now there is another issue that may bother you: how do you keep it clean?
Driveway is the thing that is pretty hard to keep shiny all the time! Car tires, dry leaves from the nearby trees, dust and dirt – too many things that can make it look dirty.
And also, you might be worried about cleaning it properly so that the paint will not fade or come off the concrete.
Fortunately, we know one method that is easy to use and it is safe on paint as well. It does not require any chemicals since they tend to be abrasive and can damage the paint.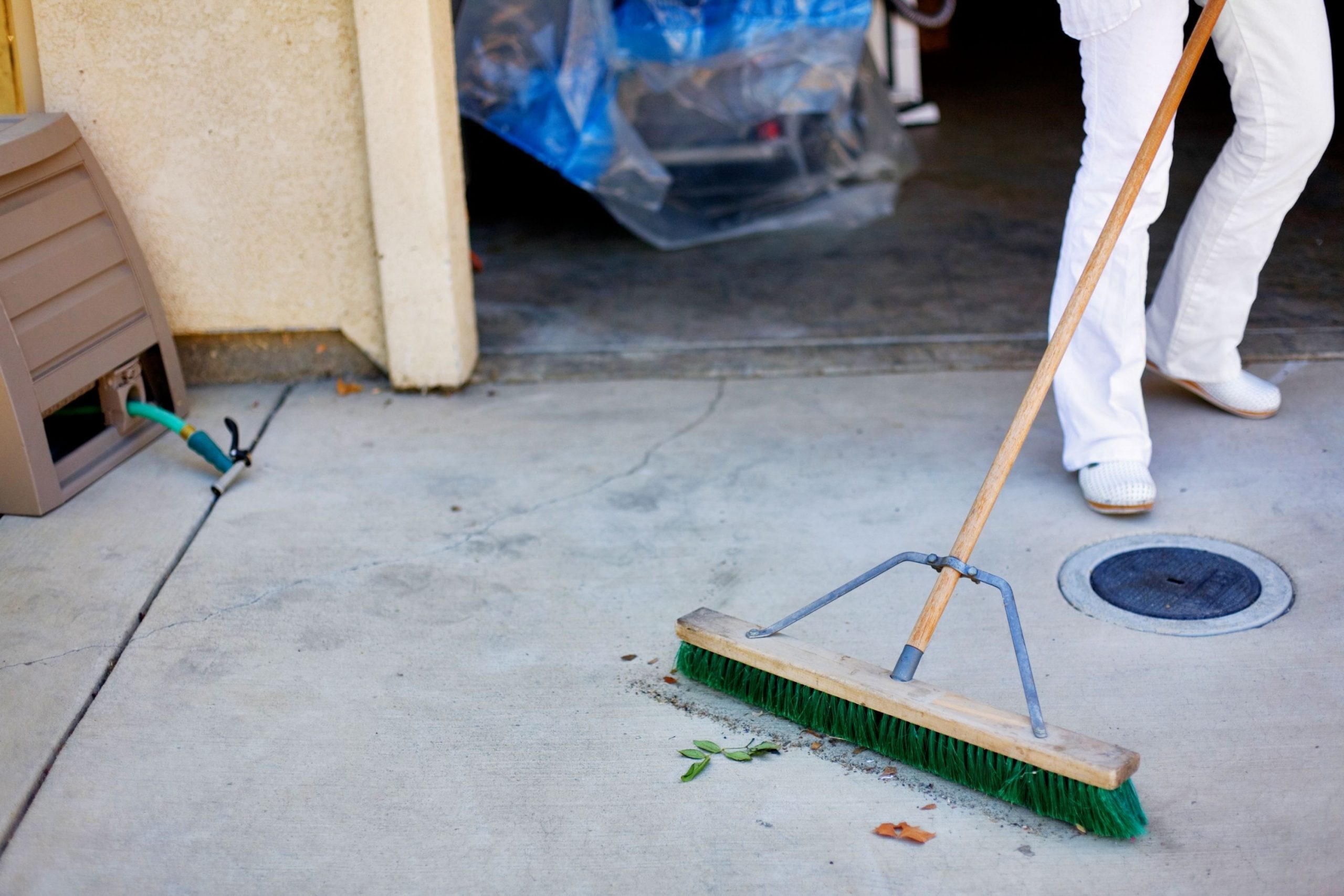 So for cleaning your painted driveway safely and effectively, get the following tools:
a bucket
a rough floor mop
white vinegar
garden hose
Mix one part vinegar with two parts water in a bucket. Dip the mop into this solution, and swish it across the entire driveway. If there are any areas that are stained, scrub them harder (consider getting a scrub brush as well!).
Now, hose the solution off the concrete and let the driveway air dry. If you want to, you can apply a water-based concrete sealer made for painted concrete. This will protect the surface from moisture damage, oil stains, and freeze.
Now you know nearly everything about painting concrete driveways, from what paint to choose to how you should maintain them so that the coating lasts longer. Make sure you use these tips next time you will be painting your driveway, and may it serve you as long as possible!
Frequently Asked Questions
⭐ What's the best paint color for concrete walls?
Shades of gray suit concrete walls better than other colors.
⭐ How long will paint on concrete walls last?
⭐ How much paint do I need to paint a patio?
It depends on its size, but in general it's one gallon of paint per 300 square feet.