Autumn is a very picturesque season! Trees of all shades of red and copper, mists and pumpkins – how not to grab a camera and capture all of these scenic views?! No wonder so many of us always carry a camera (or at least keep it ready on our phone) in autumn to take cozy and lovely photos.
So if you are the same fall-devoted as we are, catch our top-16 fall photo ideas you will definitely want to repeat!
16 Best Fall Photoshoot Ideas For Any Occasions
If you are out of ideas of what your next photo will be about, why not take it easy and choose one of the easy-to-repeat suggestions we have for you? Who knows, maybe you will get inspired during the process!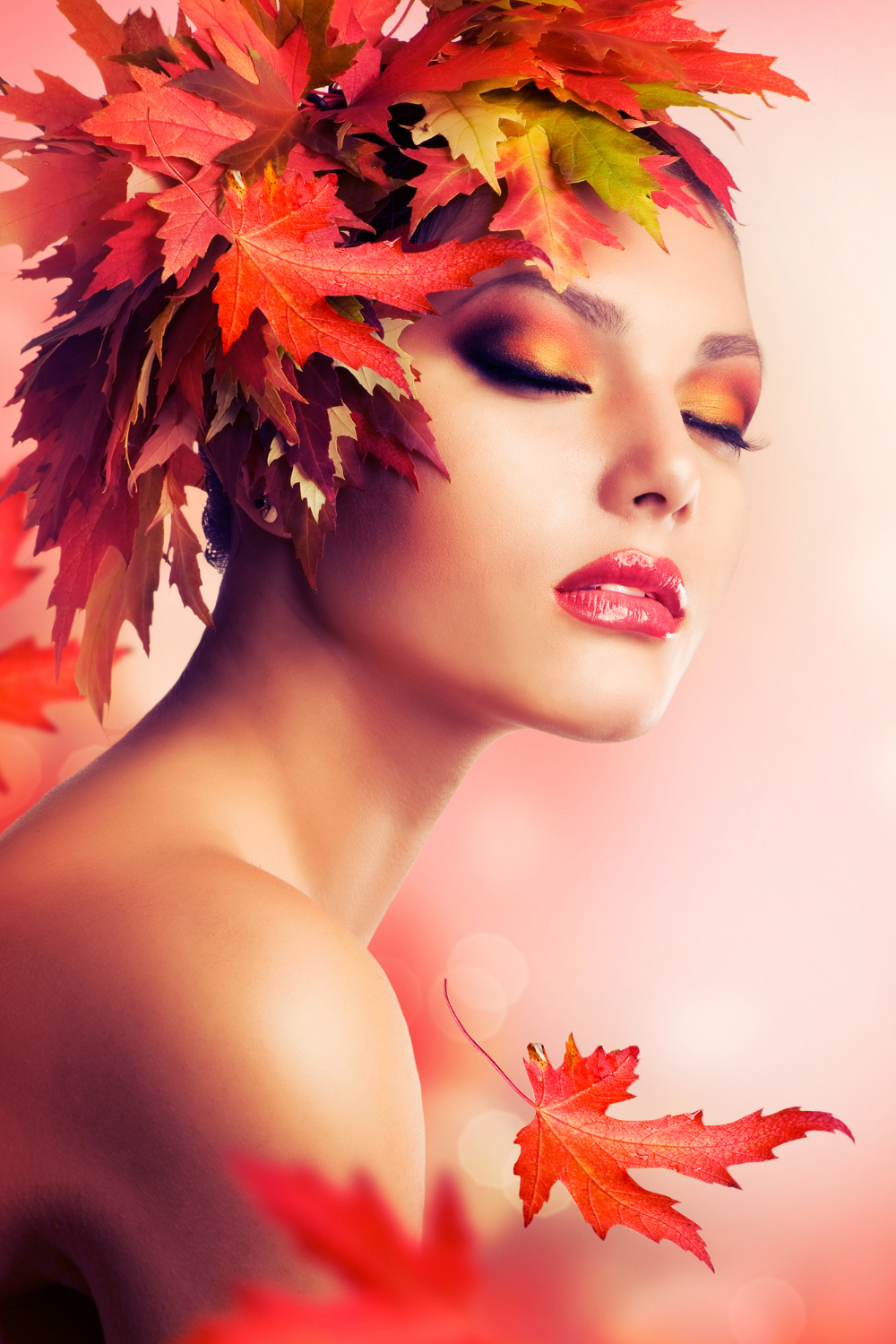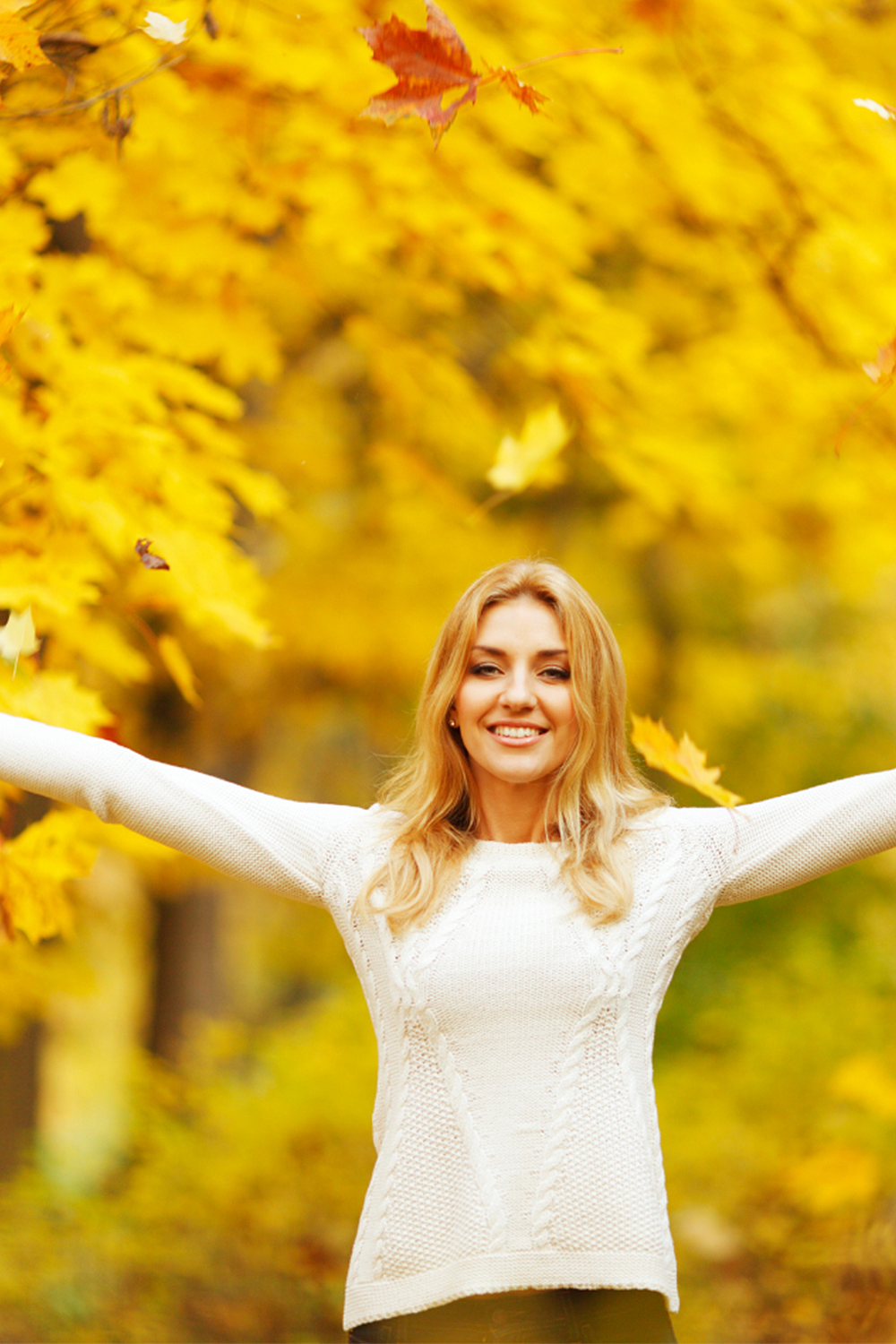 1. Declare your eternal love for autumn. Or for someone else!
Is autumn your favorite season? Or you want to express your feelings to the loved one? In any case, such a photo can easily work for both!
To make it, you need to lay out a large heart of the fallen leaves on the ground. And if you are not afraid to catch a cold, you can lay down as well and make a picture of yourself framed with this leafy heart. But note that you might need help since the picture must be taken from above!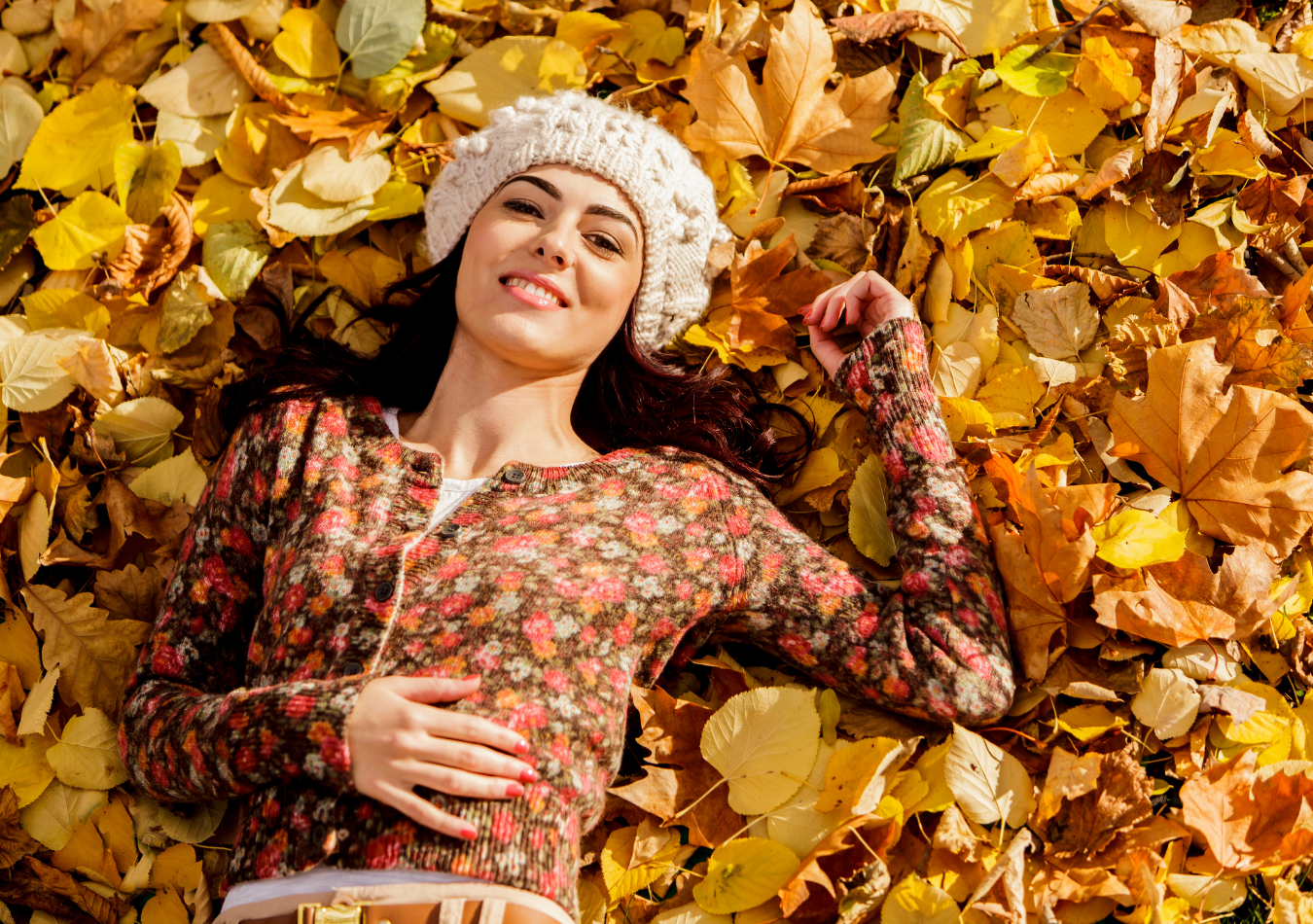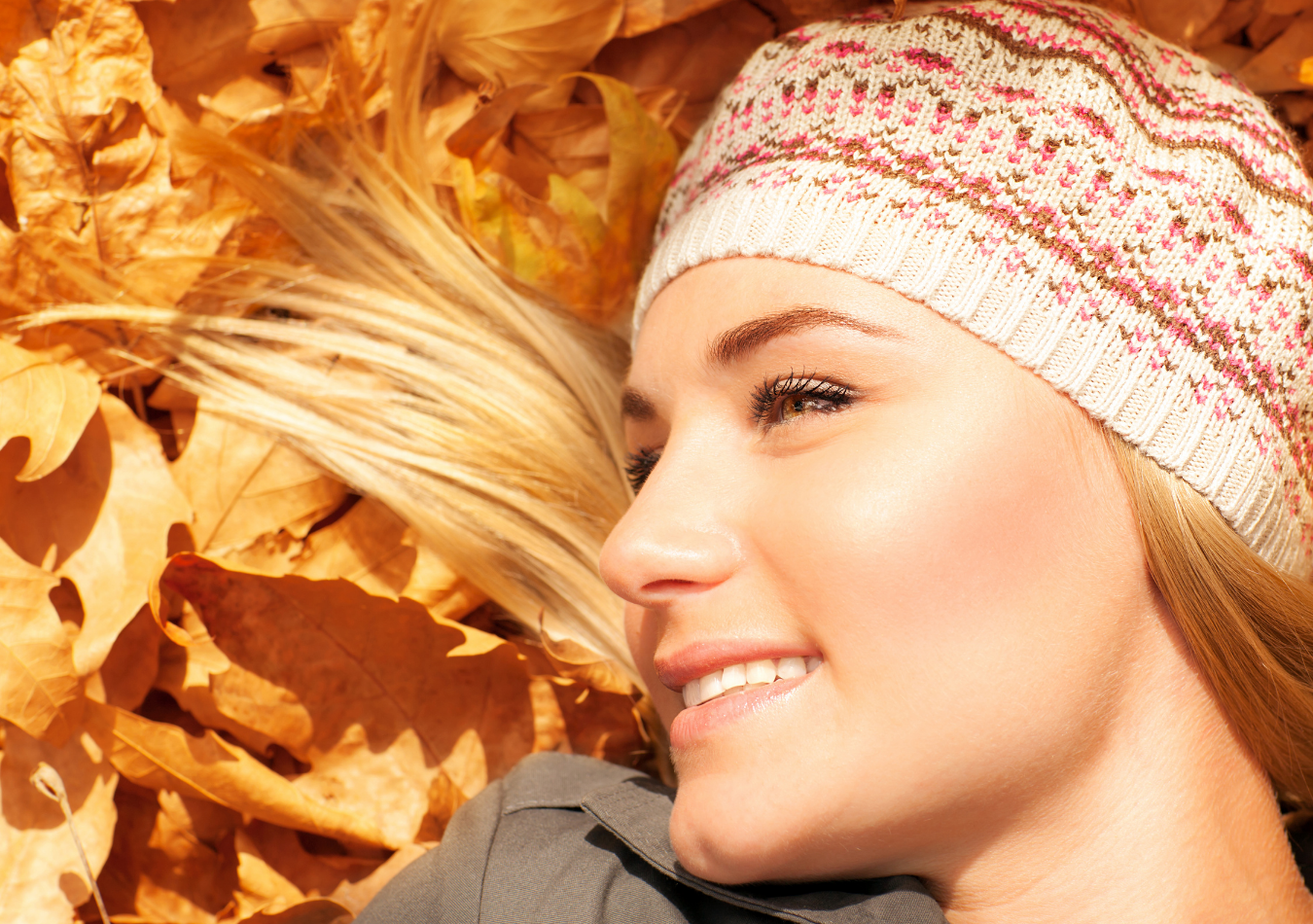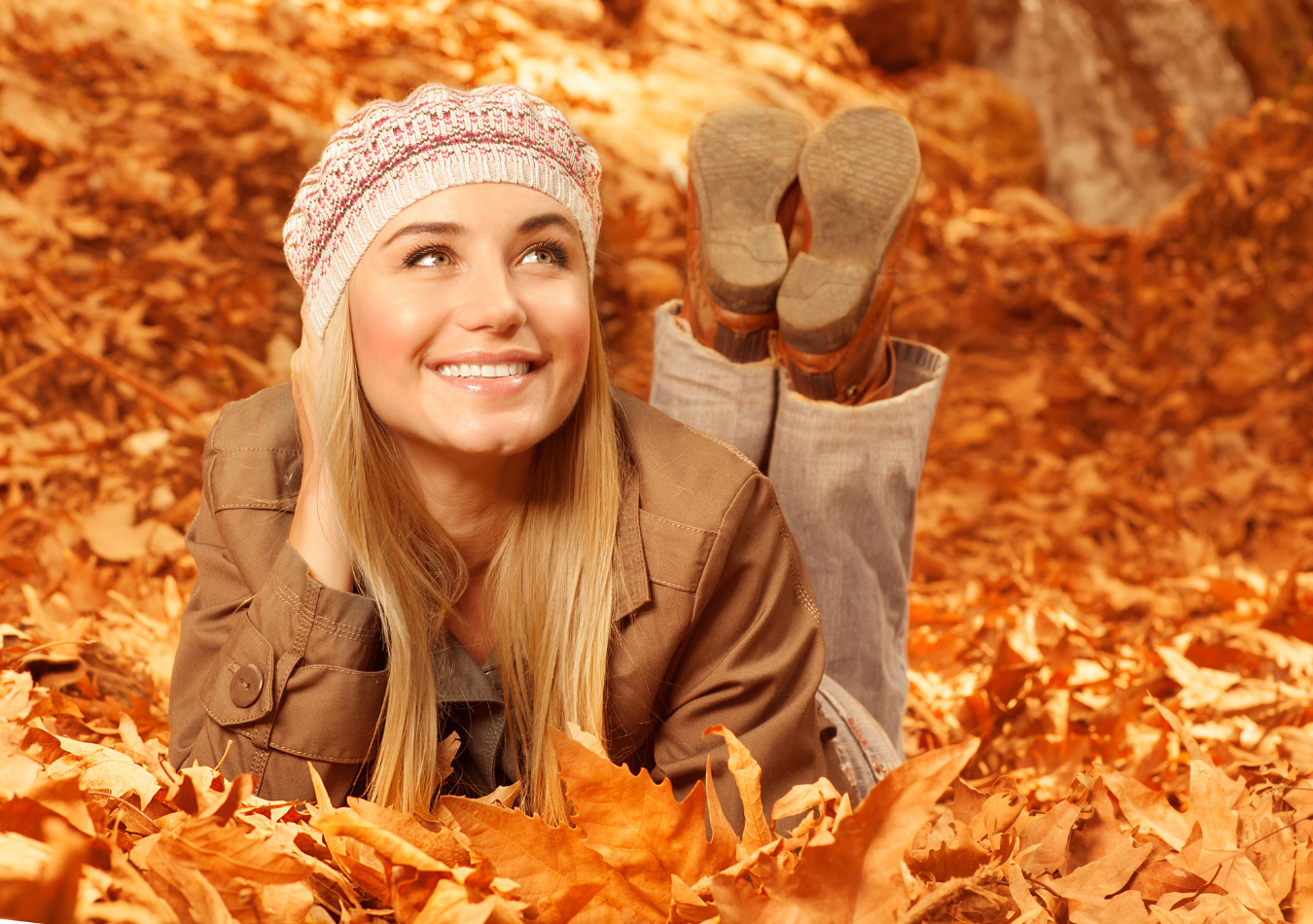 2. Play with perspective
A very interesting effect can be achieved if you take a large fallen leaf (try to find the one that looks nice and is brightly colored), fold it, and wrap it around your lence like a telescope. If you are using a mobile phone, your leaf can be simply put to the camera straight away.
Like this, you can "catch" a person or an object into the leafy "telescope" view and get very unusual photos.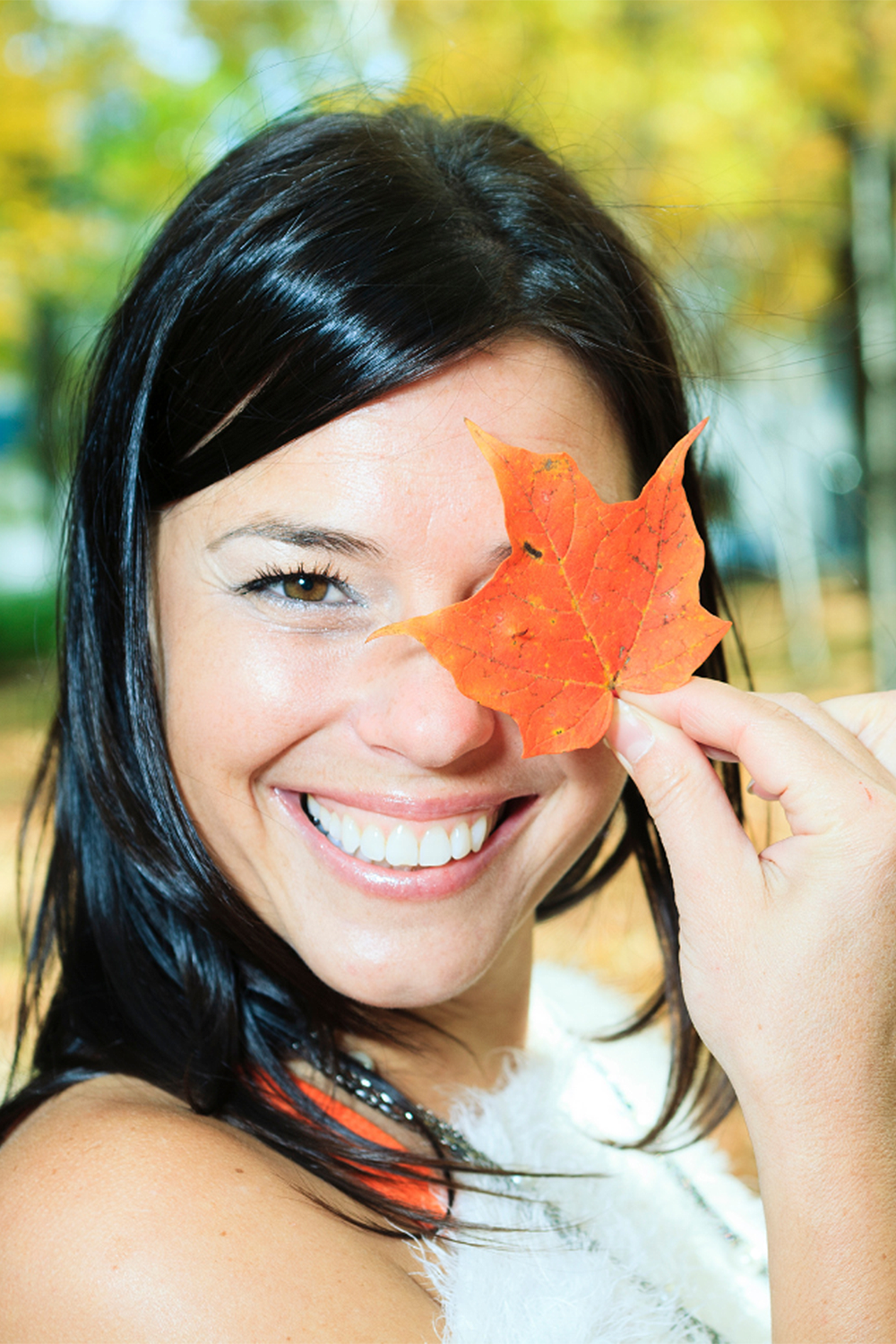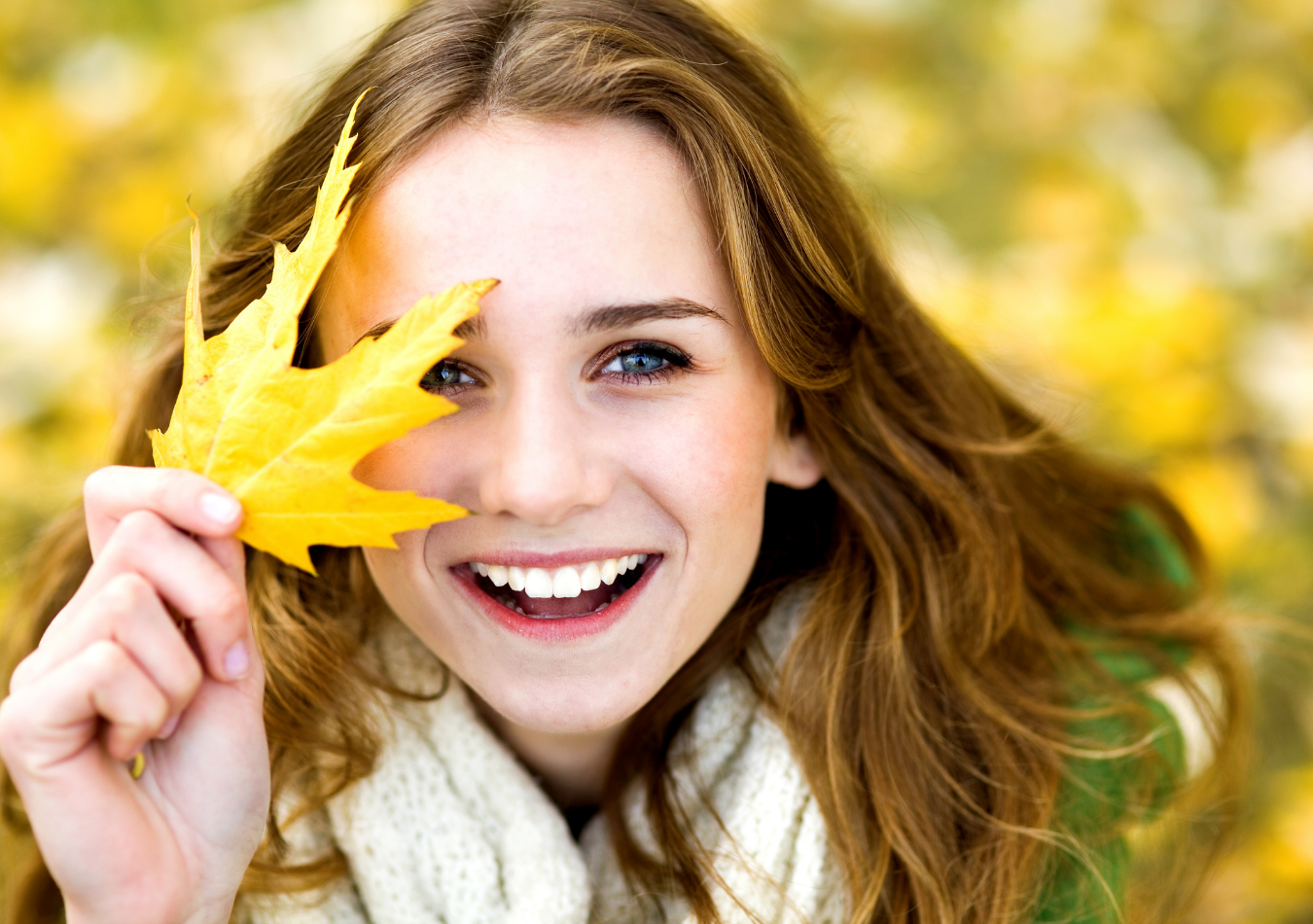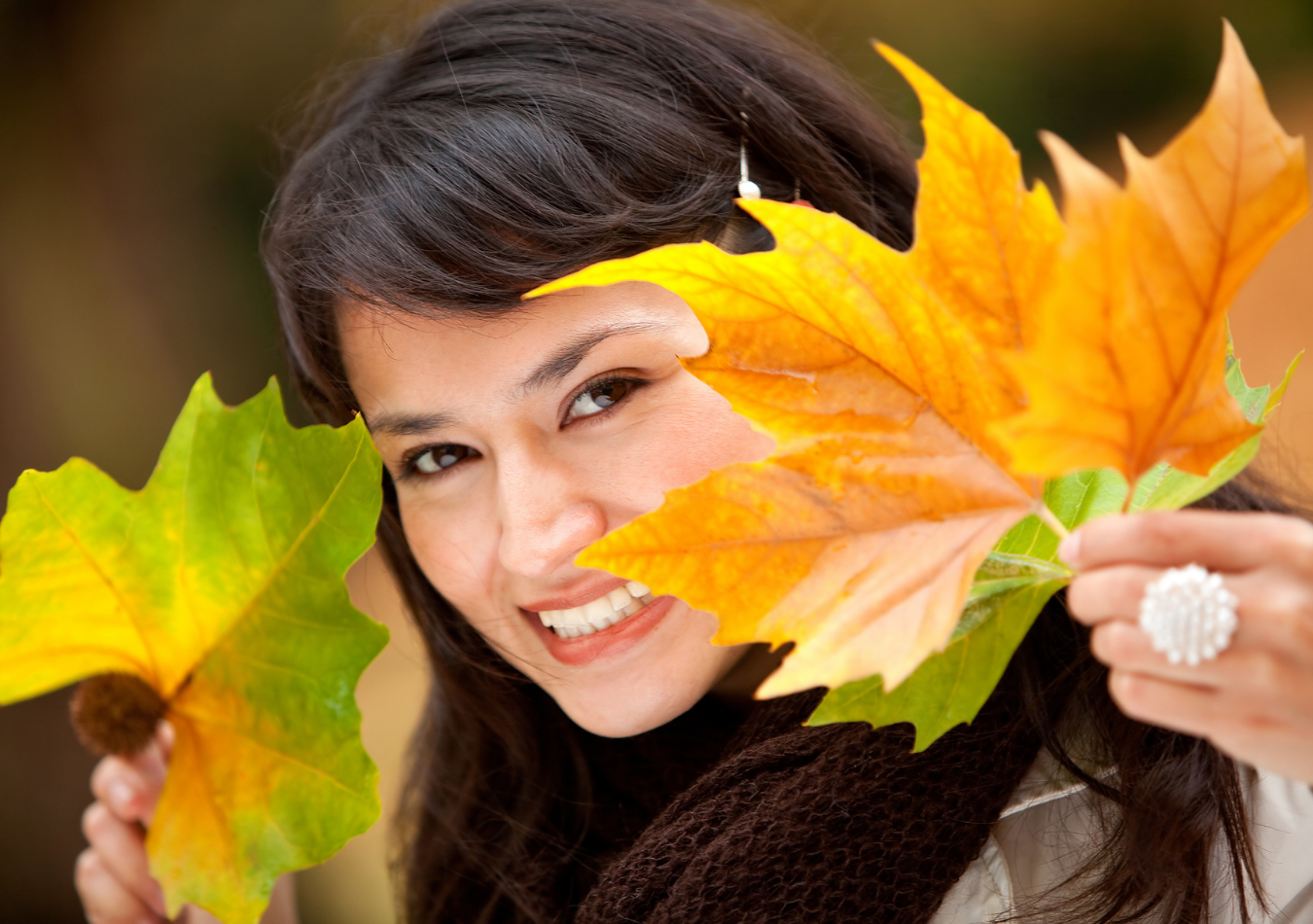 3. Autumn leaf skirts
This is a perfect idea of an autumn photo for a girl! And again, it is about playing with perspective.
Capture the person you want to photograph into your camera's viewer, and then impose a fallen leaf over her skirt or trousers/jeans so that the leaf looks like a skirt! Only make sure you find a proper leaf in advance.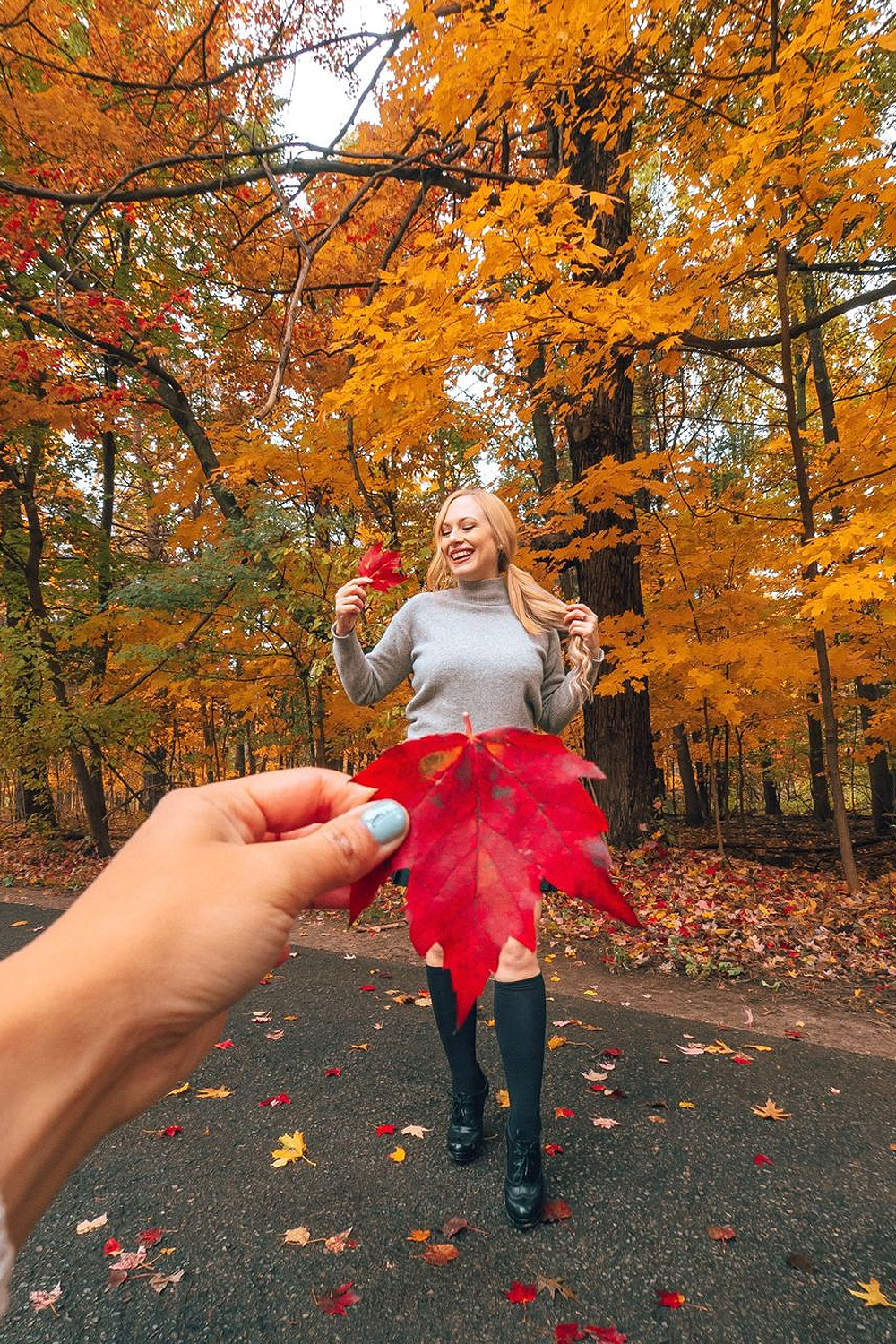 4. Autumn jewels
Well, not the real ones, of course. But since this season is so rich in bright colors and interesting textures, why not play with them?
Wreaths made of fallen leaves, wild berries, acorns, and fir-cones will create a very cozy atmosphere on your portraits.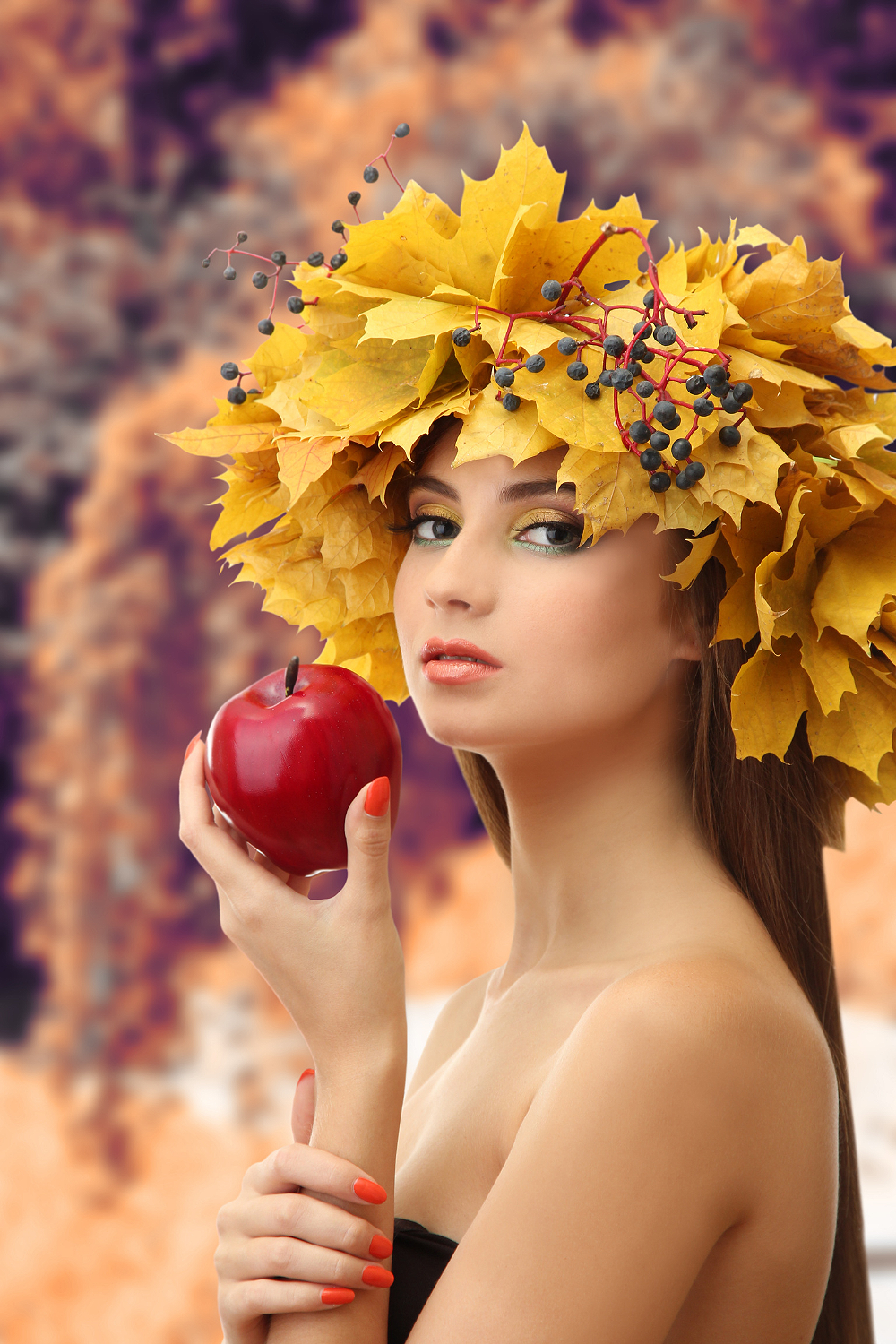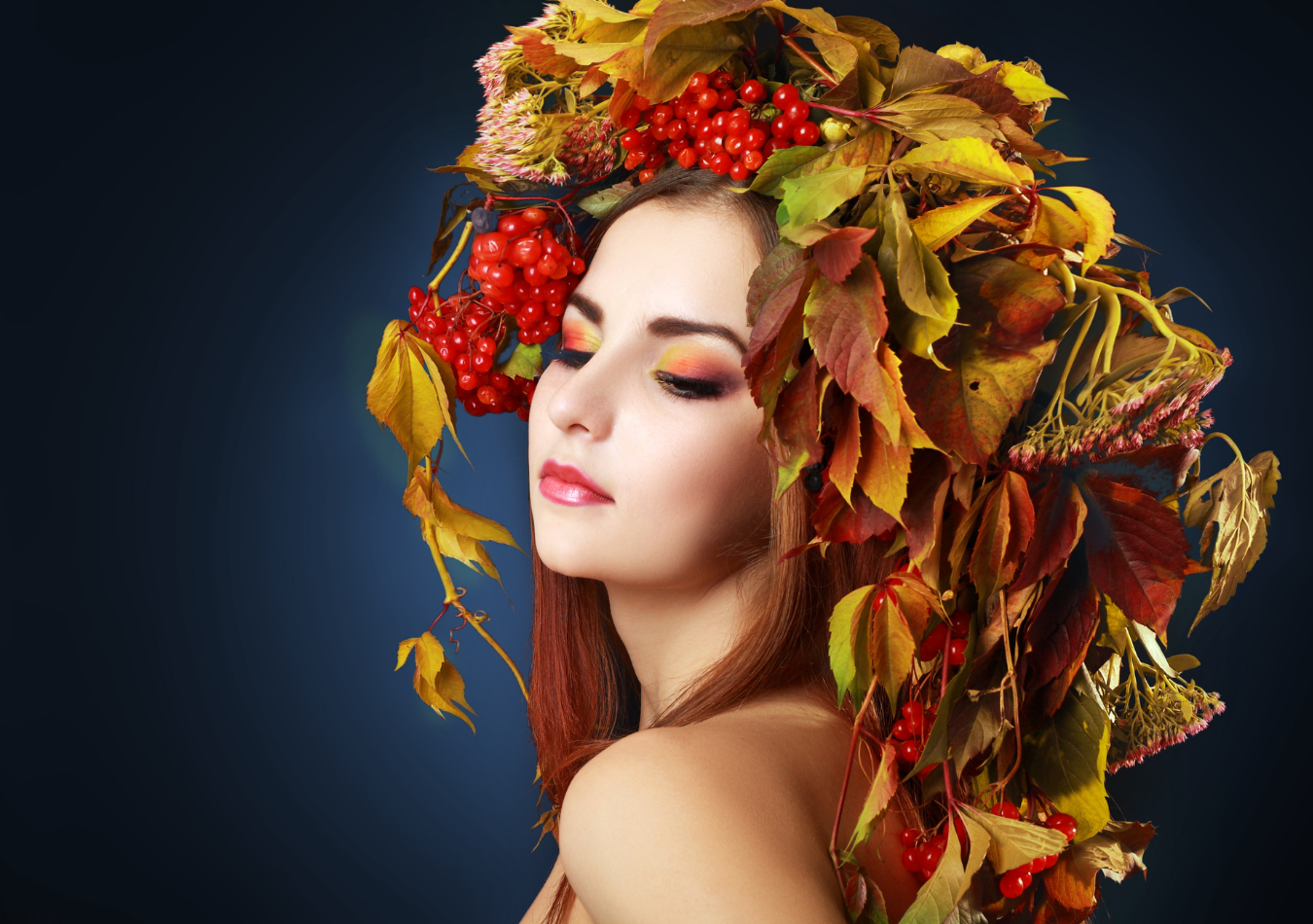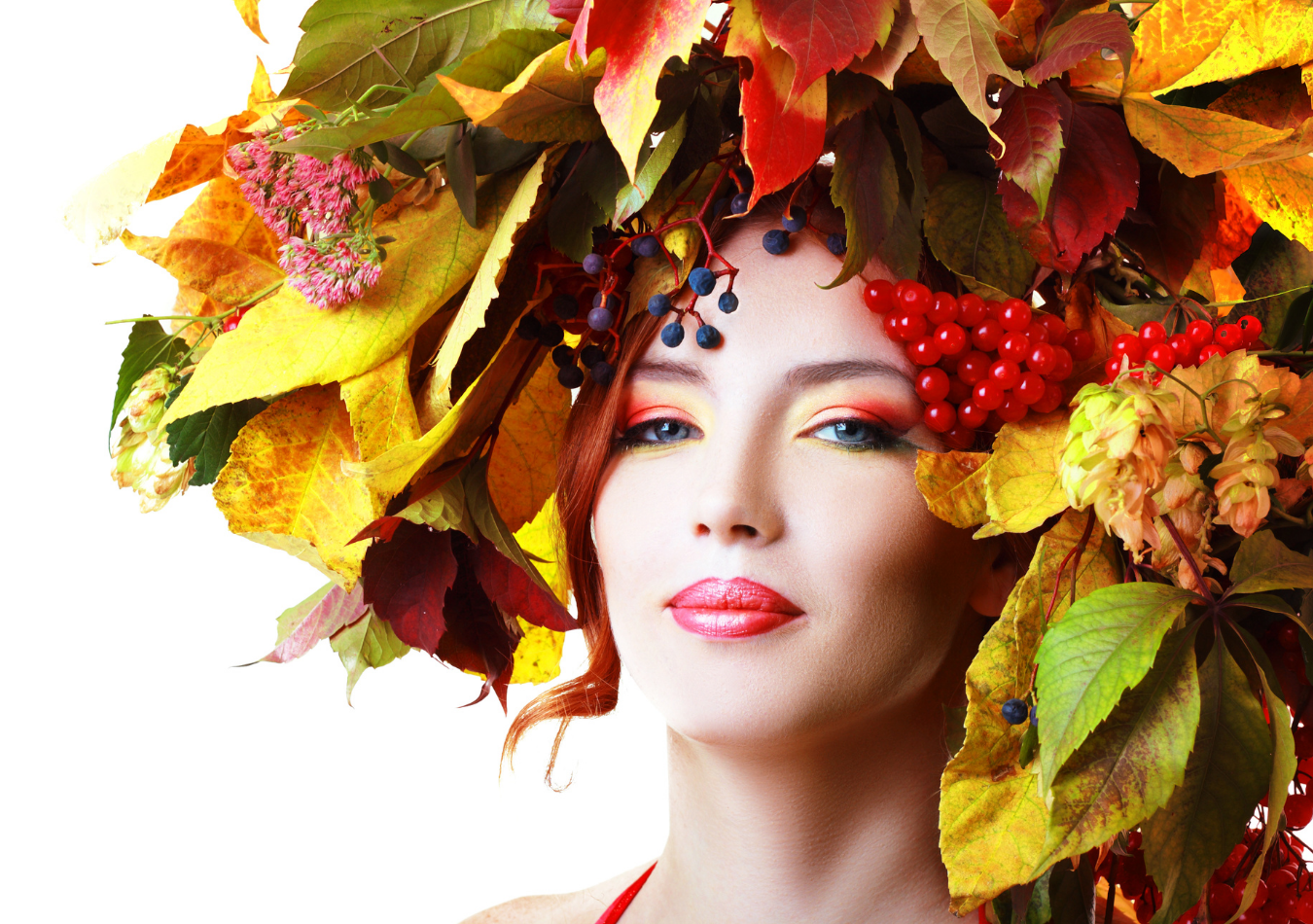 5. What's the autumn must-have? Right, the umbrella!
But not a simple one. To realize this idea, you will need to take an umbrella and glue fallen leaves to it to cover it completely. That takes time, of course, but the effect will be stunning!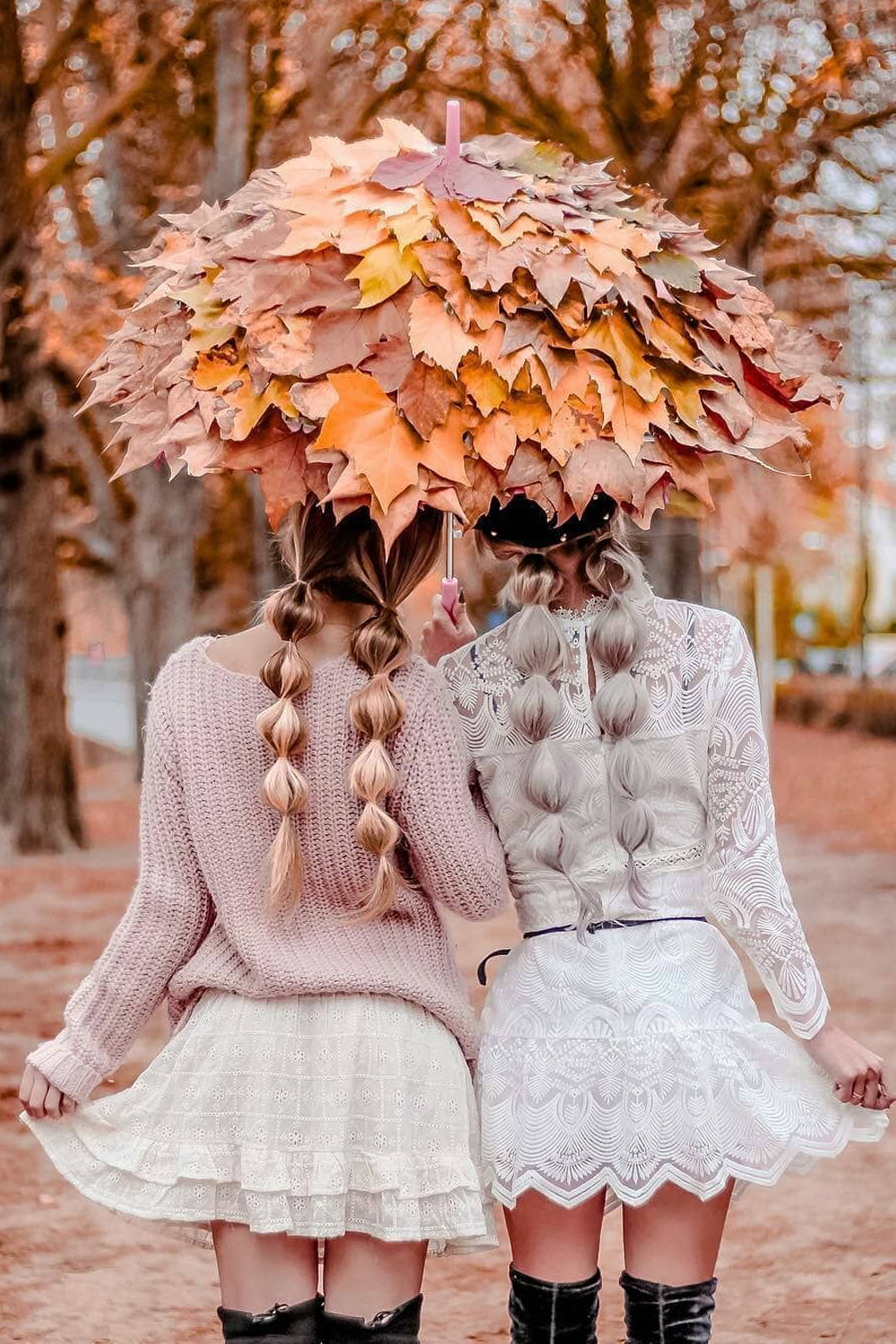 6. Magical umbrella
Another idea for your photo that requires an umbrella. Only this time no laborious leaf-glueing stuff! You simply fill the folded umbrella with fallen leaves (you will have to pick out the smallest ones you can find), and then raise it up and open! A surreal leaf fall is what you will get in your photo.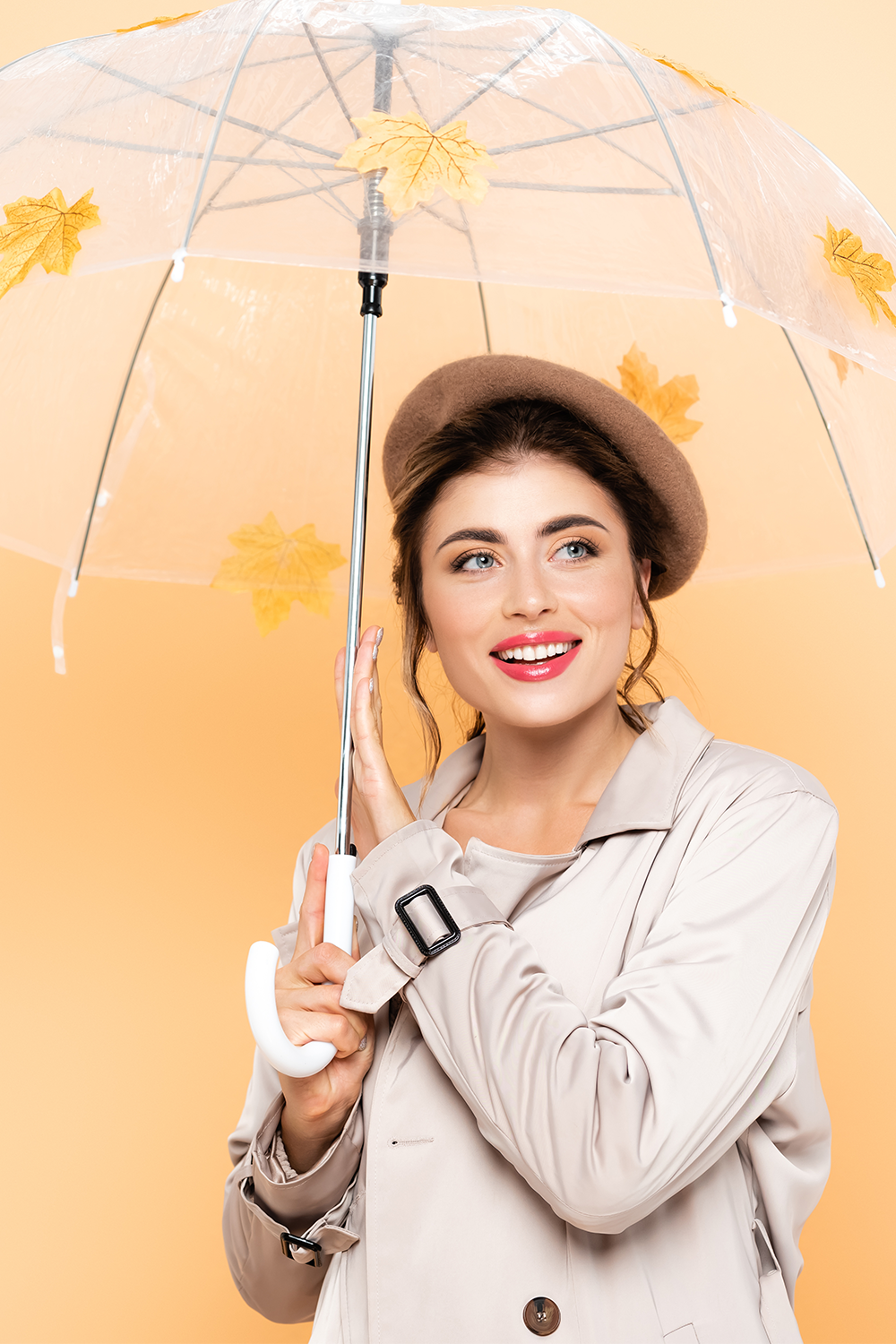 7. Autumn perfection
Some find this season perfect. To share this idea through your photos, you can collect a pile of fallen leaves (we're not joking!) and then lay them symmetrically either in circles or any other way you like. Definitely not the option for the impatient ones, but still worth trying!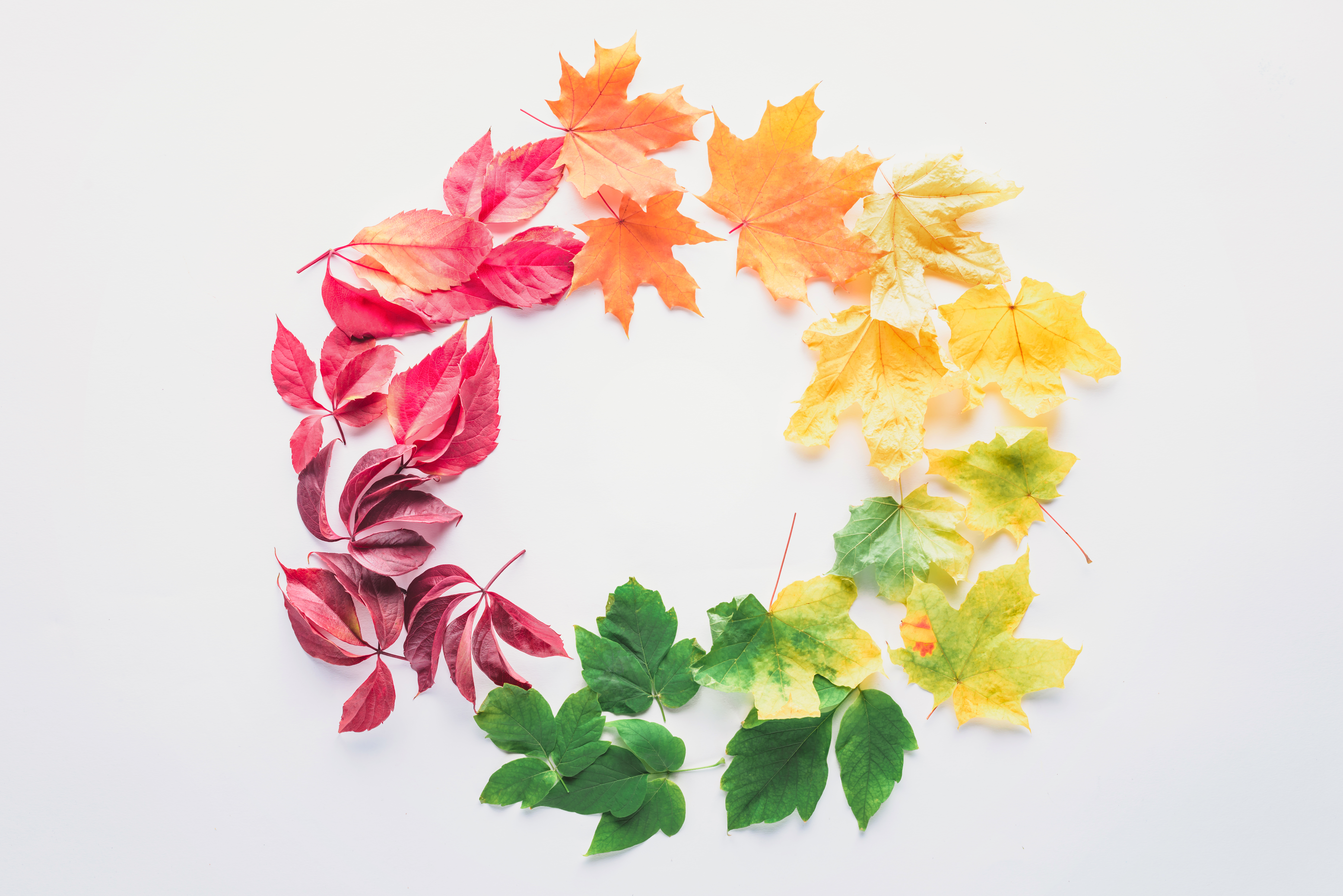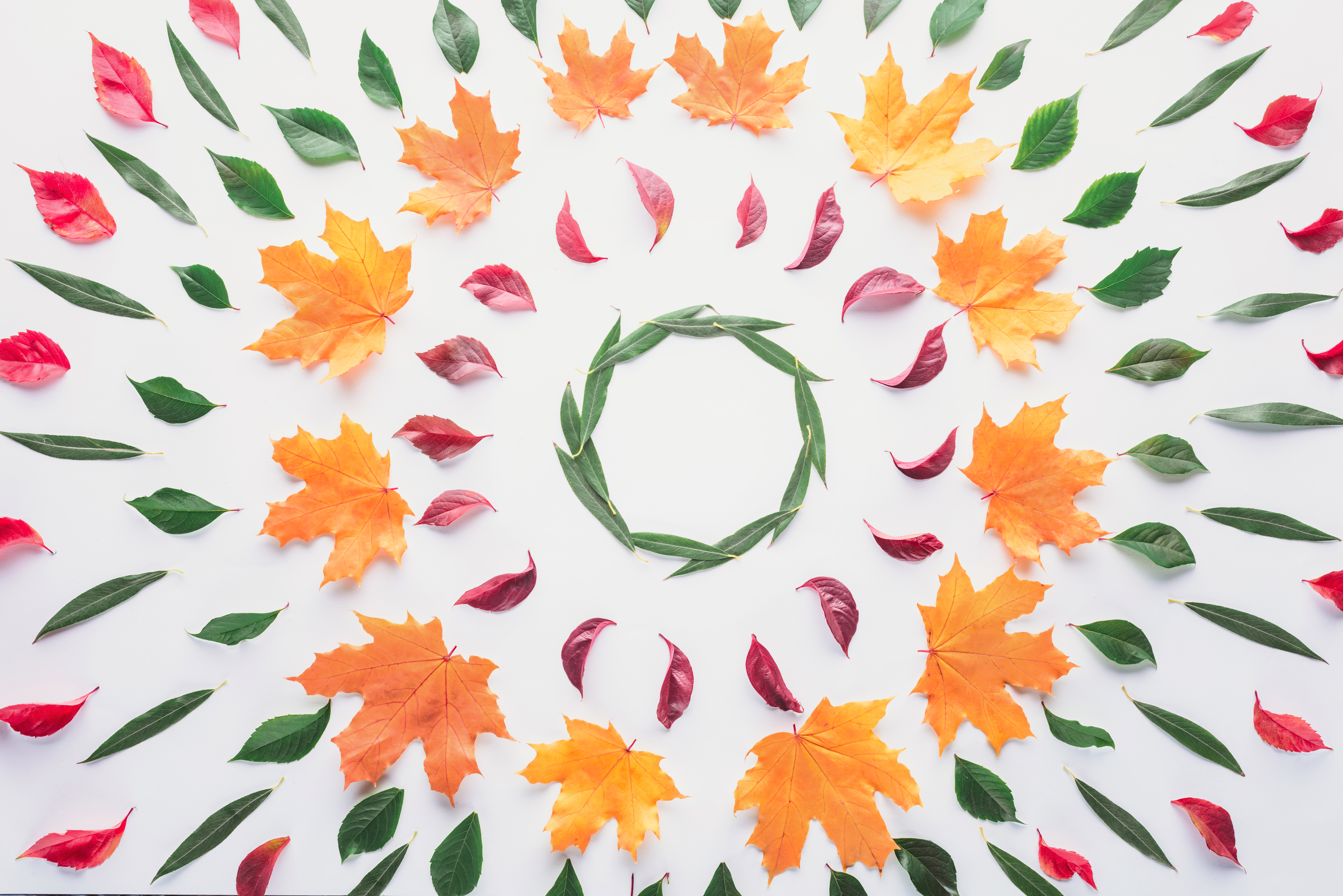 8. Autumn fireflies
A great idea for cozy and mysterious autumn pictures. You will need a transparent umbrella (again!) and a garland with lights of warm yellow tone. You can either use one long garland or take several short ones.
Attach them to the umbrella so that these glowing strings were hanging loosely, and take charming evening photos.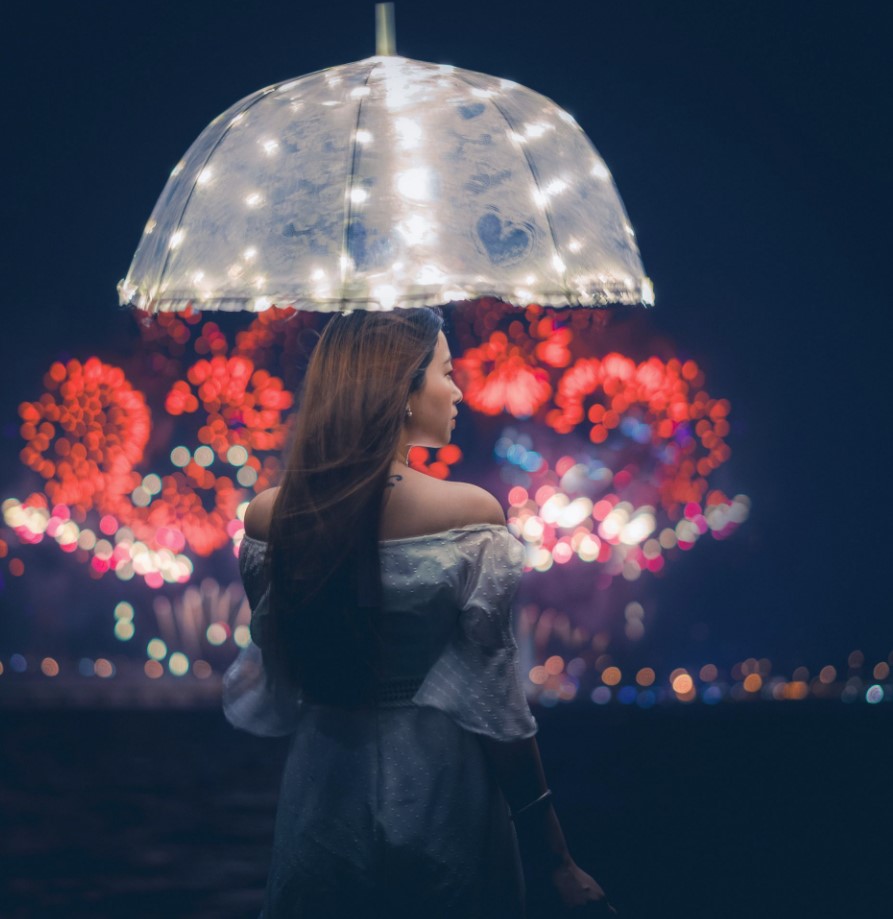 9. Cozy autumn aesthetics
We all know how nice and cozy it is to sit in an armchair with a cup of hot tea or coffee. Or cocoa. Or hot chocolate. You decide! But this can become a perfect idea for your next autumn-inspired masterpiece.
It's more like an idea for a flat lay photo but it allows you to play with textures and objects, and colors, so feel free to experiment. Add knitted items (sweaters, scarfs, etc) for more coziness and use everything that reminds you of autumn: a cup of hot drink, your favorite cookies, books or fallen leaves.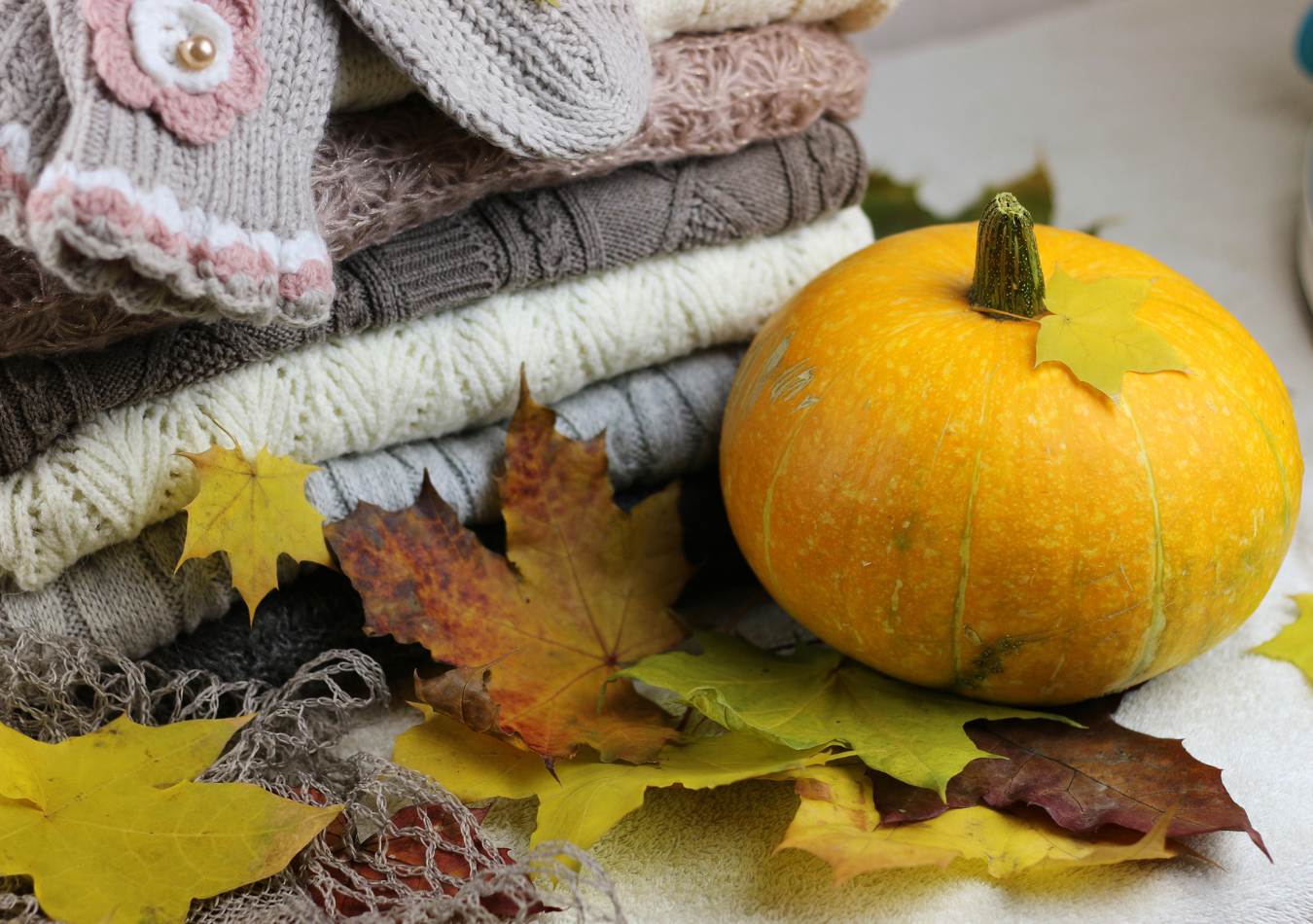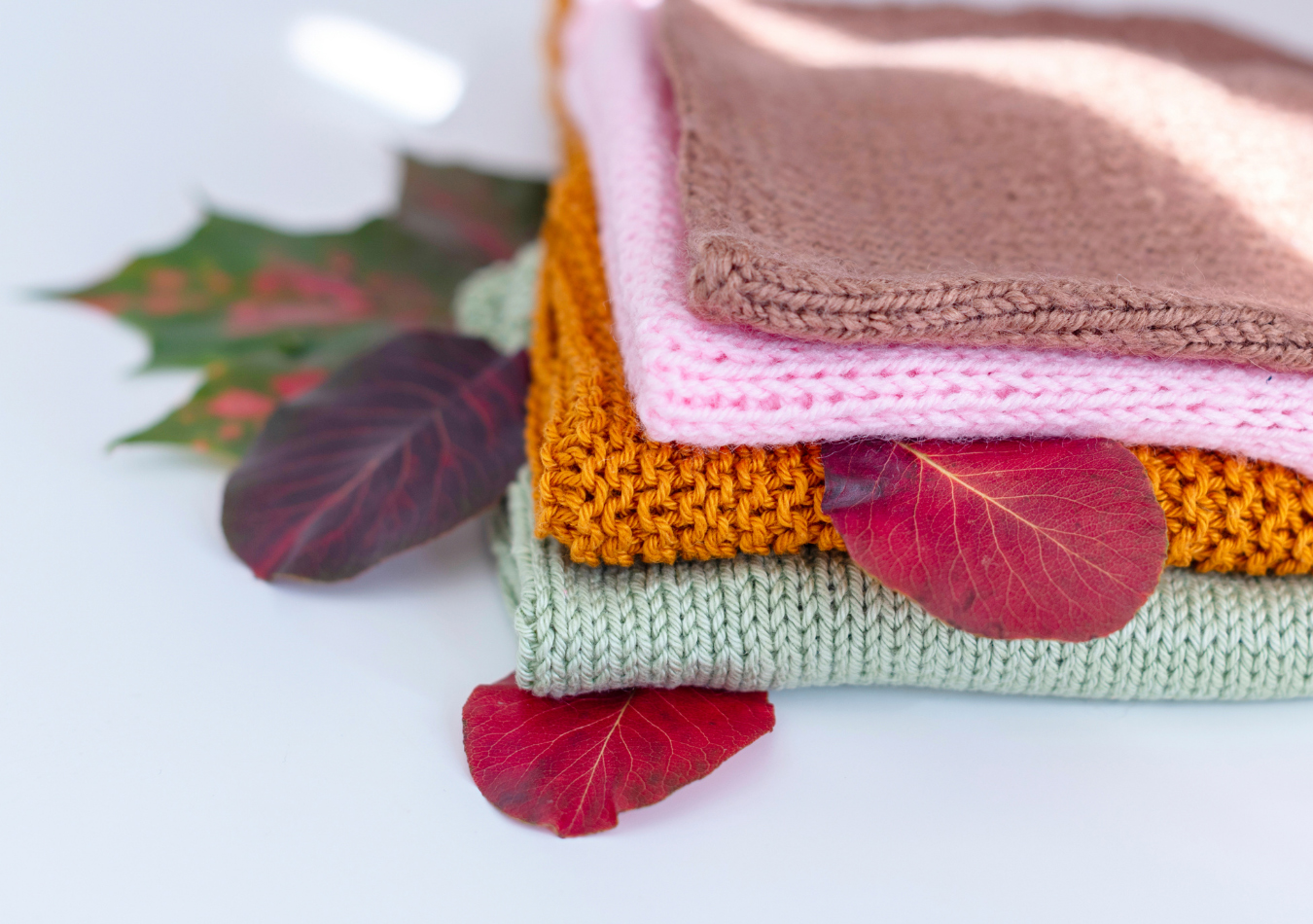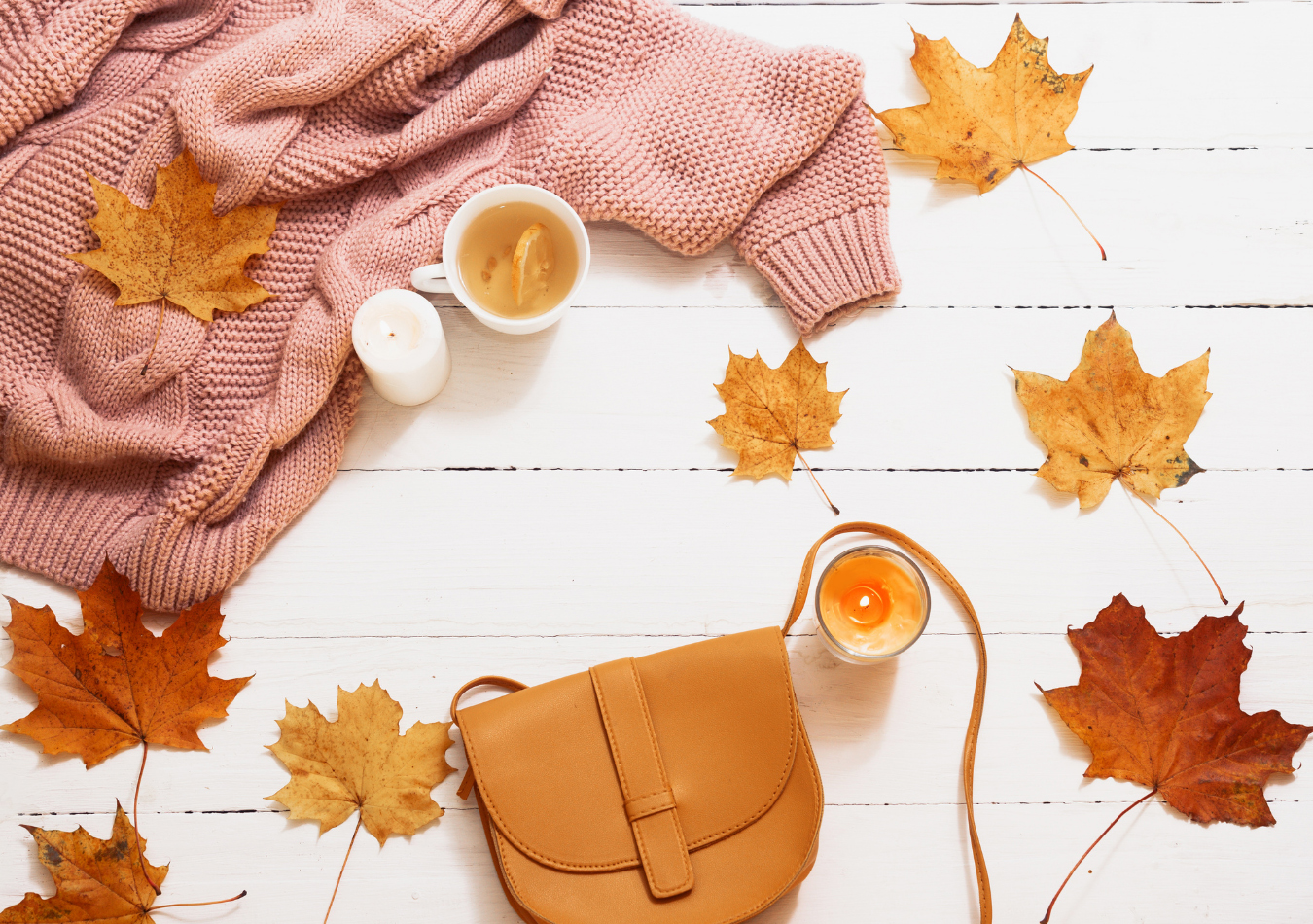 10. Sweet fall
When it's chilly outside, it's so nice to have a cup of tea with some sweets! And this can be another idea for your autumn photo challenge. But don't be bound only with Halloween aesthetics and theme! Homemade pastries and cookies shaped like leaves and acorns will create an unforgettable atmosphere.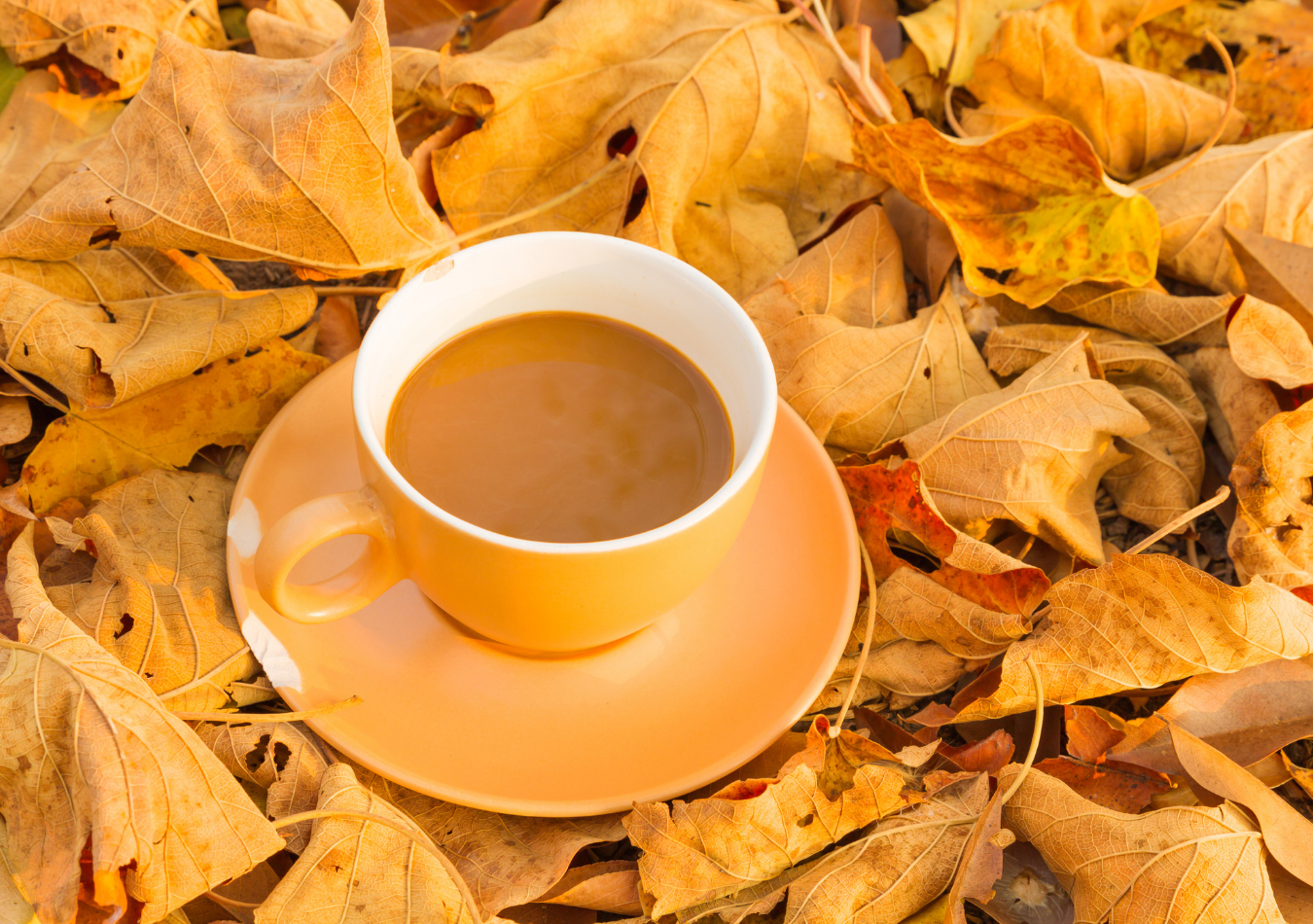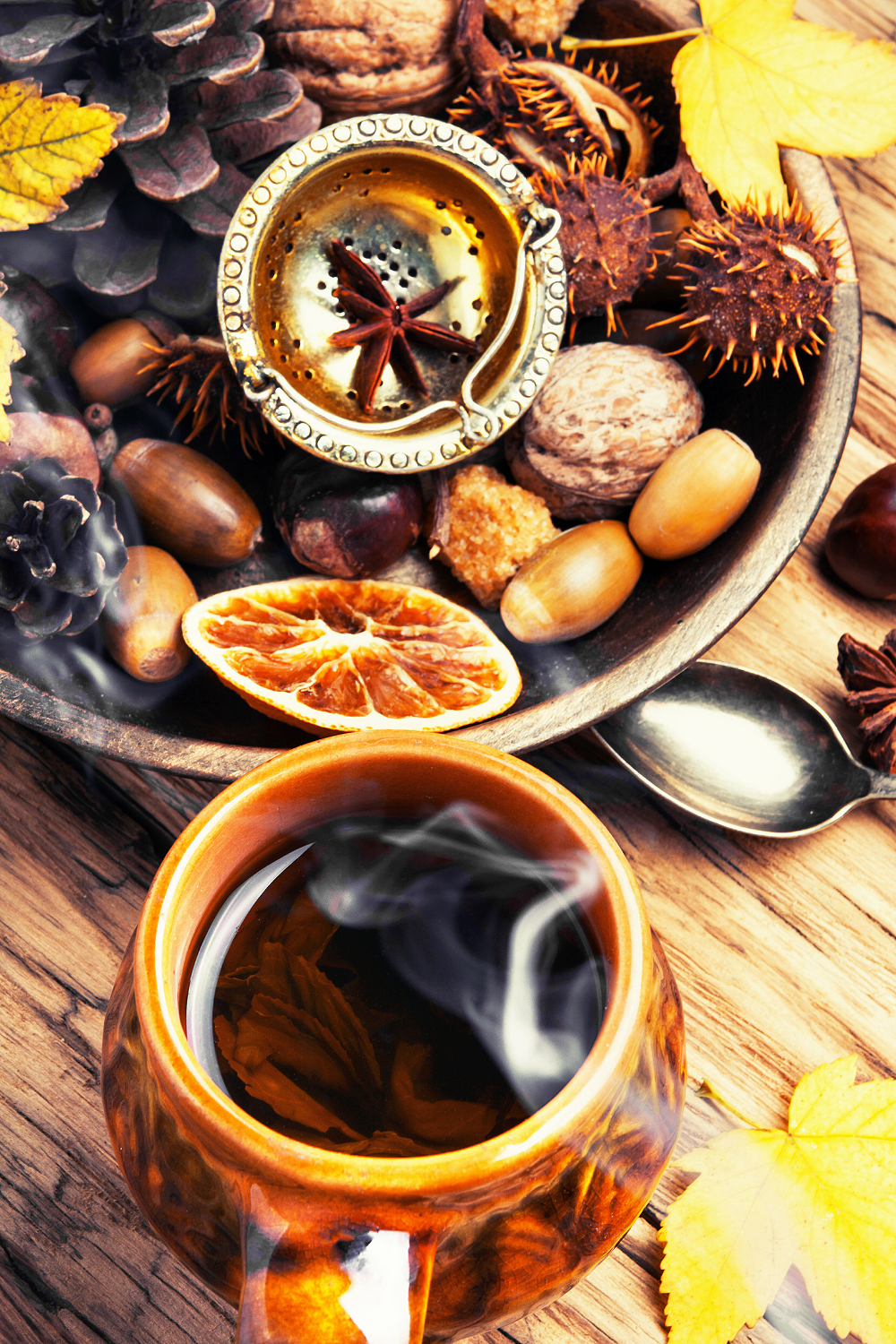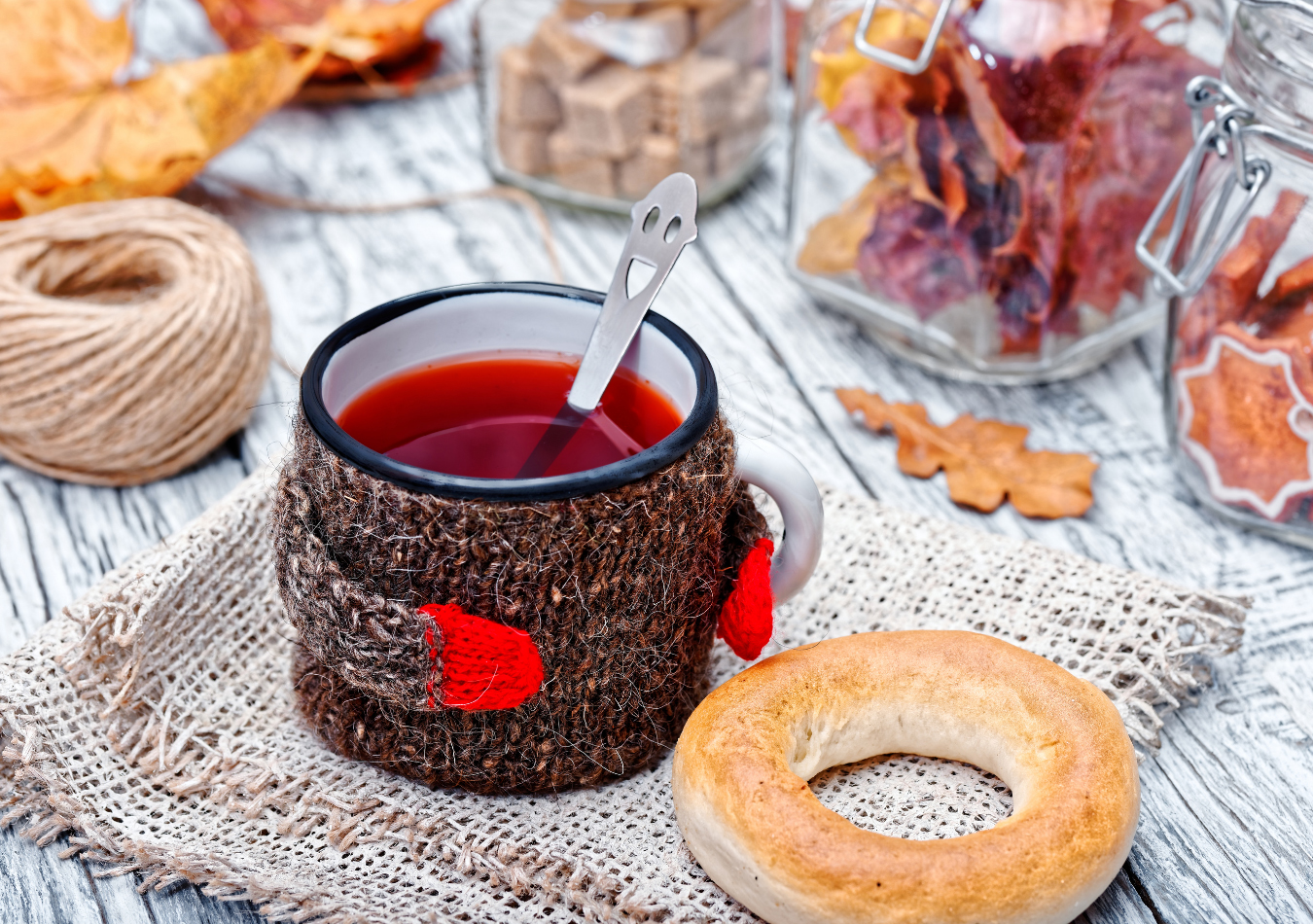 11. Autumn flatlays
It's a very simple way to start your photo experiments since you don't need much for taking such photos. As a background, use any surface with the interesting texture (e.g. wooden table top or stone sidewalks), and lay colorful fallen leaves and other "gifts" of this colorful season shaping them as you like.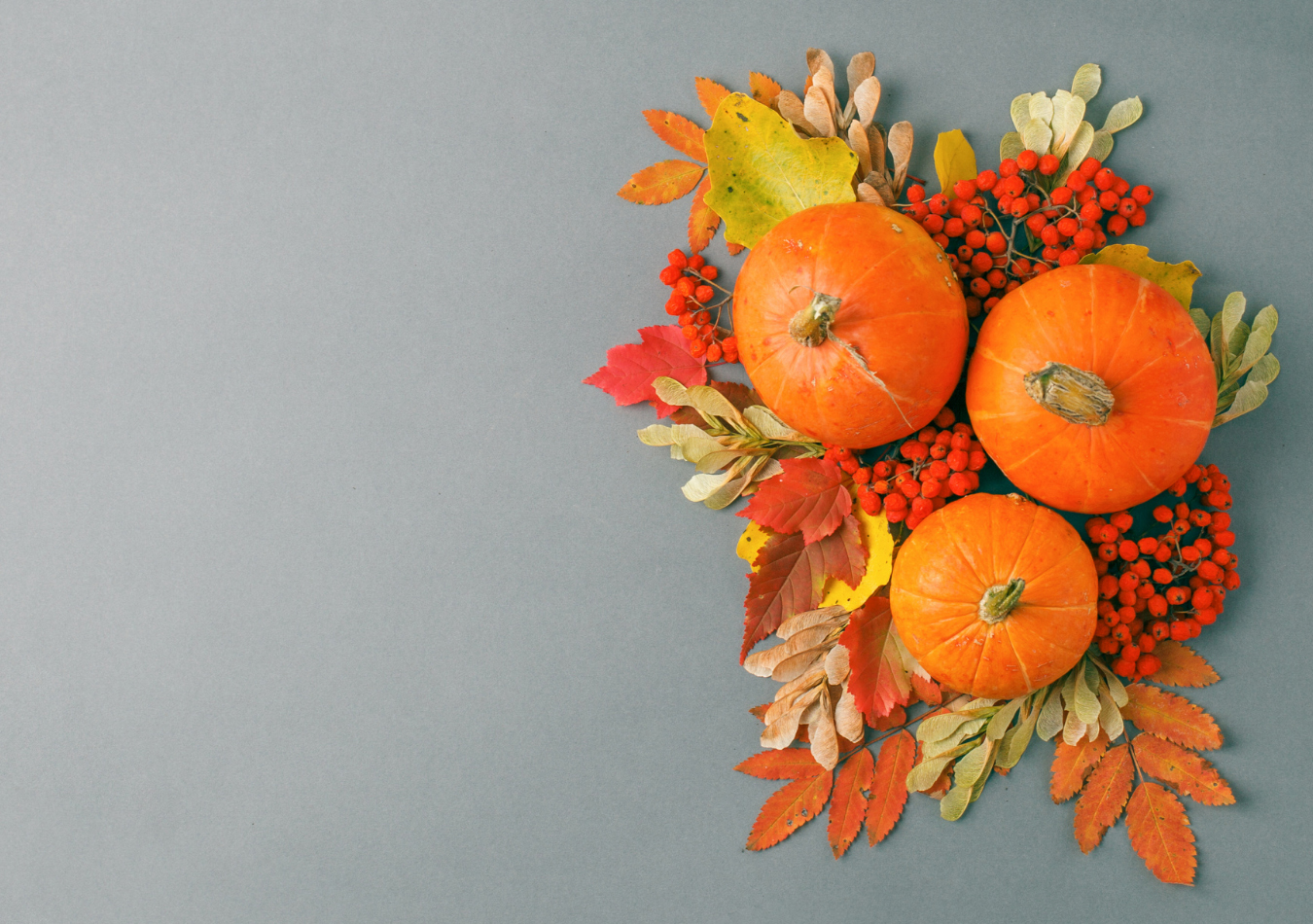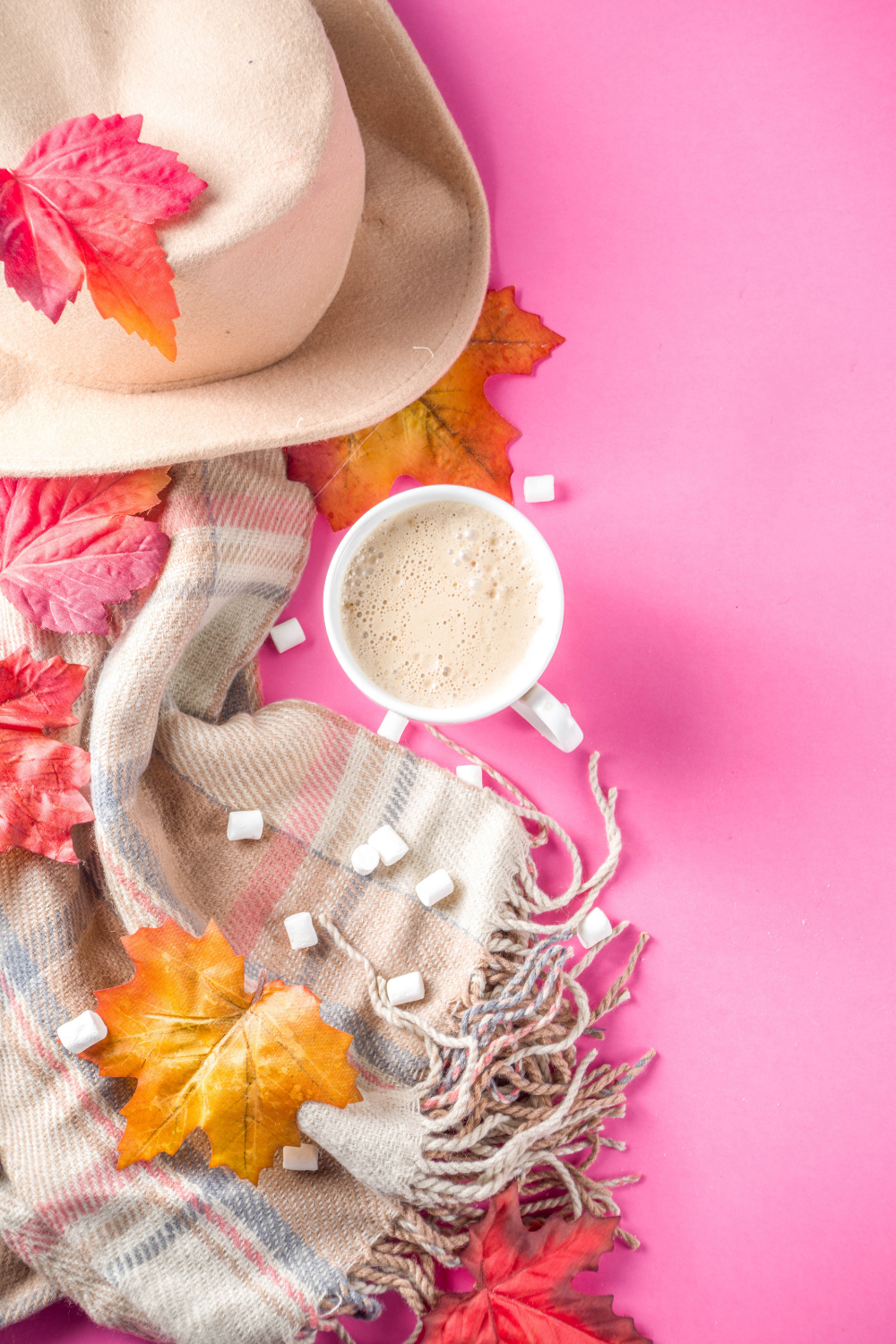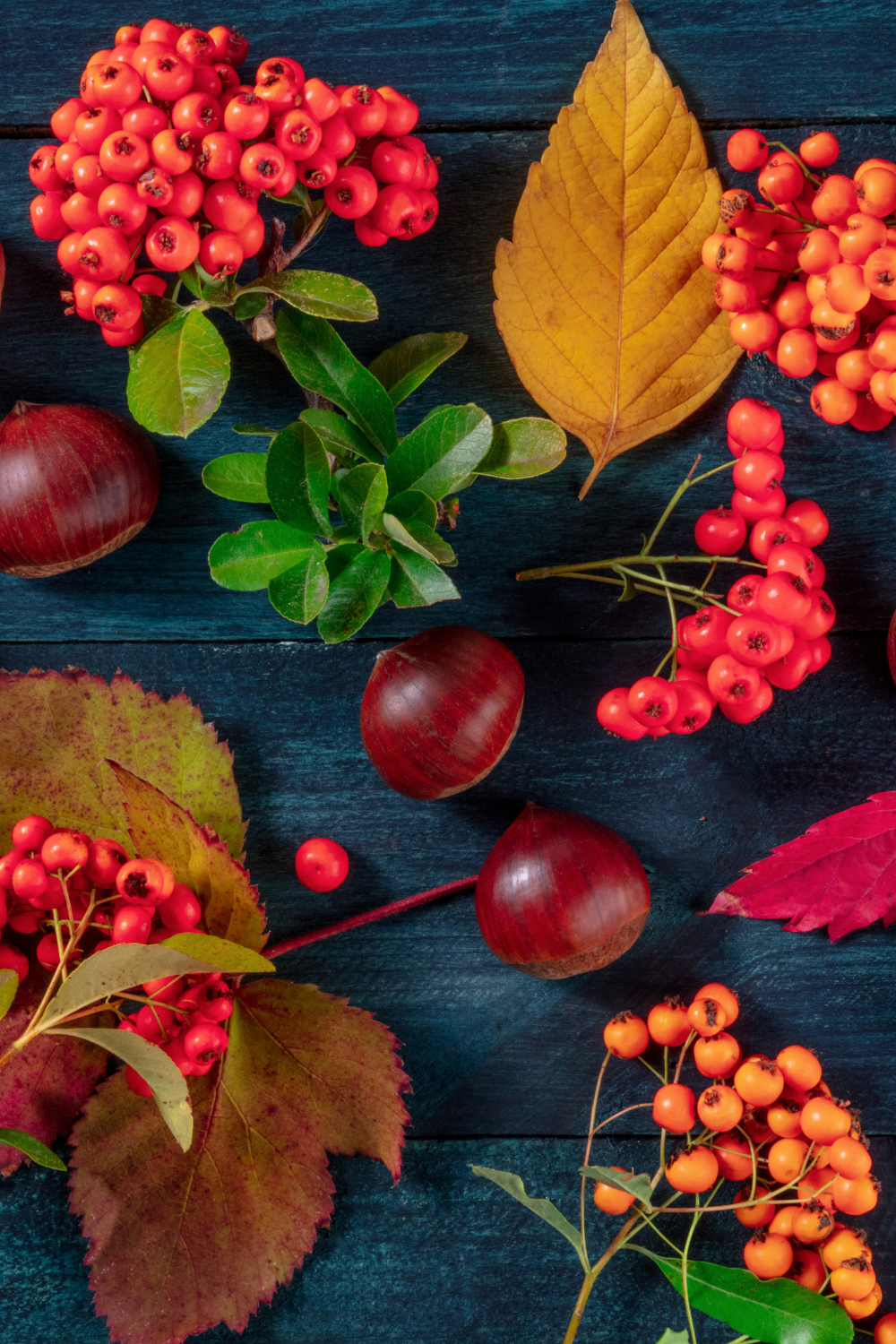 12. Pumpkins, more pumpkins!
Even if you're not a Halloween fan, any photo will win from having this bright orange veggie! And of course, you can invent the craziest ideas of how this pumpkin can be used in your pictures!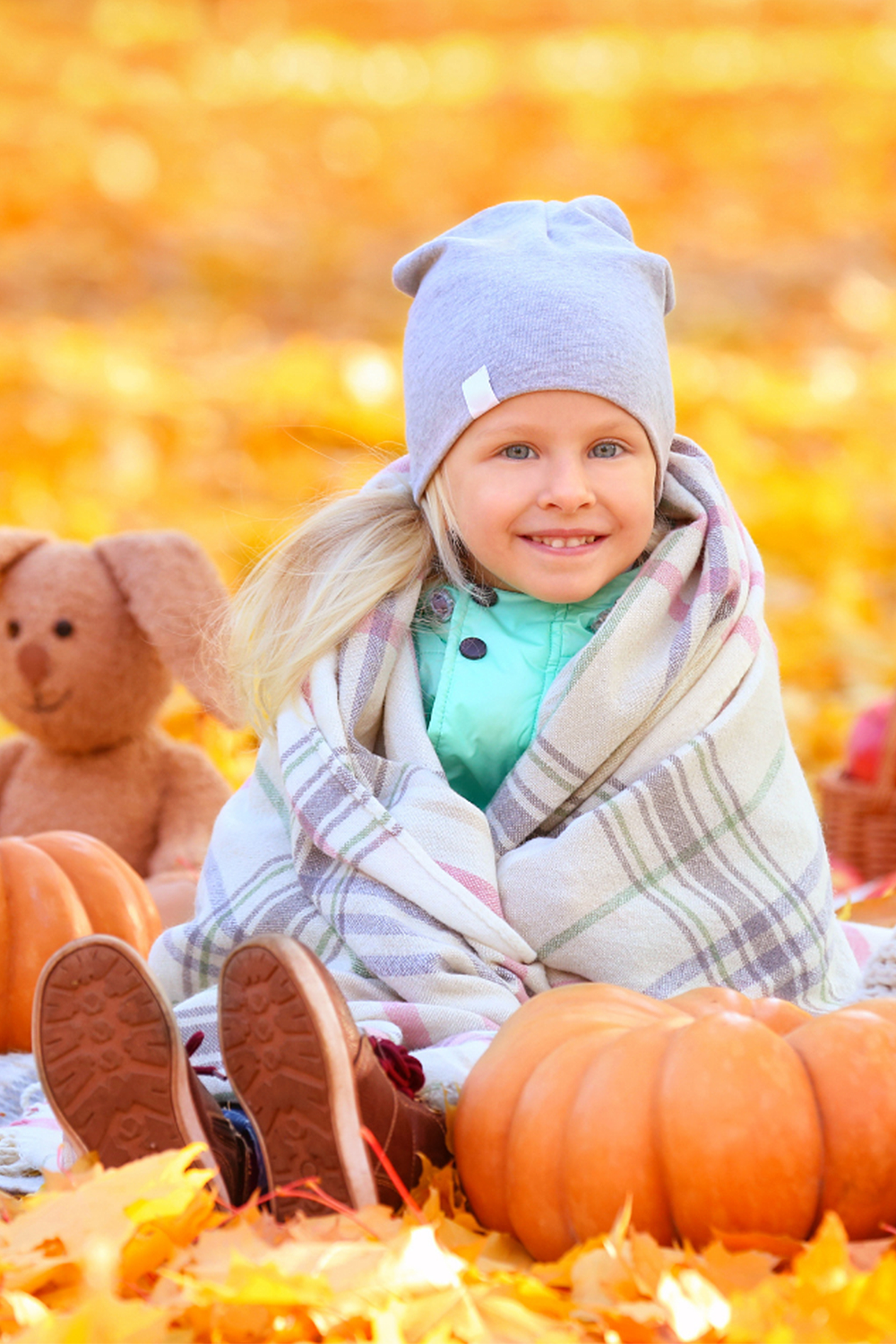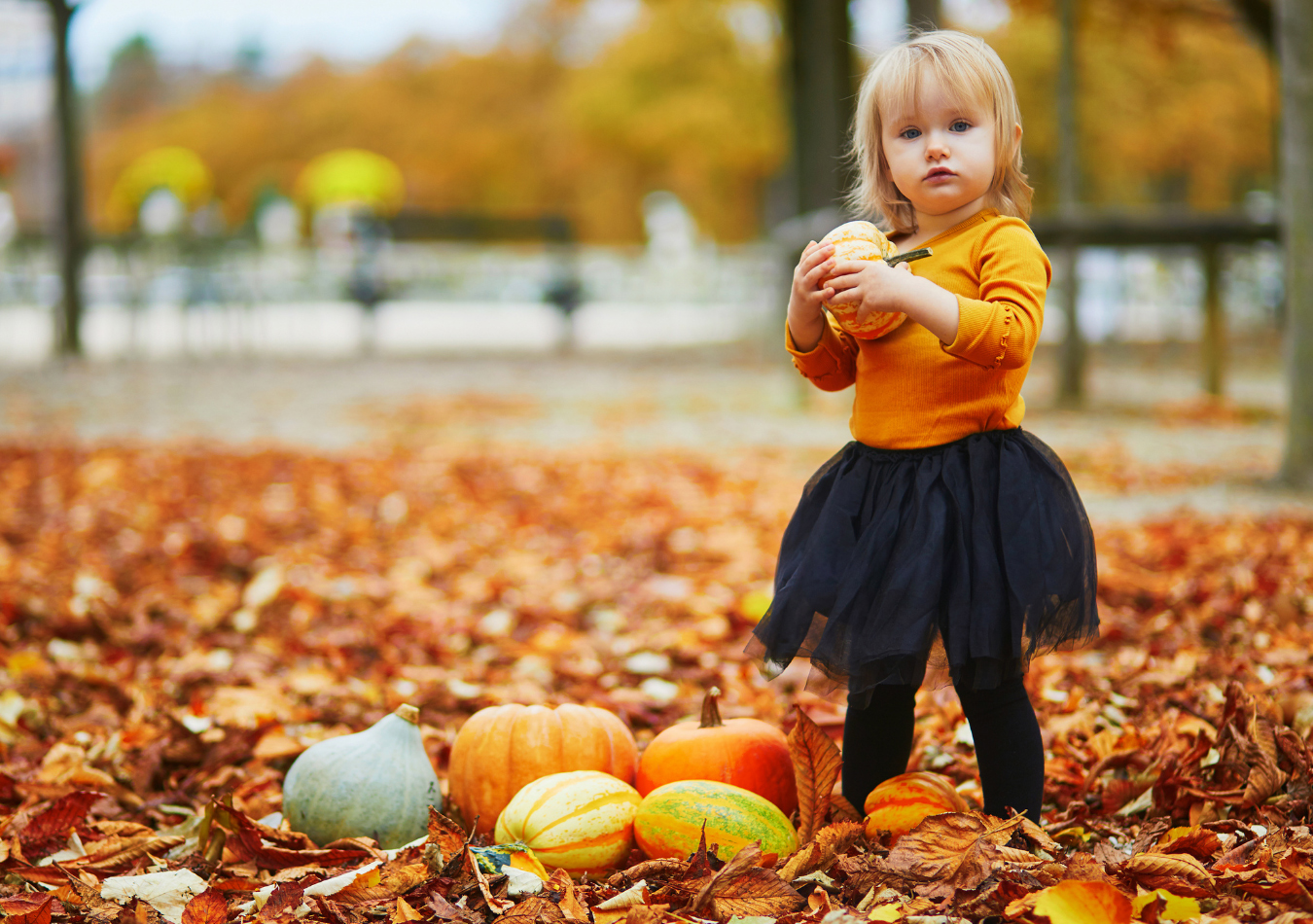 13. Play with fallen leaves drifts
Remember how you did it when you were a kid? Fooling around among the piles of fallen leaves throwing them up and laughing? Growing up doesn't mean that fun must stop! And remember, don't be afraid to look childish at the camera, like this, you will get the most sincere photos!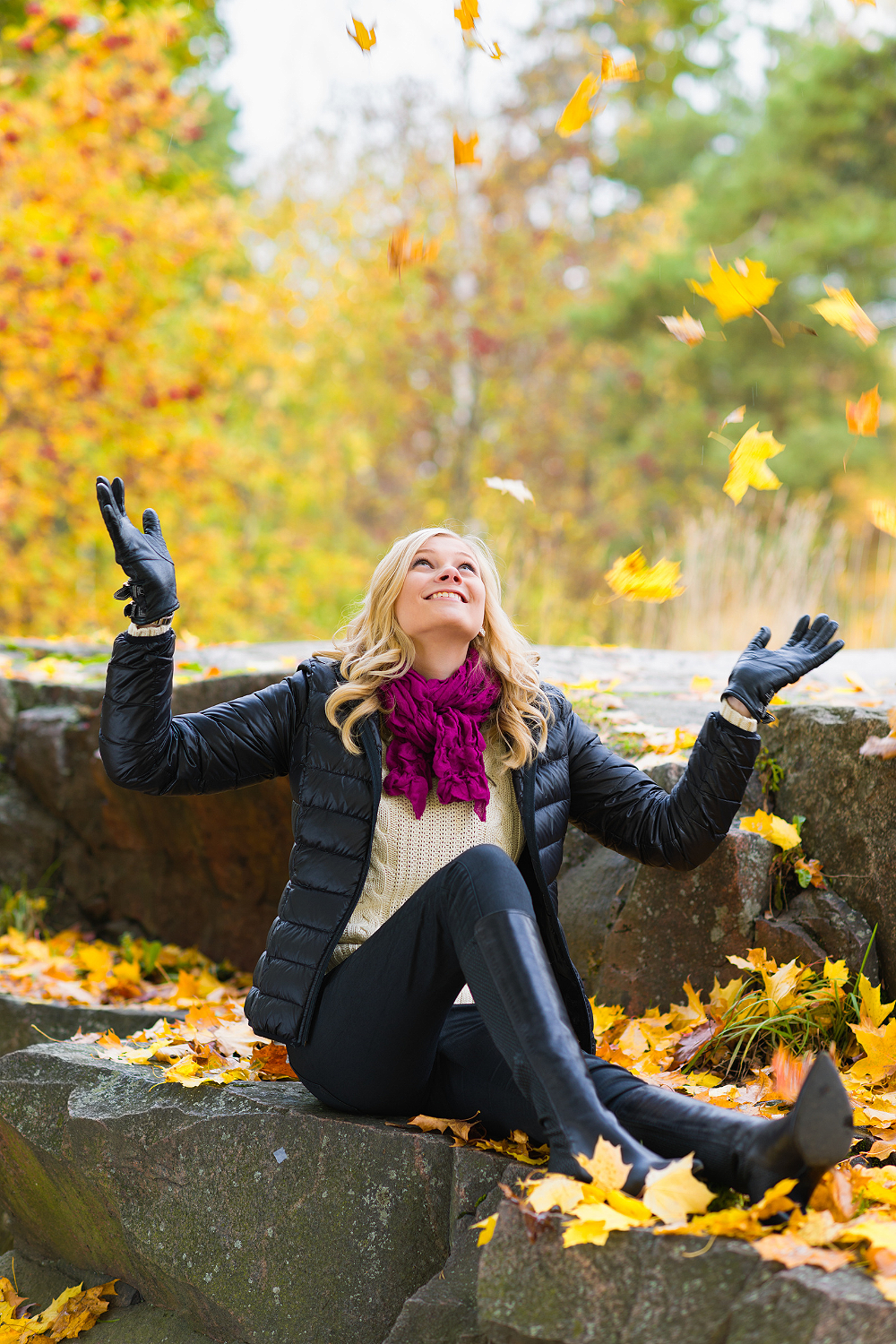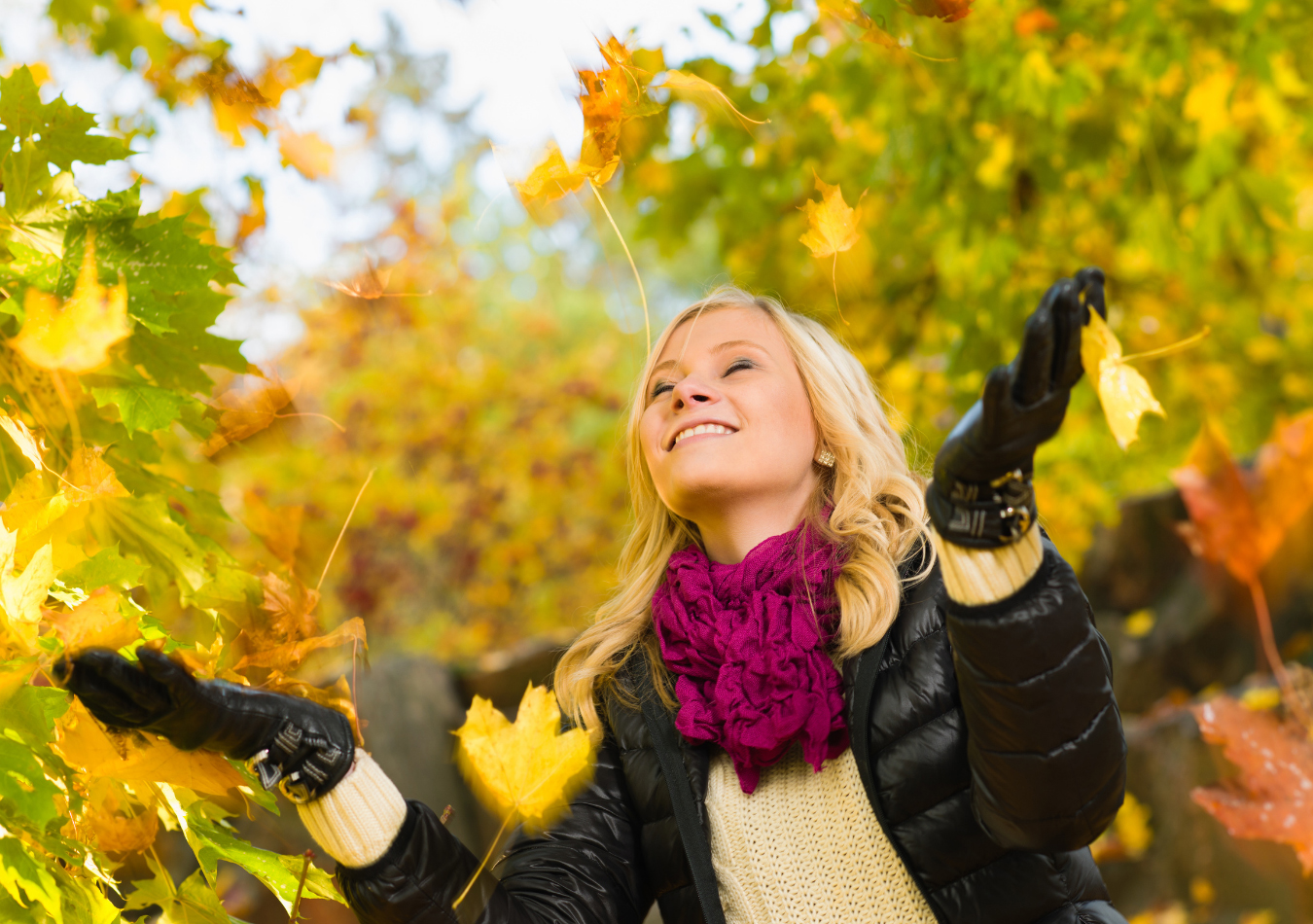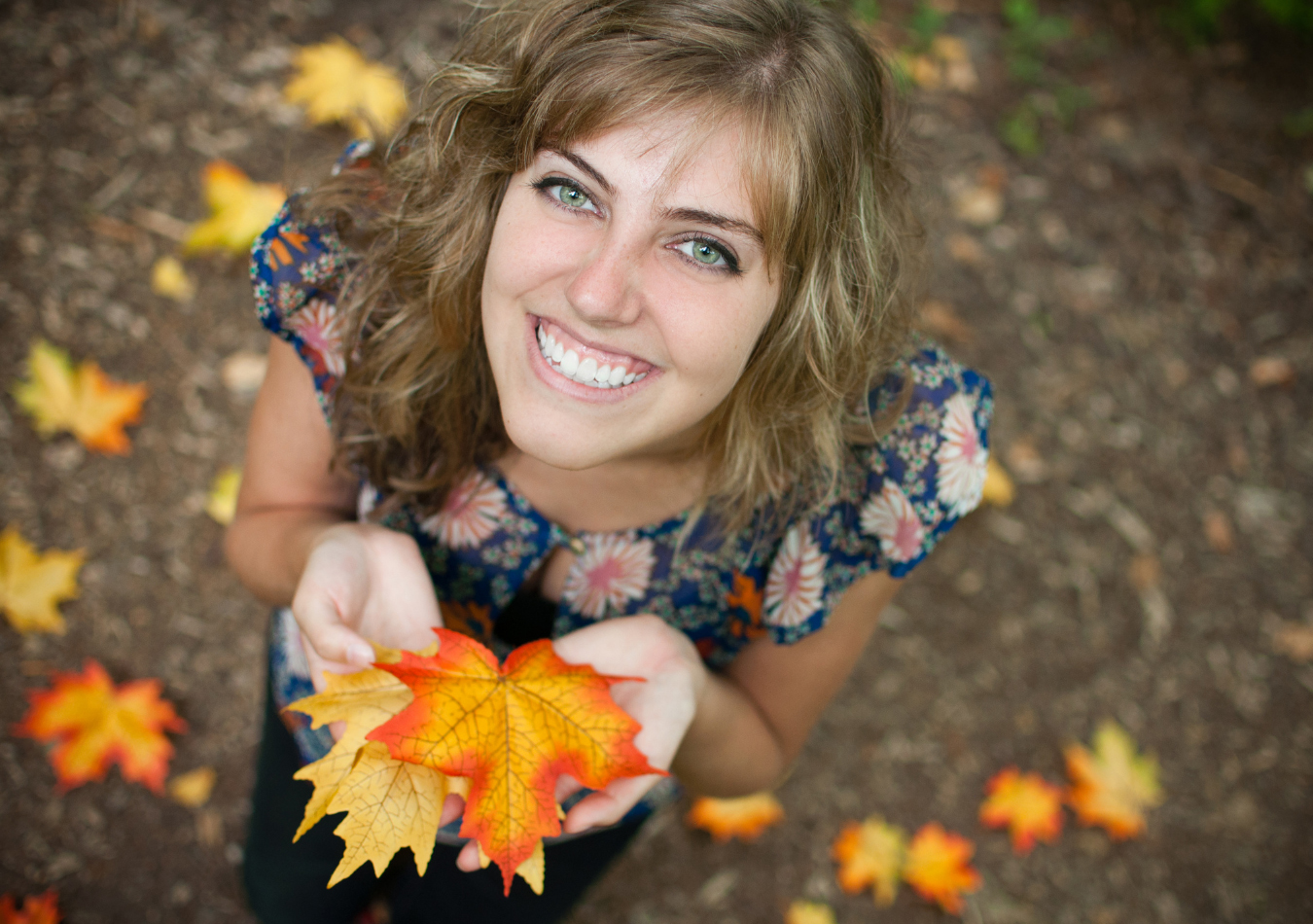 14. Asters boots
This is a great idea for those who don't like taking selfies or show his/her faces in photos. You will need a bunch or asters and some nice autumn-style outfit. Simply tuck the flowers into your boots or shoes placing them all around your legs, and take a picture!
Another benefit of this idea is that you can even do it yourself by setting a timer on your camera or phone.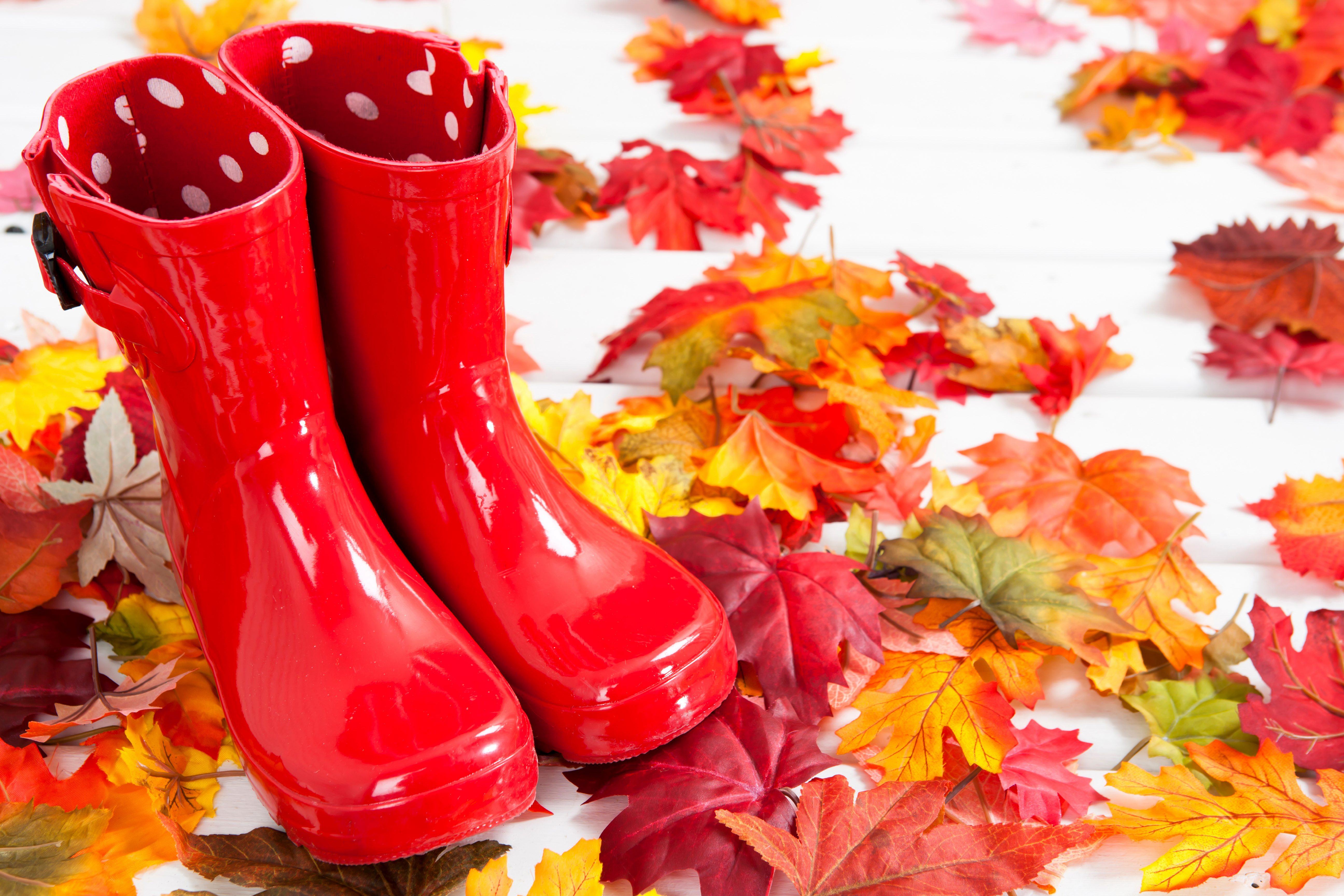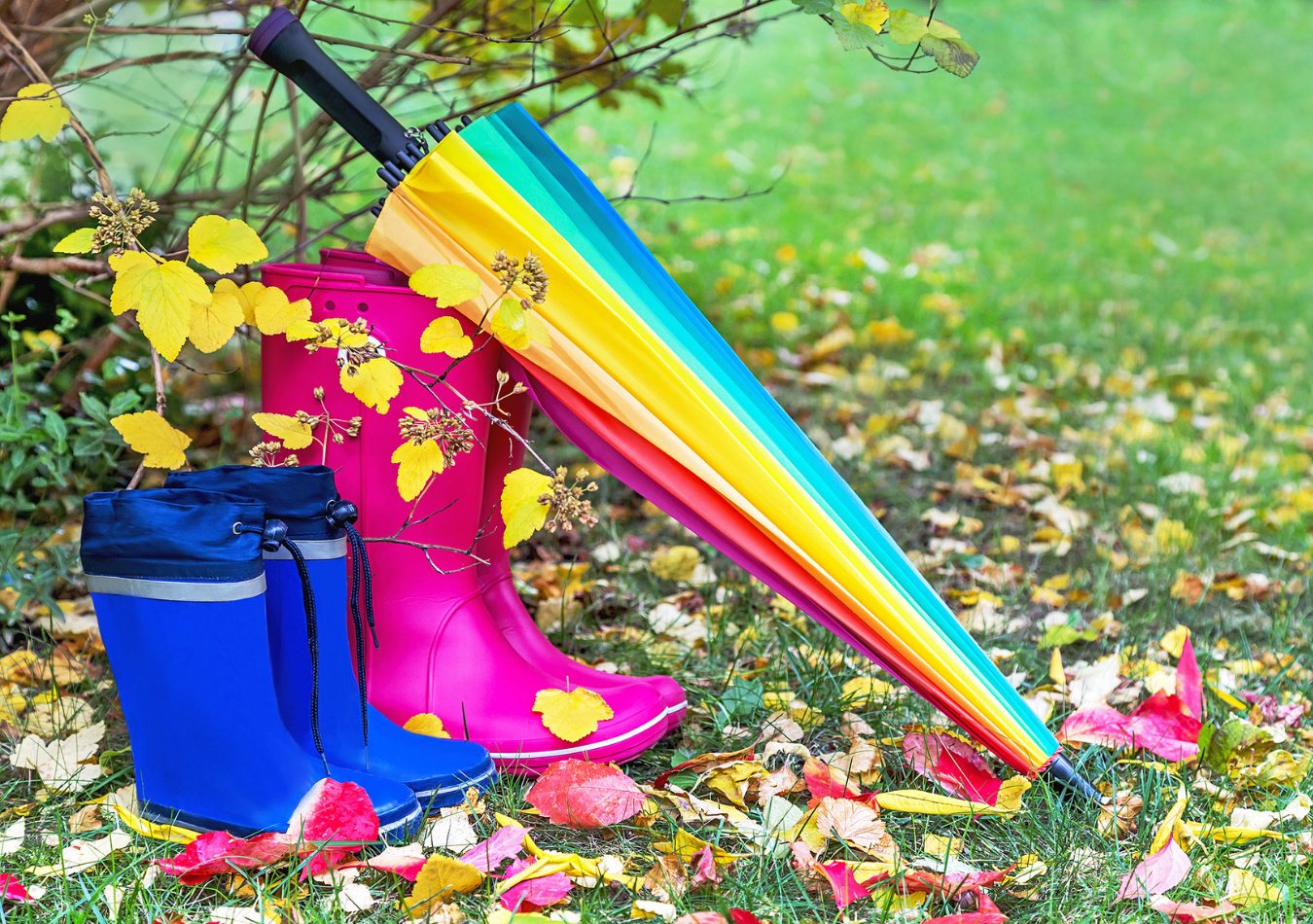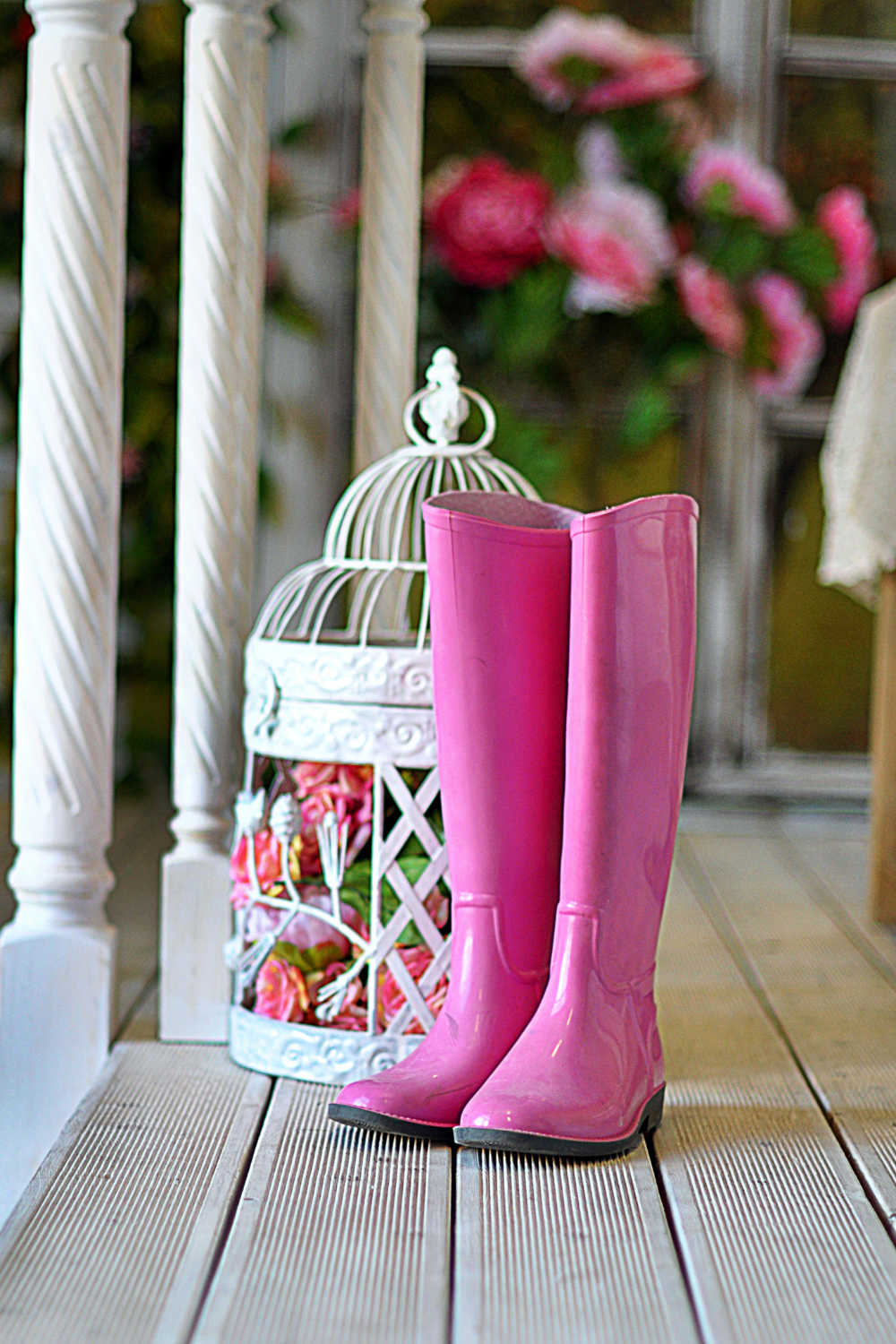 15. Me, autumn, and bicycle
Riding a bicycle through autumn alleys is such a romantic thing! Ask your friend or a close person to accompany you and take pictures while you are enjoying a ride.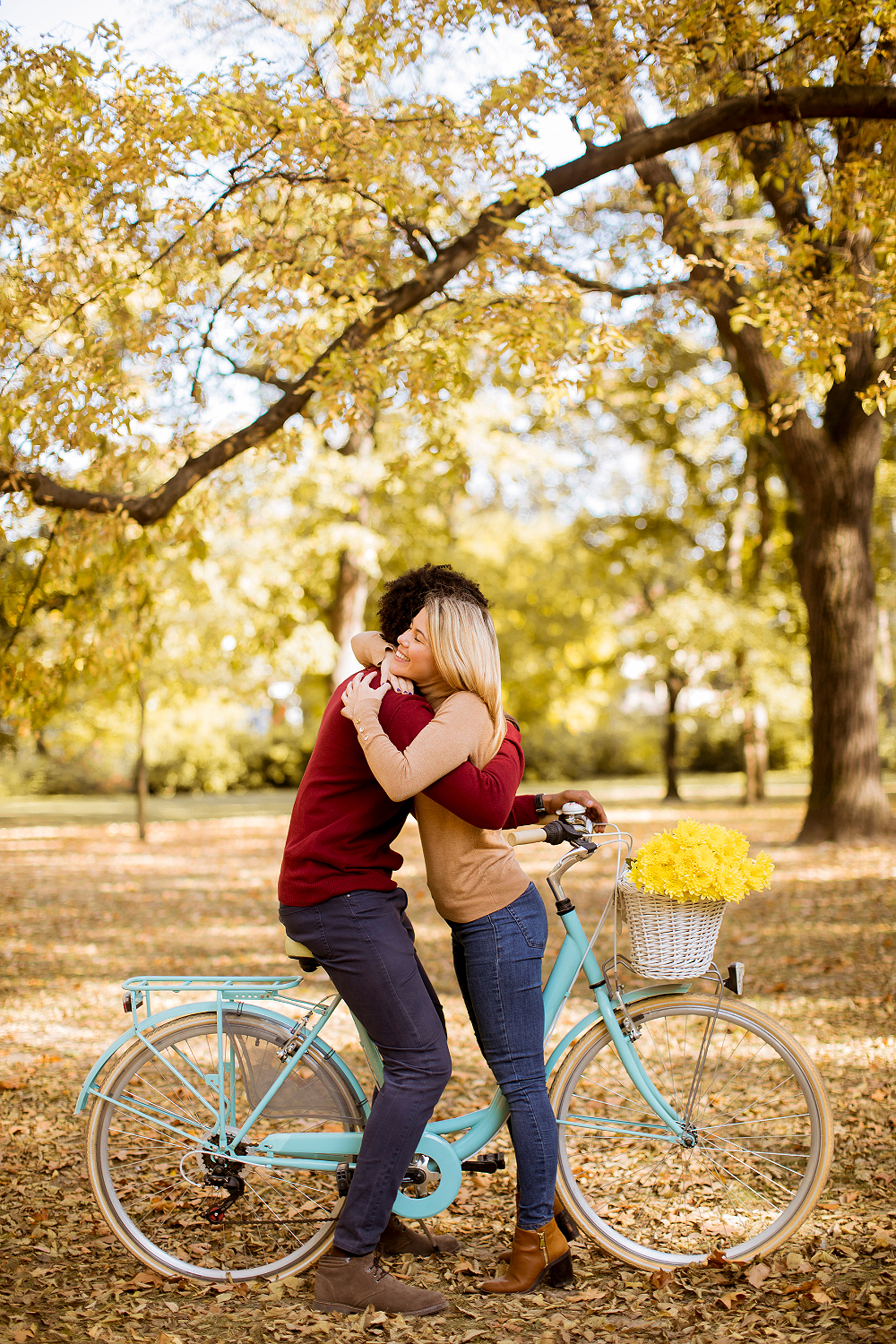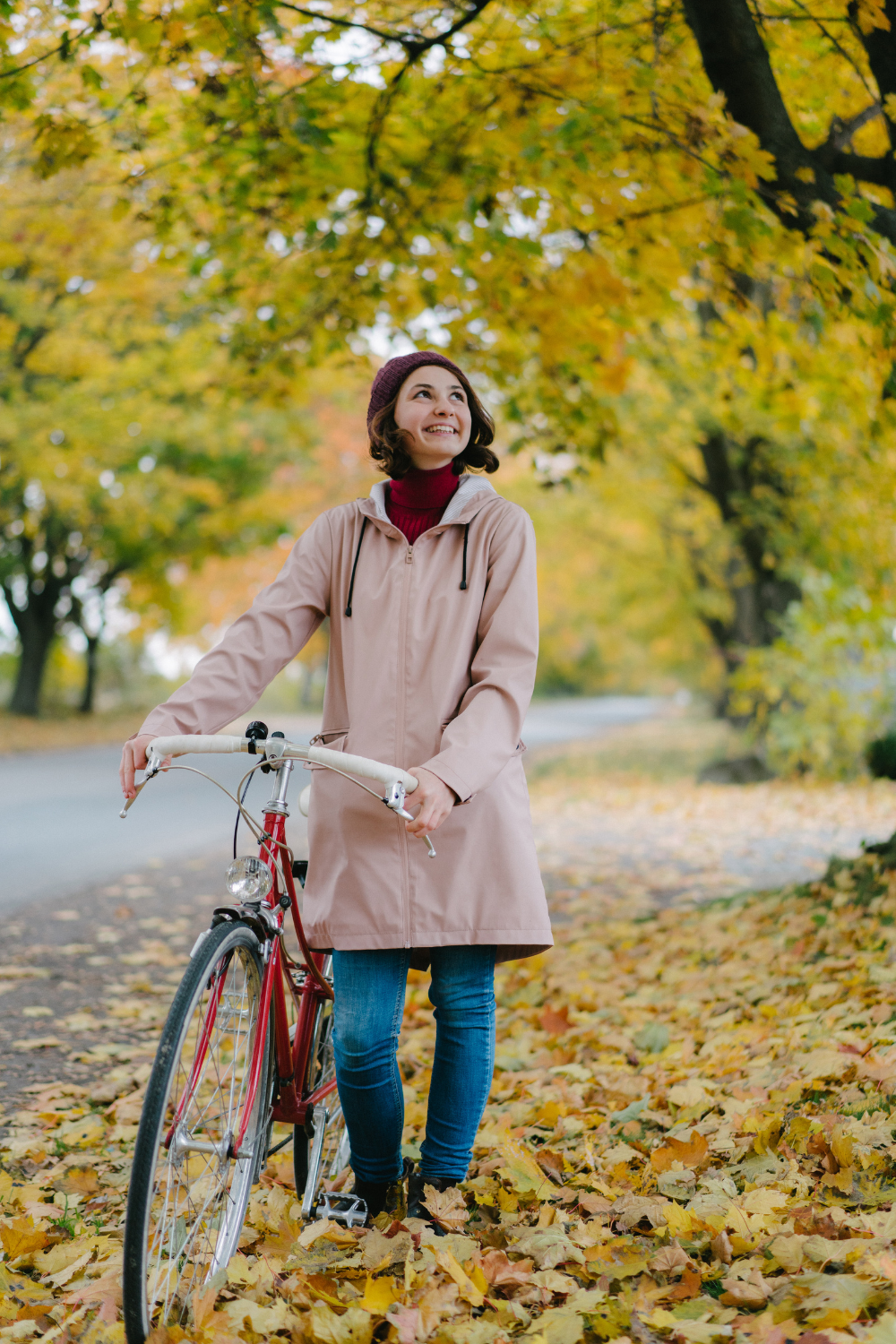 16. Costume party
Finally, if you feel inspired enough and you have enough time, you could rent a nice costume and make your own photoshoot! The great thing about this option is that you can pick any style or epoch, so we bet your pictures will look awesome!