So, you are about to start your physical therapy soon. But you are probably wondering: what should I wear to physical therapy? That's absolutely normal since not everyone is familiar with physical therapy requirements regarding clothes. And by the way, quite many people do this kind of treatment for the first time in their lives.
Of course, they would not know what is right and what is better to be avoided!
So in this article we collected the most common clothes requirement that physical therapists have for their clients.
Read on to learn what outfit is best for different types of physical therapy treatment, such as physical therapy for your shoulder, ankle, knee and other parts of your body.
We will also provide you with recommendations on what footwear is best to wear and what nuances to take into consideration before your first visit to your therapist.
Read on to be fully prepared for your rehabilitation, and stay healthy and fit!
Related:  5 Laundry Mistakes That Can Ruin Your Clothes And Machine
What to Wear to a Physical Therapy Appointment?
Well, the general rule of thumb when you are getting ready for your very first physical therapy appointment is that your outfit must be comfortable for you.
Focus on the fact that your clothes must allow you for a good range of motion first of all!
You need to be able to do various movements freely and your outfit should feel like a second skin.
Also, take another factor into consideration. It is important that the clothes you choose for your physical therapy rehabilitation supports any equipment or exercises that your physical therapist may employ during the treatment.
What you can really do to be sure you are going to pick up the right type of clothing is to simply ask your physical therapist.
The specialist knows for sure what is appropriate, but we still recommend you keep in mind a few tips and suggestions before you visit your rehabilitation for the very first time.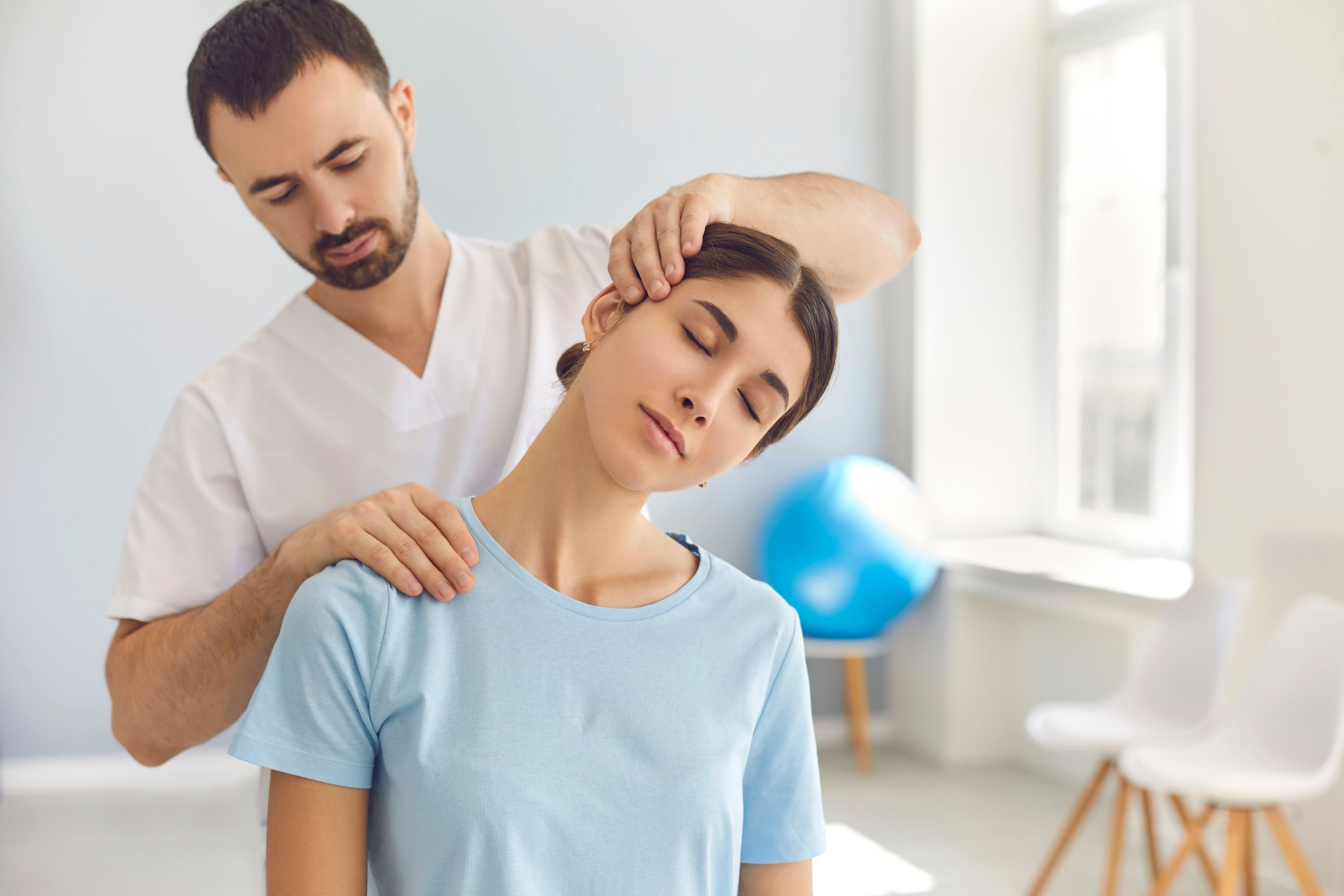 Before Your First Appointment
Prior to visiting your physical therapy rehabilitation for the first time, let's see what types of clothes might be useful and appropriate for you to wear. As you probably know, the majority of physical therapy involves quite a lot of movements which makes sense, right?
As you work to make your body stronger and recover from injuries, you need to work actively to strengthen the muscles that were injured or left unattended for any reason while you waited for the rest of your body to recover from illness or injury.
Stretching, moving, and also exercising are all common aspects of a physical therapy routine.
This is why in the majority of cases you will want something lightweight and breathable, well-ventilated and moisture-wicking.
Such clothes must also be comfortable and support your freedom of movement which means that you'd better choose something loose fitting.
For instance, big or loose clothes are great for a range of motions and movements for sure.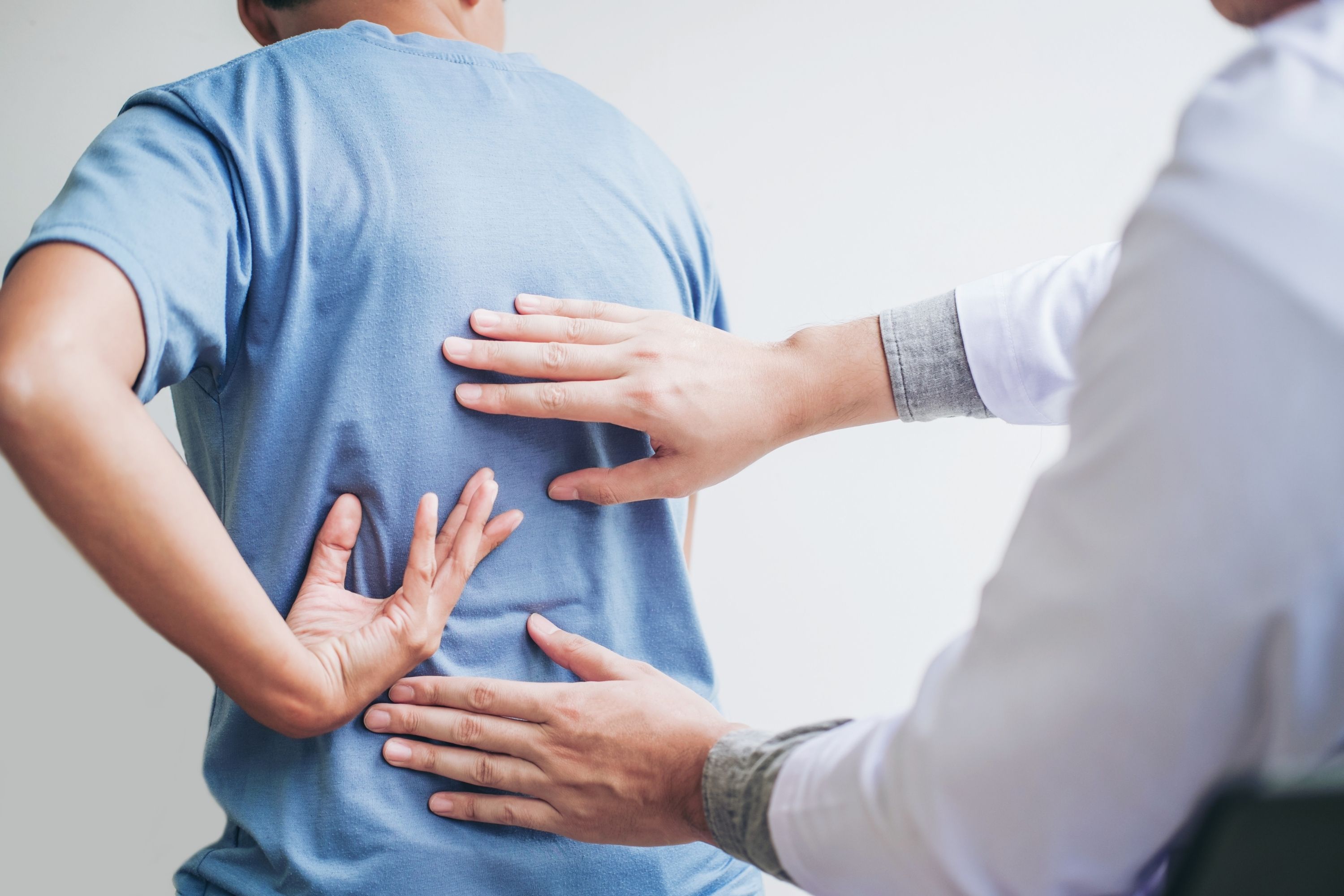 But if your physical therapist needs to see a certain part of your body in motion as you exercise, wearing such clothes might not be suitable since they obscure the view.
On the other hand, clothes that are tight or well fitted may have a restrictive effect on muscles, your blood flow, and other aspects that can prevent your healthy and proper recovery!
For instance, you know that leggings are great for the gym or fitness, but if they are so tight that they restrict your range of motion, it may give an inaccurate read on how your body is recovering or adapting to new movements.
When you take these nuances and aspects into consideration before your first visit to the physical therapist, it will be simpler for you to pick up the right clothing that will both allow you to move freely and let your doctor see how your body is recovering.
Your First Physical Therapy Visit
Why Clothes Matters?
It may seem weird to you that clothes means so much when it comes to such a thing as a physical therapy session.
However, as practice shows, improper outfit may not just make you feel uncomfortable. It can even result in more problems with your injury!
Tight clothes not only restrict our movements, for example. They also create pressure on our muscles which in many cases is definitely not what the muscles need!
Especially if they were badly injured or they are in pain.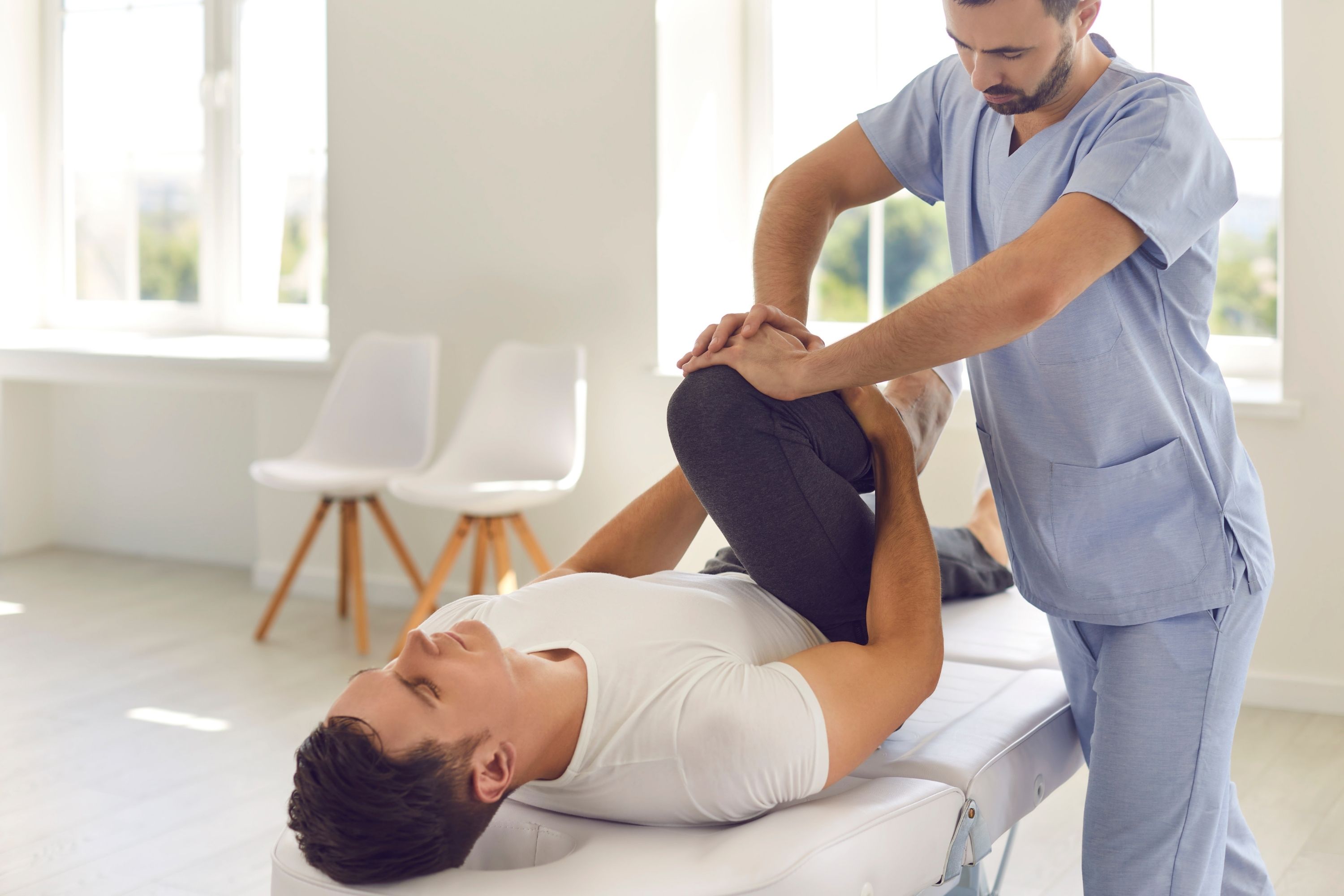 Wrong footwear may play the same back trick on you. If you have any issues with your ankle, for example, tight shoes or shoes on slippery soles may lead to trauma and more damage.
In addition, your physiotherapist must be able to examine the injured part of your body.
It will be way easier for you to provide an access if you have loose clothes on rather than trying to roll up a super tight shirt!
And so below, we have collected several tips on how to choose clothes for different types of physical therapy.
With their help, you will be able to pick up an outfit that will be optimal for you.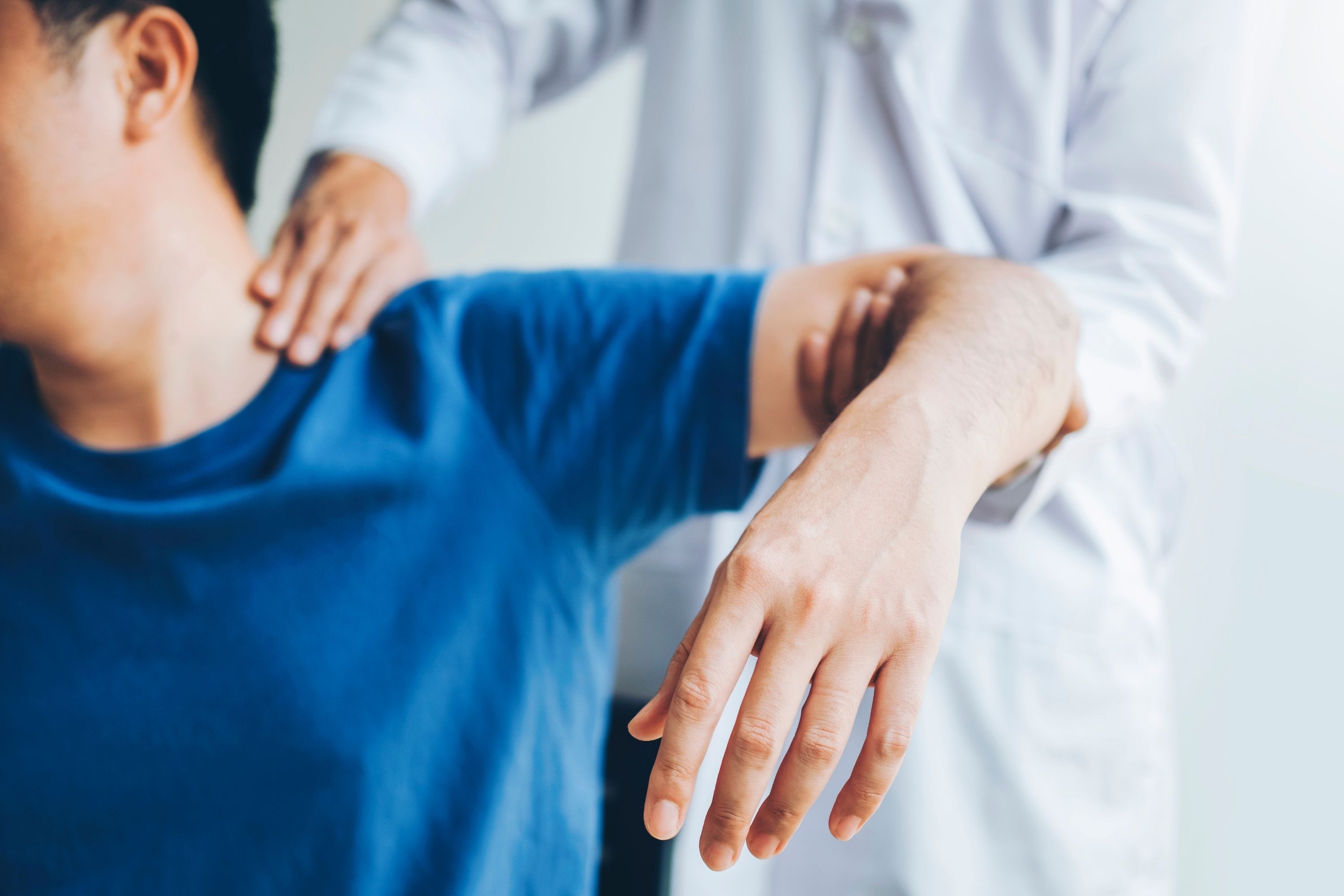 What to Wear to Physical Therapy For a Hip?
If you are wondering what clothes to wear to physical therapy for your hip, we recommend wearing a loose fitting shirt and comfortable but also loose pants. Why must your pants also be loose, you may wonder?
See, if the physical therapist needs to see or examine your hip during the exercise, you must be able to roll up your pants easily without causing any discomfort for your injured hip! That's why.
Like this, the specialist will be able to check how well your hip muscles are performing and also, you will feel yourself comfortable enough when doing various exercises.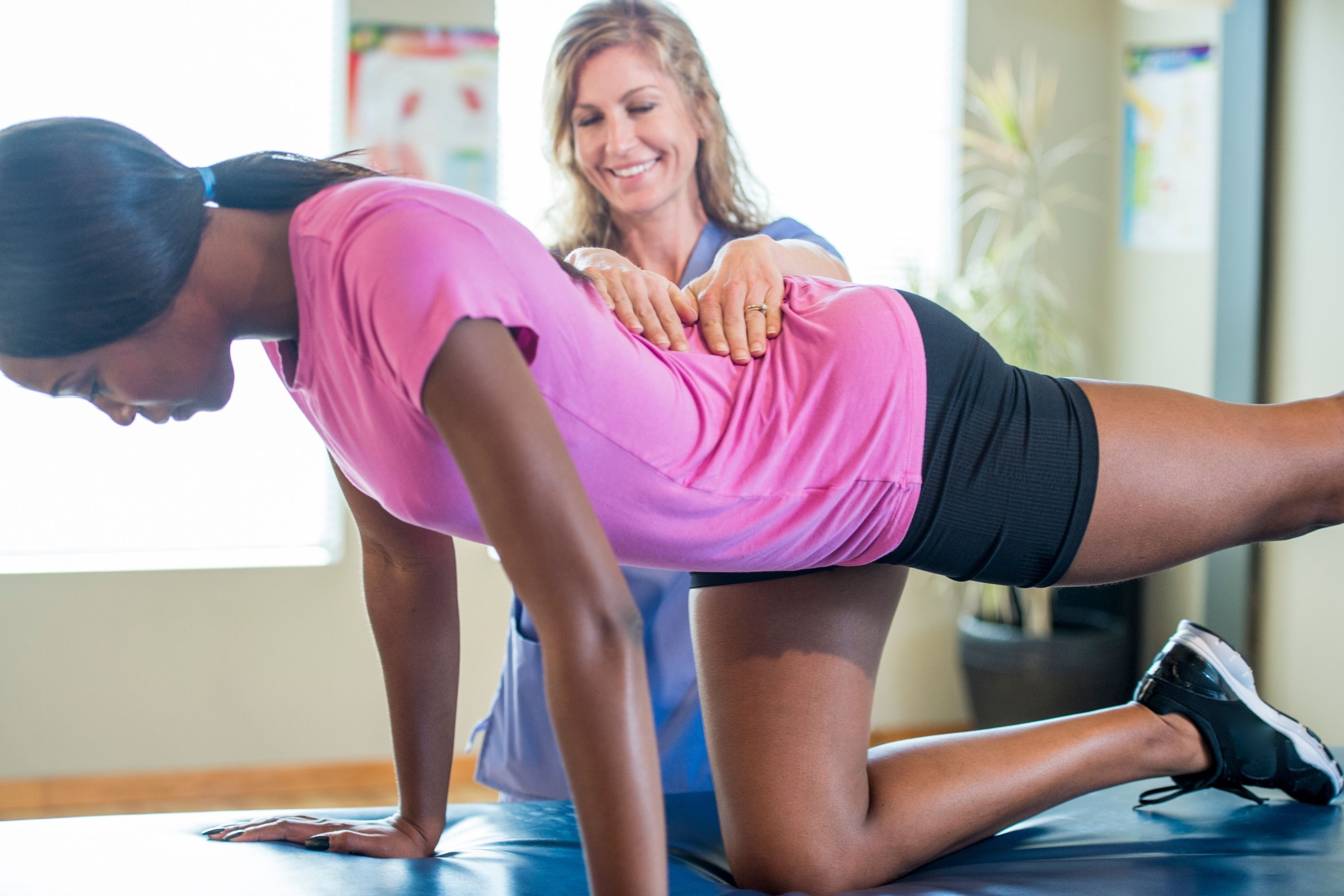 What to Wear to Physical Therapy For a Knee?
If you have an injured knee that requires physical therapy rehabilitation, and you are wondering what clothes will be the most suitable in this case, consider the following nuances.
First of all, choose loose fitting pants since they will allow you to move and do exercises freely.
Also, consider your clothes are made of natural materials that are lightweight and breathable. Remember that the fabric must not irritate the skin.
Finally, consider wearing loose fitting pants to make it easier for your physical therapist to check your knee during the exercises if needed.
Like this, the specialist will be able to see how well your muscles are performing.
But be careful! Avoid too tight clothes, such as leggings, since they may restrict your movements and sometimes even lead to more problems with your injured muscles!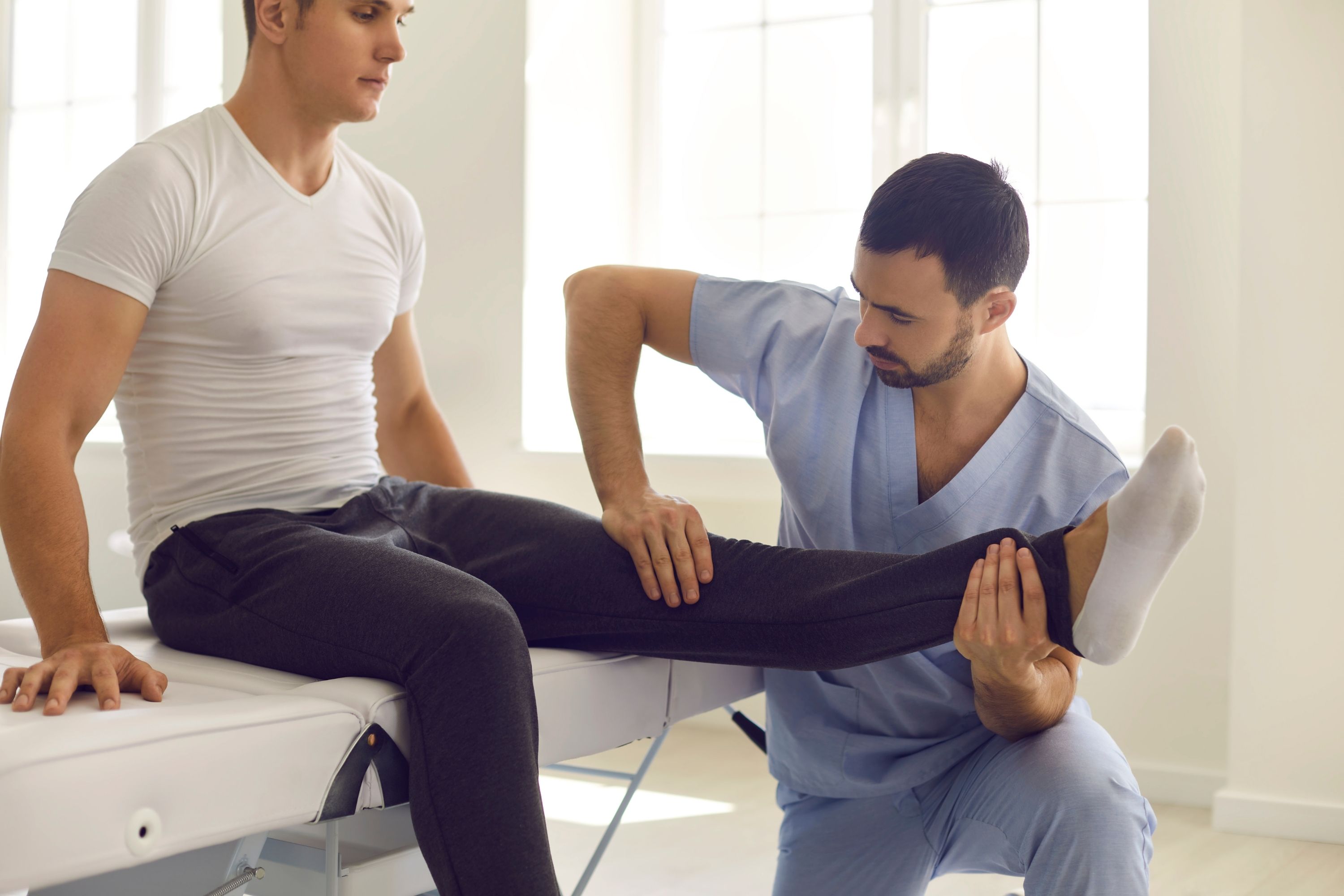 What to Wear to Physical Therapy For a Shoulder?
If you are going to visit a physical therapy rehabilitation because you have pain in your shoulder, or because you have injured it, the best clothes you can wear would be a tank top. You can add a loose sweater on top of it in case it is cold, by the way.
Like that, you can remove the sweater in case your physiotherapist needs to take a closer look. At the same time, you can still have a full range of motion.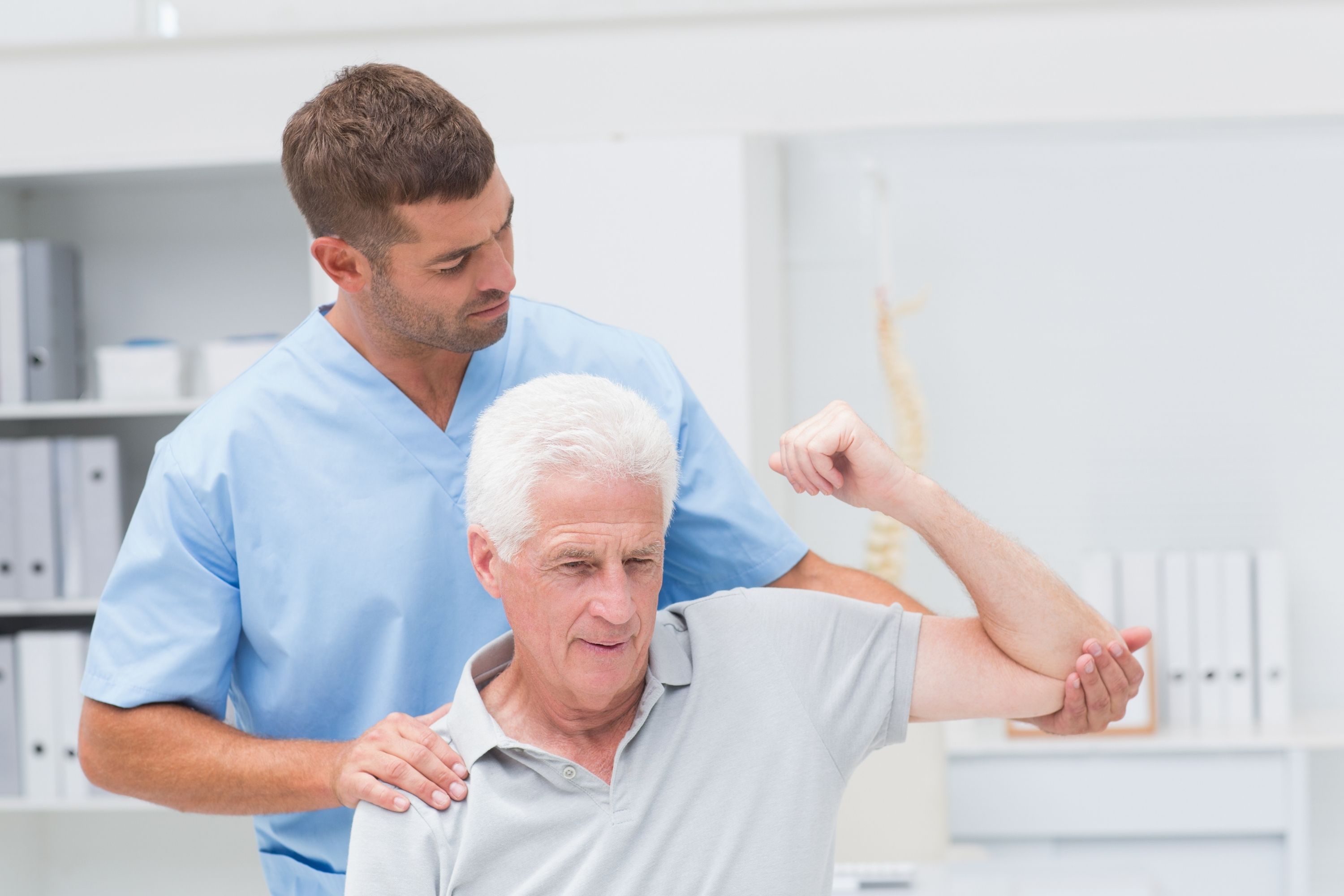 What to Wear to Physical Therapy For the Ankle?
In case you need to go through a physical therapy rehabilitation because of the ankle issues (such as muscle pain or injury), you'd better opt for a pair of mid length shorts or loose cropped pants.
Such a choice of clothes is easily explained. If you are wearing shorts, your ankle will be exposed and easily visible to the therapist.
And in case you choose to wear loose pants, you will be able to easily roll them up to show your ankle to the physiotherapist in case he/she needs to examine it.
In addition, such clothes will both give you a full freedom of movement and a good range of motion. That means you must not wear tight pants or leggings that limit your ability to move your ankle.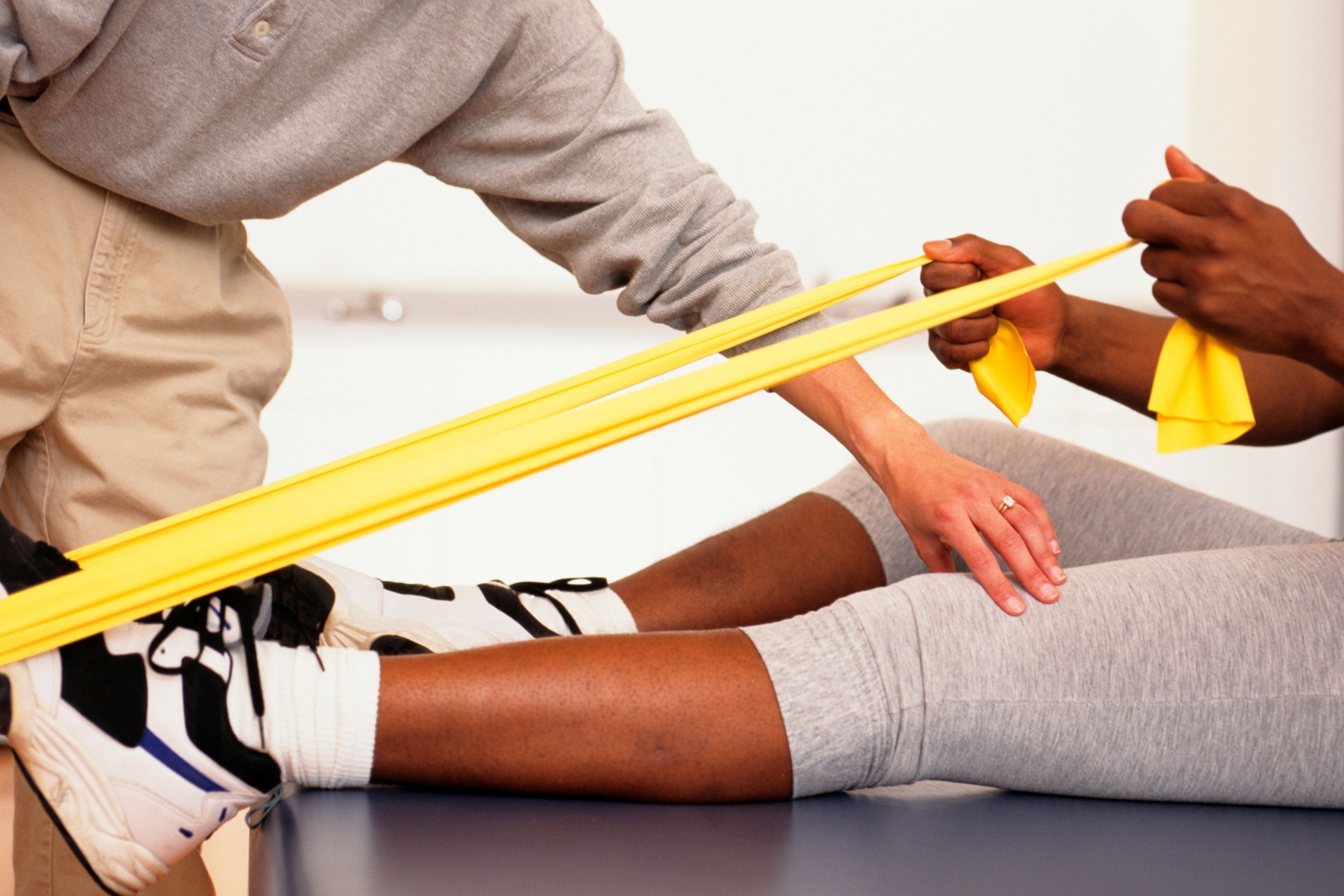 What to Wear to Physical Therapy For Your Back?
What to wear to physical therapy for your back issues? In this case, we would recommend you choose a loose fitting shirt.
This way, you will be able to roll it up anytime if your physiotherapist needs to see how the muscles of your back are coping with exercises. It can be a short-sleeved shirt or a sleeveless shirt, it does not matter much.
Just make sure that you feel and move comfortably in it.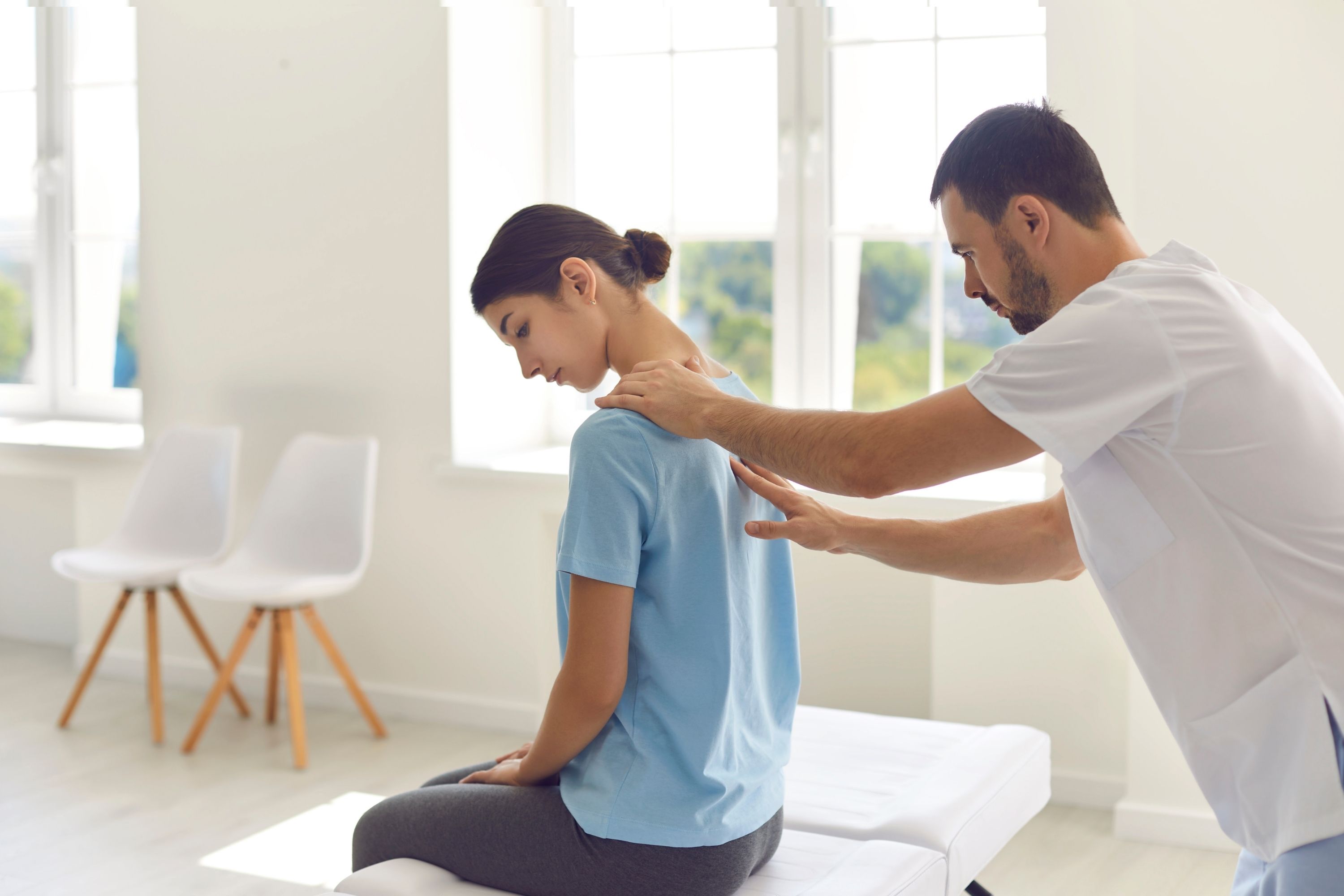 What to Wear to Physical Therapy For Lower Back?
If you have any issues with your lower back, and you arranged an appointment at a physiotherapy clinic or rehabilitation center, we recommend you pick up the right type of clothing for your first visit!
Consider choosing loose-fitting pants and the same loose-fitting shirt. See, like this, you will be able to pull the pants down a bit to expose the lower back to the physical therapist in case a specialist needs to examine the injured area or see how muscles are doing during the exercise.
The same is correct for the shirt. If your physiotherapist asks you to expose your lower back, you can roll the shirt up easily. In addition, loose-fitting clothing will not restrict your movements and will also give you a wide range of motion which is vitally important at the physical therapy sessions.
With all this in mind, you will now be able to pick up the right type of clothing for your first physical therapy session no matter what part of your body is going to be rehabilitated.
Remember that it will be way better if you choose clothes that are lightweight and breathable, but also, your outfit must allow you to move around freely. These are the crucial aspects of any physical therapy clothes requirements!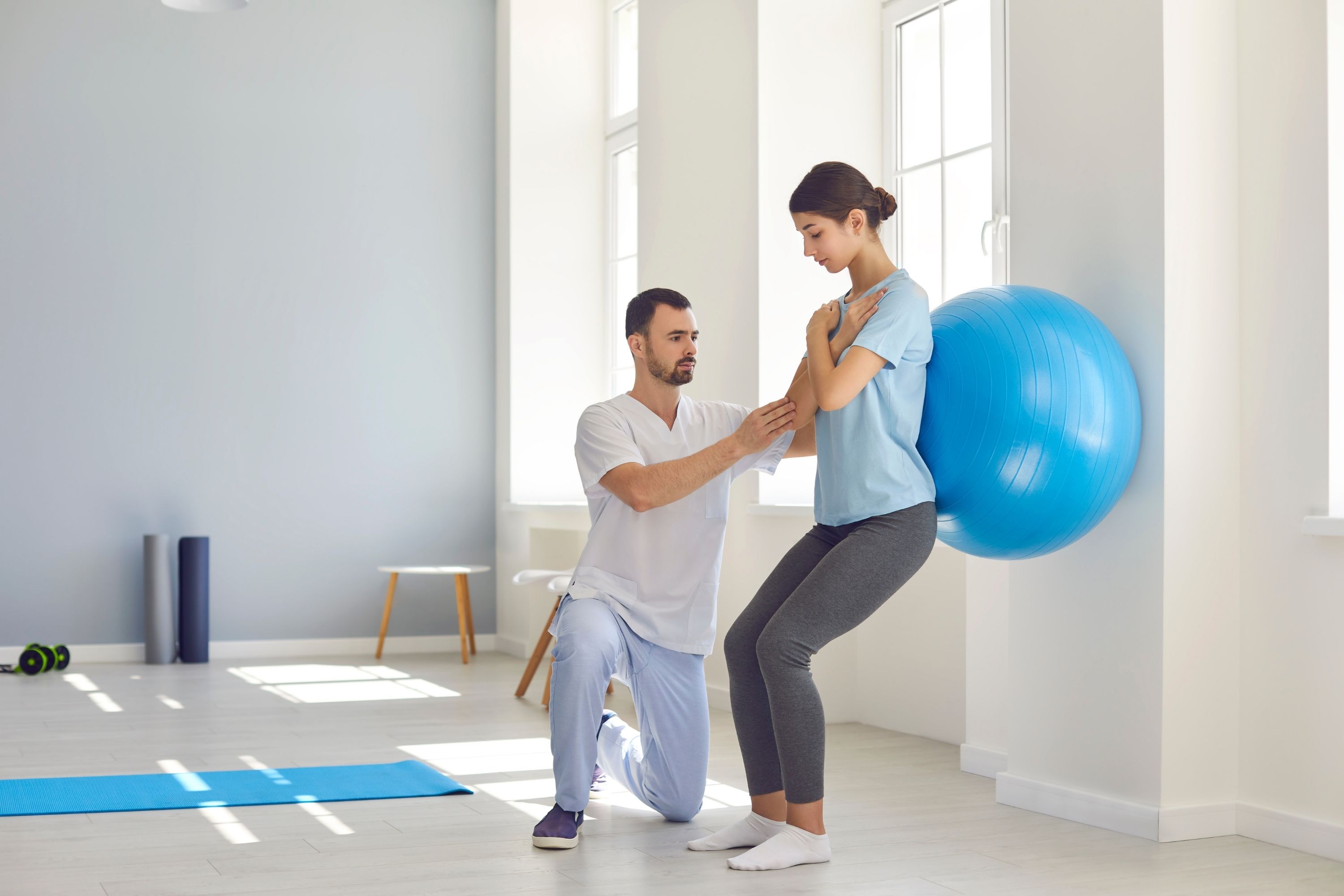 Footwear For Your Physical Therapy
Shoes are no less important for physical therapy than clothes. However, it is a bit simpler with choosing footwear since in most cases, you can easily get away with fairly comfy tennis shoes and socks.
You will just want to make sure that whatever type of shoes you decide to wear, they are appropriate for moving around, as well as for performing exercises in a standard gym environment.
So we recommend you speak with your physical therapist about that. That's because in some cases, certain types of injuries or workout routines may inflame your injury or make things even more complicated than they are now if the shoes you choose are wrong.
So for the first physical therapy session, it is ok to wear good old tennis shoes. But anyway, better ask your therapist for advice to be sure that your footwear will not hurt you more!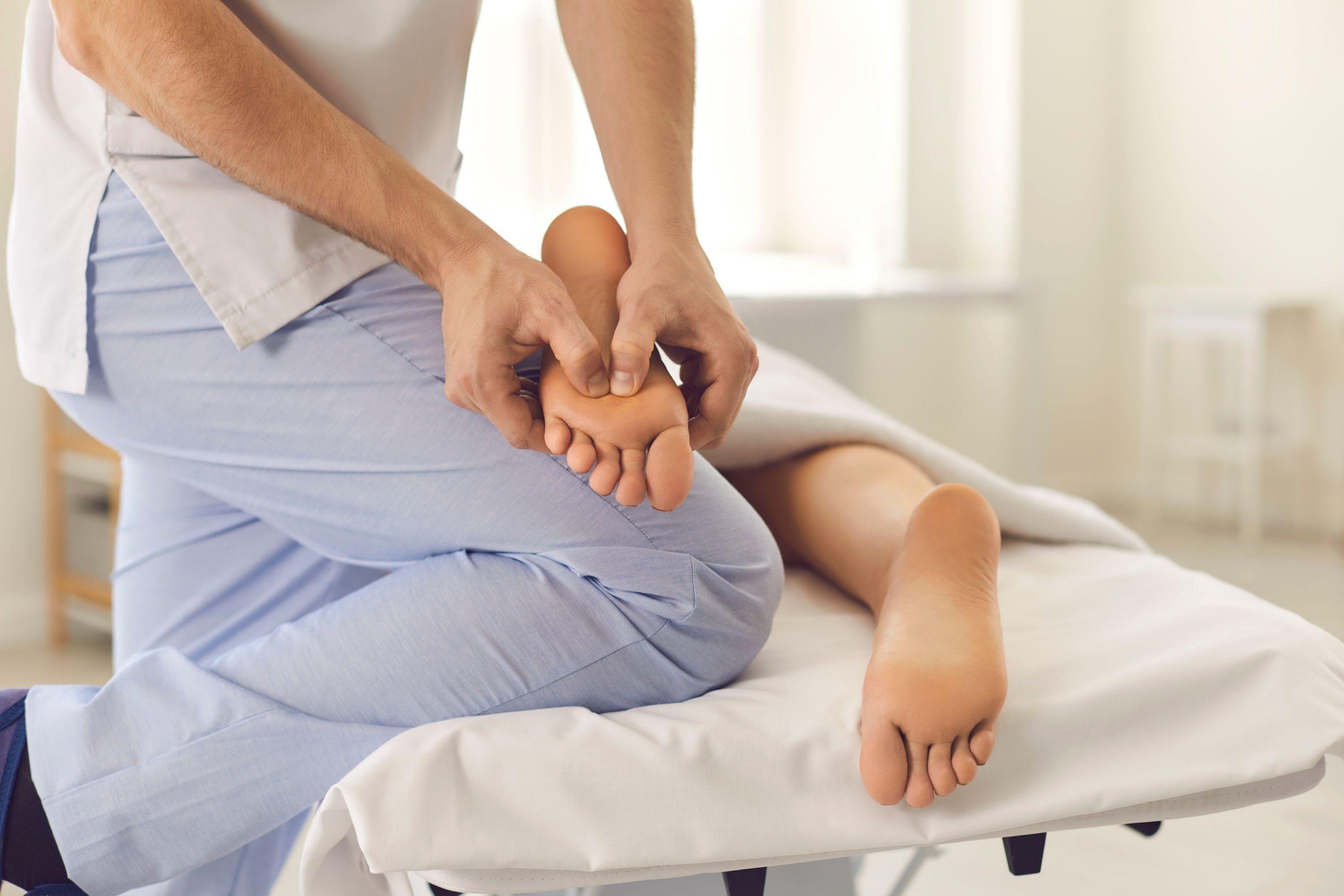 What Else You Should Bring to Your Physical Therapy Session?
It's not only proper clothes and footwear that you need to bring to your physical therapy rehabilitation session to have it successful. To get the most out of your rehab procedures and exercises, we recommend you take the following list into consideration. With that in mind, your sessions will become even more effective and comfortable.
Light layers (depending on a season or your physiotherapy clinic's indoor temperature)
A notebook and something to write with
A friend or a family member might be useful for having an extra pair of eyes and ears in the room
Shoes that you wear regularly
Your exercise footwear
Of course, if you have a perfect memory, you may not bring a notebook with you for making notes of what your physiotherapist is saying.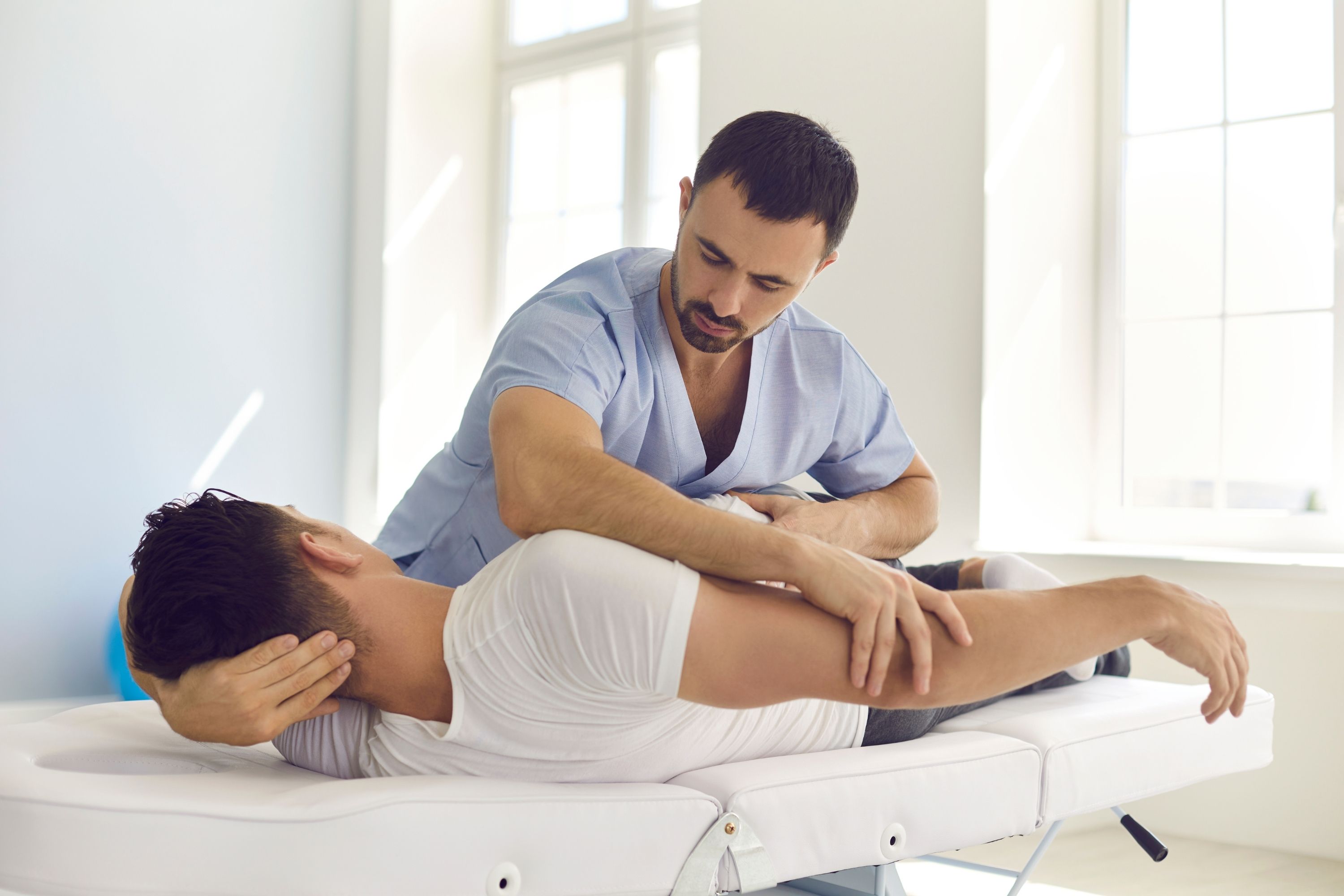 Also, you might not need footwear indoors, or you might need specific shoes – that is to be discussed with your physiotherapist.
Now that you have all this useful and practical information in your disposal, you can get yourself ready for your first physical therapy rehabilitation appointment and session.
Having comfy clothes and shoes on will allow you to move freely during the exercises, and our extra tips will allow you to have all the necessary stuff with you in case you need to write something down, for example.
Frequently Asked Questions
⭐ Is it ok to wear work clothes for the physical therapy session?
No, such clothes are forbidden.
⭐ Can dress shoes be suitable for physical therapy?
⭐ Is it allowed to have jewelry on me during the physical therapy session?
You'd better take off all the bracelets, earrings, and necklaces since they may leave scratches and even lead to injury.