If you are not new to hair dyeing procedures, you surely know the situation when you buy a hair dye kit, you mix the dye according to the instructions, and then you still have almost half a dye and other products left untouched! And what shall be done to them?
Naturally, discarding new hair dye may seem a pointless waste of money to you, so the majority of ladies begin wondering whether it is possible to save that dye somehow for using it later for another hair color refreshment or touch up.
Can you save an opened hair dye for using it later? And if you have already mixed the dye, is it ok to keep it until the next use? Today we will try to figure these things out for you.
What to Do With Different Types Of Leftover Hair Dye?
Hair dye is a chemical product, this is why most of us may believe that nothing will happen to it if we keep the leftovers for later even if the package was opened and part of the dye was already used. But is it really so? And can you reuse hair dye later?
In fact, things are a bit more complicated with this hair coloring stuff than you might believe they are. See, some kinds of hair dye can indeed be saved for later use even if the package was unsealed and part of the product was used. But at the same time, there are hair dyes that you will never be able to reuse once it is mixed!
The general rule of thumb is that the dye that was already mixed with peroxide can not be reused later. Respectively, the dye that is still not mixed with peroxide can be safely kept for later. That's because when we mix the dye with peroxide, we start the chemical reaction that makes the product work on your hair and penetrate it better for coloring it. Once the dye is mixed with it (no matter whether you did it or it was already premixed like a tube dye), it will be losing its potency very quickly.
To clearly understand what dyes are ok with leftovers storage, and what dyes are not, we suggest you read on and find out when you can keep the box on the shelf and when it must be discarded at once after you opened it.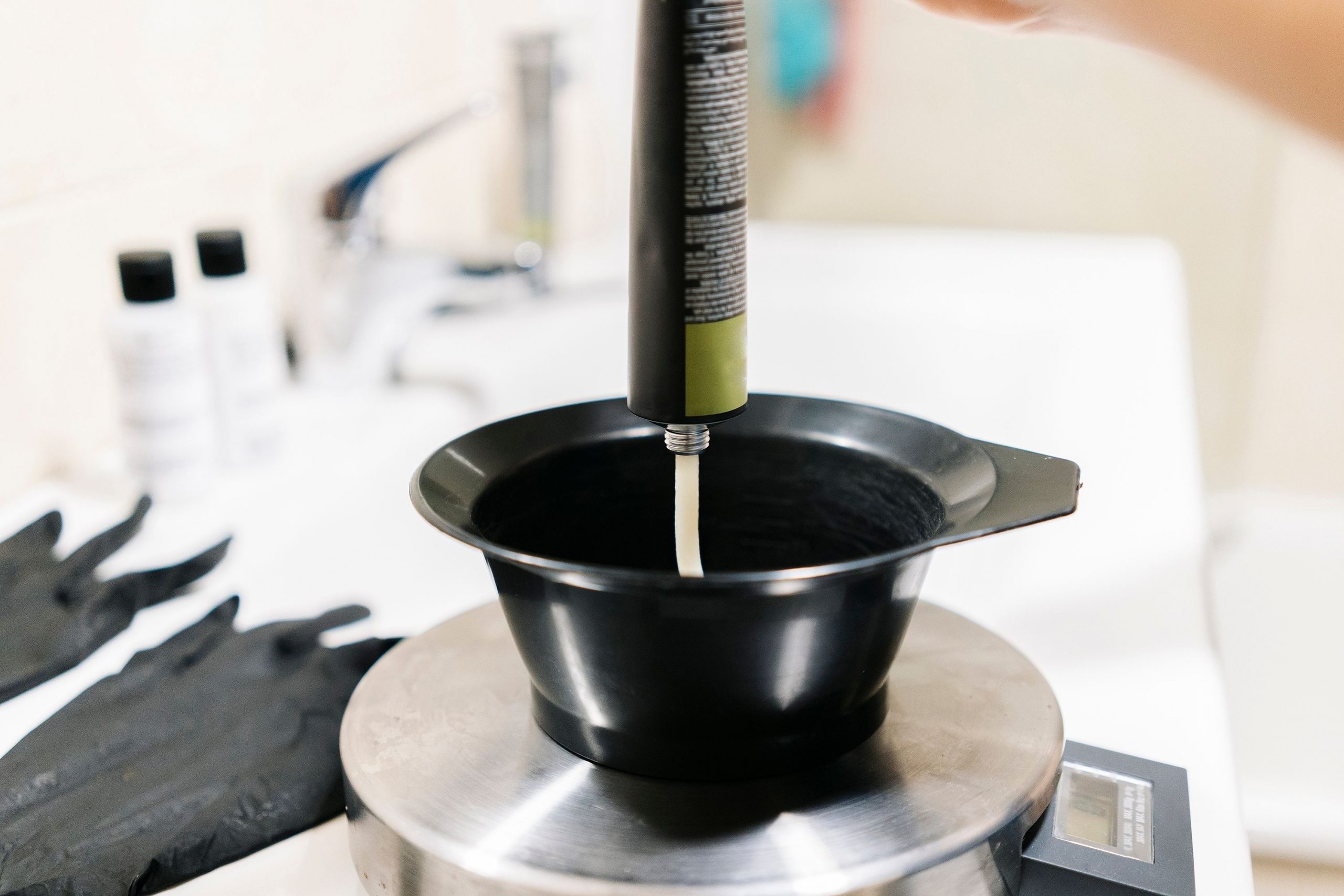 What Can You Do With Leftover Permanent Dye?
So, you bought a permanent hair dye kit to change the color of your mane, but after you opened the box and you mixed the dye, you find out that there is still way too much of the ingredients left. What shall you do in this case? Simply take that all to the trash bin?
No way! Stop! Remember the major rule we have just shared with you above. If the dye is not mixed with peroxide, it still can be saved for later use! So if you bought a hair dye kit that contains ingredients that need to be mixed for making a dye, and you haven't made the mixture out of them all yet, you can still save the leftovers for further use.
However, in case you already mixed all the components into a hair coloring substance, and there is nothing left in the hair dye kit, you obviously have nothing to keep for later. Saving the leftovers also makes no sense if you bought a premixed dye in a tube that is already blended with peroxide.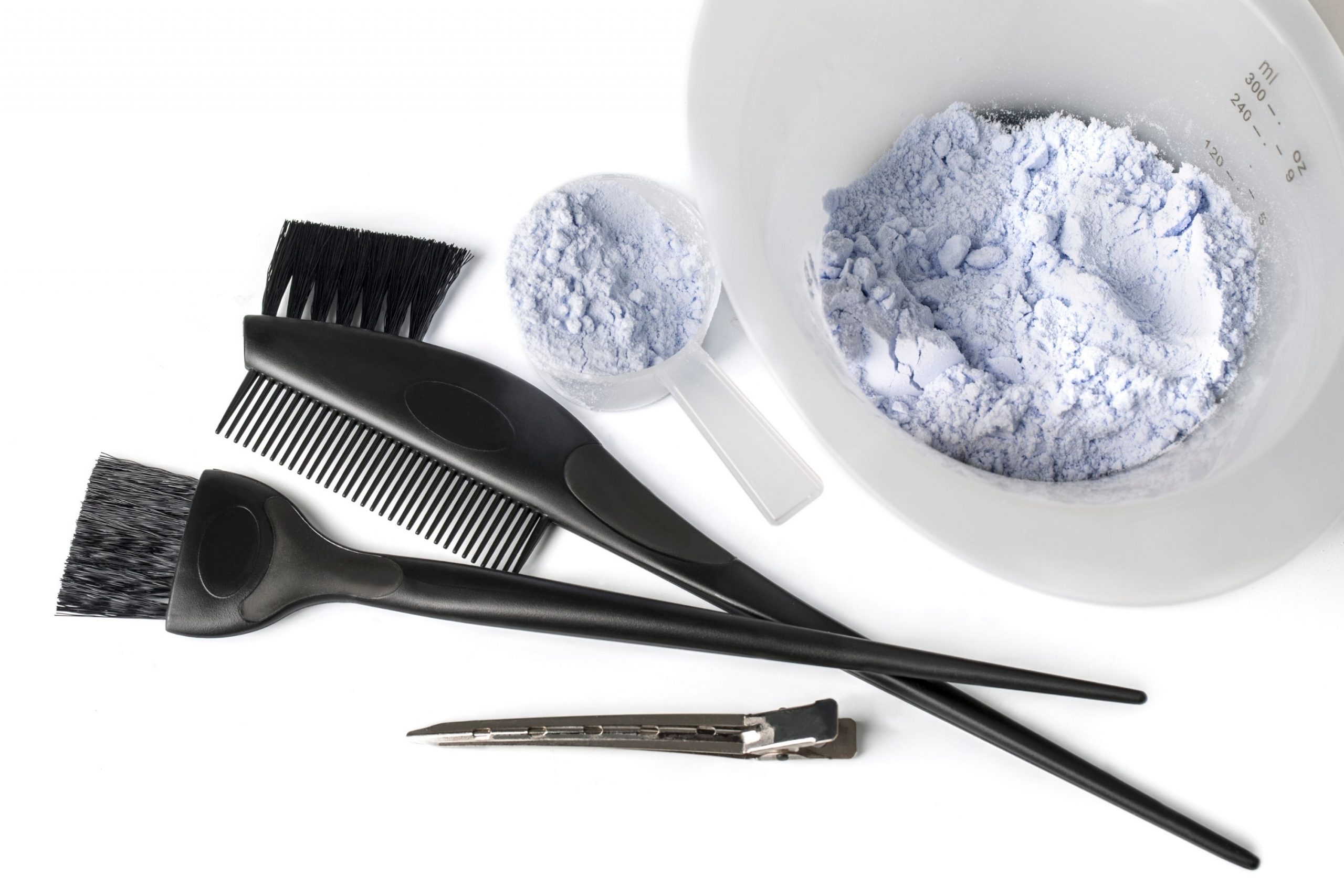 What Can You Do With Leftover Semi-Perm Dye?
Can you save semi permanent hair dye? Well, with this type of hair dye, it's a whole different story! Usually, these dyes are sold in small packets. And only a few brands sell their product in a resealable package.
So when you start asking yourself whether your semi-perm dye can be saved for later, check out what package it comes with. Is it a packet? Then don't hesitate and throw it away. Is it a resealable container? Then it's fine, you can safely keep the dye for later use.
Why do things work this way with semi-perm dyes? See, semi-perm dye does not need peroxide to be applied to your hair. Instead, it reacts to oxygen. This is why, if we don't store this dye in the air-tight container, it will not last long! It will lose its coloring effect and become useless making it impossible for you to apply it again later. This is why semi-perm dyes that come in packets can't be reused after you open them.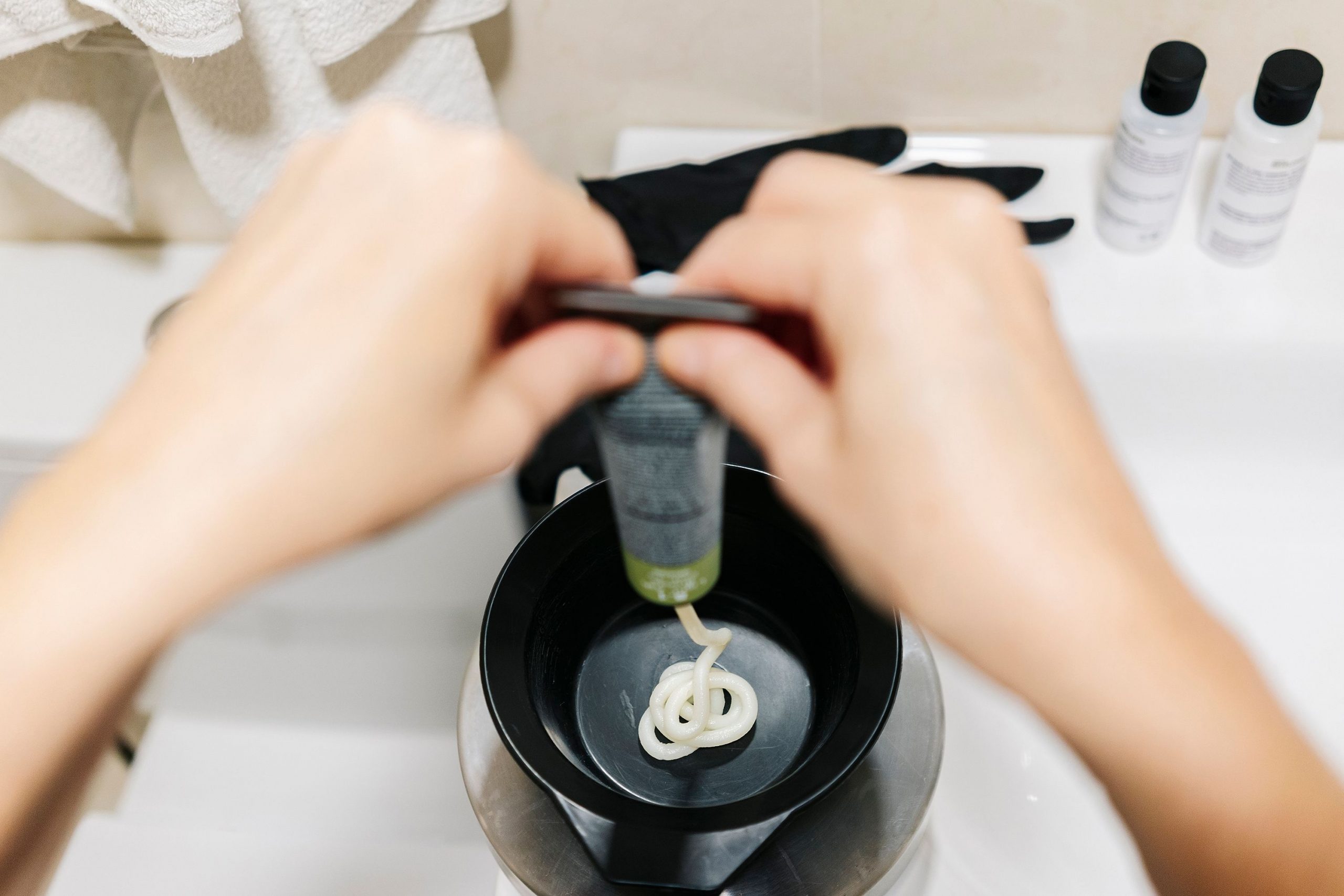 What to Do With Leftover Henna Hair Dye?
In case you belong to those who prefer all-natural hair treatment and styling products including dyes, you might think of shifting to a regular hair dye for henna. And of course, the issue of saving its leftovers will be the same important and bothering for you!
Luckily, henna paste can be saved for later use! So if you want to store your hair dyeing henna paste, we recommend you keep it well protected from light, heat, and air. The best way you can do it is to freeze it!
Simply put your henna paste into a glass jar, heavy plastic, or wrap it with aluminum foil. If you put it in the freezer right after you "terp" it, you will be able to store this homemade hair dyeing product for months with not a single sign of degradation!
Adding Hair Dye to Shampoo : Hair & Beauty Tips
Can Box Dye Be Saved For Later?
When you buy a box dye, the kit contains a dye, peroxide, hydrating oil, and a post-color treatment product. And pretty often, we still have half a tube of dye and half a jar of peroxide left after the dyeing procedure. Which of those can be saved, you may be wondering?
Well, it makes no sense to save the mixed dye since it will stop working after half an hour when blended. So just throw it away. As for the leftover dye in a tube and a peroxide jar, those can be saved. It will be better if you manage to keep them in their native kit box they came in so that you could keep them all in one place together.
So this is what you should do with different types of hair dye for saving it later. As you can see, not all of them can be stored after opening the package, so consider this nuance before buying one for coloring your locks.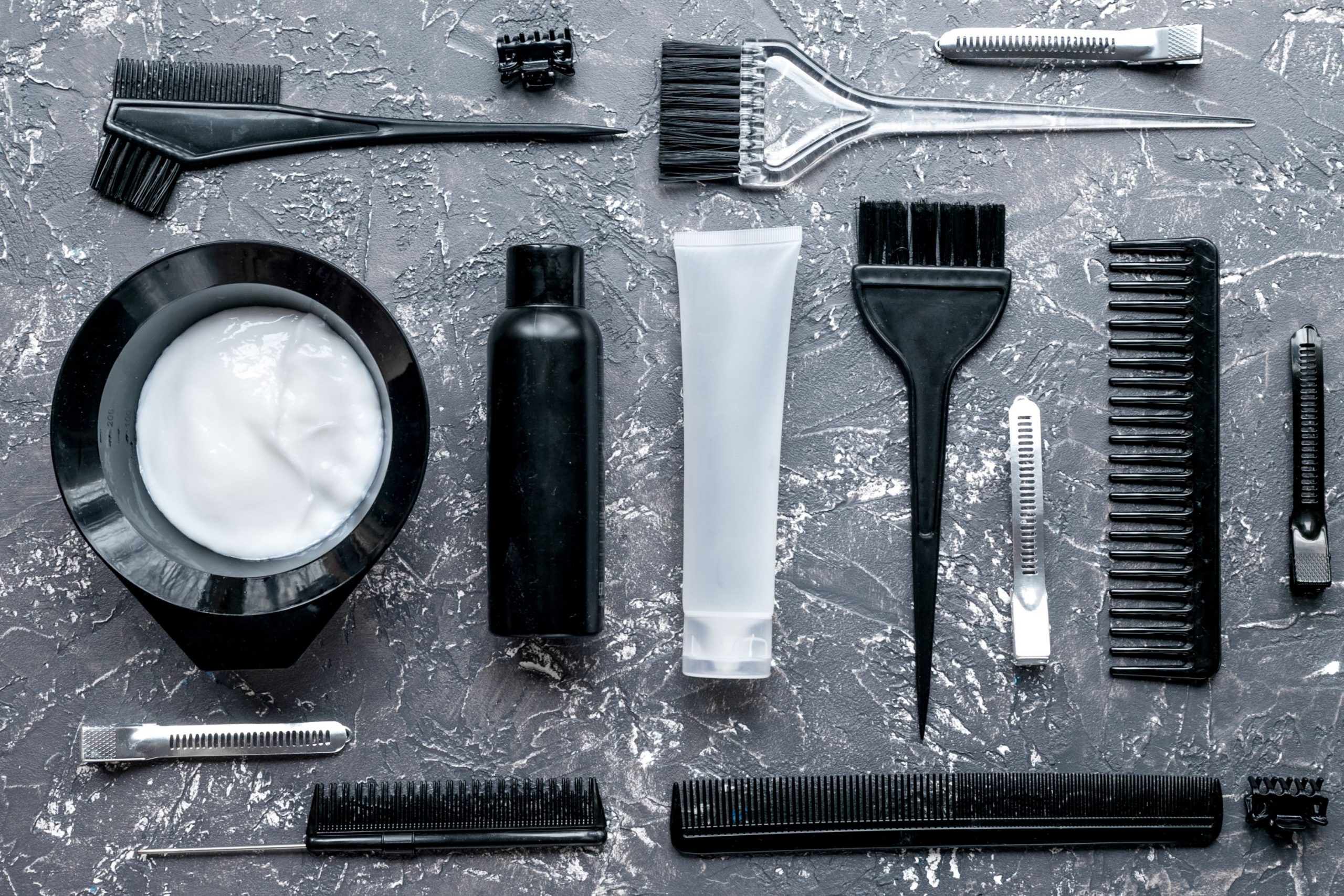 How to Dispose Of Hair Dye Leftovers Correctly?
Hair dyes are all chemical products that are pretty much hazardous for our environment (well, perhaps, except for such natural dyes as henna). So naturally, when you have some hair dye left that must be discarded, you need to do it right so that it is safe for nature and people.
How to dispose of leftover hair dye correctly? Well, there are a few rules you must follow to be honest:
Do not throw your leftover or used hair dye into the common trash bin if it contains chemicals! Instead, discard it into a can that is meant for hazardous waste.
If your dye does not contain chemical components, it is fine if you throw it away into a common trash.
If you have no hazardous waste containers nearby, bring your dye leftovers and containers (e.g. packets and/or bottles) to the nearest hazardous waste collection center.
It will be helpful if you research your local laws regarding the disposal of dangerous and haardous waste.
In some areas and cities, the local municipality offers drop-off points for such a harmful waste disposal. Check out whether you have something similar nearby!
If you dispose of your leftover or used hair dye, especially the chemicals-containing one, this way, you will not only contribute to your environment safety, but you will also make sure that this product will be recycled correctly.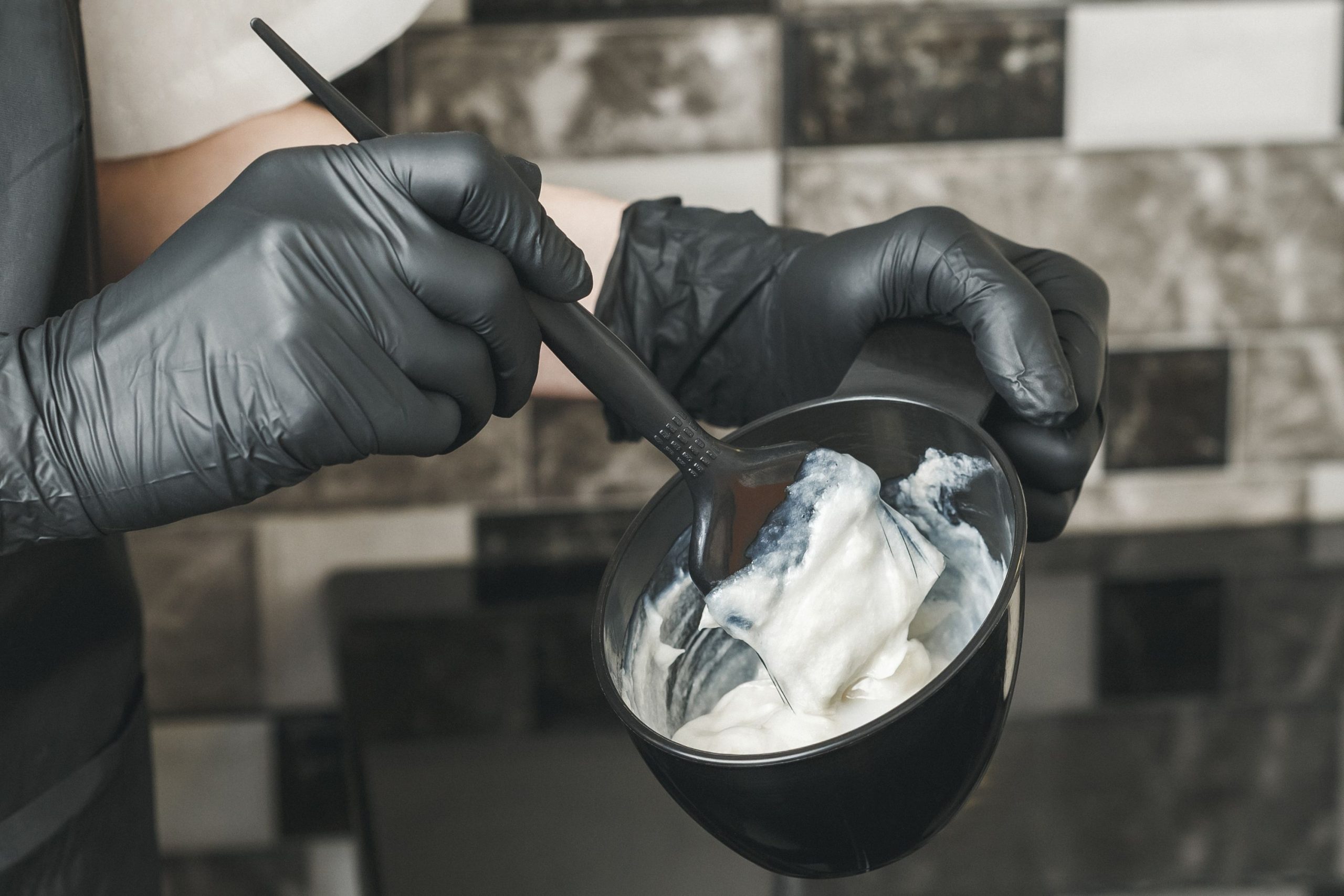 What Else Can I Do to Get Rid Of My Leftover Hair Dye?
You might be wondering what else, except for disposal and recycling, can be done to your leftover hair dye to get rid of that half-full tube safely. Well, if for some reason you don't feel like throwing it away, we can indeed suggest you several handy and quite easy to realize options that you can make use of.
You could share your hair dye with your friend or family member who would like to try changing the color of their hair. Like this, you will be able to use all the dye that is left, but what is even more important, you can turn it into a fun bond-making experience! And the empty bottle left after you use the dye can be simply rinsed and disposed  as usual.
If you have the unopened hair dye kit that can still be used, why not to donate it to the nursing home or an assisted living facility instead of letting it lay around your house? As a variant, the dye can be donated to the women's shelter or a long-term care home – just search for suitable options nearby.
Finally, you can always find a local household waste program. This is another alternative and a great way to dispose the unused or leftover hair dye. All you need to do is to get in touch with your municipality or other local authorities to find out whether they run such programs. If they do, you can simply drop off your dye at that facility. Be sure that they will do their best to make sure the dye is used as it should be!
So, this was our very useful and even more informative guide on what to do with the leftover hair dye. You have learned how to dispose of it correctly depending on the type of the product (e.g. semi-perm or permanent, as well as natural dye like henna). Also, we gave you a few handy tips on what else can be done to your dye leftovers to make them used for good.
Like this, you will now be able to not only dispose of such hazardous household waste correctly, but you will also be able to turn such a usual process as throwing the trash away into something better, for instance, when sharing your half-used dye with someone who might need it!
Frequently Asked Questions
⭐ How long can you keep mixed hair dye?
⭐ Can you use leftover hair dye?
Yes, but only if it's not mixed with peroxide.
⭐ How to dispose of a hair developer?
You'd better discard it to the hazardous trash can.