Stickers are great fun, no matter which type of them you prefer using. In addition, they are the easiest way of decorating your car, guitar, skateboard, or almost any other item to make it recognizable!
However, even the best and high-quality stickers tend to start peeling off after a while, especially if you have been using them actively! And let's be honest, those rolled-up edges are far from being fashionable. Is it possible to prevent it? Yes! And today you will learn how it can be done.
How to Keep Stickers From Peeling Off?
There are many types of stickers on the market these days: snowboarding stickers, car stickers, stickers for laptops and phone cases, and of course, vinyl decals for the walls. So naturally, those that are usually exposed to harsher external conditions (for instance, car stickers or snowboarding stickers) will start peeling off faster than the decals that are mostly used indoors.
You might think that, for extending their time of service, you would need to apply some sort of protective film or lacquer onto the item that has stickers on it, but in fact, things are much simpler. The best way to keep your stickers from peeling off is to apply them properly according to the rules!
How to make stickers stick better using this advice? Well, there is one simple guide we can share with you! As the Illustration shows, sticker makers like CustomSticker.com have already improved the production process. The adhesive layer for permanent use is very sticky to prevent peeling. Besides, the high-quality waterproof and UV resistant sticker materials can also extend the service life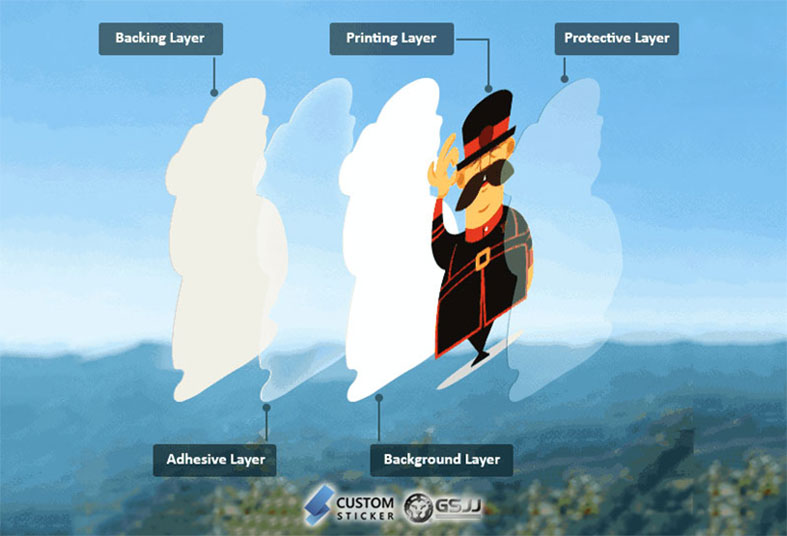 See, stickers are made with a thin layer of adhesive which actually makes them stick to any surface. Nevertheless, dirt, bumps, and air bubbles can prevent your sticker from being applied firmly enough. As a result, it will begin to peel off way sooner than you expected.
This is why, to save your stickers from peeling off too soon, we recommend you do the following:
Prepare the surface that you will apply the sticker to
Apply the sticker
Secure it to make the decal cling better
Examine the result
And now let's see how each of these steps must be taken in detail. With that in mind, you will easily avoid the most common mistakes that lead to stickers peeling off.
Get the Surface Ready
So first of all, you need to prepare the surface that your sticker will be attached to. It does not matter whether it is a laptop, your mobile phone or the phone case, your snowboard, or your car! What you have to do is to clean it.
See, if you stick the decal to the dirty surface, those tiny particles of dust and dirt, as well as grease, will not allow the sticky layer on the decal to do its job and cling to the surface properly. As a result, your sticky beauty will not hold on for long enough.
So grab some cleaning spray and a clean rag, and wipe the surface to clean away all the dirt and dust, as well as the cleaning residue. If the surface is particularly dirty, wipe it twice.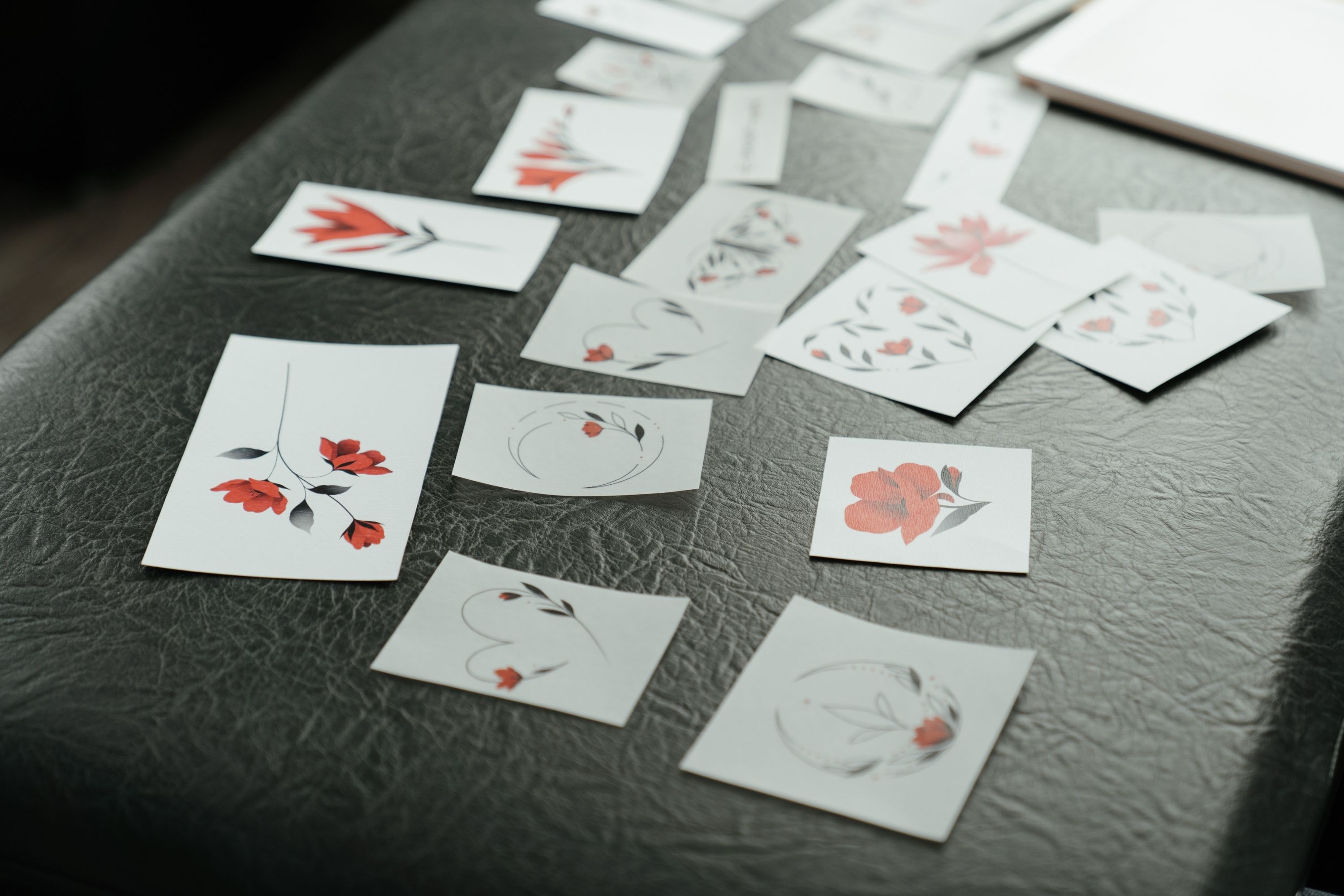 Apply the Sticker
Now it is time to apply the sticker! Accurately remove the backing from it and position the decal over the surface with your hands. Press the sticker to the surface gently and smooth it out using your fingers.
By the way, we recommend you think in advance where exactly you want this sticker to be since if you apply it, then take it off, and then apply again to find the ideal spot, its adhesive layer will get weaker thus making the decal stick less firmly!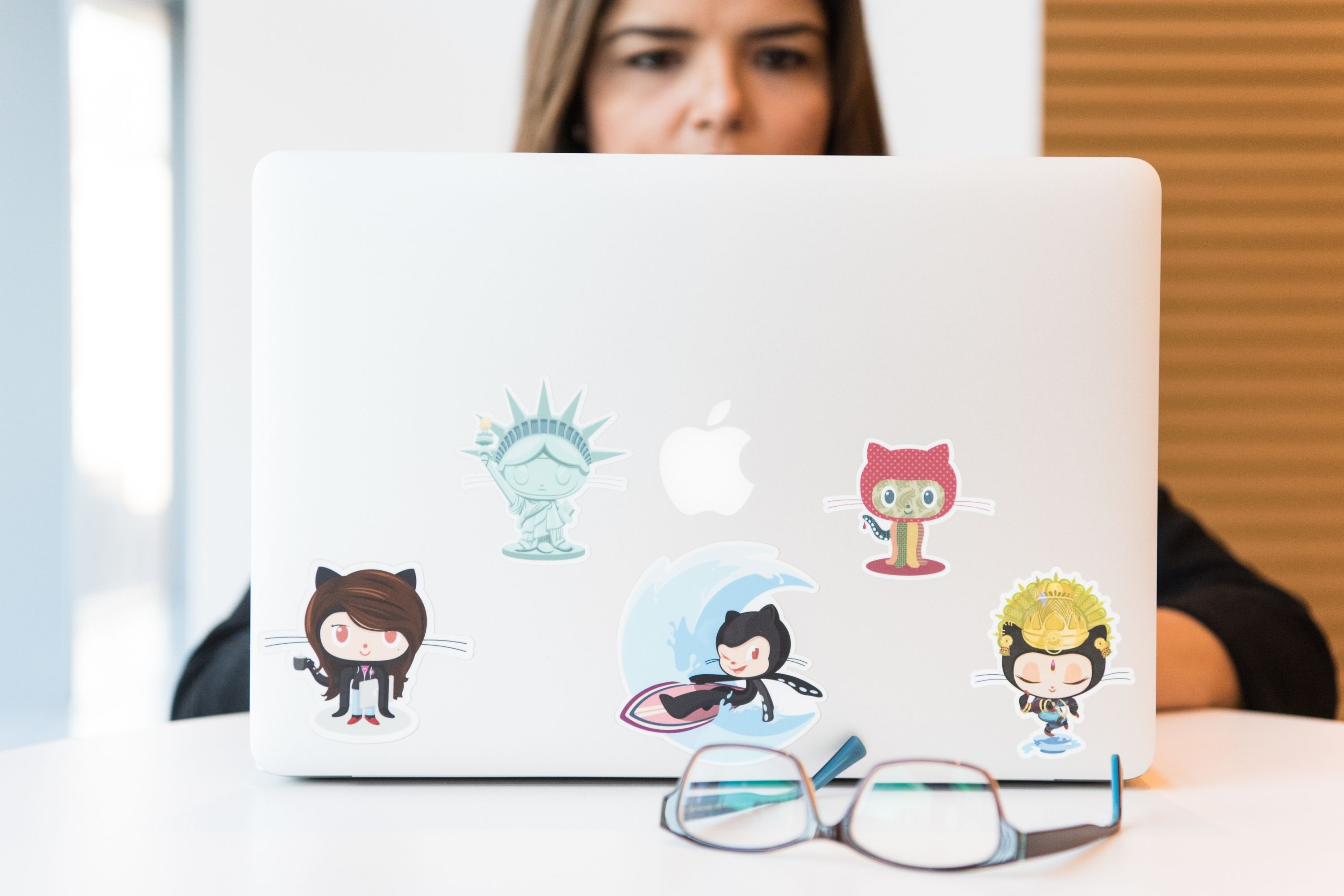 Make Sure It Is Fixed
Now you need to fix the sticker on the surface to make sure it clings perfectly. For that, you will need a piece of wax paper and an old credit card. So after the sticker was applied, place a piece of wax paper over it for protection, and smooth the decal down using your credit card. Press down firmly on the card, don't be afraid to damage the sticker since wax paper is protecting it!
Also, remember that you need to hold the card perpendicular to the surface. Like this, you will manage to push air bubbles out from underneath the sticker! And of course, don't forget to press down the edges to prevent them from peeling off.
Waterproof Sticker Issues SOLVED
Final Touch
After you are done, remove the wax paper and examine your sticker for any air bubbles. If you spot any, pierce them with a safety pin and push the air out with your fingers. Remember that those bubbles are the greatest peel-off disaster and hazard!
With these recommendations, you will be able to apply any sticker to any surface easily. However, if you are going to stick it to an oddly shaped surface, or if your sticker is way too big, ask someone for help when applying it.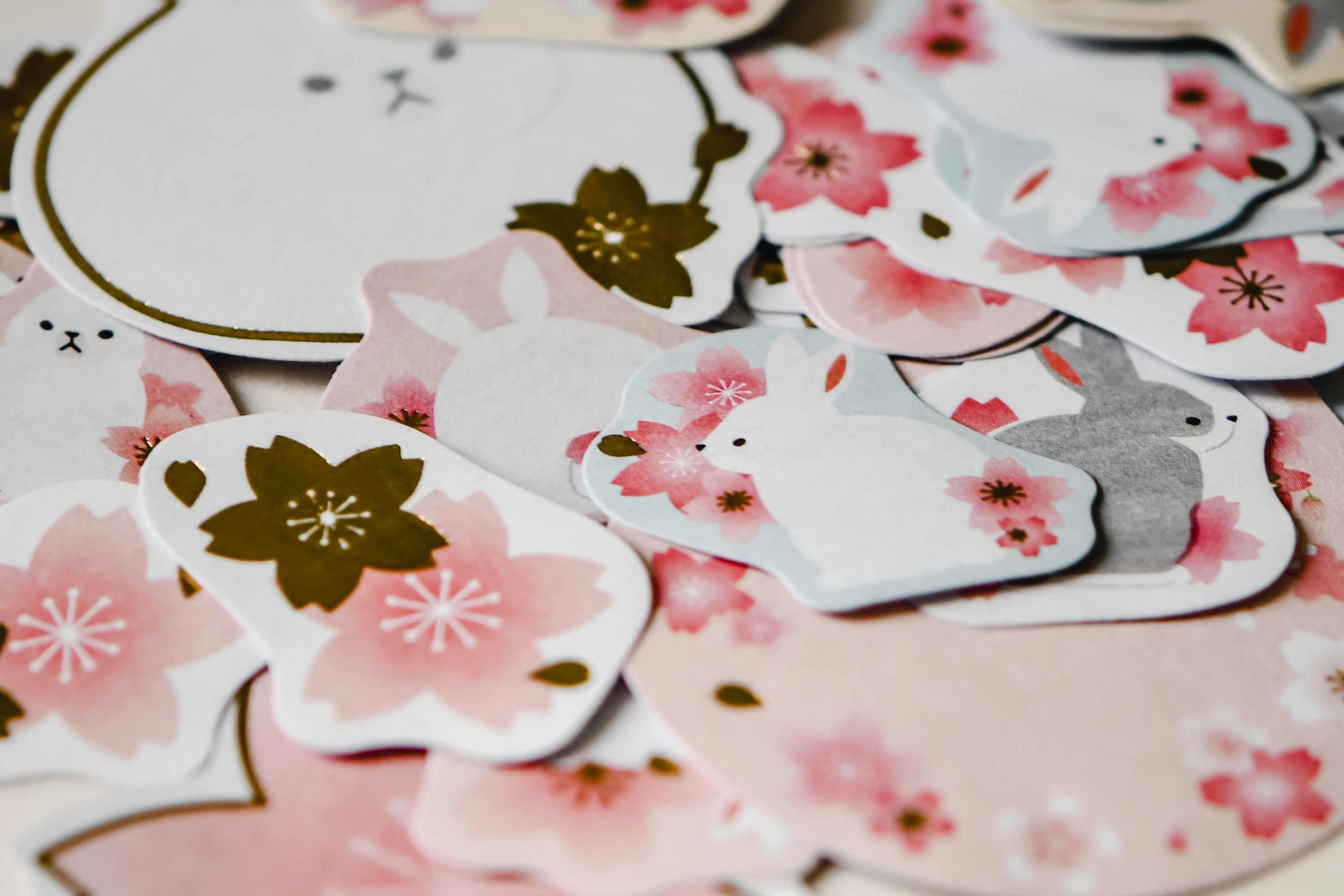 How to Prevent a Vinyl Decal From Peeling Off the Wall?
Vinyl decals are great if you want to refresh your room's look but you are not into massive decoration projects that involve painting and other "dirty work". However, quite many of those who decided to try this method report that their vinyl wall stickers tend to unstick from the surface!
So how to keep vinyl stickers from peeling off your walls? Well, in fact, the procedure is pretty much the same as the one used for the small stickers for laptops, phones, etc. Only this time you will be dealing with a way bigger decal, so probably you might need some help from your family or friends!
Start with cleaning the wall. VOCs can be easily cleaned with baking soda or alcohol, for example. Also, you can try another method: if the decal is peeling on the edges, peel a bit more than what's already lifting and apply the Enhance Adhesive Cleaning. However, this method will only work if the wall was mostly clean when you began.
Here is another way of how to keep stickers from peeling off walls for you. Just warm the decal! Adhesive gets activated with heat so if the decal is peeling off, perhaps, the wall was too cold when you applied it. Using a hairdryer, warm the wall sticker and push it down to smooth it to the wall. Again, this option can only be used if the decal was initially applied onto a clean wall.
Finally, if your decal doesn't want to stick back to where it belongs, you may use the last solution. That's the glue. Yep, sounds like cheating but what else can you do?! Only make sure you will be using a removable adhesive glue for keeping the decal on the wall. This glue is not pricey (2-13 dollars) and it will hold the sticker right where you apply it.
So this is how to keep stickers from peeling easily and with minimal expenses. Since you also learned what causes them to peel off and how to prevent it, applying stickers to any surface will not be a big deal for you anymore! And remember that certain types of wall paint will not let the stickers cling to them, so keep that in mind when choosing what decal to buy.
Frequently Asked Questions
⭐ How to keep stickers from peeling off the laptop?
Wipe the laptop surface with alcohol or antiseptic wet wipes before you apply stickers.
⭐ How to keep helmet stickers from peeling off?
Try to put soapy water on helmet. It will not just help to remove all the air bubbles but it'll also prevent the sticker from peeling.
⭐ How to keep stickers from peeling off glass?
If you need to apply a sticker on a water bottle, wipe it with alcohol first. It will remove dust and grease from the surface making the sticker cling better.
⭐ How to keep bumper stickers from peeling?
Clean them regularly to remove dust and grease, and apply a silicone or teflon-based polish for extra protection.