Let's dive into a city that's practically a love potion stirred by the hand of a mischievous Cupid. Edinburgh, the Scottish charmer that could melt the frostiest of hearts with a single bagpipe serenade. Now, we're not here to dish out the usual "top 10 things to do" spiel.
No, dear lovebirds, we're taking you on a whimsical adventure, hand in hand with your better half, through the nooks and crannies of a city that oozes romance like a leaky teapot oozes tea. So, fasten your seatbelts—well, kilts, actually—as we traverse the cobblestone pathways to unveil Edinburgh's secrets of love, laughter, and plaid-clad passion.
As an added tidbit, we also want to help make your romantic getaway as smooth as possible, thus we recommend you book an airport comfortable taxi to Edinburgh airport to ensure that the beginning and end of your trip is just as special as your love. With reputable providers such as AtoB Transfer, you are guaranteed the perfect ride by AtoB airport transfer every time.
With a wide range of vehicles, you can even treat your SO to a luxurious first-class ride, that will definitely get both of you in the romantic mood. Whatever it is, be sure to book your Edinburgh airport taxi in advance and get the best possible deal.
1. Smooch at the Castle: Where PDA Meets History
Edinburgh Castle, the grand old dame perched on a rock, isn't just an ancient fortress—it could also be considered a hotbed of romantic vibes. Climb up, but beware, the winds could mess up your hair more than a tempestuous romance.
Hand in hand, wander through its chambers and whisper sweet nothings that bounce off the stone walls like echoes of love from centuries past. And if you time it right, the One O'clock Gun salute might just be Edinburgh's way of saying, "Hey, lovebirds, smooch away!"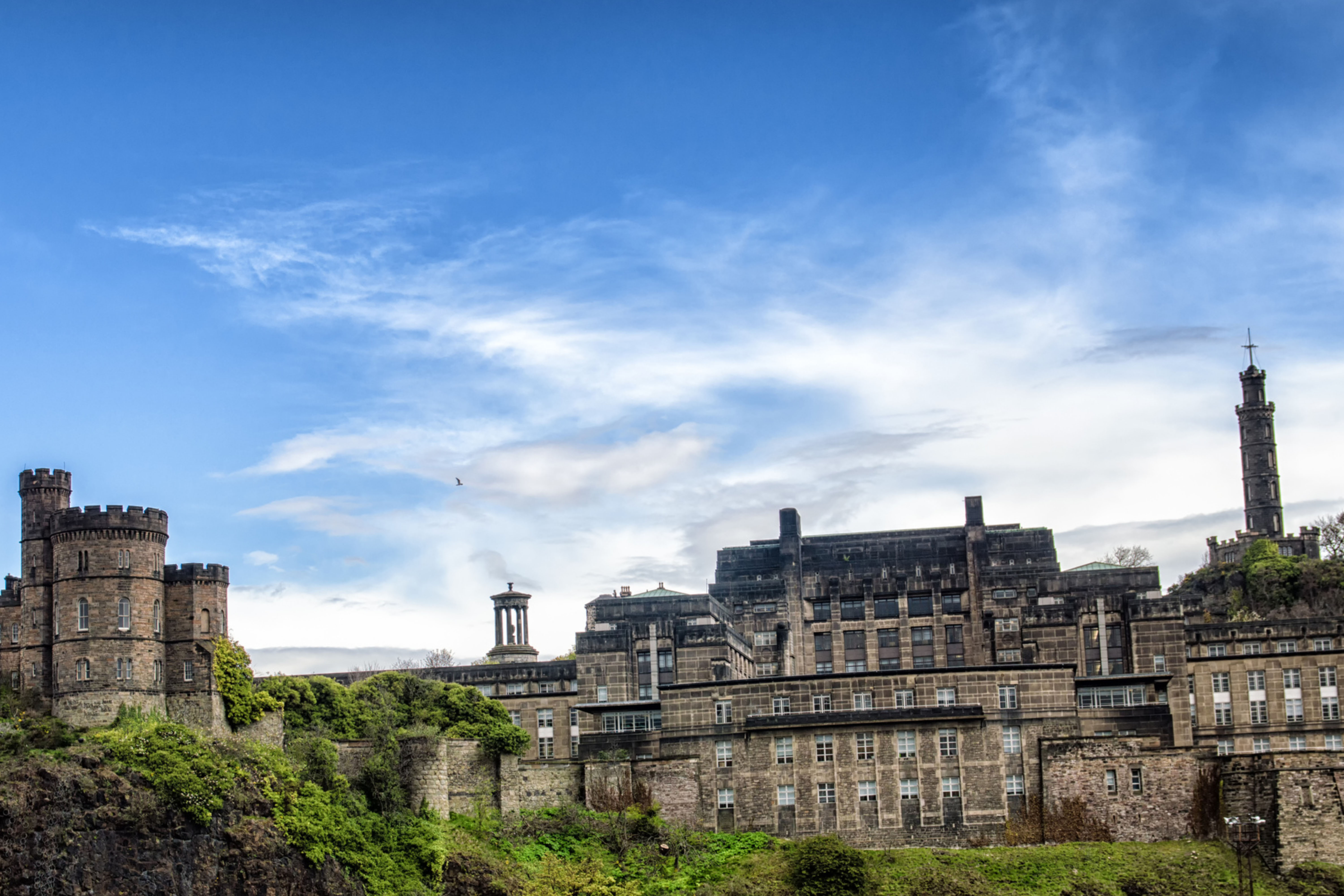 2. Stroll and Swoon: Royal Mile Saunter
Hold onto your partner and your purse as you saunter down the Royal Mile, where kitschy tourist shops vie for your attention alongside genuine historic gems.
Duck into Mary King's Close for a journey into underground nooks that saw love and life's chaos unfold in equal measure.
3. Sunrise Shenanigans: Calton Hill's Morning Show
Who needs Netflix when Calton Hill offers a free and better spectacle at sunrise? Rise, book an airport taxi and shine, or snooze and lose the chance to witness the sun paint the town pink, when the weather is right, of course. With a panoramic view that spans from castles to hamlets, it's like nature's way of saying, "See, lovers, the world is your oyster!"
4. Museums and Mirth: Love, Scotch, and Literature
Edinburgh's museums aren't dusty old shrines to history—they're love letters bound in bricks and mortar. The Writers' Museum tips its hat to literary romantics, while the National Museum of Scotland whispers tales of love through the ages.
Give a knowing nod as you stroll through, because love, my friend, is timeless.
5. Foodie Frolic: Scotch Eggs and Sweet Nothings
Food is love, and Edinburgh's culinary scene knows it well. Hire an airport transfer and dine at The Witchery, where candlelit tables make every dish a tête-à-tête, and your partner's smile is the dessert.
From haggis to haute cuisine, Edinburgh's menu is like a metaphor for love—sometimes surprising, always delicious.
6. Whisky Whispers: A Liquid Love Story
Fancy a tipple, or two? Reserve Edindurgh airport transfer and head to the Scotch Whisky Experience, where the golden liquid waltzes with tales of Scotland's soul. Sip, savor, and share a chuckle, for just like love, each whisky has its own character that warms you from the inside. Don't have too many, though!
7. Blossoming Love: Picnic at the Botanic Garden
Nature is love's playground, and the Royal Botanic Garden is the perfect spot for a secluded picnic. Amidst blooming flowers and rustling leaves, let your love bloom like the blossoms around you.
Because, like relationships, gardens thrive with a little care and attention.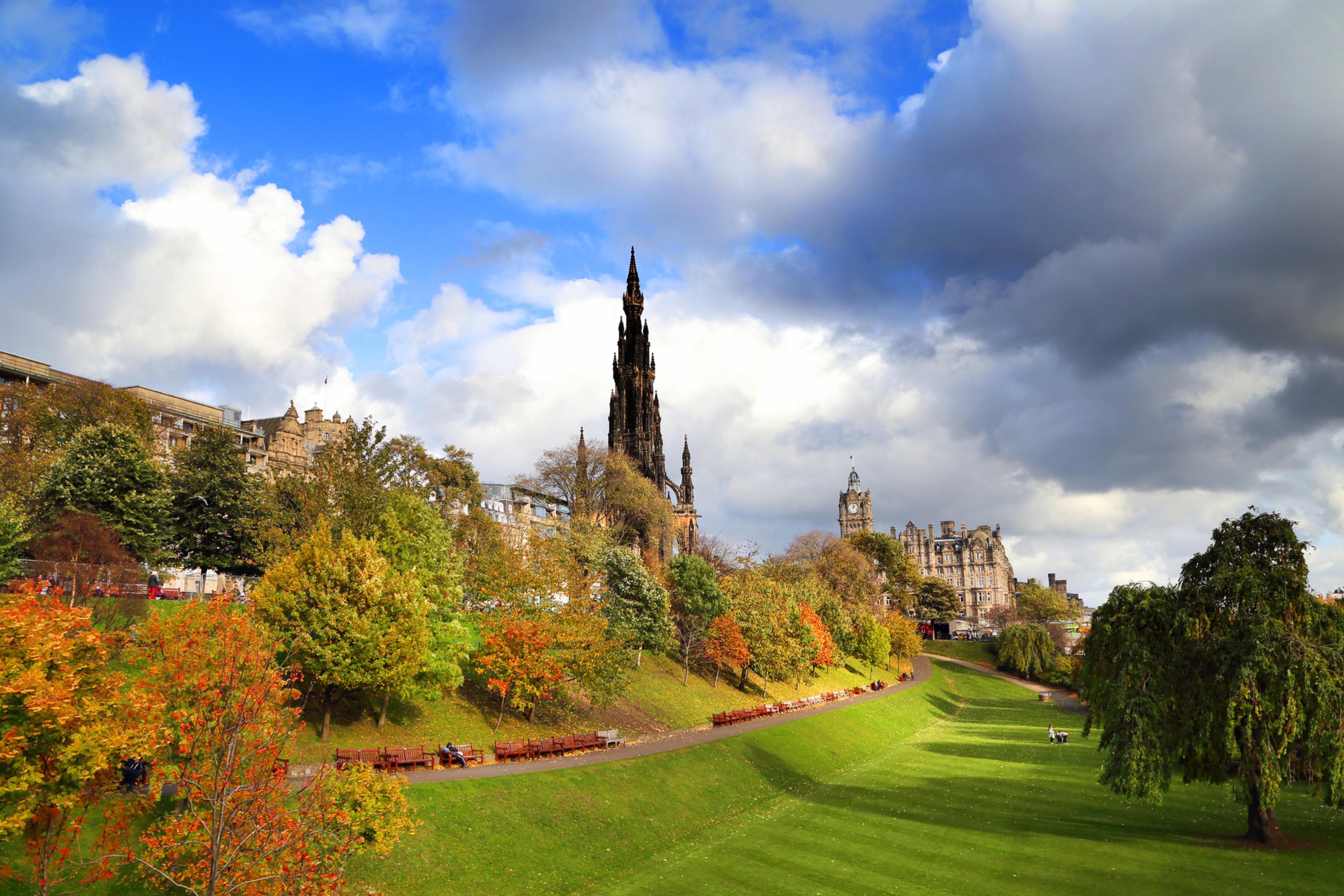 8. Canal Cruise: Bobbin' Along on Love Waters
Ahoy-hoy! Set sail on the Union Canal, where romance drifts along with the gentle currents. It's like a relationship condensed into a single boat ride—sometimes calm and serene, other times navigating unexpected twists and turns.
9. Love's Summit: Arthur's Seat Adventure
Embark on a hike up Arthur's Seat, where reaching the top feels like conquering all of love's obstacles together. The panoramic view is worth every huff and puff, just like the journey of love is worth every up and down.
10. Jazzy Nocturne: Moonlit Melodies for Two
Wrap up your days with jazz and romance, as Edinburgh's cozy jazz clubs set the mood for cuddles and cocktails. The aptly named "Jazz Bar", the "Voodoo Rooms" and the "Cabaret Voltaire" are all local favourites, definitely worth a try.
Remember, relationships are a bit like jazz—they have their smooth harmonies, spontaneous riffs, and the occasional dissonance that only adds to the melody.
The Afterglow: A Love Letter to Edinburgh
As your love story in Edinburgh finds its final chapter, remember that this city isn't just a backdrop—it's a supporting character that sprinkles a little extra magic on your journey.
With whispers from cobblestone streets, embraces from ancient castles, and stolen moments amidst lush gardens, Edinburgh isn't just a destination; it's a sentiment.
So, dear readers, whether you're a hopeless romantic or a skeptic converted by Edinburgh's charms, this city is an invitation to pen your own tale of love, laughter, and maybe even a plaid-clad adventure or two. After all, as Haddaway would croon, "What is love? Baby, don't hurt me." In Edinburgh, love doesn't hurt—it heals, enchants, and leaves you smitten in the heart of plaid paradise.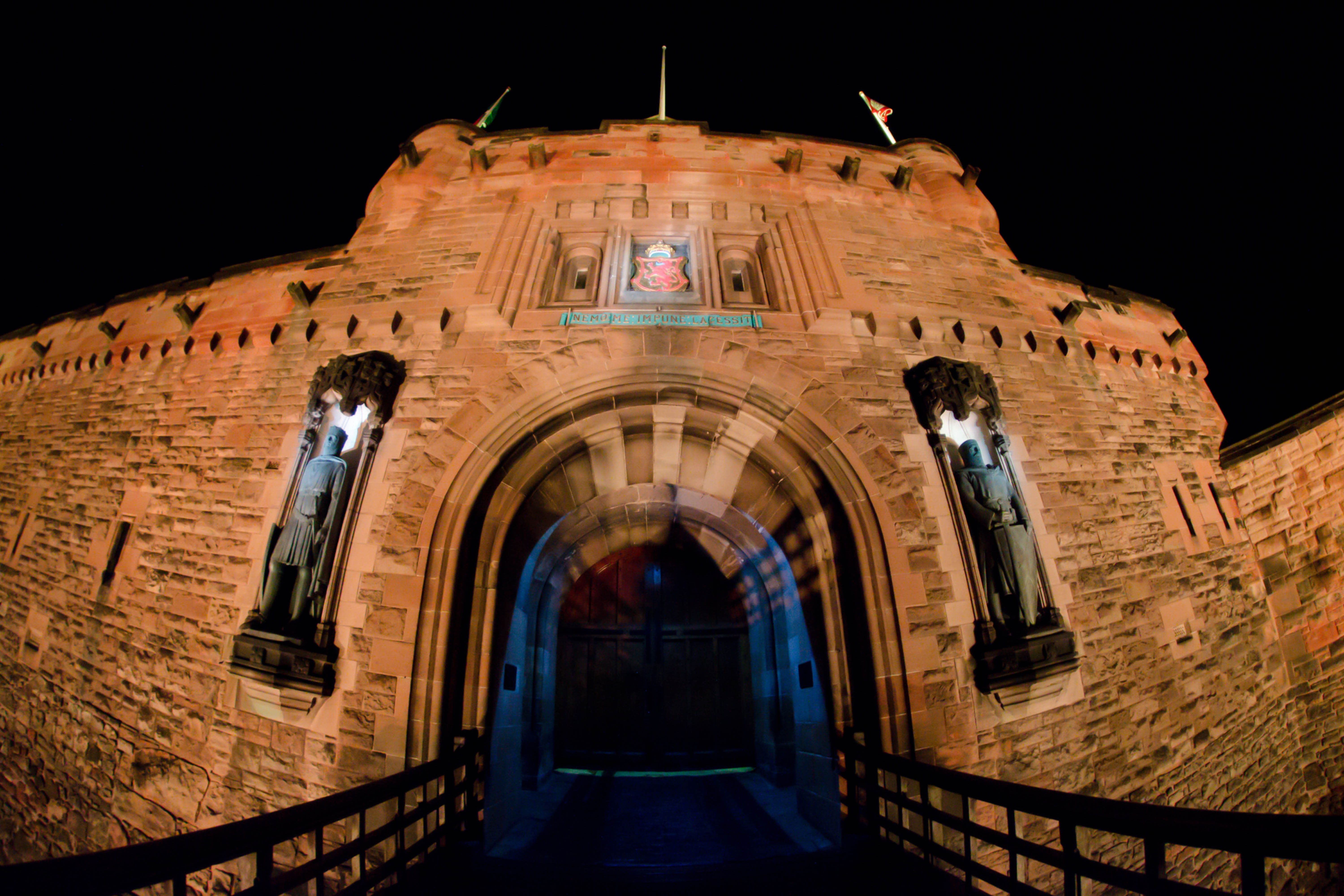 The Plaid Finale: Where Love Writes its Own Legend
Edinburgh isn't just a city; it's a rom-com just waiting to happen. With its ancient whispers and modern charms, it's like a wink from the universe that says, "Madame Love, it's time for your close-up."
So, take your partner's hand, book your AtoB airport taxi, brave the unpredictable weather, and let Edinburgh be your stage, your script, and your co-star in a romance for the ages.
With each cobblestone step, each mist-kissed glance, and each laugh echoing through history, you'll find that love, in Edinburgh, is a feeling that doesn't just flutter—it soars.