Sweet corn is probably one of the most wide-known vegetables that were used since the 1770-s in America.
Today it is consumed in many ways, as a part of different dishes or being simply boiled. Besides, this sweet vegetable is very nutritious and healthy so no wonder that people want to know how to keep corn fresh at their homes.
If you are one of them, in this article you will find all you would like to know about storing corn!
What Do We Know About Corn? Its Usefulness and Benefits
Sweet corn has been known ever since the native American Indians tribes. This vegetable is, in fact, a sort of mutation of the field corn and, unlike its counterpart, it is picked and consumed when being still immature.
This vegetable has a great positive impact on our health, too.
When eating corn regularly, you reduce the risk of having anemia. Also, it gives you more long-lasting energy (which is good for sports lovers and athletes, by the way!) and makes your skin look better. Corn stabilizes our blood sugar and cholesterol level and is true magic for those who are underweight!
Sweet corn contains a lot of sugar which makes its beans sweet and tasty, and also this corn sugar tends to turn into starch after a while which makes it very hard to store the corn.
That is why corn on the cob storage is a great point of concern for so many people.
Is it possible to keep corn longer or even preserve it at all? Let's find it out!
Corn On the Cob Shelf Life
Because of the high contents of sugar which turns into starch after some time of keeping, storing fresh corn on the cob is not an easy thing to keep for a long time.
However, there is still a couple of tricks that can help you to extend its durability period.
How long does corn on the cob last, you may wonder?
Well, normally raw corn when being kept according to the rules of storage can last two or three days refrigerated at most. 
To make it last longer, cook the whole corn and it will remain eatable for up to five days.
It is also possible to freeze some corn with the cob and make it durable for a maximum of eight months!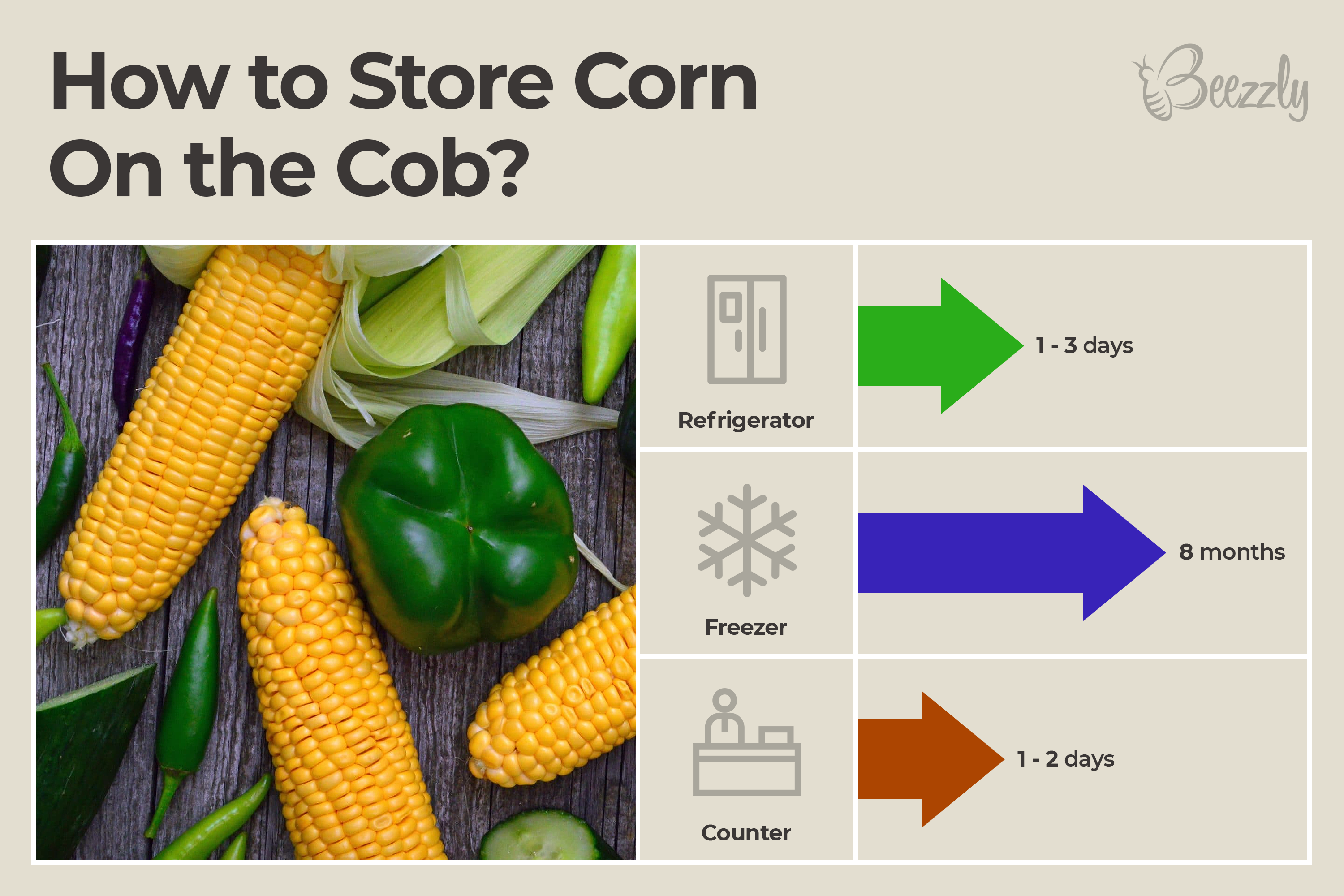 The Signs of Corn Spoilage
Cor, as you already know, is a demanding and tricky vegetable when it comes to storing it at home. And it's not a rare thing that people find their corn cobs rotten even in the fridge!
How to define whether your corn is still ok or the time has come to cast it away?
If you keep the corn in its husks, examine them attentively. If you see any brown spots or mold, or if the silks on the tip of the corn turned moist and dark and the kernels turned brown, too, then it is time to discard the vegetable because it is not consumable anymore.  
Storing Corn On the Cob. Tips and Rules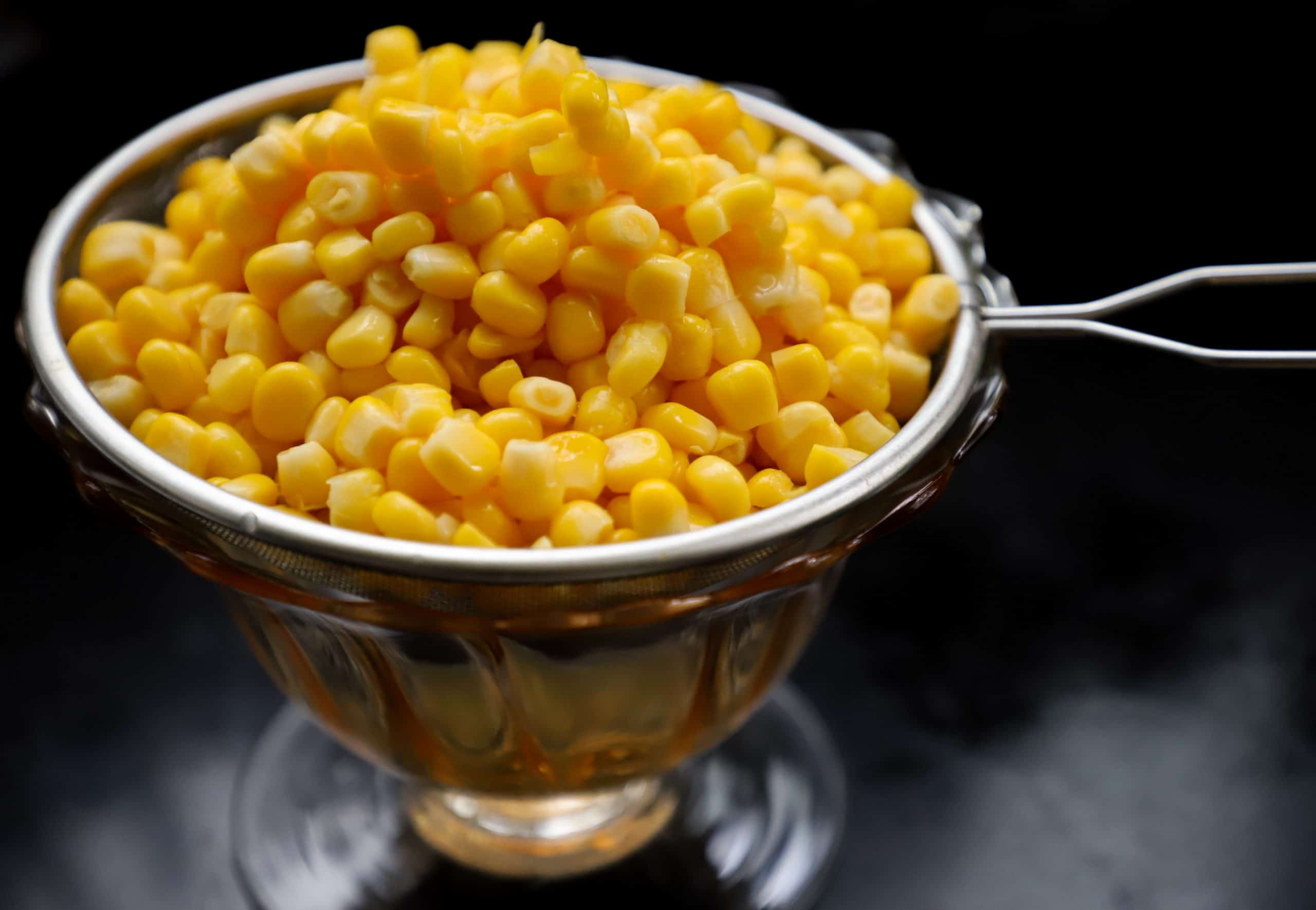 So what and how to do to prevent fresh corn on the cob from rotting and spoiling too fast?
There are several different ways of how to store sweet corn and keep it fresh and juicy longer. Everything depends on whether we are talking about fresh, cooked or frozen corn.
Storing fresh corn on the cob
To preserve the fresh vegetables longer, start with leaving their husks on. What about dirt? And the worms, you may ask? You see, corn, once being harvested, starts drying out because its sugars turn into starch. The husks, when being left on, let the corn remain moist. So if you don't want to find a wrinkled yellow mummy in your fridge later, leave those husks in peace. Don't touch them at all!
Otherwise, if you removed the husks or if you bought corn with them already removed, it will have to be consumed in two days.
What's next? After you bought the corn and ensured that it has its husks on, don't wash it. Instead, put the corns into an airtight plastic bag or tank and remove the maximum of air from it. 
Then leave it to refrigerate in the section for veggies.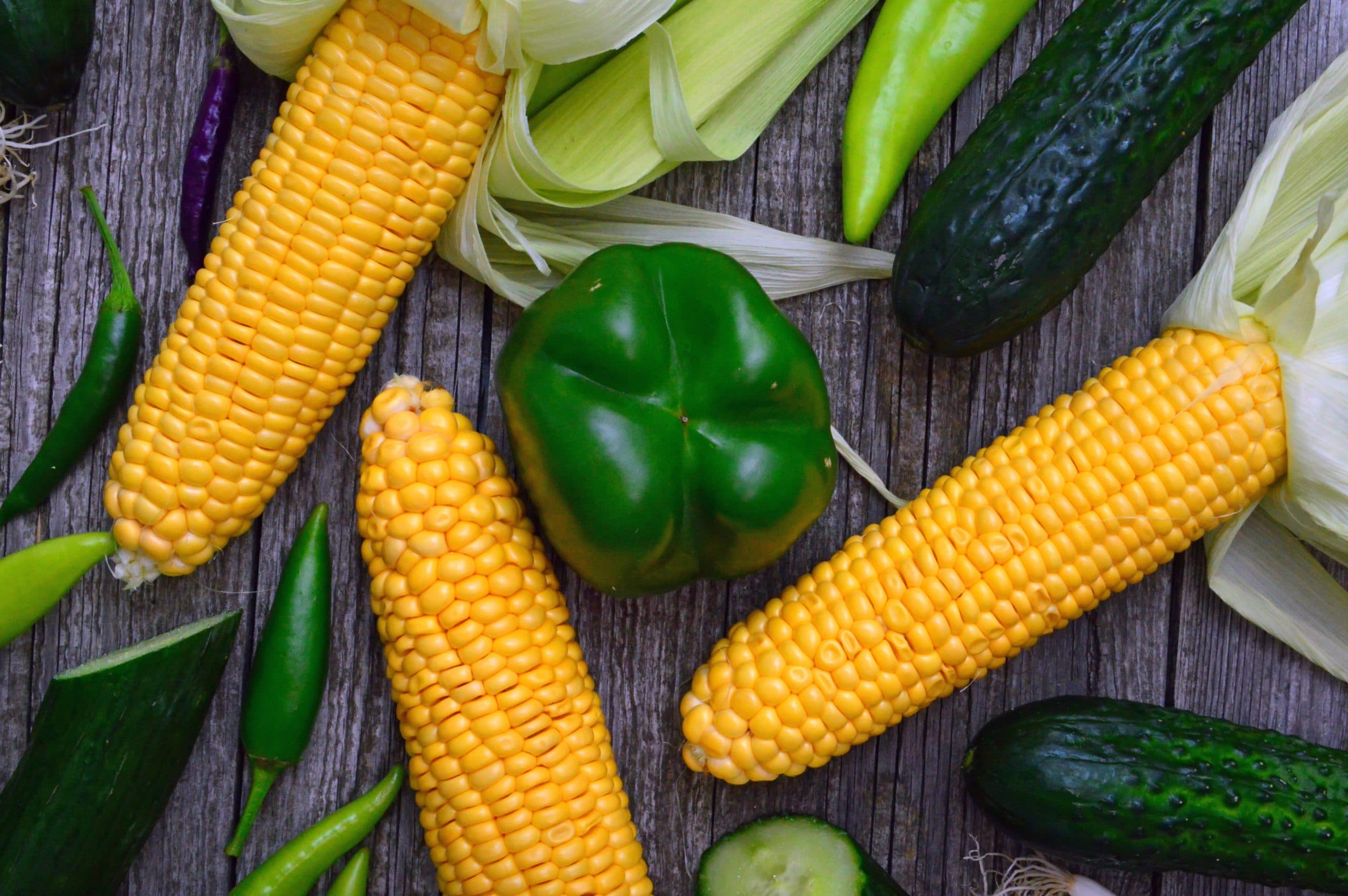 Remember that you must consume corn within one week after it was refrigerated!
Should fresh corn be refrigerated anyway?
Well, it is the most optimal way to make it live a bit longer but only if you are planning to cook it within one or two days. If not, it's better to look for other preservation ways that allow keeping the corn last longer.
How to freeze fresh corn with the cob
The best way for the corn to last the longest is to freeze it.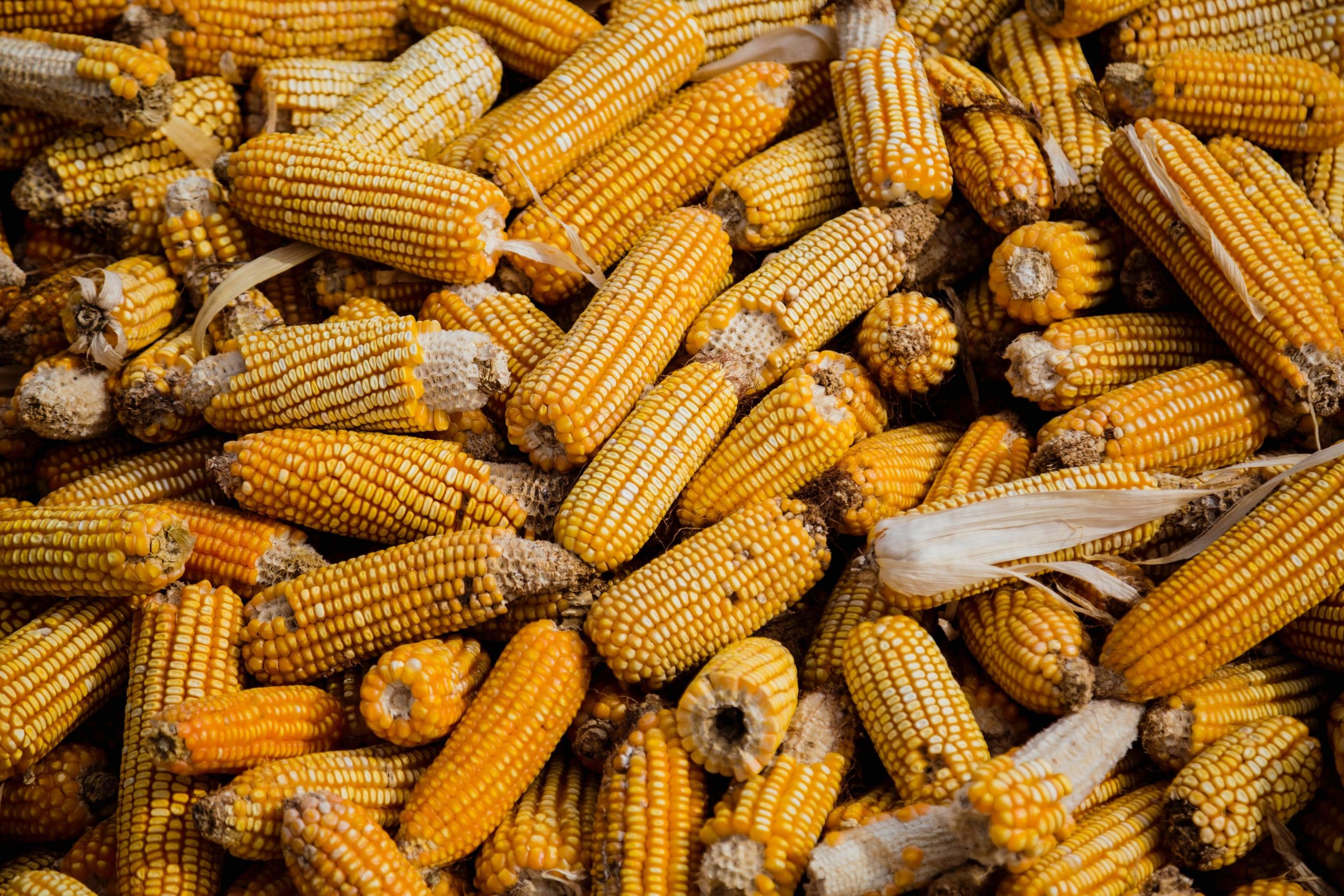 For storing sweet corn frozen, peel off the husks and blanch the corn. You can boil it whole or cut in two, as you wish. Only keep it boiling for about ten minutes, no longer and no less.
When blanching is over, drag the vegetables to the cold water and leave there for thirty seconds approximately to cool down.
Now drain the veggies carefully and ensure that there is no excess liquid left on the corn.
And finally, pack the corns into plastic bags or tanks and toss them into the freezer.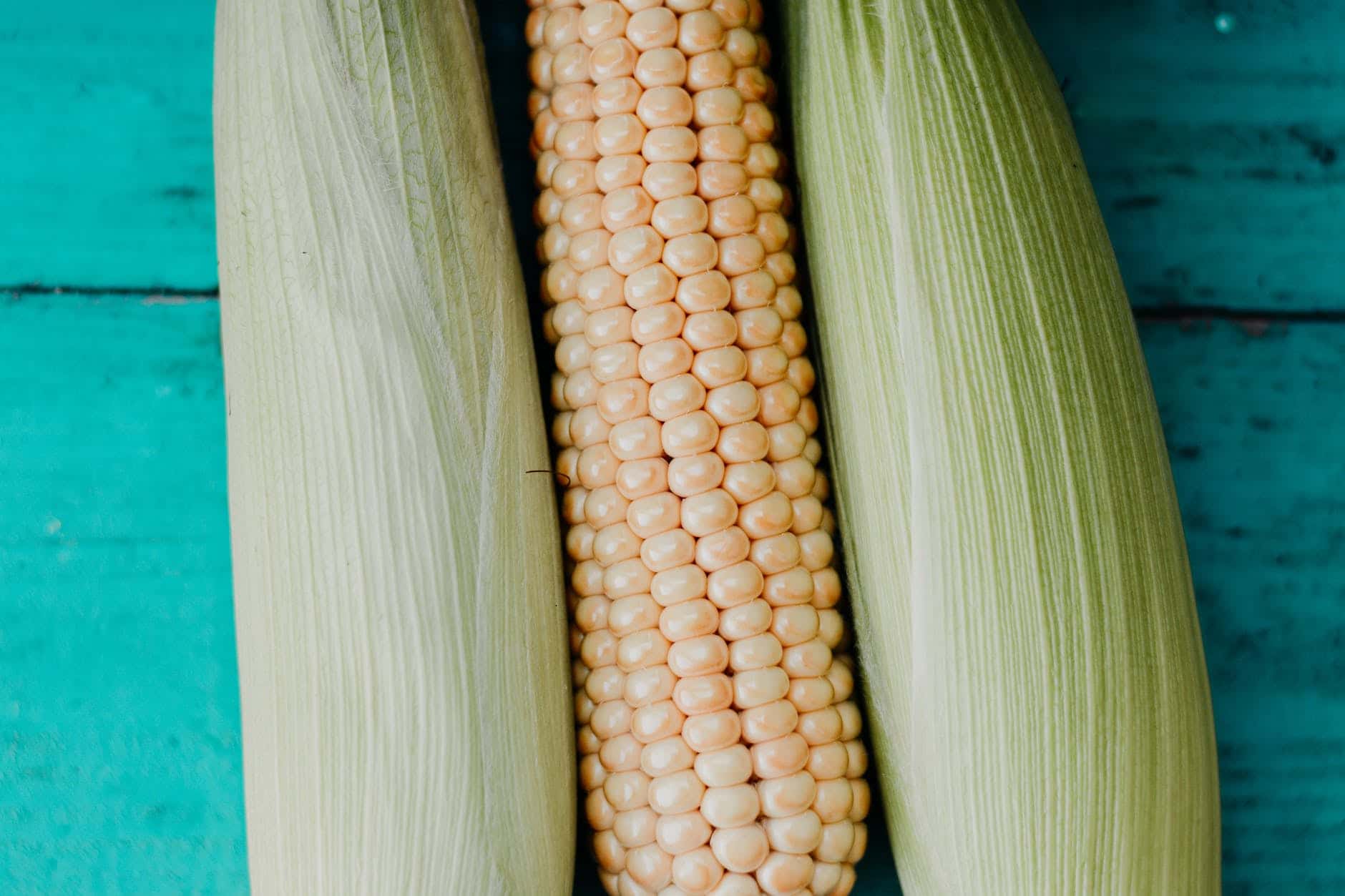 When being preserved this way, your corn will remain fresh for up to a whole year!
If you don't want to fiddle with defrosting whole corn ears, you can freeze its kernels only. For that, blanch your corn for about two minutes or a bit longer, cool it in ice water and drain. And then, slice off the kernels and freeze them as usual.
How to store cooked corn on the cob?
If you cooked too much of corn and want to keep some, stack the leftover ears to the airtight tank. Also, you can cut the kernels off if you want to preserve only them.
And remember that you must consume the leftover cooked corn on the cob within three to five days at most!
How to Store Corn On the Cob In the Husk
Storing fresh corn on the cob in its husks keeps the necessary moist allowing to prevent the vegetables from drying out and keeps them fresh and tasty longer.
How to Freeze and Store Sweetcorn
To store corn on the cob like that, simply don't remove its husks and don't even wash it.
Just take a sealed plastic bag or tank and put the corn ears inside. If you use a zip-lock bag, ensure that you squeezed the maximum of air from it.
When the corn is inside, simply toss it to the vegetable drawer in your fridge!
What to Do With Corn If I Have Too Much Of It
Summer is the traditional season of corn. It appears everywhere and the corn flavor can be sensed from almost any house.
How to preserve and freeze corn for 3-4 months | easy method of storing and freezing sweet corn
And even though it is not something that happens often but still, people sometimes get stumbled when they realize that there is too much corn in the refrigerator and, what is even worse in this situation, they have not a single idea of what to do with all that "fortune"!
Recognized yourself? Relax, we know how to free your kitchen and refrigerator from those yellow things!
Be ready to treat your family and guests with a new summer menu that will quickly win everyone's heart!
Chili-lime corn
Roasted corn generously brushed with butter, mayo, and grated cheese on top will fill the kitchen with its spicy flavor that nobody can resist. Use it as a side dish with meaty foods or eat as it is.
Corn and bean salad
A perfect and fast way of soothing hunger. Mix corn and beans with your favorite veggies and top the salad with feta cheese to highlight the savor. Another good thing about this dish is that it is safe for freezing.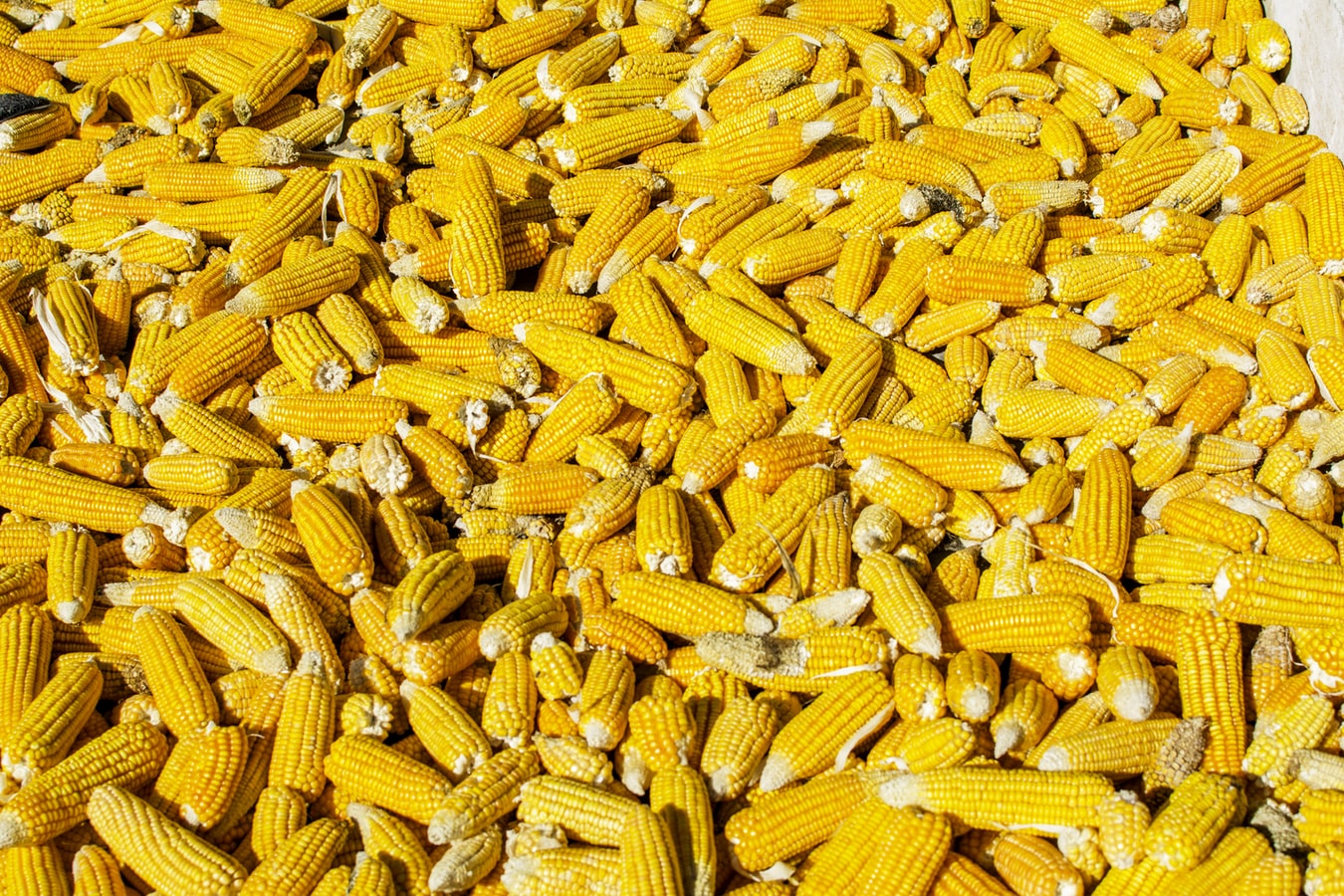 Mexican style street corn
An extremely simple dish that will become your staple for sure. It will let you skip the necessity to waste time on boiling water to cook the corn – just place it on the grill and, when it's ready, smear with the blend or mayo, chili powder, and garlic. 
Pappardelle with corn
This thick flat pasta will mix perfectly well with corn and marinated tomatoes. 
Corn and cheese chowder
This traditional American hearty soup must be served in a bread bowl where the creamy content joins sweet corn and two kinds of Monterey cheese. The bad thing is that you can't place it to the fridge… but hey, is that really bad?
Cornbread
We couldn't skip his recipe, of course! The creamed and porous bread is best to be eaten hot right from the skillet, but if you want to save some for later, wrap it and refrigerate, but it's also good for freezing.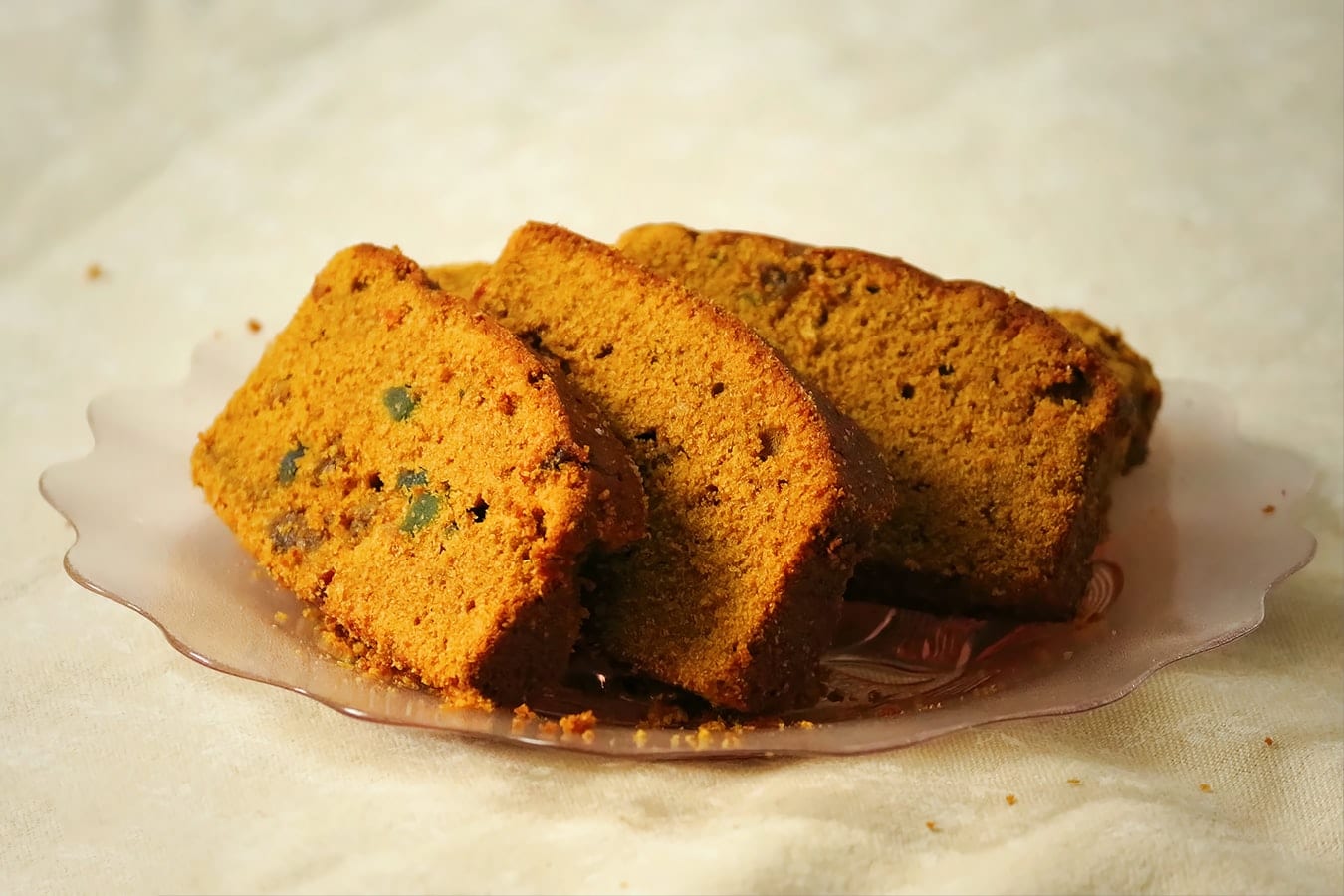 Corn risotto
Very simple and takes little time, but this dish can have many variations hanging upon the ingredients you use. Besides, it's ok for freezing, too. 
Corn casserole
Missing something spicy? Then this savory dish with jalapenos and red bell peppers is what you need!  The hot content paired with a creamy sauce – you'll like that!
Corn pudding
Creamy Corn Pudding Recipe – How to Make Classic Corn Pudding
Yes, a bit unusual as for the dessert, but why not? Sweet corn makes perfect contact with milk, cream, and cheese.
Corn crumble
Grilled corn wrapped with mayo, cheese, and spices, this dish pairs poultry meats perfectly.