Sour cream is undeniably one of the favorite and widespread dairy products together with cottage cheese, cream, and cream cheese. It is widely engaged both in eating it pure and as a part of various dishes and recipes. Remember the thick cream topping on the cakes, dips, and desserts – sour cream is a universal ingredient indeed!
No wonder that many people want to know whether it is safe to freeze sour cream. Below, you can check out a precise guideline that will tell you how to do it right and whether to do it at all.
Related: Can You Freeze Milk | The Ultimate Guideline
Detailed Instruction On Freezing Sour Cream
Lots of people use sour cream in their kitchens but do we know what it is made of and the way it is produced?
Sour cream is a dairy product but, despite many people believe it consists of milk, it is produced of cream after adding some lactic-acid culture to it. Thanks to this method, it gets that savory creamy taste and thick, smooth texture. 
Can sour cream be frozen?
Yes, it can only when appropriate conditions and requirements will be followed. Moreover, it is essential to remember that, after being frozen and defrosted again, sour cream will change its texture so you won't be able to use it in dips or custards.
Nevertheless, it will perfectly fit soups, casseroles, and cakes.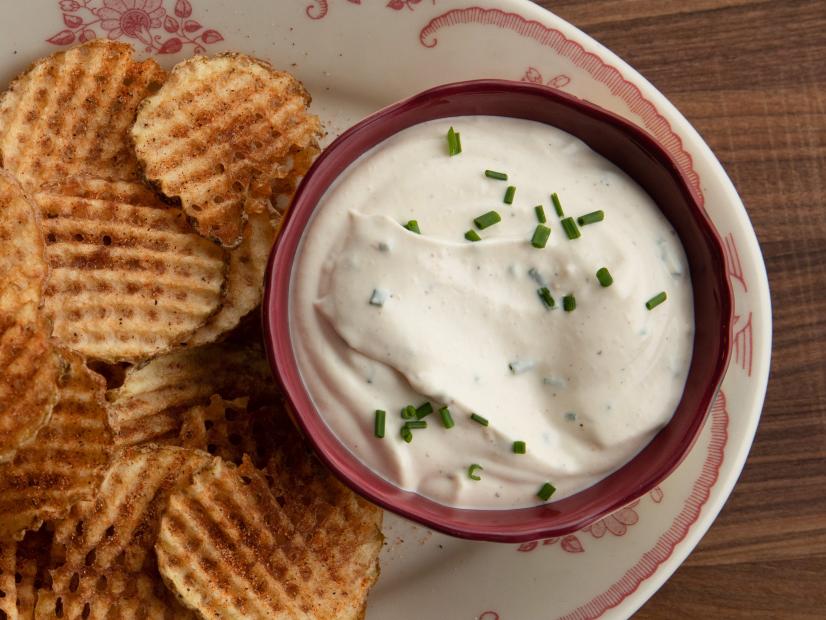 So, if you have ever asked yourself "can sour cream be frozen for later use?" and wondered how to do it, follow these easy steps.
How often do you eat sour cream?
I often eat sour cream
20%
I rarely eat sour cream
50%
I do not eat sour cream at all
30%
As dairy products tend to split after defrosting, use a kitchen whisk to stir sour cream thoroughly and spread the liquid (if there is any) throughout the tank.
Feel free to freeze your sour cream in a box it was bought in. On the other hand, if you want, you can remove it to an airtight container or even a bag for freezing. If you choose the plastic freezing bag, squeeze the air out before putting sour cream into it!
Ensure you have put the date on the container with the sour cream and put it to the freezer. Normally, fresh sour cream can remain frozen for up to half a year.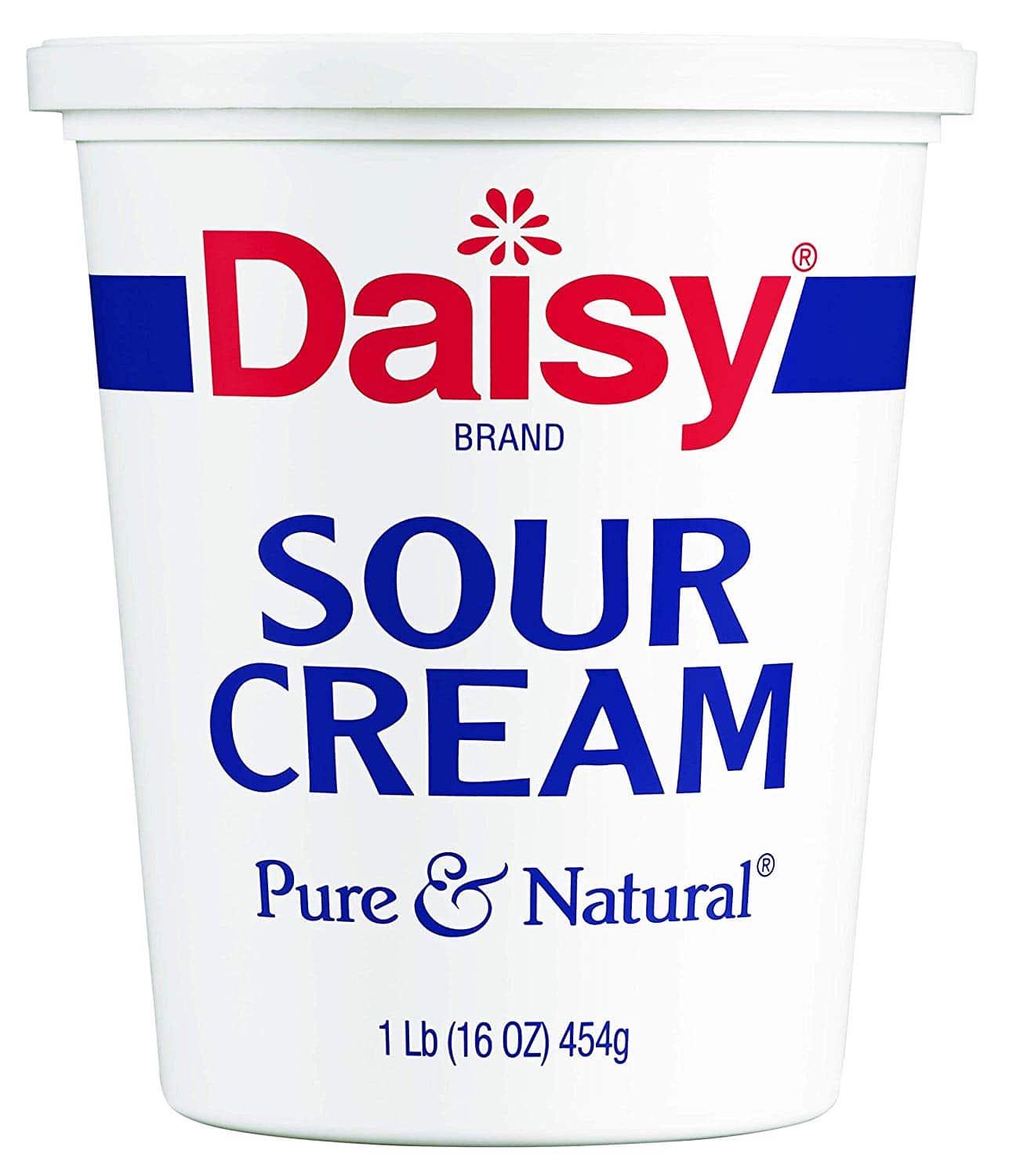 Related: Does Buttermilk Go Bad?
Does sour cream freeze well?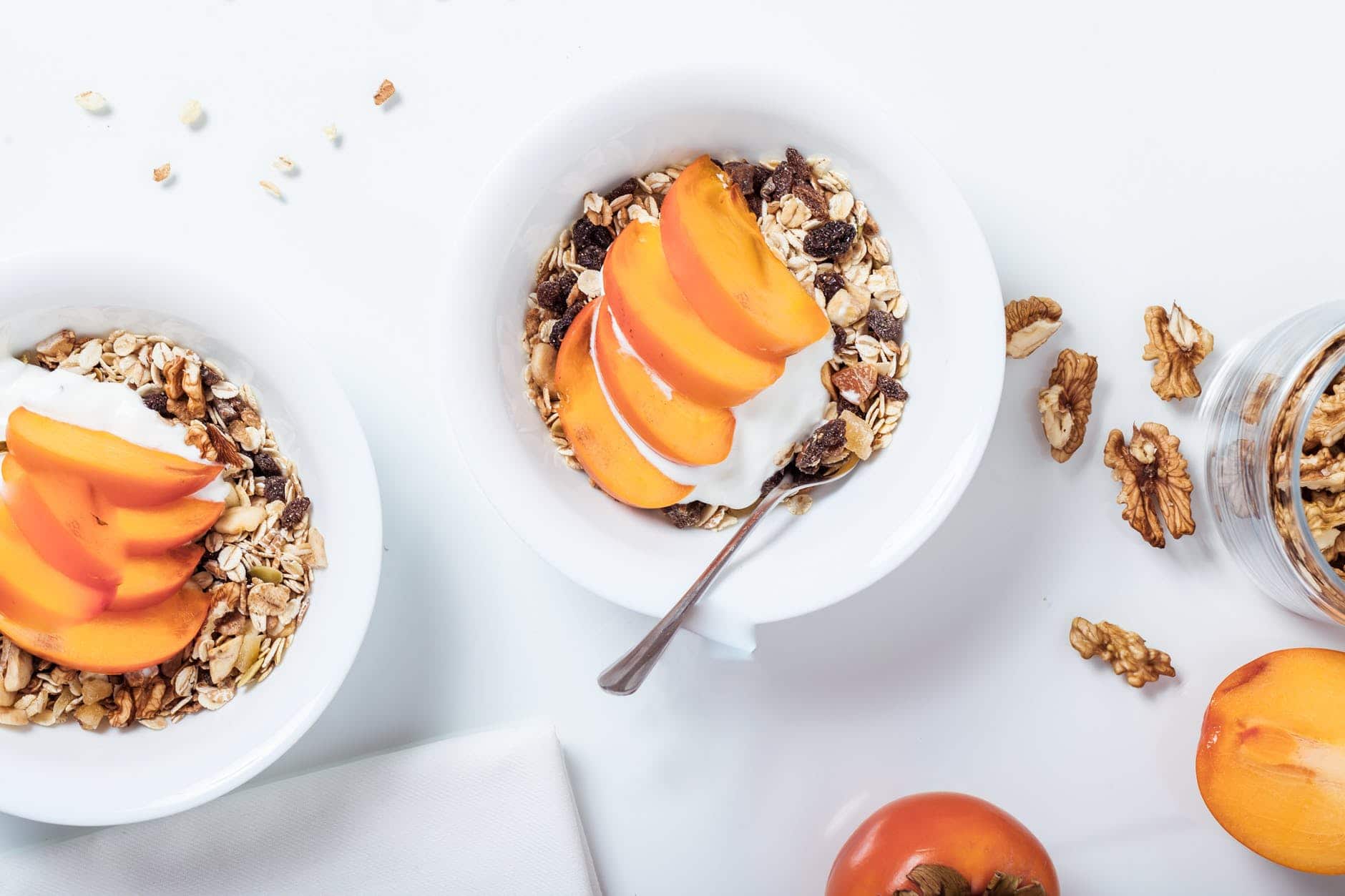 Yes, there won't be any problems with freezing it, on the other hand, you shall remember that after you defrost it, its texture will change and your sour cream will become somewhat exfoliated.
Which sour cream do you prefer?
Whenever you need to defrost your frozen sour cream, just take the required amount from the freezer and leave it in the fridge for several hours. If it's deeply frozen, however, you may need more time, approximately a day or two until it becomes the right consistency.
Related: Can You Freeze Yogurt?
Magical Hints to Know When Freezing Sour Cream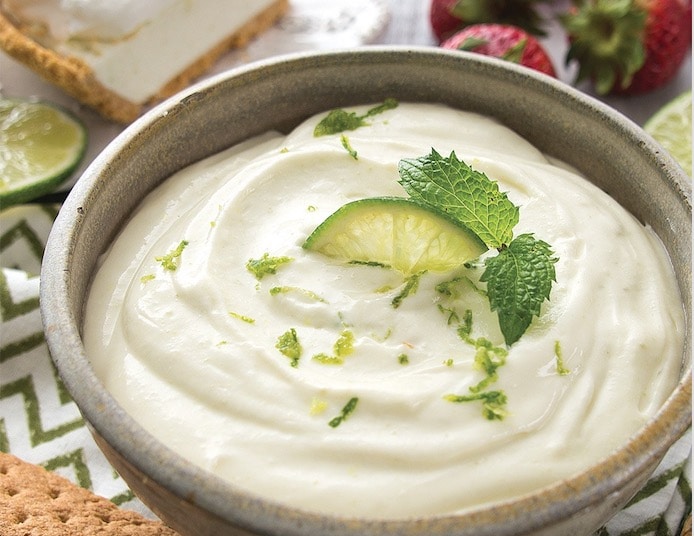 To freeze like a pro, ensure that you take into account the following issues:
Before freezing sour cream, check its expiration date. It must be fresh or relatively fresh when going to the freezer. If you opened it more than two weeks ago, better not to freeze it.
Even when being frozen, sour cream still keeps on getting old and deteriorated. So make sure you will use it soon.
For more convenient use, freeze sour cream in small portions. Like that, you won't have to cut off pieces from one big frozen clump.
Is it ok to freeze sour cream for the second time?
Re-freezing is not allowed for sour cream because it will lead to its spoiling. That's why you'd better keep it frozen in small separate portions.
Defrosted sour cream is better for use in baking or cooking as it's not good for dips and toppings due to the texture change.
When freezing sour cream, ensure that there is no air left in the bag because it will speed up the spoiling of the product.
Are There Any Dairy Products That Can Go to the Freezer, too?
Sour cream is not the only dairy product that is allowed to be frozen and used afterward. To avoid throwing away too much extra food, prudent housewives can freeze the rest of these products for further use.
So, what else can you freeze at home?
Can you freeze cream cheese?
Yes, it can be frozen well. Moreover, for freezing cream cheese, you don't need to take any special actions. Just wrap its box with a plastic wrap and put it to the freezer! Remember, however, that it must be used within two months.
If you decided to freeze cream, it will be a bit tricky. The actions will depend on the kind of cream you are planning to freeze.
If it's pure unsweetened or sweet cream, just put it into the hard box leaving about 1 cm between the surface of the cream and the lid.
Close the lid and cover the box with two plastic bags.
Send it to freeze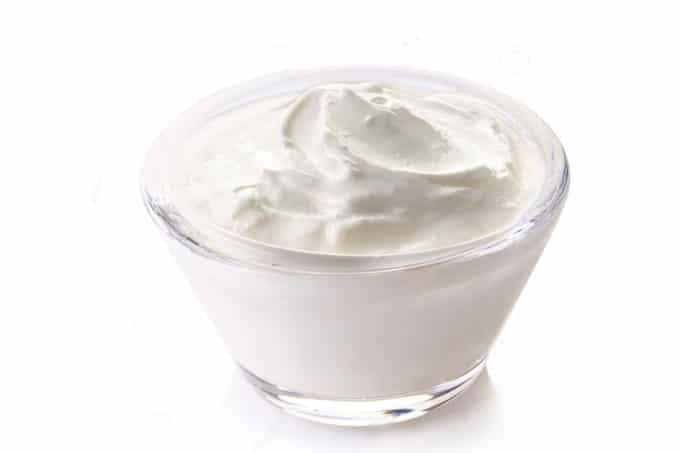 Can you freeze whipped cream?
Take a firm box and the lid put a sheet of baking paper and place whipped cream on it.
Close the lid and place the box into the special bag for freezing.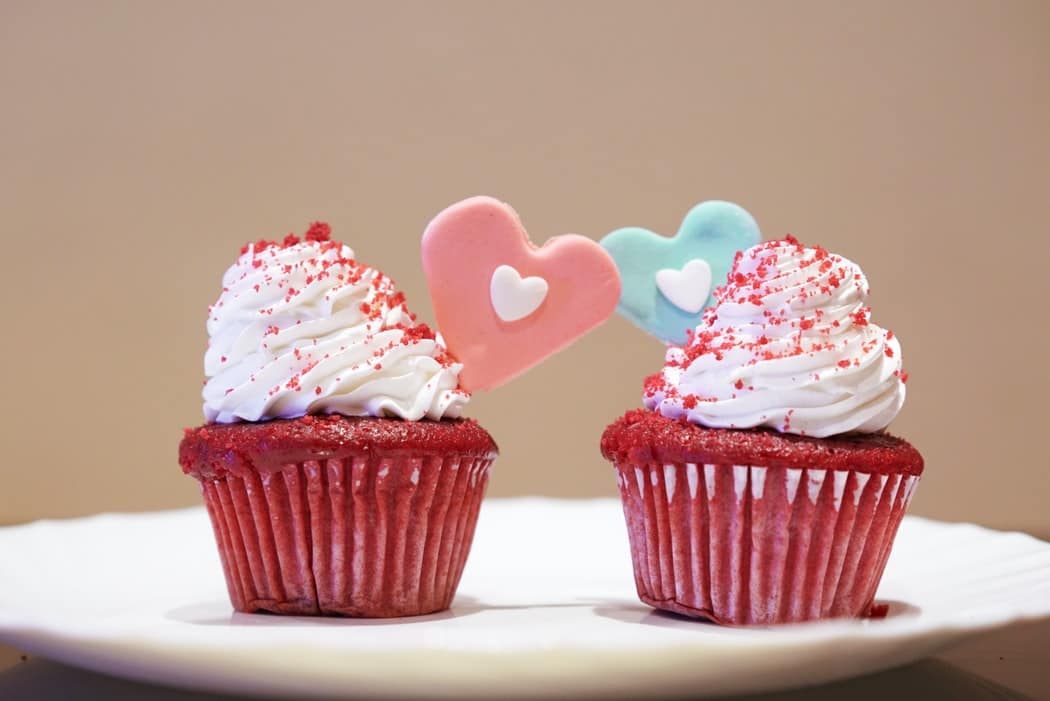 Can you freeze cottage cheese?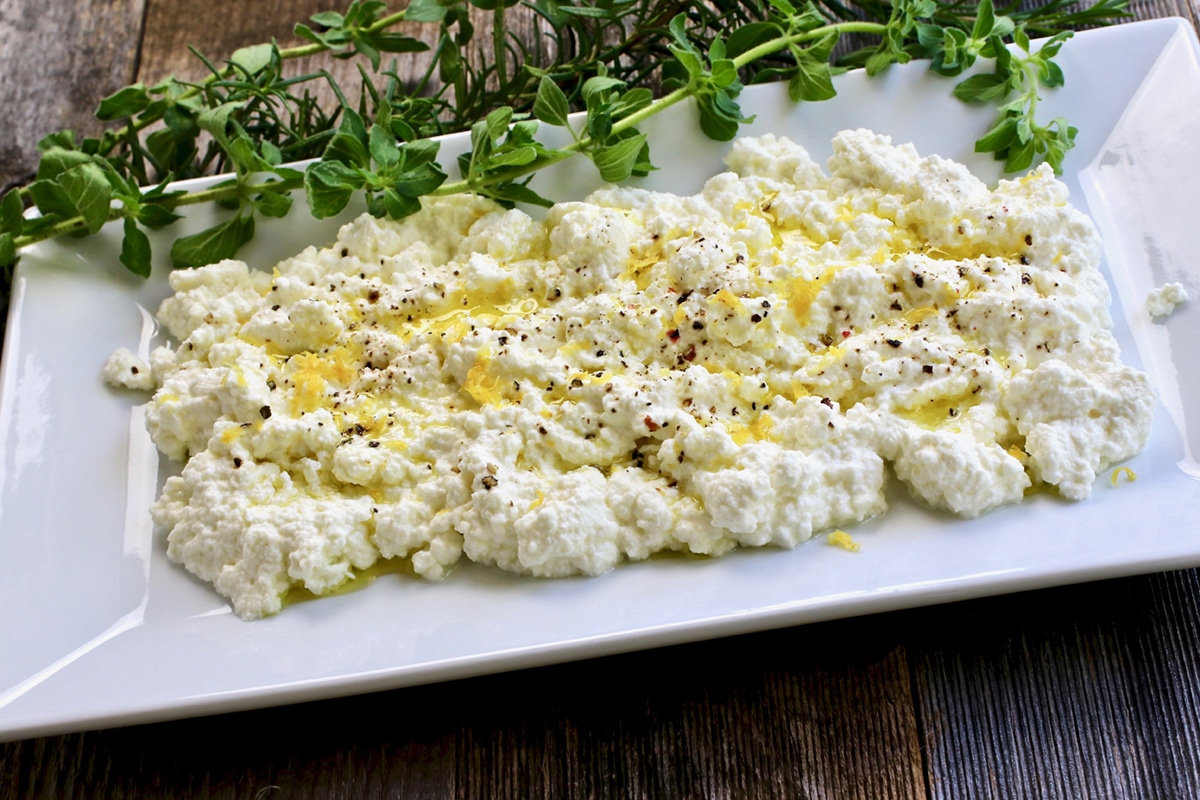 Yes, and it's very easy just as freezing other dairy products.
For freezing cottage cheese, simply put it into the airtight box or use its own box if it wasn't opened. 
Mark the container with the date you froze it as when frozen it can last for a maximum of half a year.
Put it to the freezer. And that's all.
These ways of freezing sour cream and other dairy products will help you to preserve the food and keep its taste and flavor longer. Frozen sour cream and the related dairy products can last long enough (sometimes up to half a year) so that you will be able to use them in your culinary masterpieces and enjoy delicious dishes and desserts. 
Remember though that sour cream tends to change its texture after being defrosted, so be ready to use it for hot dishes like soups or casseroles mostly rather than for dips and toppings.
Enjoy!
What To Do With Leftover Sour Cream. Best Creative Ideas For Home
How to make SOUR CREAM
Whenever we have some remaining foodstuffs, we often get stumbled because we have no idea of how to make use of those. Shall we save them? Or, maybe, it would be better to use them in some recipe?
Believe us, sour cream is not an exception even though this product can work perfectly in so many baked and other foods.
So today we are going to describe the best and the most simple ideas of foods where sour cream is one of the basic ingredients.
Here's our top list! Learn and try every recipe to find your favorite! 
P.S. This is, by the way, a great way to save money as you won't have to discard leftover foodstuff anymore!
A cracker spread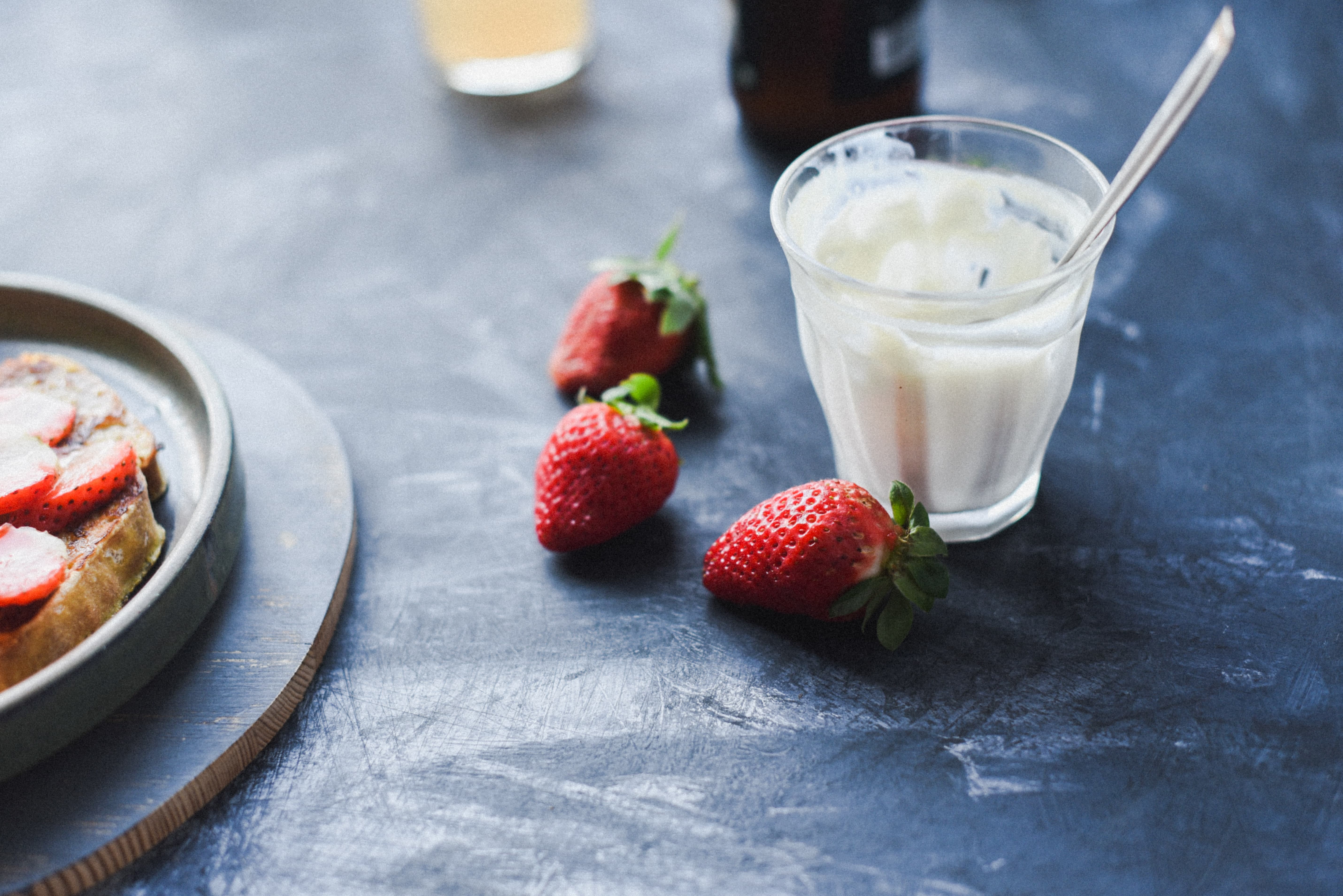 Yes, so easy! Here's a traditional snack option, besides, it gives lots of space for creativity and experiments! In addition, such crackers will save you time whenever unexpected guests come to visit.
Add it to roasted veggies
To make such a side dish more flavorous, mix in some sour cream. Even two spoons of this creamy yummy will enrich the aroma and taste of this food! By the way, it will also work well instead of Greek suzma or Labneh.
Stir in baked macaroni
Cheesy macaroni baked in the oven with the sour cream bechamel sauce will make this well-known recipe taste different adding it more smoothness and flavor. 
Create your own dip recipe
Whenever you have some extra sour cream, why not make some brand new dip that nobody can find in a shop? Just add it to mayo or Greek yogurt, sprinkle with seasonings, inject some fresh herbs – and enjoy this simple treat with toasts or crackers.
A great way to save money on buying commercial dips and sauces!
Add to scrambled eggs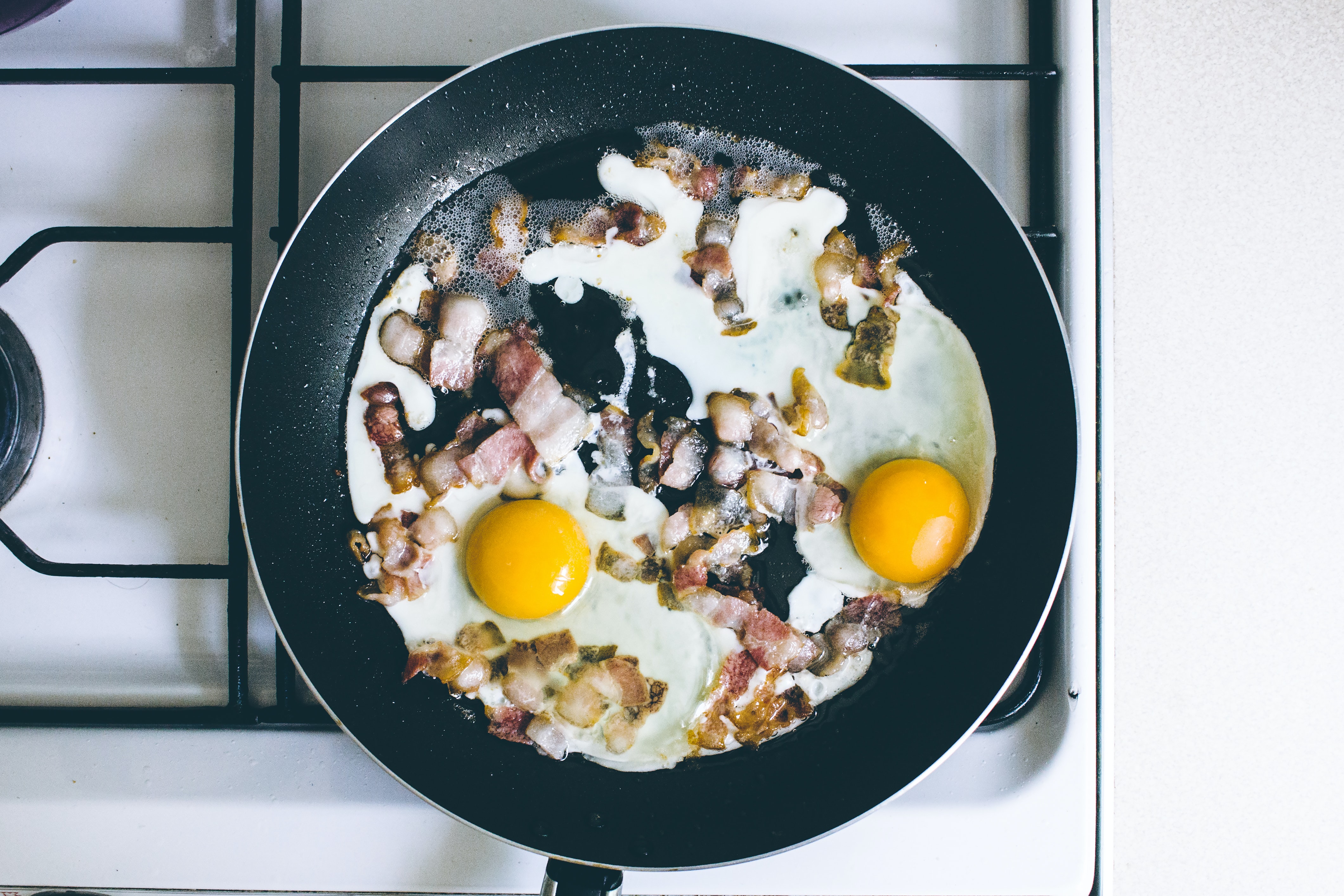 This common recipe will stop being and tasting boring once sour cream will be added to it. Make use of herbs and veggies as other ingredients to enhance the taste even better.
Learn how to make thick and rich dressings
Feel free to either add it to the dressings instead of traditional components or to replace something rarer like creme fraiche in aioli, for instance. Even a spoon of the creamy filler will bring simple eating to the new level.
Make the best creamy brownies ever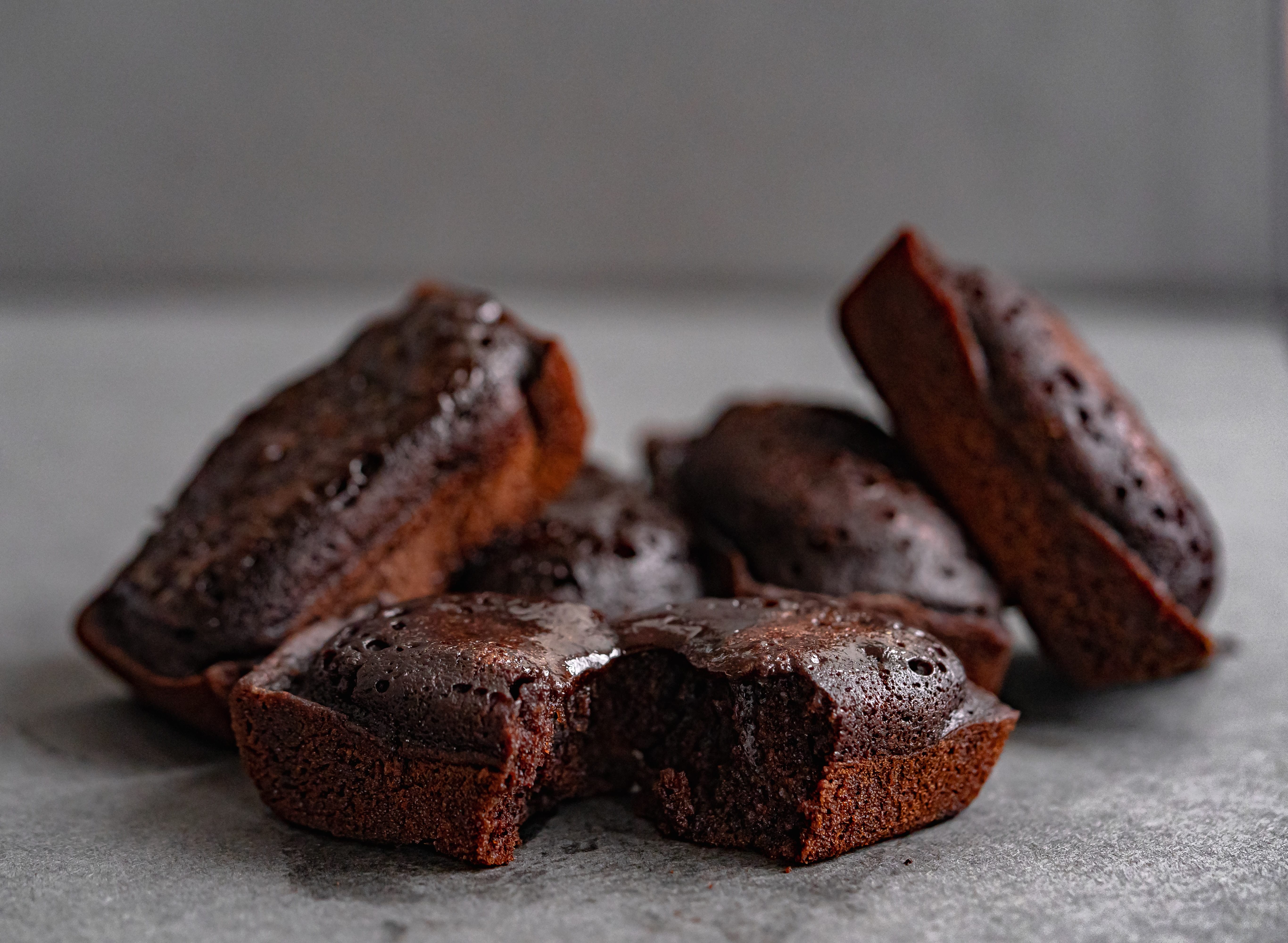 Usually, sour cream is hard to find in brownies recipes, but let's make an exception! With this dessert, you'll become your friends' and family's favorite cook! Before adding cream to the dough, we'd recommend to slightly thaw it to make softer (in case it spent a long time refrigerated).
Swirl it into the soup
Want to cook something special? Then hold back your money and make a homemade creamy soup filler instead of purchasing expensive stuff. Mixed with garlic and herbs, it will make your day!
A note for you: if your sour cream is frosted, it's better to thaw it before placing it to the course to make its structure more even and smooth.
Cheesy snacks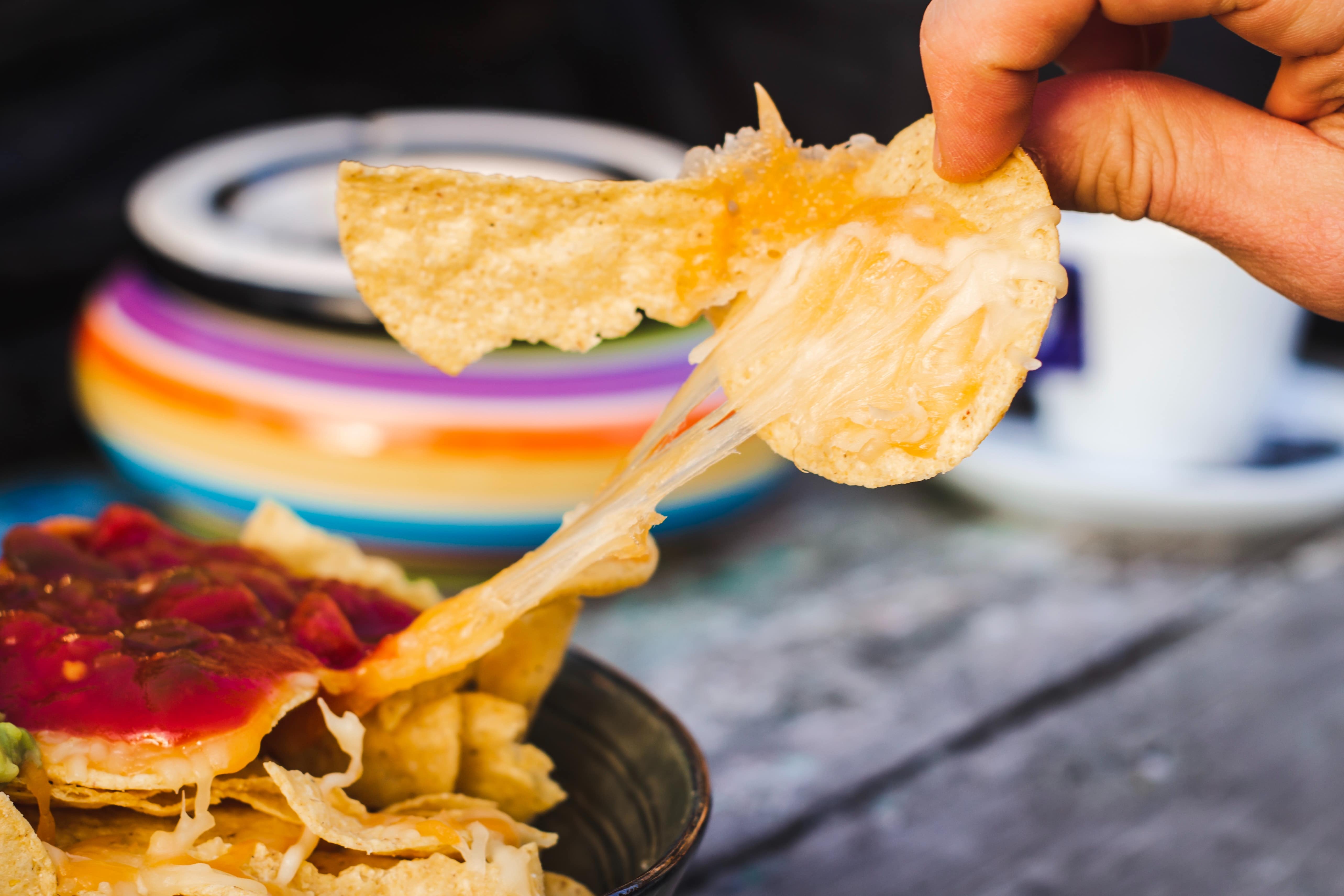 Easy balls made of shredded cheddar, sour cream, bacon, and the sauce will be a true find whenever you'll need to quickly treat your guests or kids.
Add it to oatmeal
Yes, sounds unusual, but creamy porridge will be richer and it will make you full faster. If you keep your sour cream frozen, remember to thaw it before mixing it to the dish.
There are way more ideas on what to do with the extra sour cream so, if you tend to preserve it, then thaw it faster and give it a try in new dishes!
Sour Cream Foods Recipes to Keep In Mind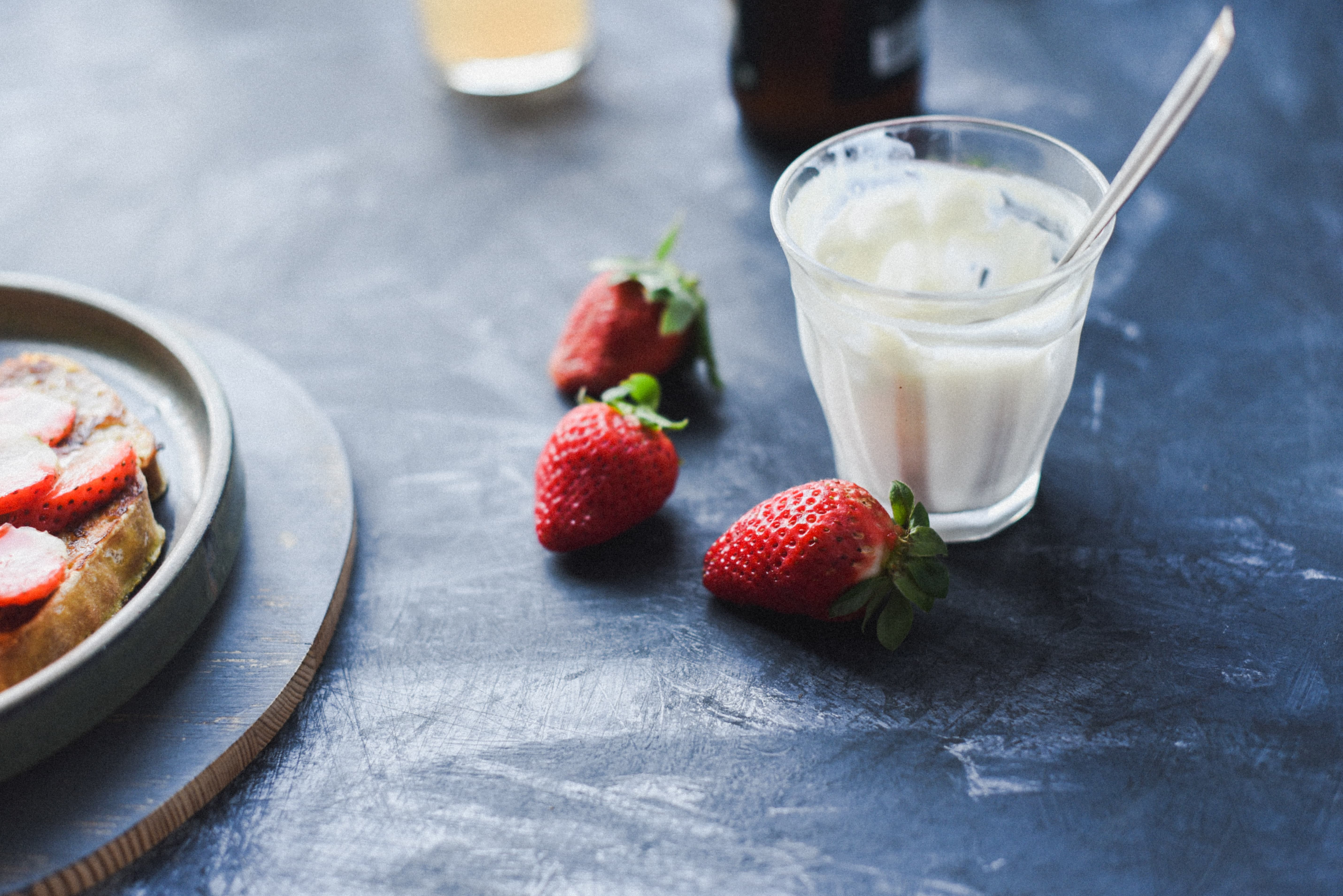 Sour cream can be used not only for making dips and/or sauces when you have a dollop of it left that you're sure you won't use by the expiration date.
This dairy foodstuff fits well with so many common and well-known dishes that everyone will be surprised! Write them down to amuse your family and friends next time they gather at the dinner table.
French onion dip 
Caramelized onions, sour cream, and herbs – and a quick and delicious dip is ready to serve. Pairs well with fried potatoes or potato chips. Consider that its shelf life is seven days only, so keep it refrigerated to provide with proper temperature and avoid bacteria growth. For protecting the dip from the excess moisture, stock it in a tightly lidded tank.
Beef, onion, and cheese pierogies
The one good thing about this dish is that the filling can be chosen according to your preferences and thus meat might be successfully substituted with mashed potatoes or even stewed cabbage! In addition, this dish stands freezer well so you can save some for the nest time easily.
Add a dollop to the pancakes
Why not?! Pancakes, no matter whether with filling or not, go perfectly well with a slightly sour and smooth creamy additive. Its delicate consistency will even taste well with meat-stuffed flapjacks!
Mashed potatoes with paprika
An extremely simple and quick dish that everyone will like, even your picky kids! A salted potato puree with some butter, seasoned with paprika and herbs (optional), with a dollop of sour cream on top – delicious! Besides, this foodstuff can be easily and well preserved in the freezer which definitely makes it our favorite!
How To Make The Creamiest Mashed Potatoes
Add it to the muffins
Yes, we usually don't put sour cream to this dessert, but if you try, you'll see it makes their texture softer and smoother. Only consider that such muffins will be quite high in moisture, so, for preventing harmful bacteria from spreading, we'd suggest you refrigerate them. The cool temperature will extend their shelf life for one week instead of two days on the counter.
Mustard sauce
To prepare this condiment, you'll need sour cream,  cornstarch, mustard, chicken broth, and spices. When blended, this sauce will fit any savory hot dish.
Spicy rhubarb soup
This red-colored spicy soup with rhubarb and sour cream has a thick creamy texture due to the cornstarch, and an unusual taste because of lemon and cinnamon.
How to Choose Sour Cream At a Grocery Store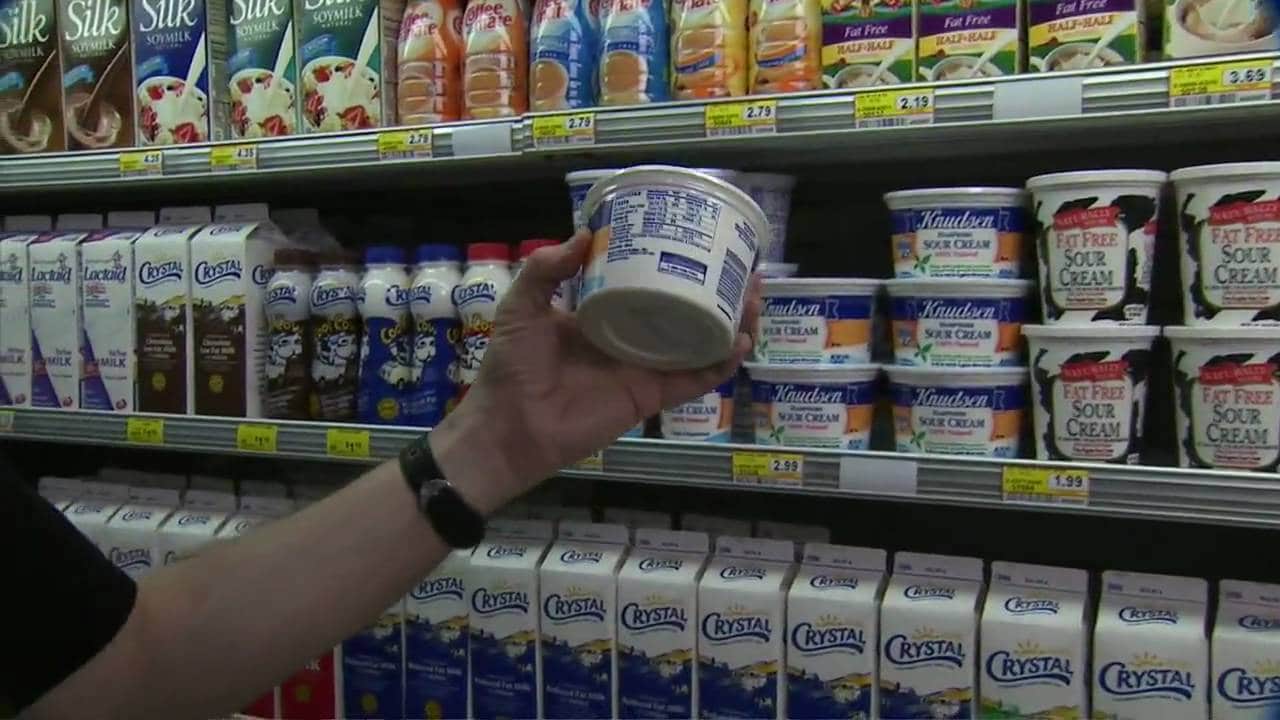 Buying a pure sour cream might be challenging these days since we have plenty of similar products on the grocery store shelves that are not quite a sour cream in fact.
To get what you want, look for the following signs:
The tank must say "sour cream" and not "sour cream product" or something else. 
There must be a marking stating GOST on the tank. It means that the foodstuff is produced according to the official food standards with the use of natural components.
Choose the sour cream with a retention period of fewer than two weeks. Otherwise, it will be a thermally treated product that has no lactic acid bacteria.
The packaging must be clean and dry, without any mechanical damages, and al the information must be clearly printed and can be easily read.
The real sour cream must be white with a slight cream hue, with a smooth and shiny surface. The matte and heterogeneous texture shows that thickeners were used.
Read next: Can You Freeze Butter?