It is a frequent situation when very dry skin on the heels starts to crack.  It is not just a cosmetic defect that brings many inconveniences but in some cases, it may be a sign of a chronic disease or fungal infection.
Cracked feet are often observed in people with skin diseases and endocrine system disorders. They can be signs of vitamin deficiency, diabetes, and gastritis. The provocative factor of the feet cracks is the wearing of synthetic socks and uncomfortable shoes.
Women with cracked skin on their feet cannot afford to wear open shoes, they feel uncomfortable on the beach, in the pool, gym and in all places where you walk bare feet.
Reveal all the details of the effects of lemon, tea tree, menthol, wild lavender, rosemary, and eucalyptus essential oils for cracked heels. Best essential oils for your health in our guide. 
There are several ways to get rid of rough heels. They are all affordable and absolutely harmless. You can only determine which option is right for you by trying out the recipe on your own. Keep reading this article to learn how to heal cracked feet.
Essential Oils for Dry Skin on Feet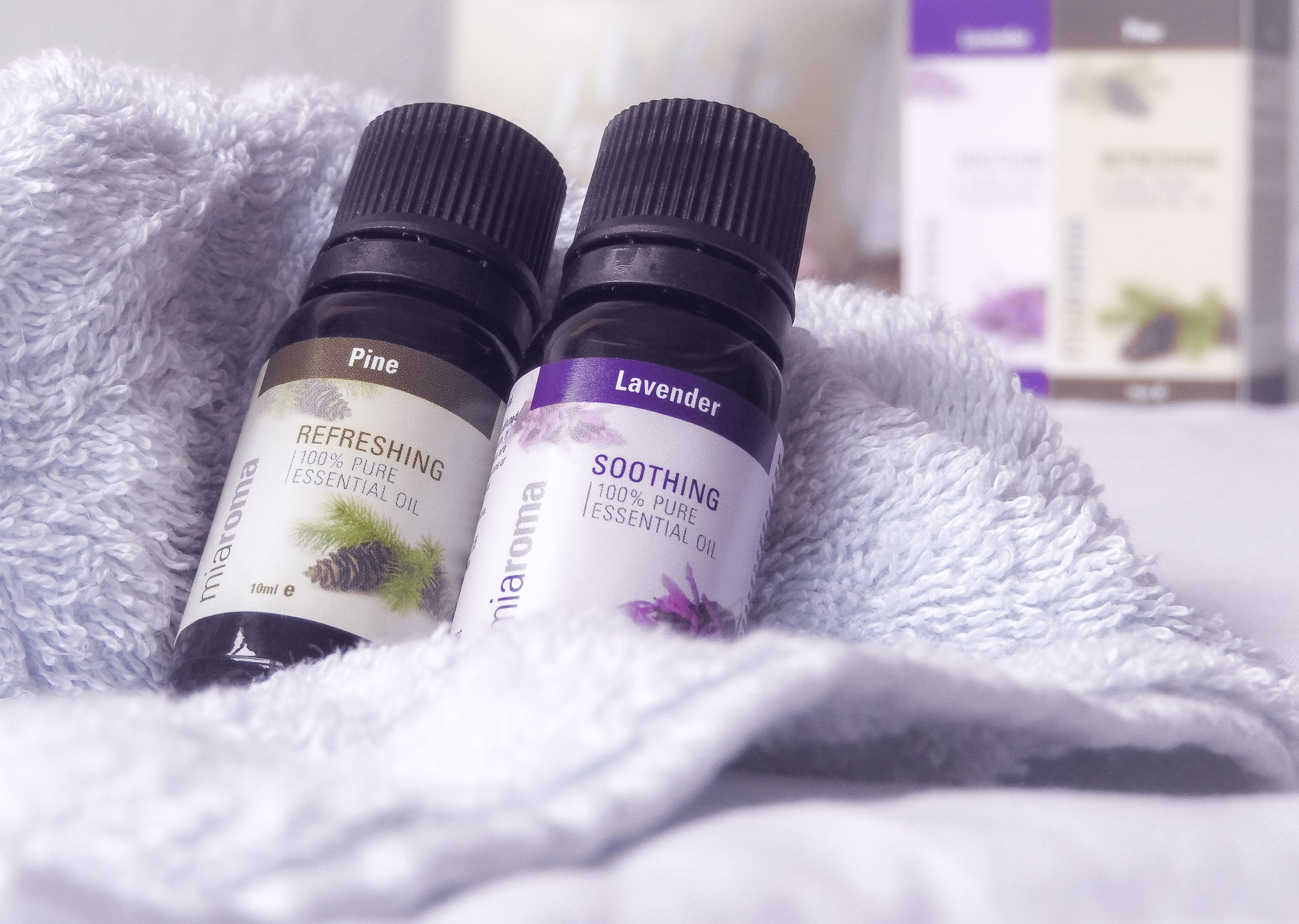 Aromatherapy is a perfect approach to remove fatigue and relieve pain. Remedies in the form of essential oils are natural antiseptics and soothe sore skin, and they are efficient for dry cracked heels. Fungal lesions can also be cured with oils, but you need to know their characteristics for better effectiveness.
Best Oils for Feet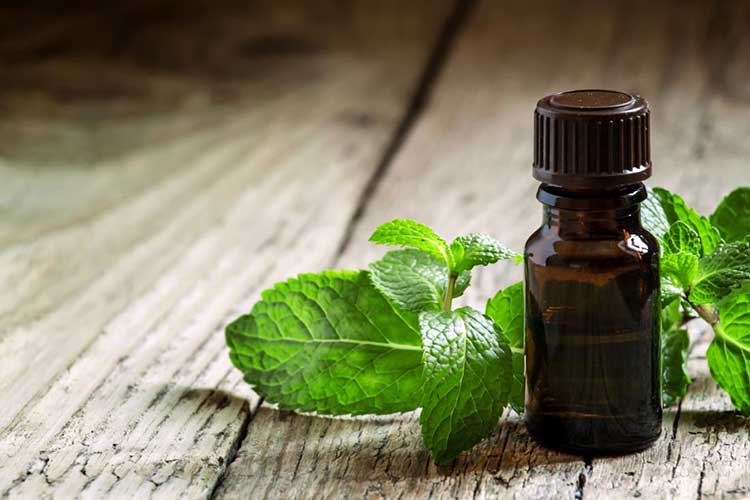 Lemon essential oil improves blood circulation. Add some oil to the bath promotes better skin nourishment and renewal while helping to remove a characteristic unpleasant odor.
      Tea tree oil is a powerful natural antiseptic and is used in the treatment of fungal lesions and inflamed cracks. Having excellent emollient properties, this product efficiently treats rough heels.
      Menthol essential oil relieves swelling and various types of inflammations. It improves the outflow of fluid in the tissues and is very helpful after long loads on the legs.
      Eucalyptus oil also acts as an antiseptic and its use relieves inflammation and fights fungal infections.
      Wild Lavender oil is known for its soothing properties.
      Rosemary oil perfectly anesthetizes tired legs.
Teа Tree Oil for Dry Feet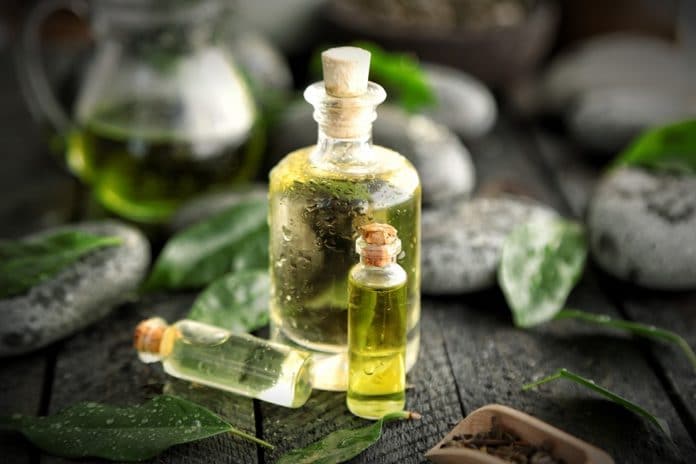 The antiseptic effect of tea tree oil is 8 times stronger than carbolic acid and almost 5 times stronger than alcohol. Tea tree oil contains more than 48 ingredients.  It boosts the immune system and can help with a range of diseases. Tea tree oil inhibits the growth of bacteria such as staphylococci, streptococci, pneumococci, gonococci, Escherichia coli, and fungal flora.
An important advantage of tea tree oil is the absence of side effects, such as dry skin, peeling, and itching. The oil is non-toxic and has a pleasant smell. The main indication for the use of tea tree oil is infectious skin diseases.
Tea tree oil is perfect for skin cracking massage. Rub the oil into damaged areas. So you will not allow the infection to penetrate into existing micro-cracks on the skin. It is also useful to add 5 drops of oil to the footbath.
How to Heal Cracked Feet with Eucalyptus Oil?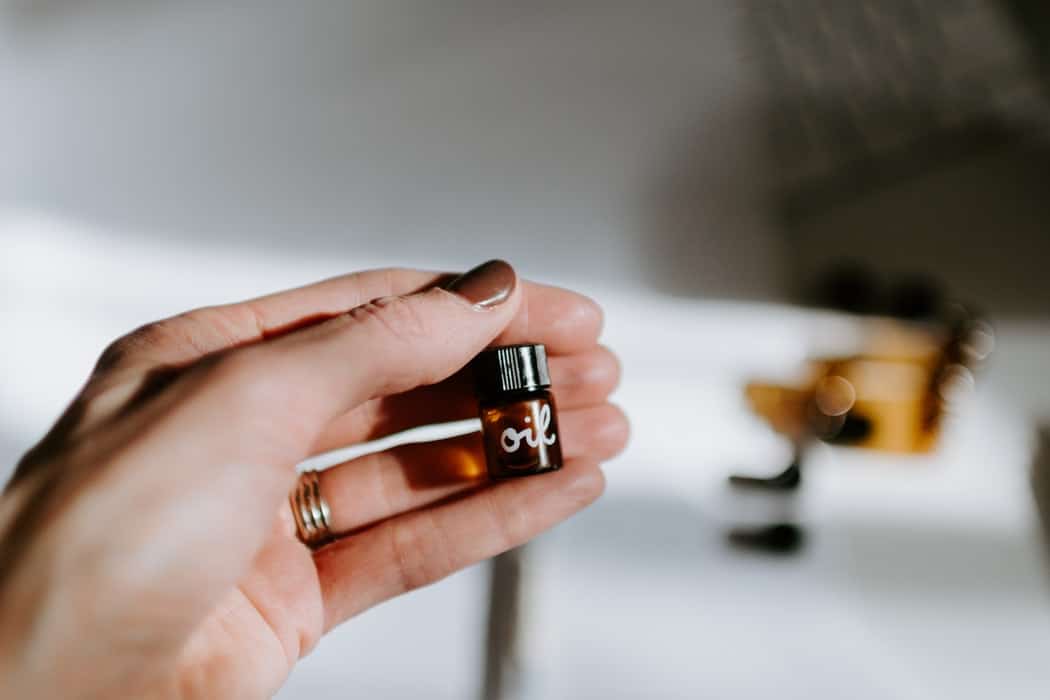 To prevent the growth of bacteria in cracks, regularly make hot baths and compresses with herbal decoctions and essential oils. Citrus oils cannot be used for foot care as they even more strongly corrode wounds on the feet.
But cosmetic peach seed oils and wheat germ are perfect. 3-4 tablespoons will be enough for one bath. The antibiotic effect is achieved with eucalyptus oil. This essential oil is a natural bactericidal agent and is used to cure the following:
      Dry skin of the feet;
      The presence of small cracks, wounds;
      The existence of fungal skin infections;
      Sweating feet;
      Bad smell.
Treat Cracked Feet with Herbs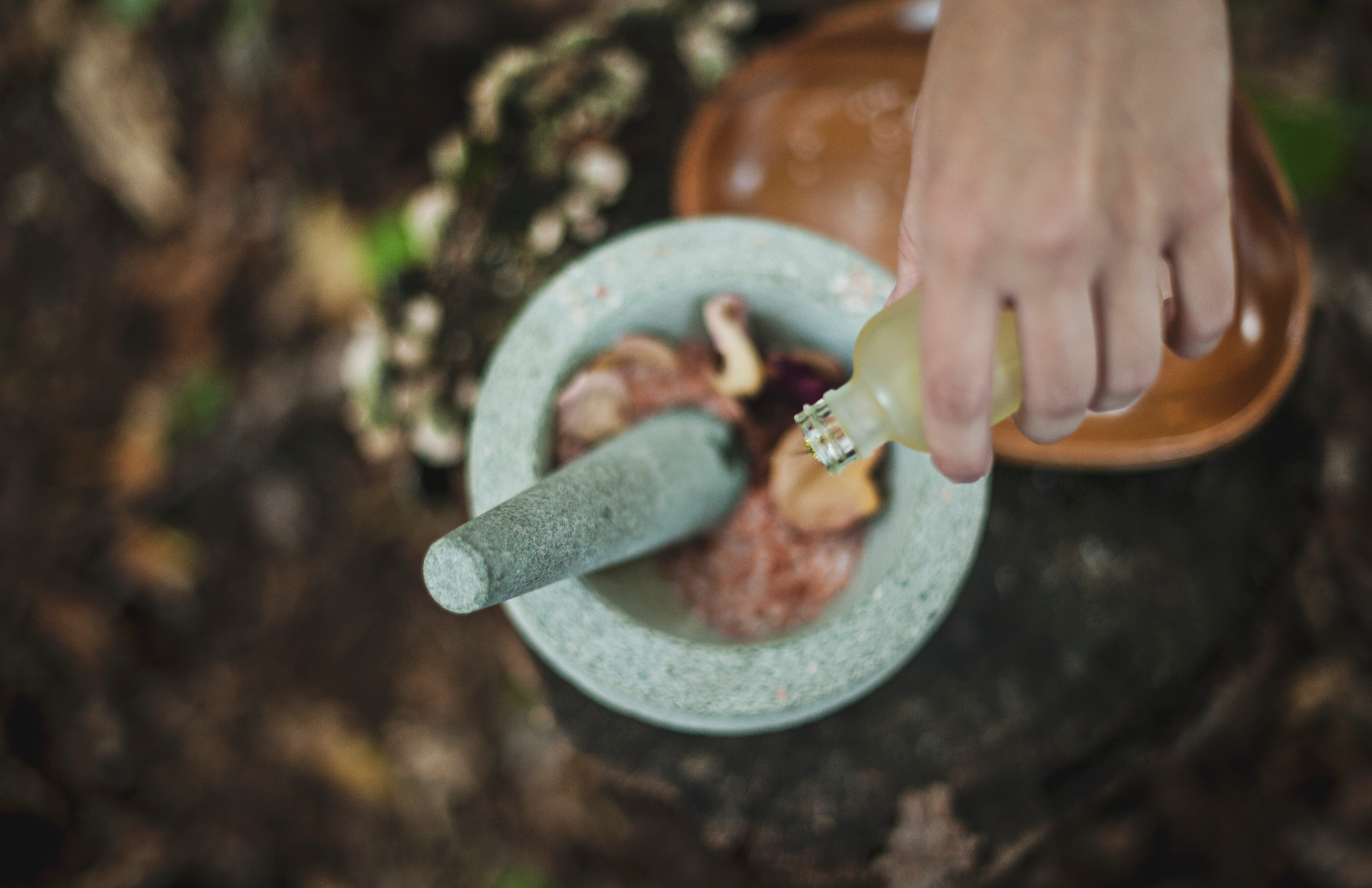 Herbal infusions are used in a higher concentration. You will need at least 2 liters for one procedure. For the curing of cracks, it is necessary to make baths with decoctions of chamomile, yarrow, clover, and calendula. When the cracks are slightly tightened, the baths can be replaced with contrasting dousing.
Apply nourishing masks to the damaged skin of the feet 2-3 times a week.
Foot Baths with Essential Oils
The healing characteristics of essential oils have long been known in medicine and are used as both antiseptics and as nutrients. For foot baths, take a bowl with hot water and add 3 to 5 drops of your favorite essential oil. Feet should be soaked for at least 20 minutes.
Such procedures are perfectly combined with foot and heel massage, which improves blood circulation in the legs. The best essential oils for healing the skin are peppermint, eucalyptus, lavender, and geranium oils. Adding a few drops of one of these oils will treat rough heels and give a pleasant aroma.
Add Essential Oil to Your Moisturizing Cream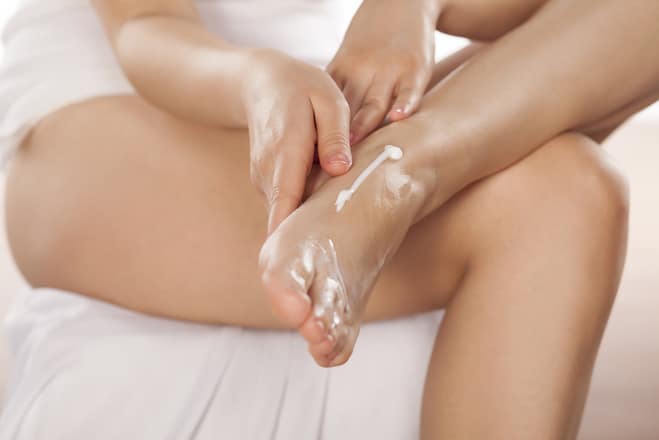 Heel crack is easier to prevent than to heal. Make your homemade cream with essential oils. It will nourish, moisten the skin. And it takes a few minutes to prepare. You will need a base for your cream, it can be cocoa butter. Melt it at a low temperature. Wait until it melts completely. After it add ten drops of your favorite essential oil. Mix all components properly and store this cream in a glass jar. If a lighter consistency is needed, add liquid cosmetic oil. You may use almond or argan oils.
How to Fix Cracked Feet with Essential Oils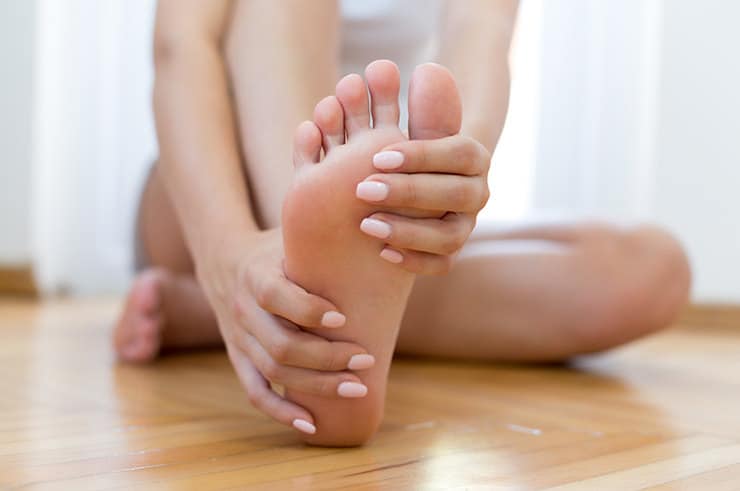 To effectively remove dead skin from the feet, you should steam them well at first. And adding oils will enhance this effect. The following oils are good for treating dry skin:
      Jojoba. It has a powerful moisturizing property and its use gives an excellent nourishing and moisturizing effect.
      Rosewood will return lost moisture and elasticity to very dry skin.
      Almond oil is good in combating dry, rough skin.
      Peach oil well softens, removes various inflammations and heals dry cracked heels faster.
      Avocado oil will return moisture to the skin, as well as remove inflammation and various irritations.
      Evergreen tree oil perfectly removes puffiness.
      You need to add oil to the baths and dip your legs for half an hour. This time is enough for the skin to soften and then you can proceed with treatment.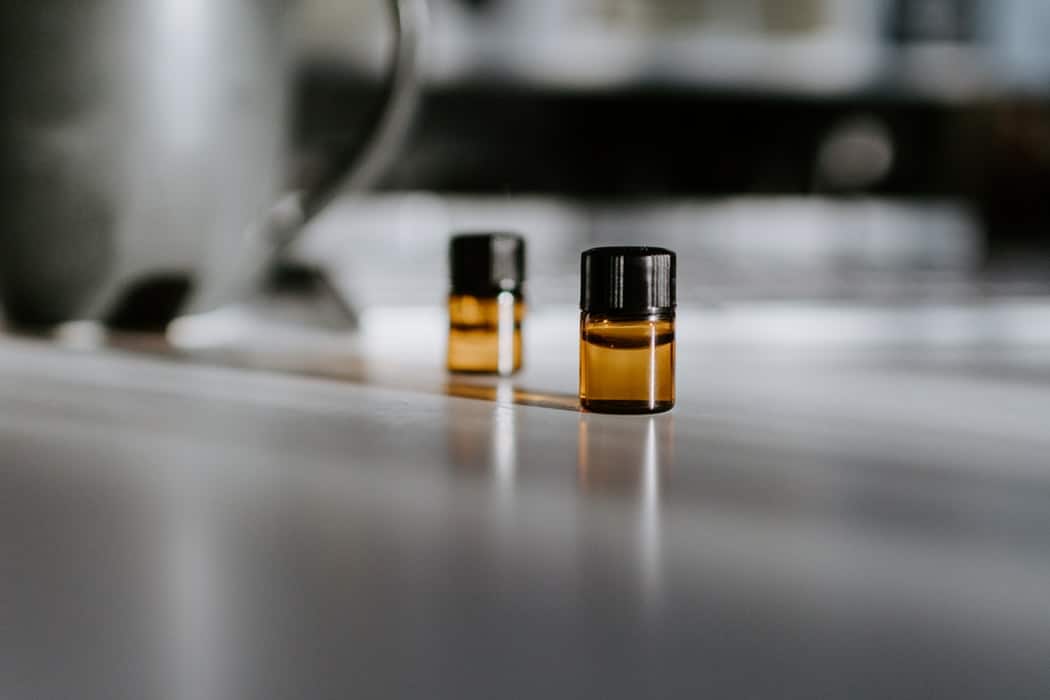 A healthy balanced diet will help get rid of dry skin. Eat more green salads, vegetables, and fruits. They will give the body the necessary nutrients. Drink enough water to prevent dehydration and cracked feet.
Answers to Frequently Asked Questions
Having cracked heels doesn't only look unaesthetically but it is also very painful and unpleasant. Sometimes this problem has a seasonal nature and sometimes it is constant. Nevertheless, dealing with it requires a lot of time and effort.
There is a wide range of medical means of treating cracks on the heels, however, natural ways of treatment can also be effective. There are several essential oils that are good for cracked heels and can show a pretty fast effect.
We've prepared a list of such organic and 100% safe remedies that you can check below.
How to Use Castor Oil on Rough, Cracked Heels : Pedicures & Foot Care
Oils For Cracked Heels Treatment
Essential oils have been used for medical purposes for many years by now and they have proved themselves to be very effective. So, if your problem is not too neglected, take these methods into account.
Bio Oil for cracked heels
Bio Oil is well-known as a good skincare product, it contains natural oils like chamomile and rosemary, and it's rich in vitamins which gives it a great repairing and healing abilities. 
But this oil can be used not only for your hands, hair, and lips! If you have troubles with overdried skin on your heels, especially in summer, try Bio Oil – the result may surprise you!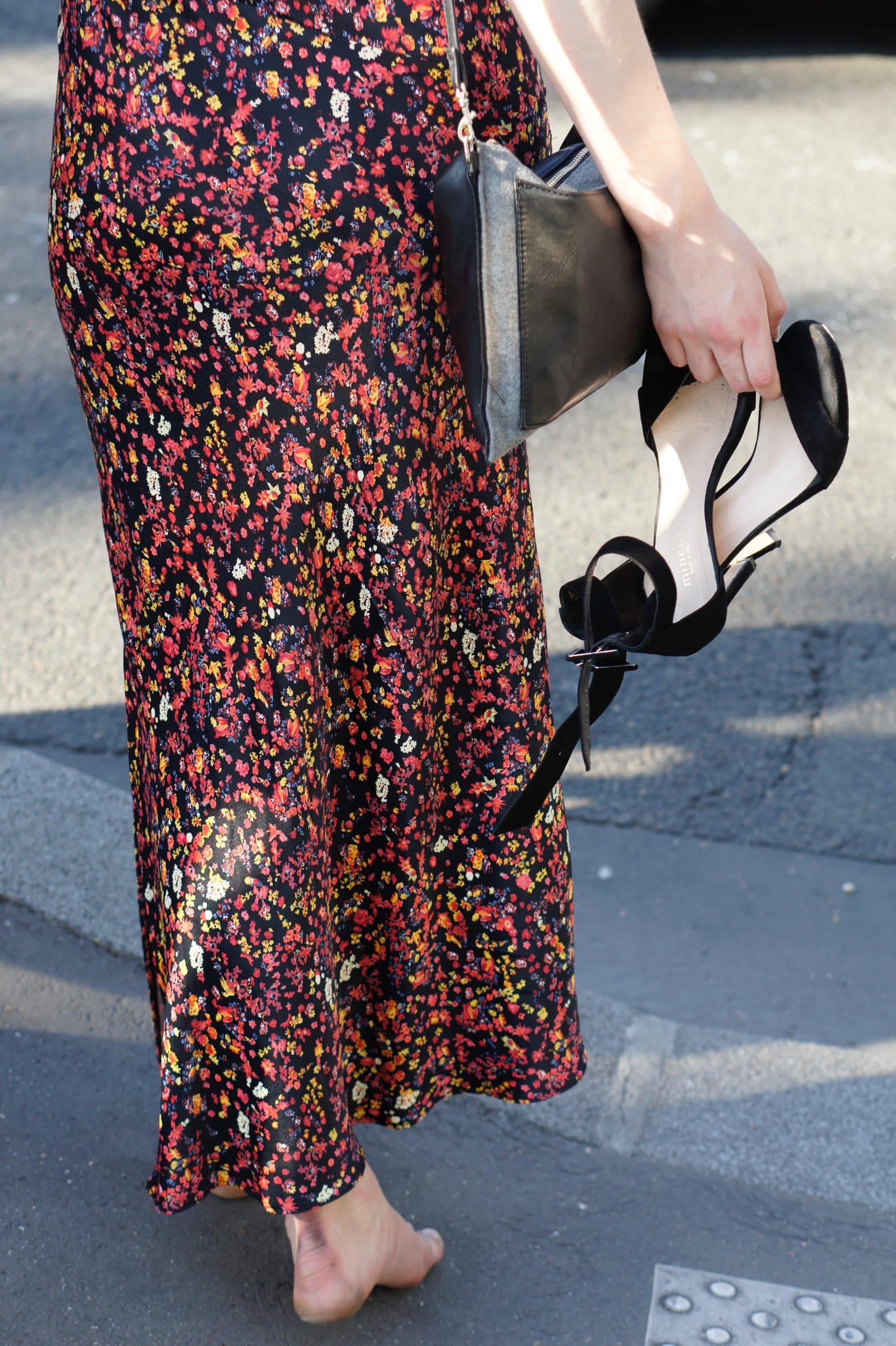 Can I use baby oil for cracked heels?
Baby oils are good for moisturizing and smoothing the skin, also, some of them may have a light healing effect. So, if cracked heels are something that you fight with every summer, nourishing baby oil can be a good help.
Is almond oil good for cracked heels?
Using aromatherapy oil for cracked heels is a popular method of dealing with this problem. In particular, sweet almond oil is famous for its moisturizing properties that's why it is widely used in skincare cosmetics!
This oil is very light in texture so your skin will absorb it easily, and it won't leave a greasy feeling on your feet. Simply apply some of the almond oil before going to bed and wash it away in the morning.
Can argan oil be used for treating cracked heels?
Argan oil is known and loved for its fatty acids and vitamin E that help to moisturize and repair dry and lifeless skin on your heels. One more superpower of this natural product is that the oil of argan creates a sort of protective cover over your skin preventing the cracks from inflammation.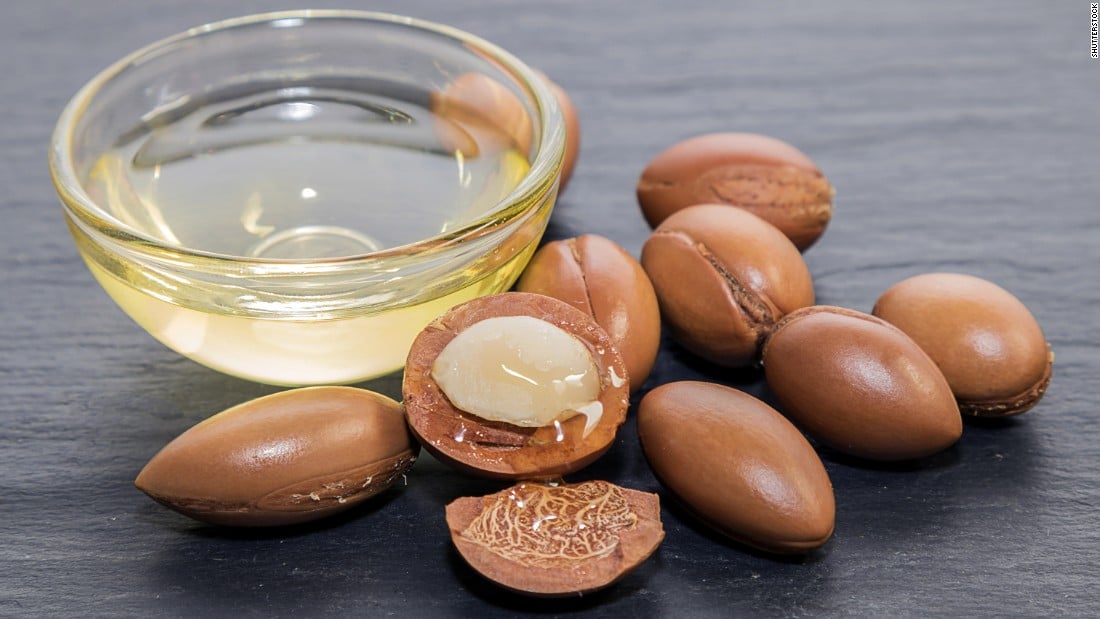 Is taking fish oil good for cracked heels?
One of the reasons why you have cracked skin on your heels may be the lack of vitamins and minerals, omega-3 in particular. To stabilize the balance, eat more seafood and cold-water fish, in particular, to enrich your skin with fish oil. 
Can grapeseed oil be used for healing cracked heels?
Grapeseed oil may not be so famous for skincare as other oils but it's good to use to treat your damaged skin on the heels. Apply some of it on the cracked areas during a massage before going to bed – it will allow your skin to become more moisturized and nourished.
Horse oil for cracked heels. Does it work?
Foor creams and balms based on a horse oil have a strong inflammatory and soothing action, that's why such products can be used as a supportive method of treatment in addition to the medical means.
Is lemon oil suitable for curing cracked heels?
Lemon oil, as well as lemon juice, can be used to treat your cracked heels' skin. It destroys toxins and boosts the regenerating process in the skin.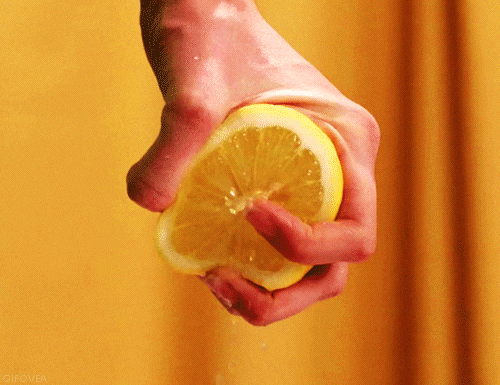 How to use camphor oil for cracked heels
Camphor oil has an anti-inflammatory effect and is good for relieving pain. It is also good for any skin problems. To treat the cracks, mix together some Ghee butter and camphor oil and apply the creamy solution to the damaged skin overnight.
Calendula oil for cracked heels
Calendula is known for its skin-soothing and healing properties, it can be used even for the most sensitive skin! For better effect, use it in addition to other skin-care oils like lavender or coconut oil and apply regularly until the visible effect appears.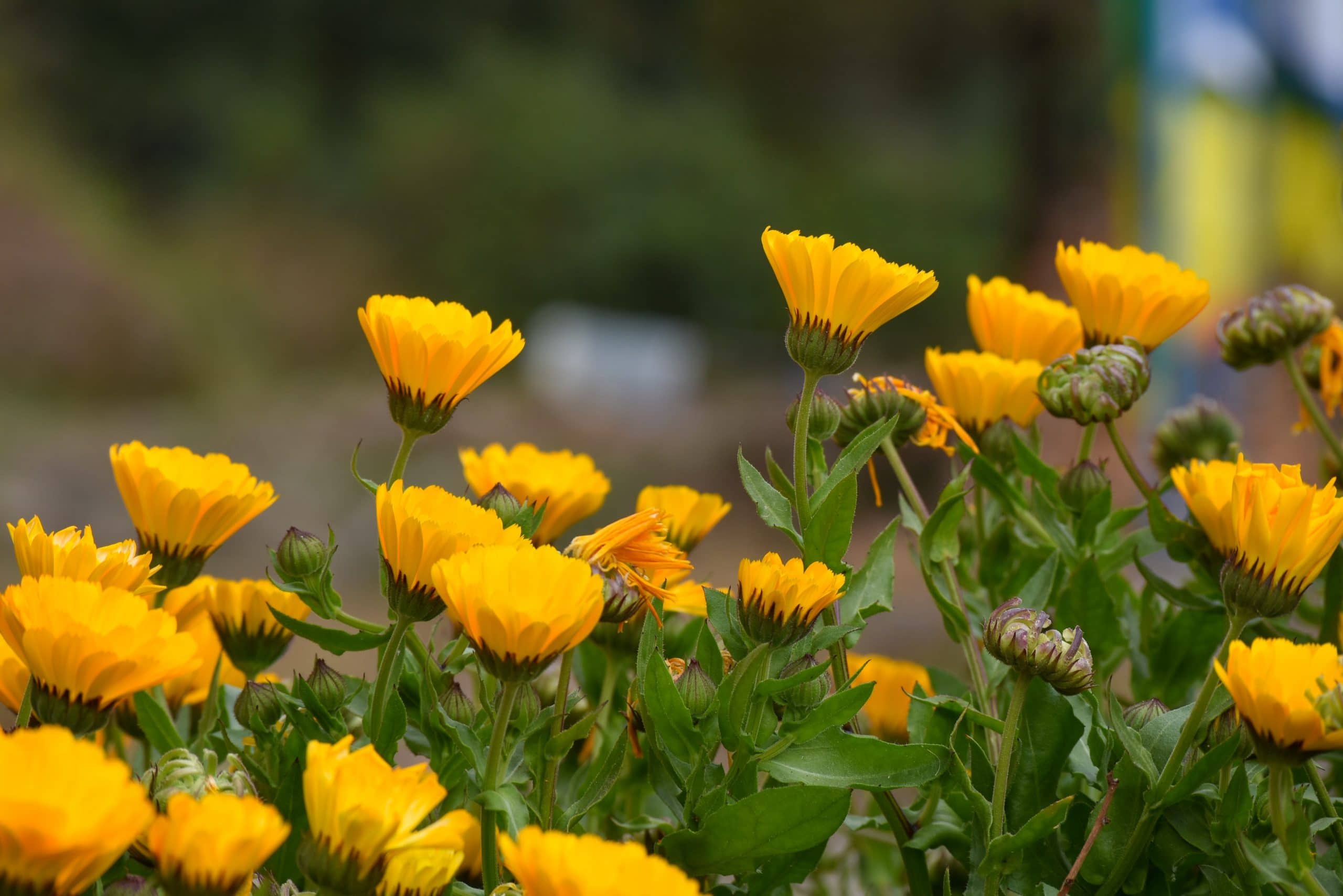 Benefits of coconut oil for dry cracked heels
Coconut oil has a nourishing and moisturizing effect, it softens the damaged skin making it easier to delete the deal cells later with a scrub. Also, it prevents the skin from further ruination. 
How to use coconut oil for cracked heels? The easiest way is to add one big spoon of oil into the warm water and keep your feet in it till it starts getting colder. Also, you can use it for massage and as a part of some skincare oil mixtures.